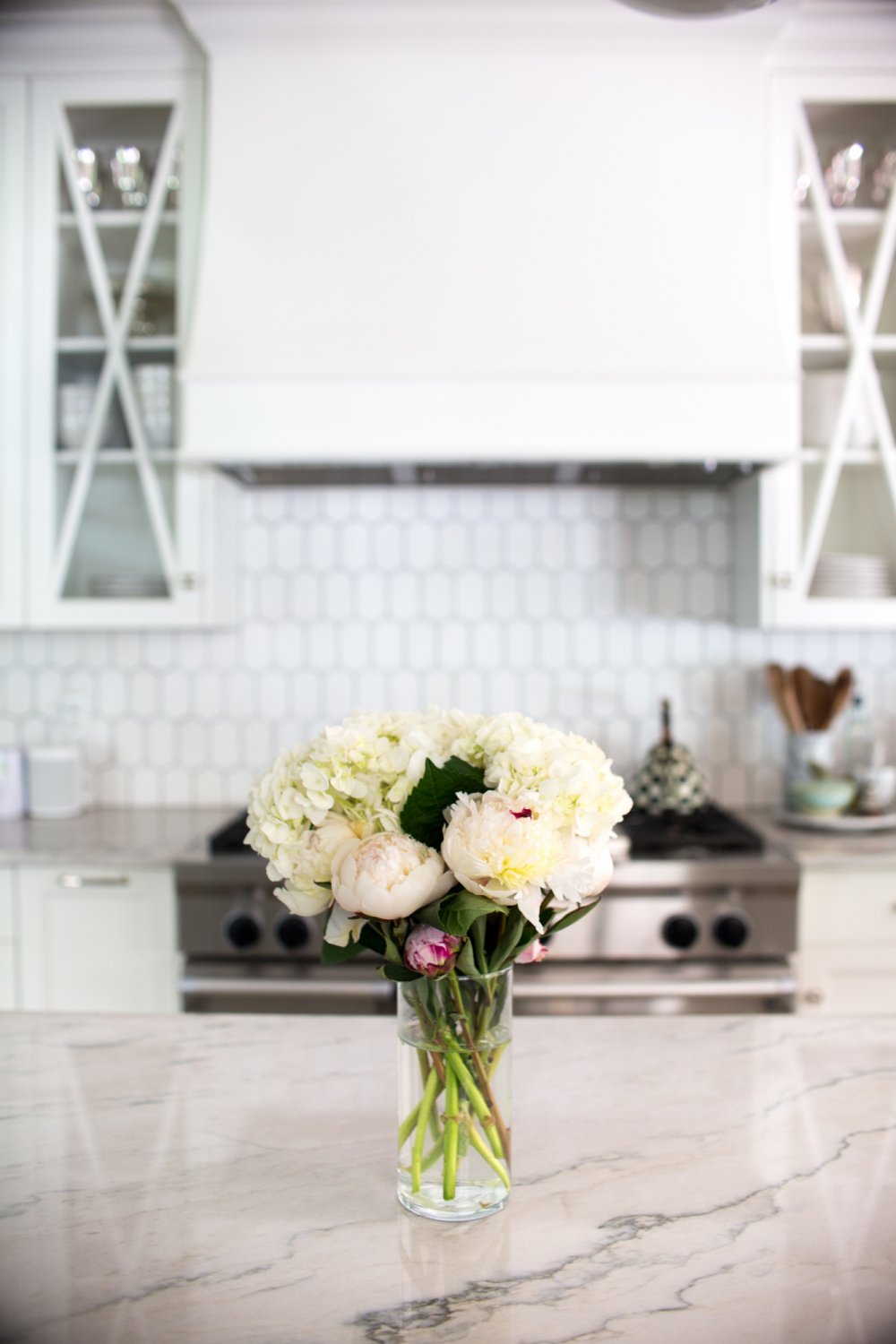 – hydrangeas and peonies together which are my two favorite favorites –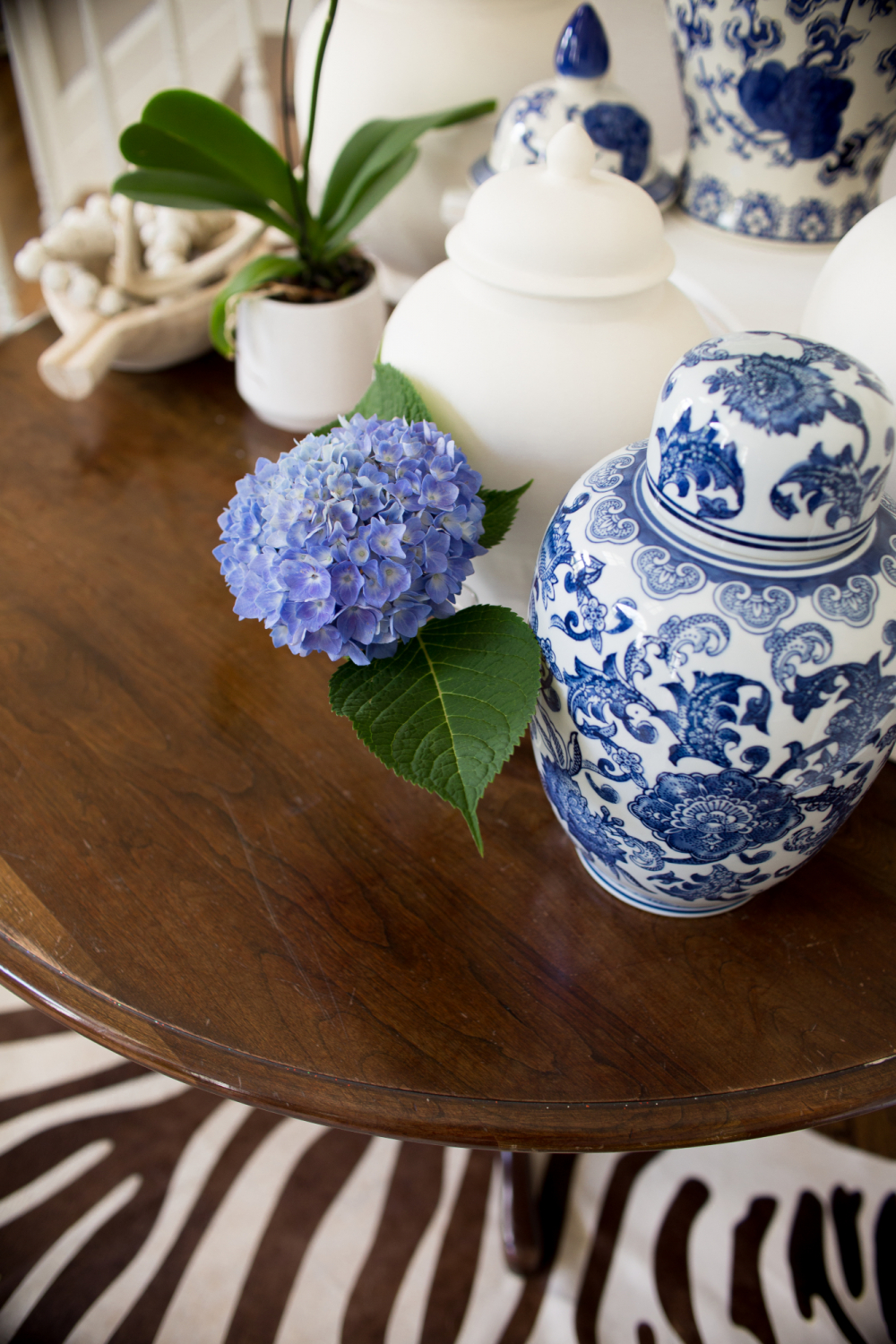 – and our own little blue hydrangea from the backyard –
– an American flag flying outside our door for the summer –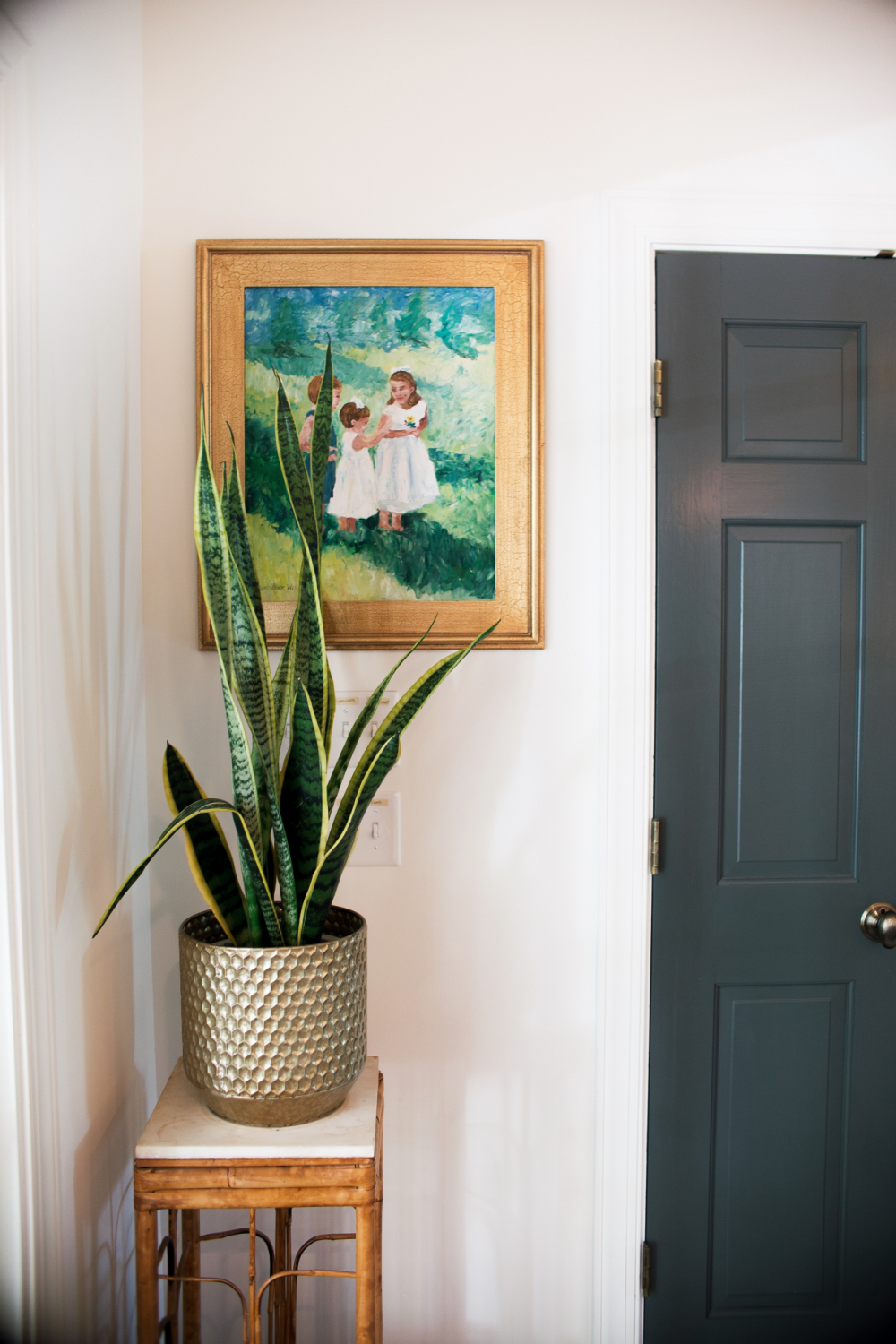 – and adding a piece of art from my grandmother's house to our house –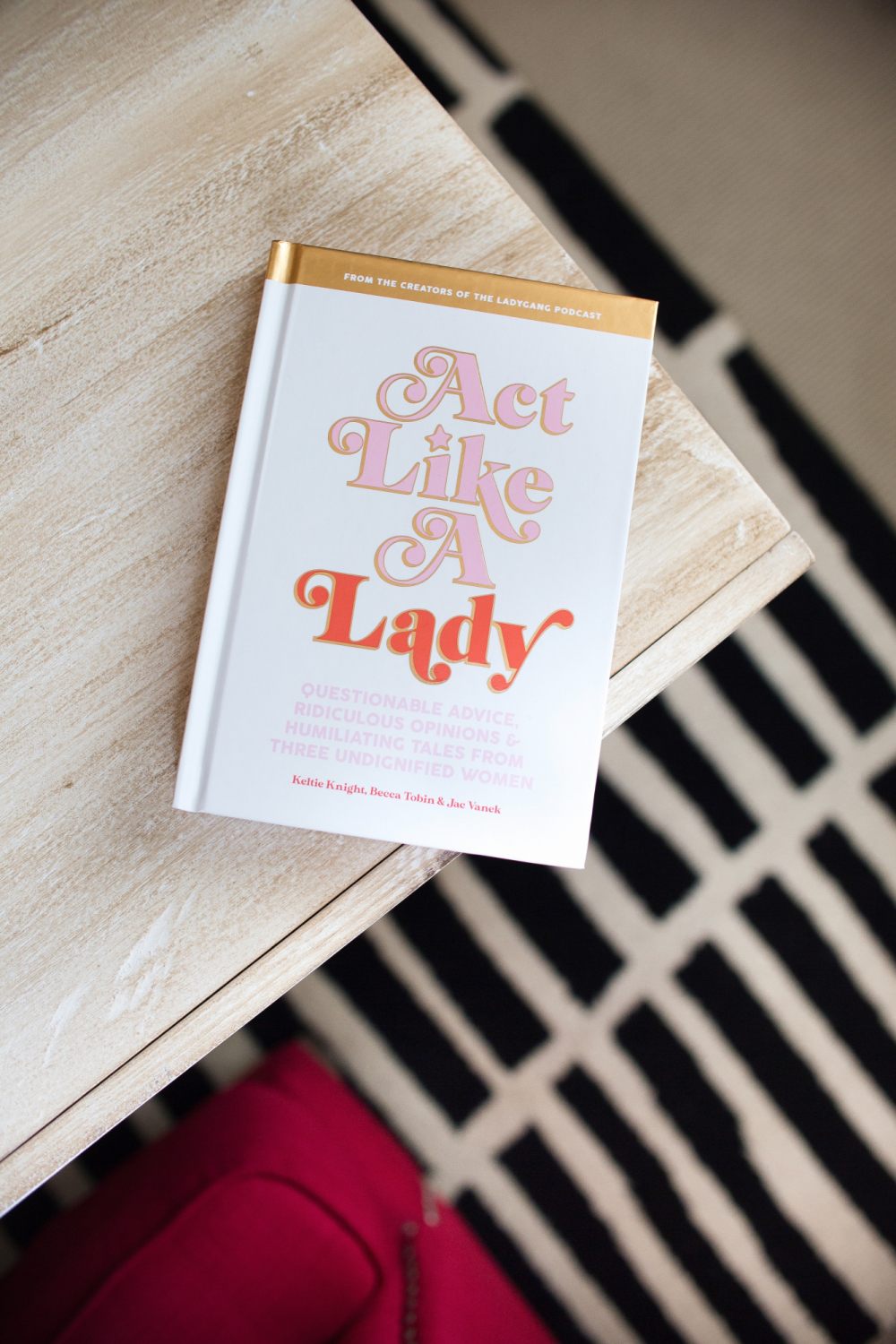 – a LadyGang book that I will read snippets of at my desk for a giggle –
Hello my friends!  We made it to Friday.  I don't know about you, but we have had the most fabulous weather this week.  That leave-your-door-wide-open kind of weather.  Talk about a major mood booster!
After feeling hungry for some social in-person interaction, I scheduled some girl time with different friends throughout the week and it left me feeling so refreshed.  I think we all get so "busy" with our lives – whether it's work, childcare, relationships or to-do's.  As much as I'd like to assume that I'll just spontaneously find myself in social situations, it really does require intentional scheduling to make sure I get to see the faces I love most.  Do what you gotta do!
I took a few steps back from Instagram specifically the past few weeks and it has been wonderful.  I find that other Internet and social media platforms tend to be more encouraging, uplifting and positive.  Something about Instagram has turned into this finger-pointing atmosphere that really brings me down from time to time.  So just a reminder that if you have an important question or message you want to get to me, email is always where you can reach me (found at the contact page at the top of this site)!  I don't spend as much time in my DM's as I used to as I do try to limit time on my phone now that Hudson is with me so much more because of COVID-19.  However I always dedicate time each day to my email inbox.  So that's where you'll always find me!
This weekend I'm planning on spending some time outside, maybe even adventuring to a restaurant.  Have you been to a restaurant yet?  We have only been to one but it ended up being takeout only still, so we just got takeout and ate it at a table outside the restaurant.  It was still nice to be out of the house!
Lastly, I wanted to share some of this weekend's sales for any of you who are interested in doing a little shopping!
Alice & Olivia | sale items up to 75% off
Abercrombie | summer sale up to 50% off + extra 15% off your purchase
American Eagle | up to 60% off everything
Ann Taylor | 40% off full price styles with code SUMMER40
Anthropologie | extra 25% off sale clothing, accessories and shoes
Banana Republic | 40% off everything
Bella Dahl | 20% off select styles with code SUMMERLOVE + take an extra 25% off sale items with code STAYINBELLA
Brooks Brothers | Father's Day sale 30% off favorites for him, more gift ideas for Dad here!
CB2 | up to 30% off luxe furniture + up to 40% off outdoor furniture
Crate & Barrel | up to 40% off outdoor sale + up to 50% off summer accessories
Everything But Water | 25% off sale styles with code 25NOW
Express | take an extra 40% off for up to 60% off clearance
Farfetch | shop sale up to 50% off
Frontgate | up to 50% off furniture, rugs, bedding, bath, outdoor living
GAP | up to 50% off everything
H&M | 20% off orders $75+
Levi's | extra 40% off sale styles
Loft | 50% off sale with code SUMMER + extra 15% off with code EXTRA15
Old Navy | 50% off most everything
Pottery Barn | summer event up to 40% off everything
SSENSE | sale up to 70% off
Stuart Weitzman | summer sale up to 50% off
West Elm | end of season sale up to 75% off
Thank you so much for reading and I hope you guys have a beautiful weekend – XO –