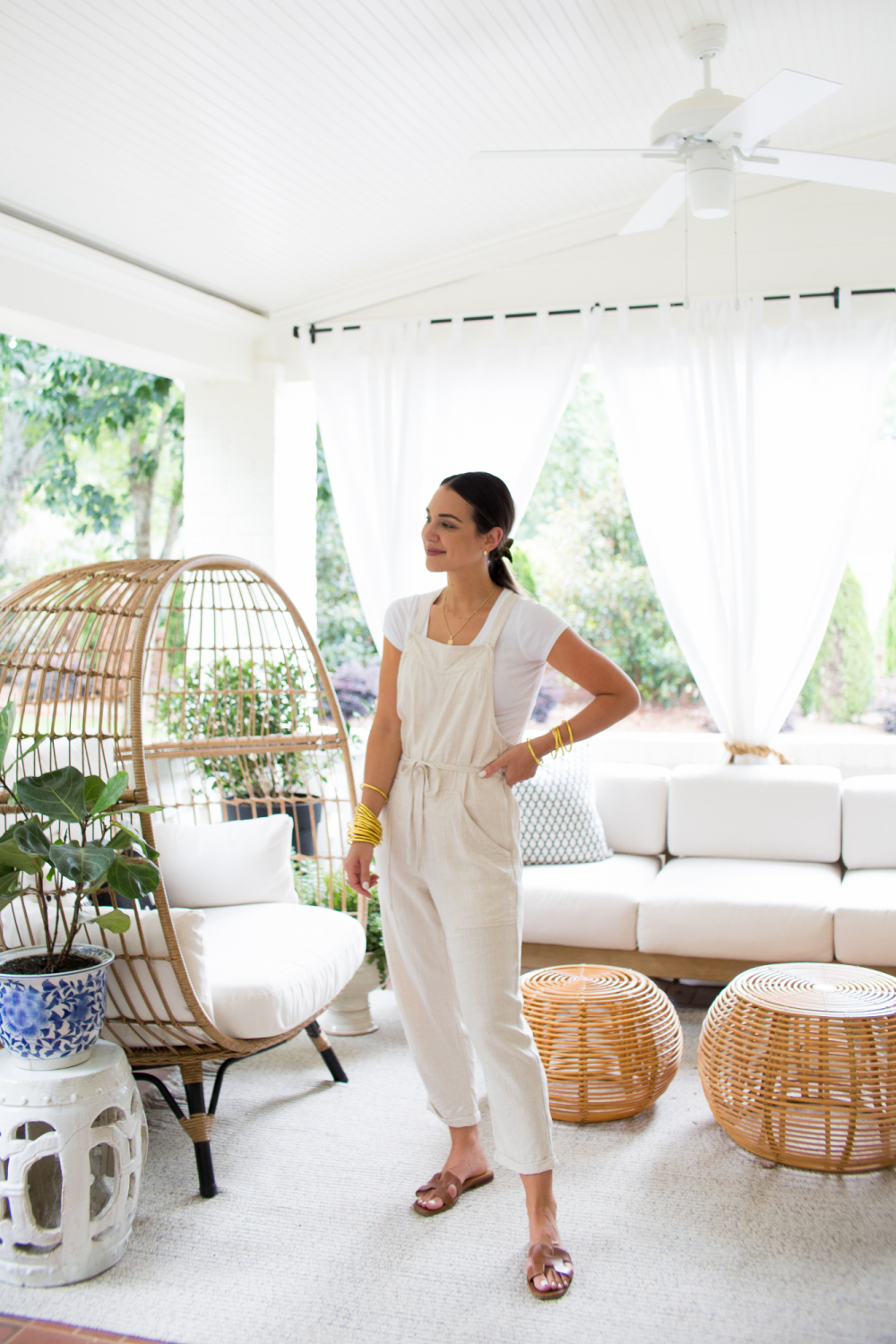 I'll be honest, shorts season aren't my favorite.  I have never been one to show off a lot of leg, and I usually can be found wearing dresses, skirts or pants.
But honey, this Southern heat is not a drill.  It gets some kind of hot, and jeans aren't going to cut it when it's wildly humid.  Lightweight linen is a go to to stay cool and avoid cutoffs, so join me in this venture.
I stumbled upon these linen overalls under $30, and I knew they would help stay chic, cool and covered up if you feel me.  They come in three colors and are beyond comfortable!  They're a loose fit so if you're in between sizes, I'd recommend sizing down.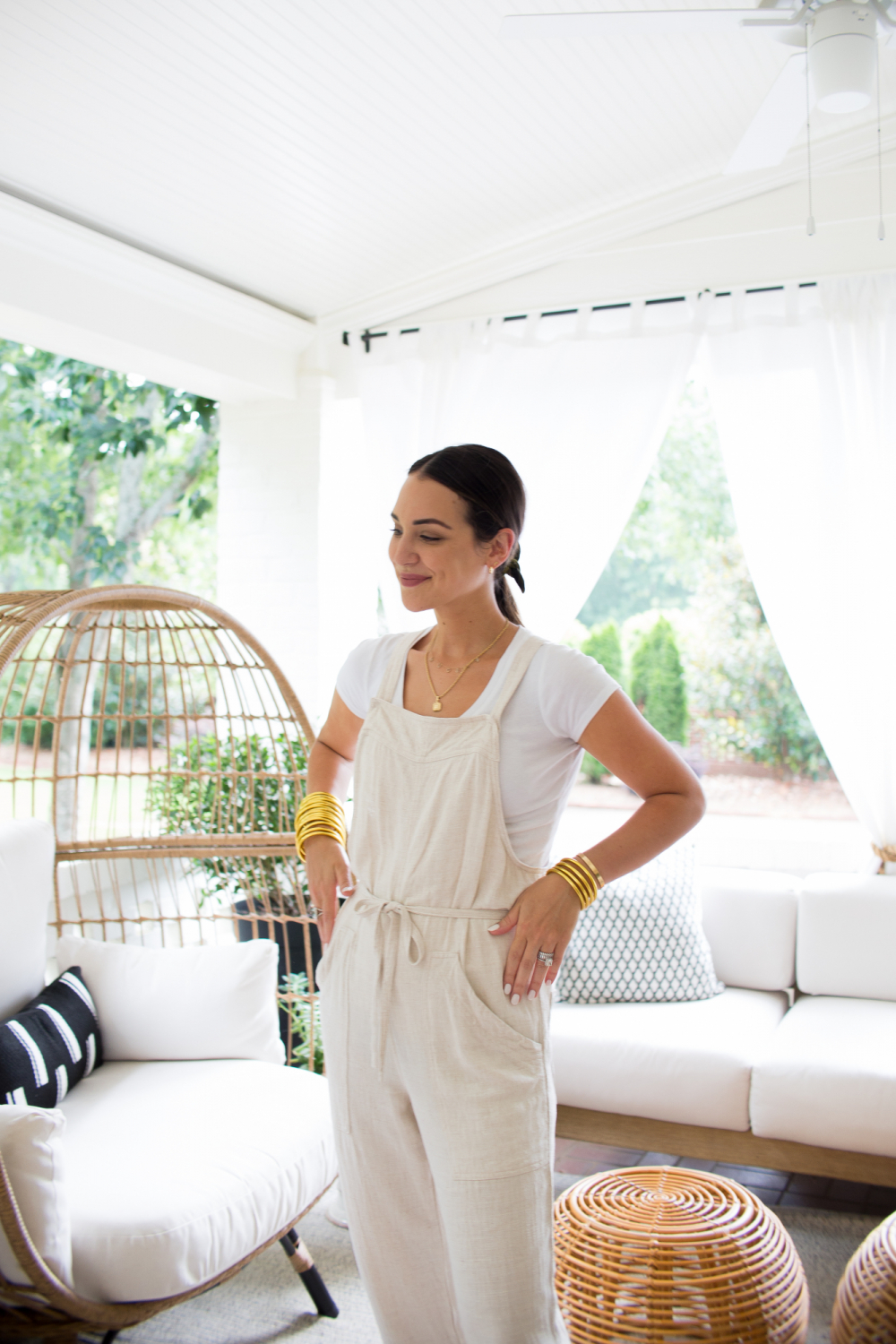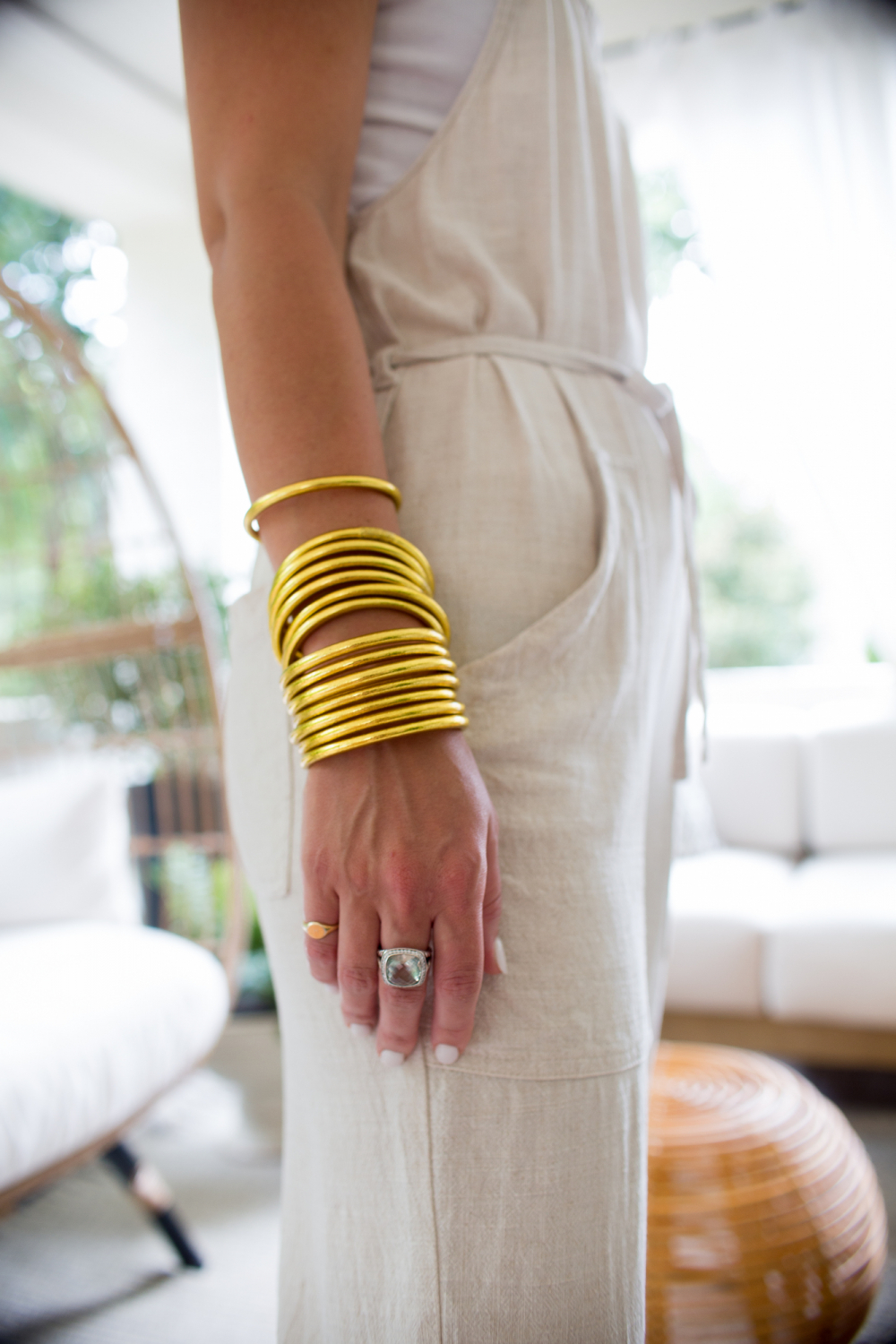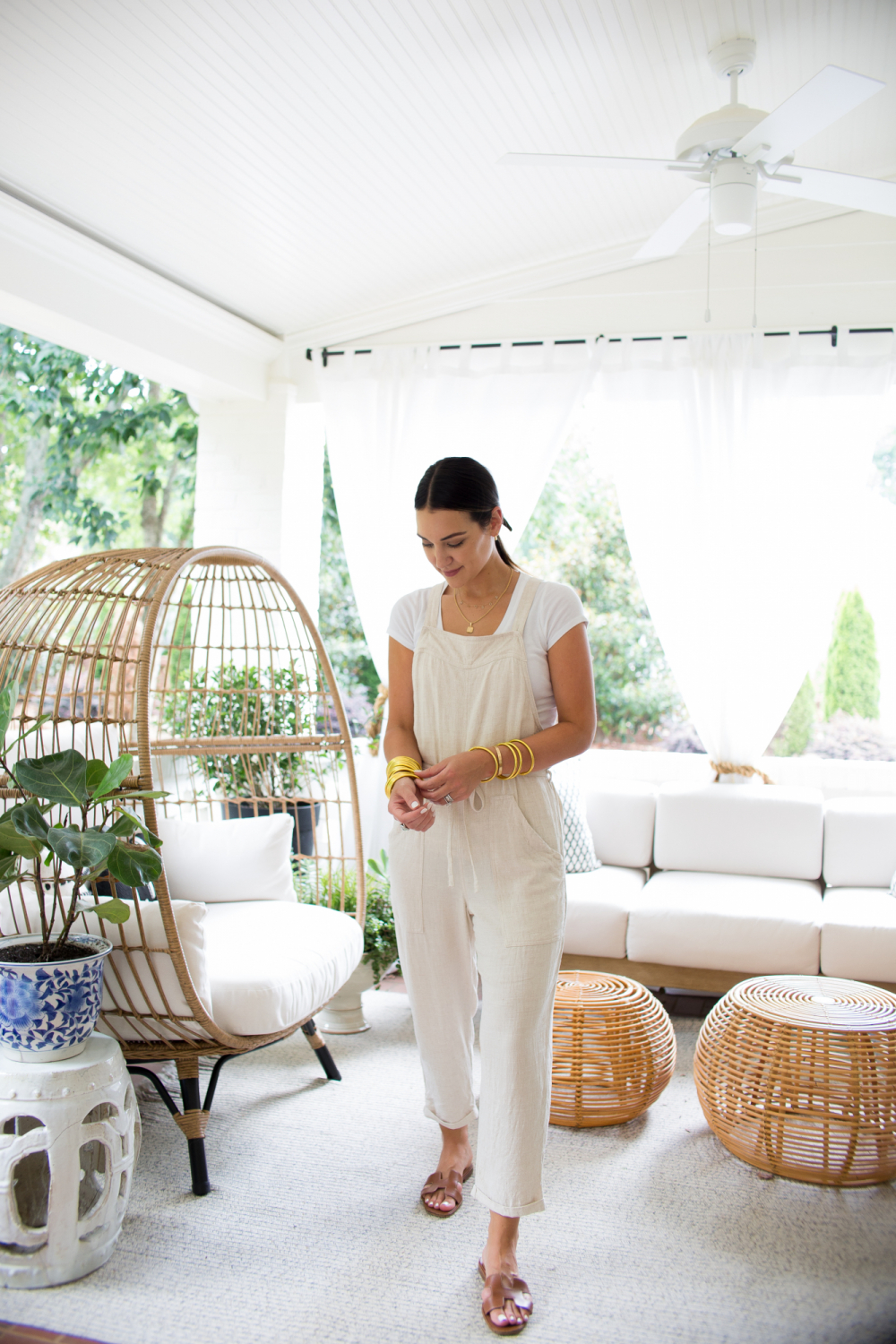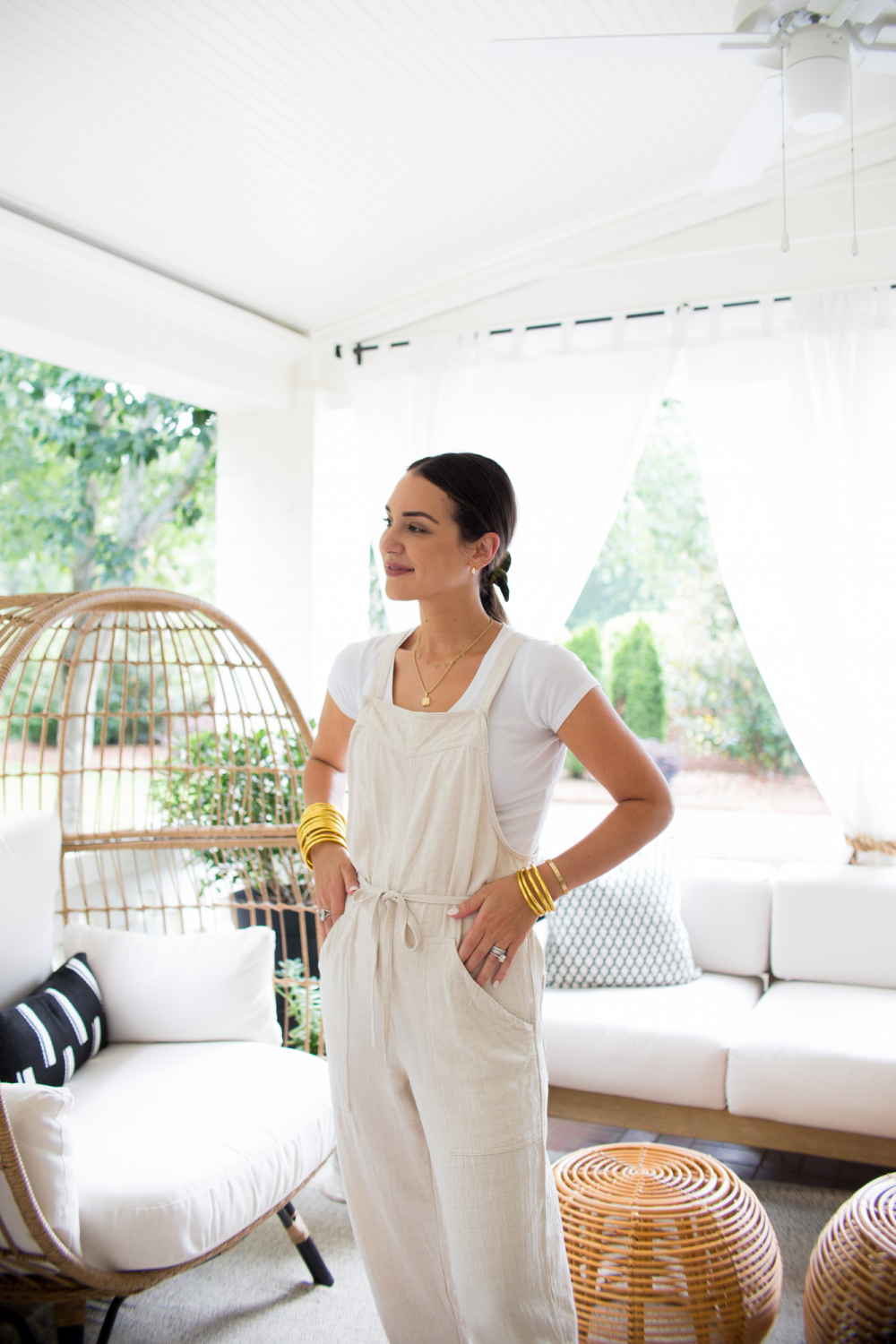 overalls, also love these and these | tee | bangles | sandals – Hermés, similar look for less here | hudson necklace | h necklace | scrunchie | curtains | sofa | egg chair | rug | ottomans | pinky ring
Tell me – are you a shorts person?  Or do you opt for dresses and pants?  I recently found another linen shop on Etsy and now I desperately want these pajamas and these culottes.  And maybe this dress.  SO cute!  Thanks so much for reading and sharing – XO –