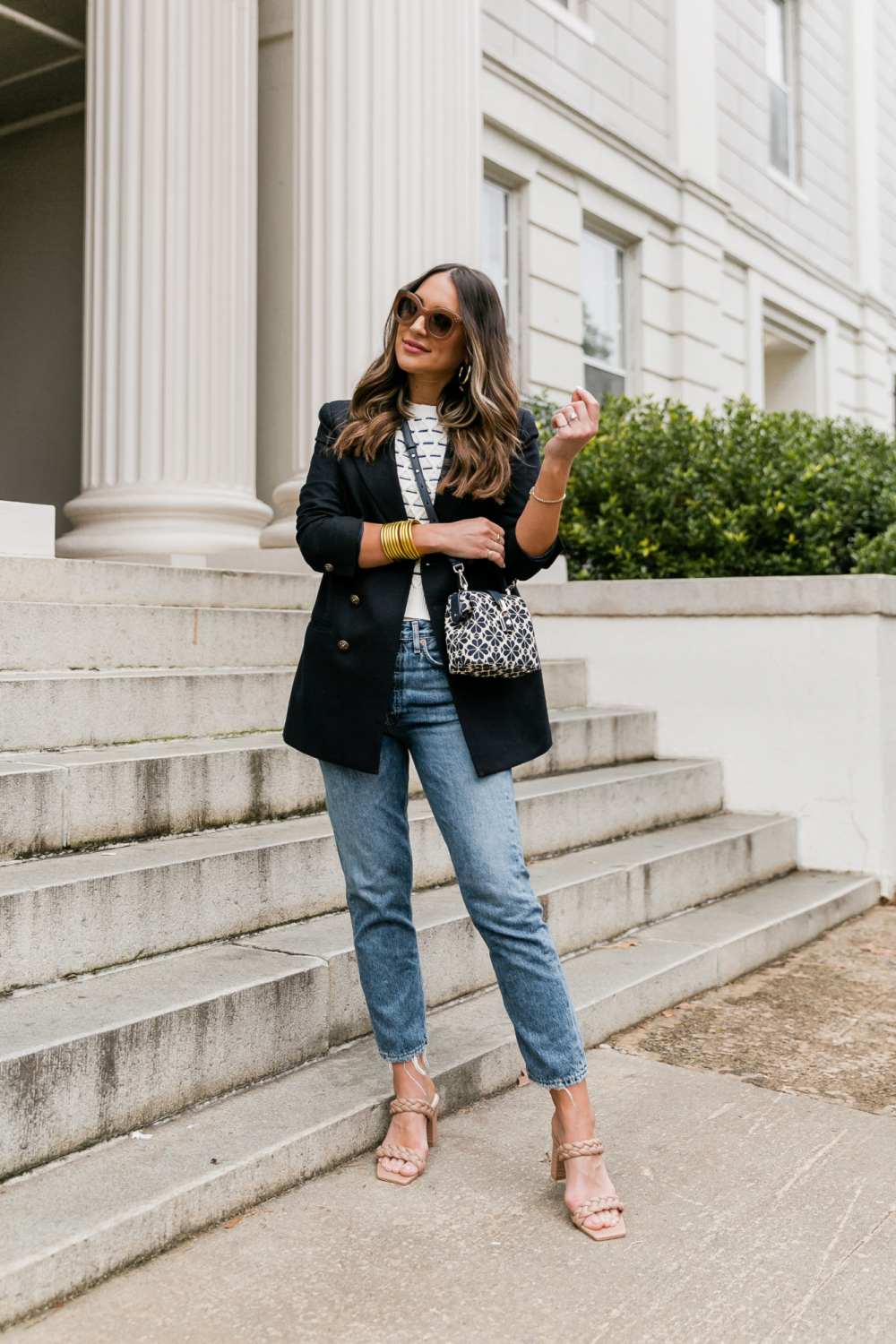 All things blue.  Different shades and patterns, yet they still pull together for a cohesive look.  A great tip for pattern play is to stick with one focal hue so you can mix stripes and florals but still look intentional and cohesive.
I shared this little Kate Spade bag recently on Instagram here, but it reminds me of something I would have longed for in my Grammy's closet.  The fabric, the pattern, the shape – it's adorable.
These jeans are one of my favorite 2021 closet additions.  And these heels might be in the top five.  Why?  They are sleek, classic, and solid making them extremely to mix and match.  I've already worn them more often than other pieces I've purchased, which leads me to further realize that the majority of my closet is becoming solids.
I am, in fact, becoming my mother.  It's fine, it's fine!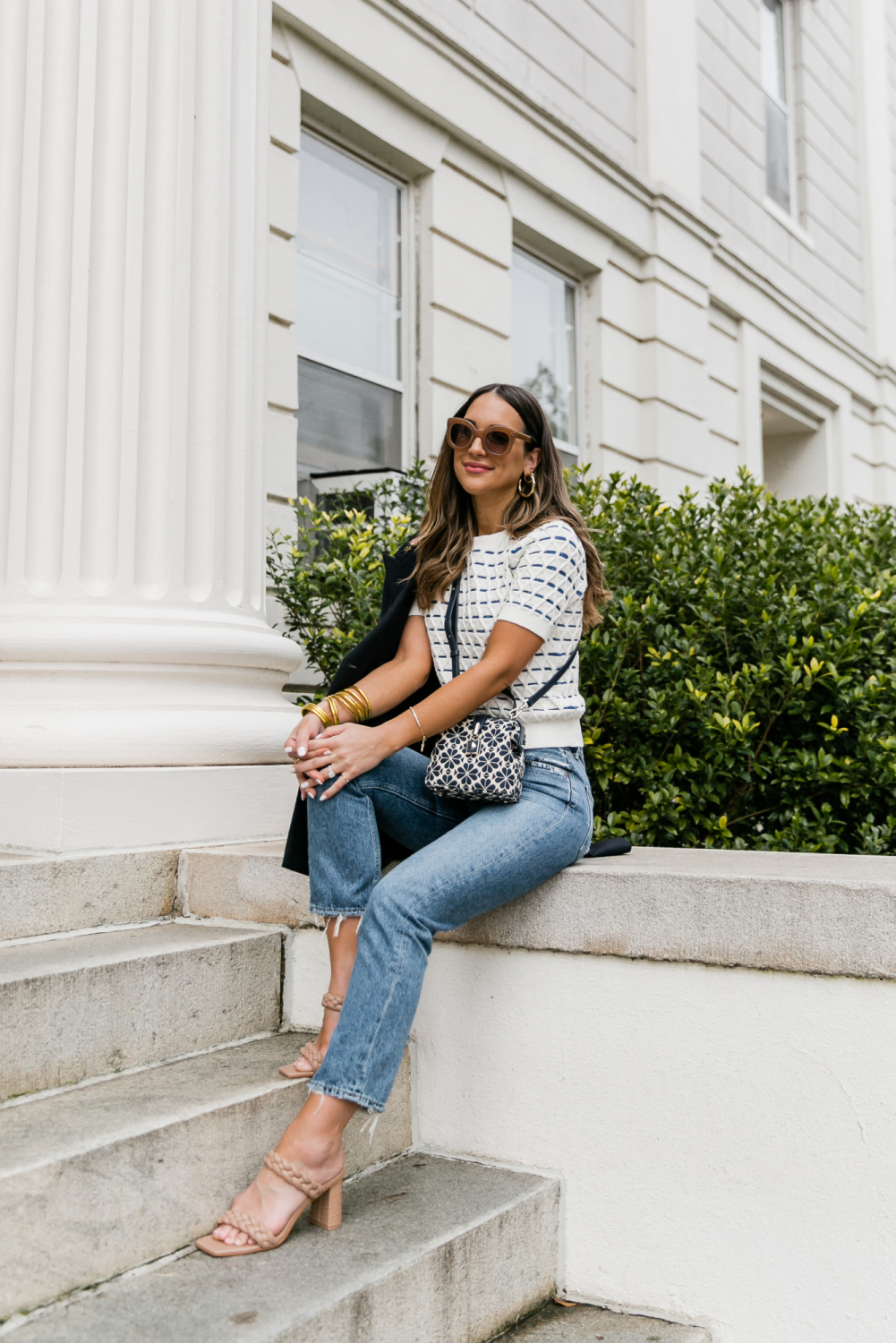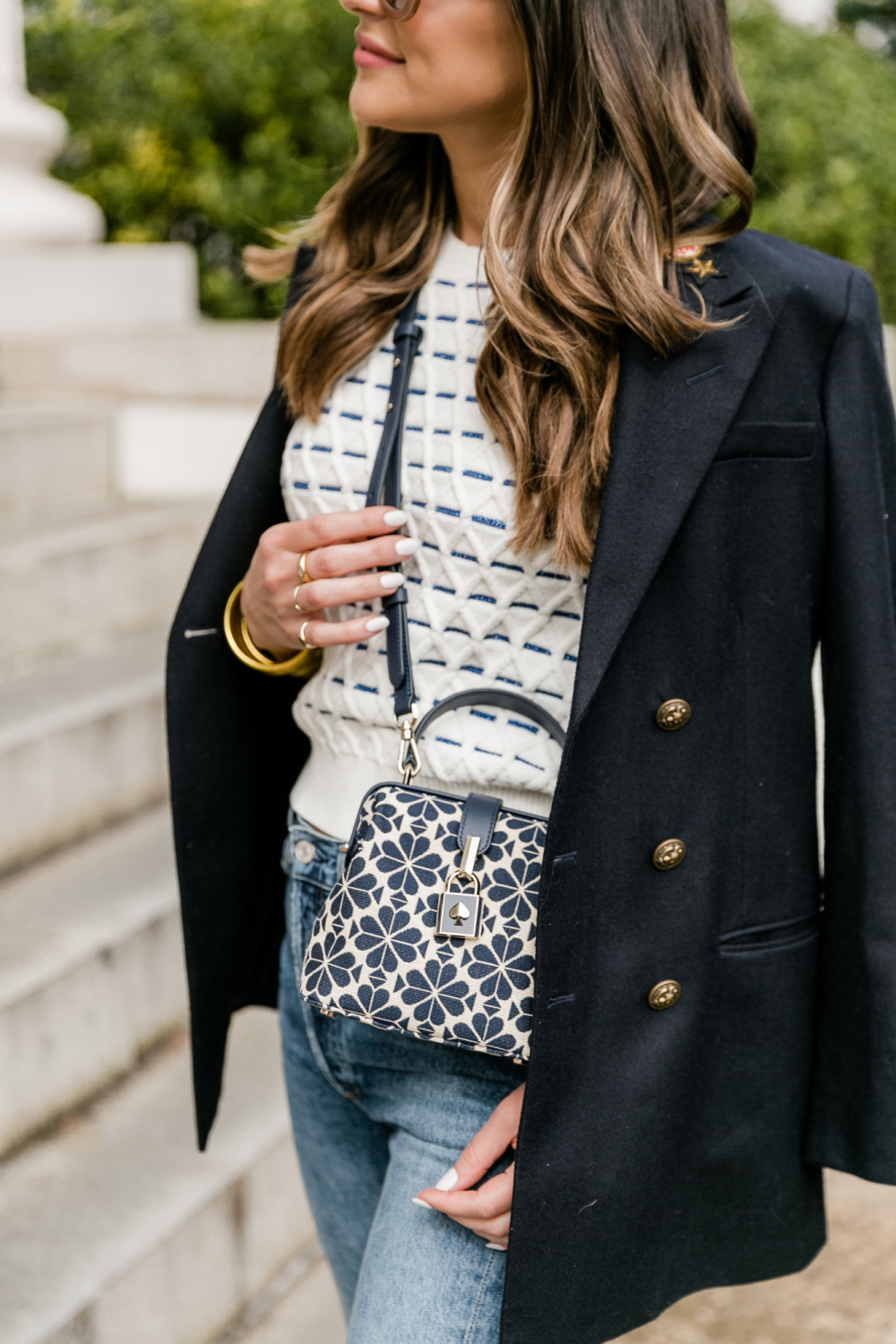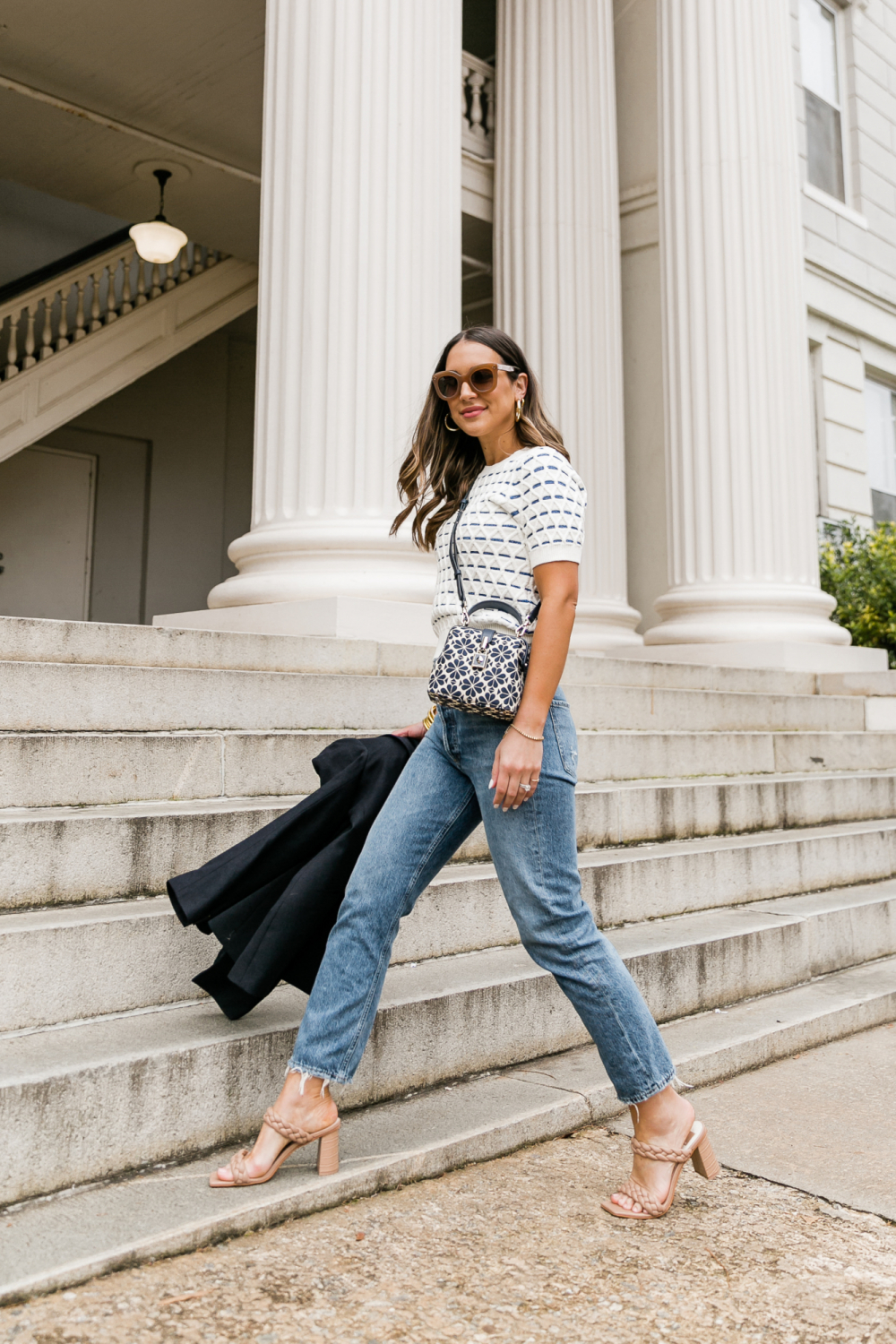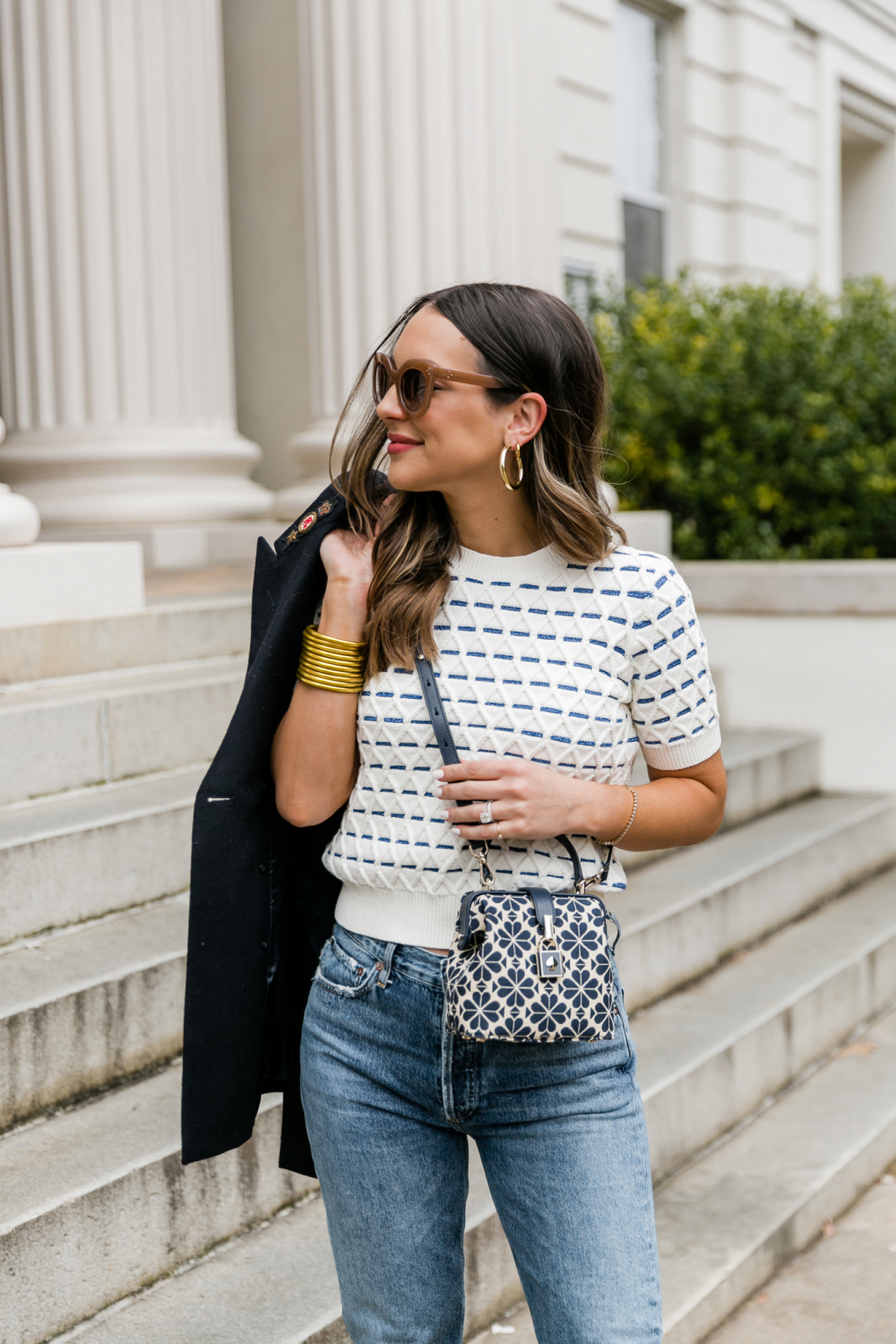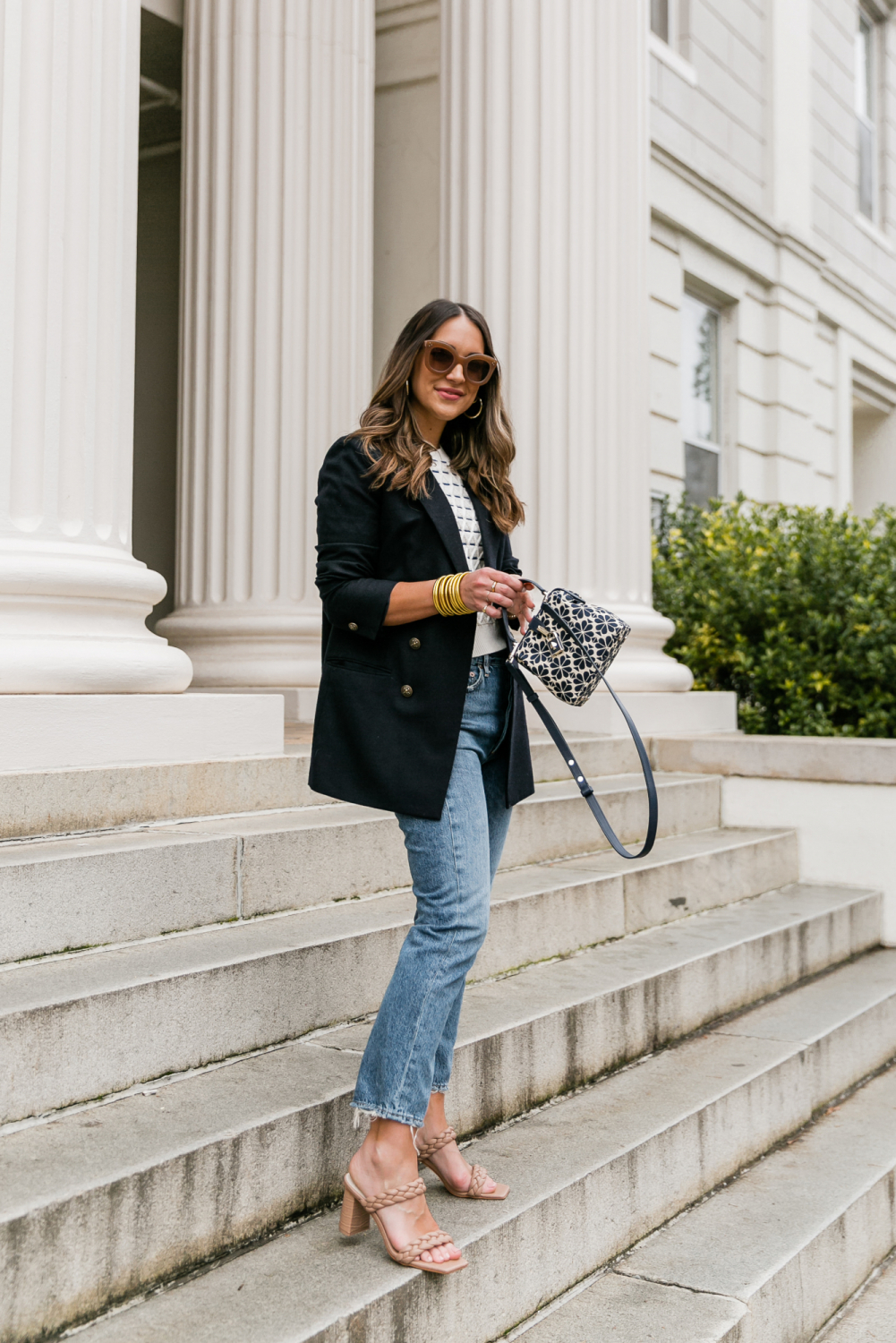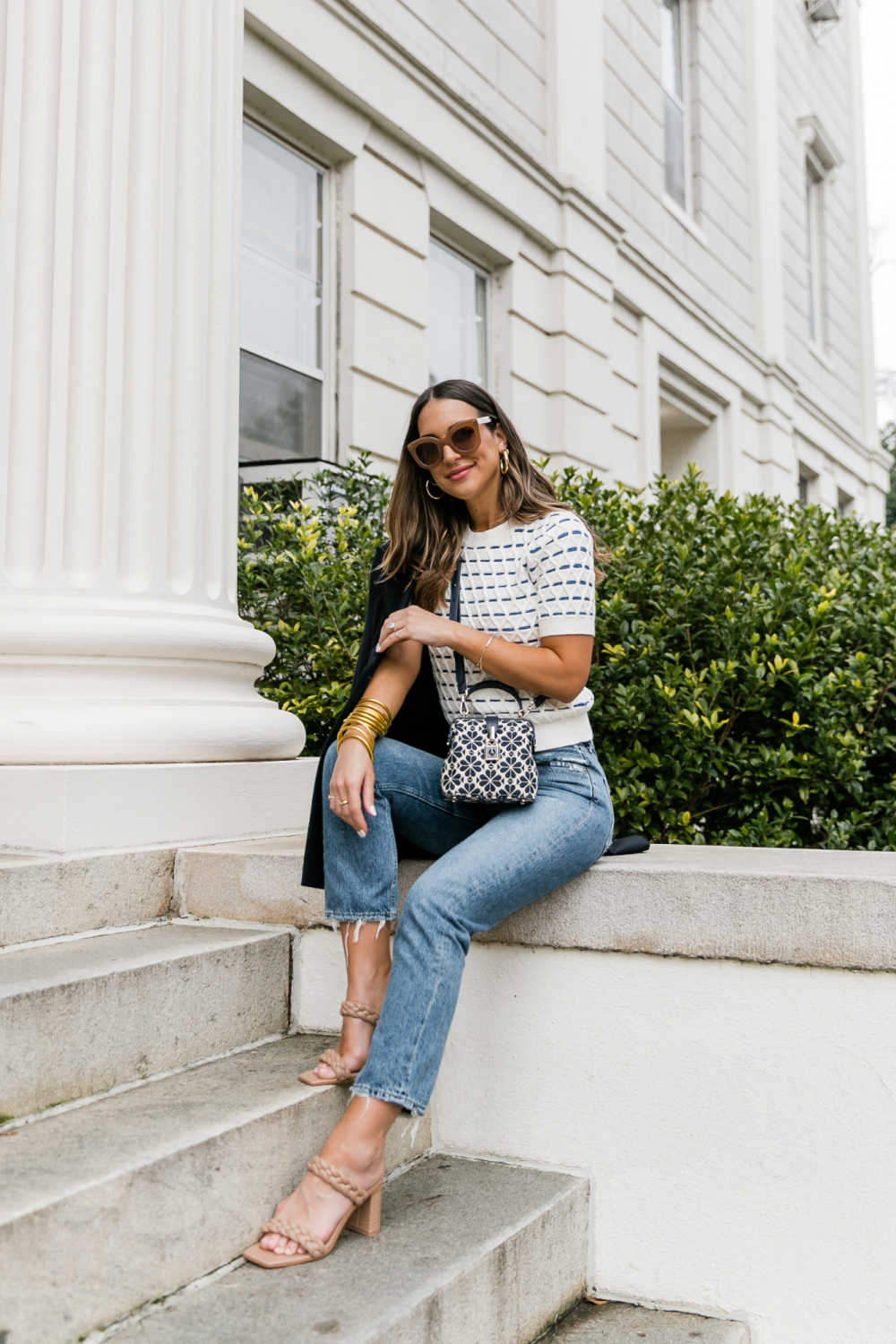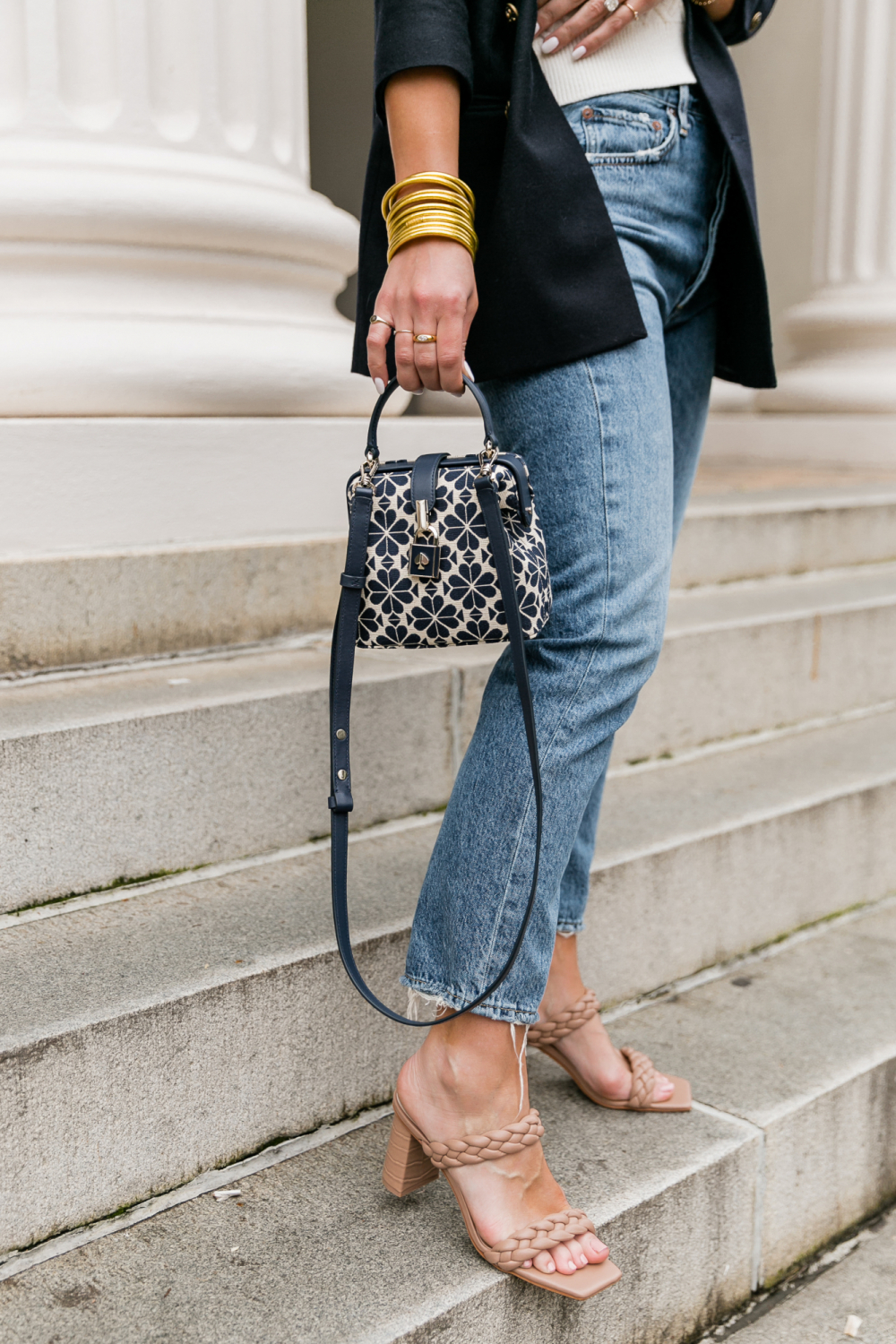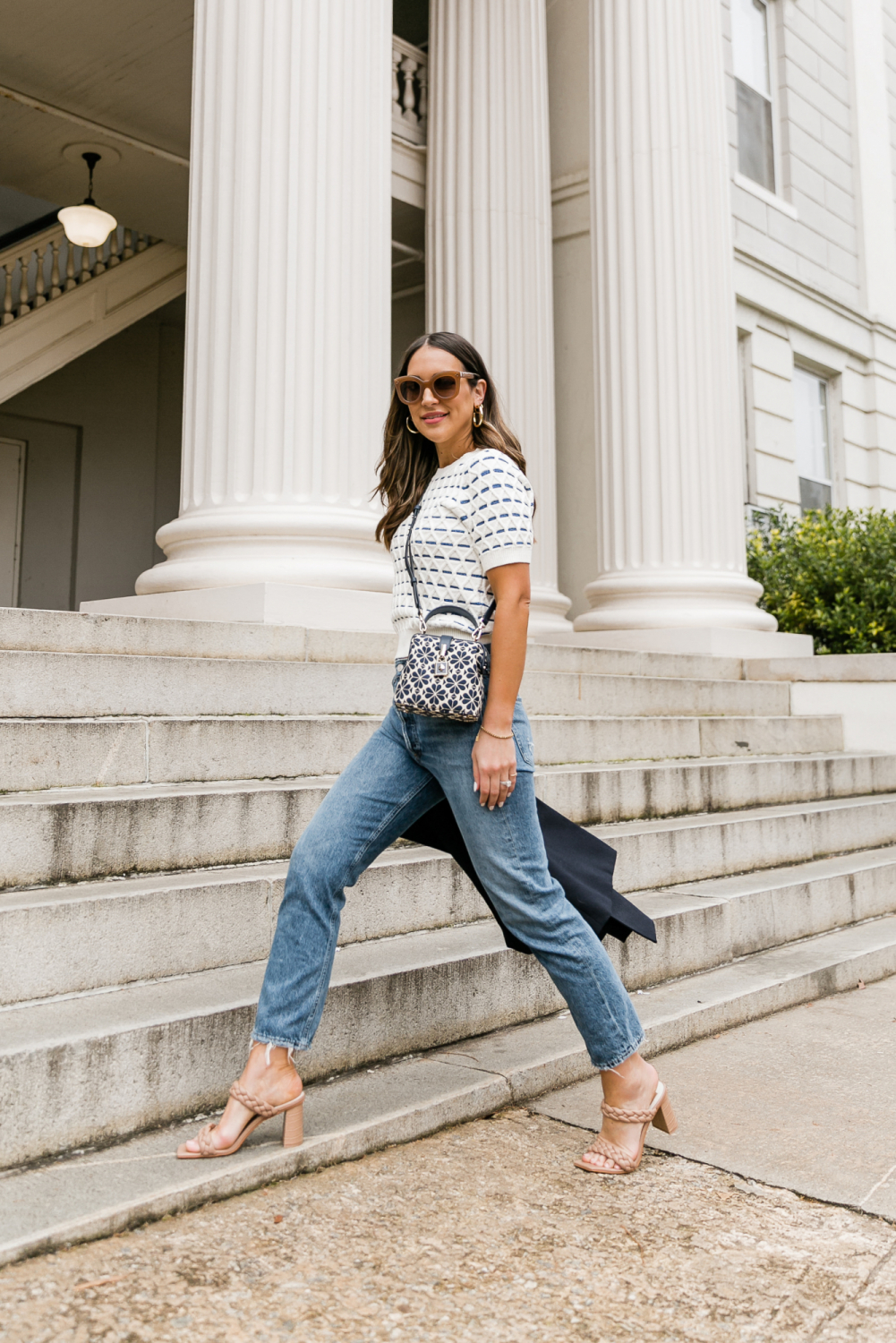 similar blazer here and here | sweater, also available here | denim | heels | handbag | similar sunglasses here and here | similar hoop earrings | pinky ring | bracelets
Thank you so much for reading! XO –