dress – $25 and came in handy many times in this pregnancy
We welcomed a healthy little boy, Theodore "Theo" Thorne, into the world exactly one week ago on March 15, 2022, and he is a delicious dream, sent straight from heaven. Both names happen to be family names on my side, and when I looked up the meaning of Theodore and saw it meant "gift of God," there were no doubts that this little baby would be Theo if a boy.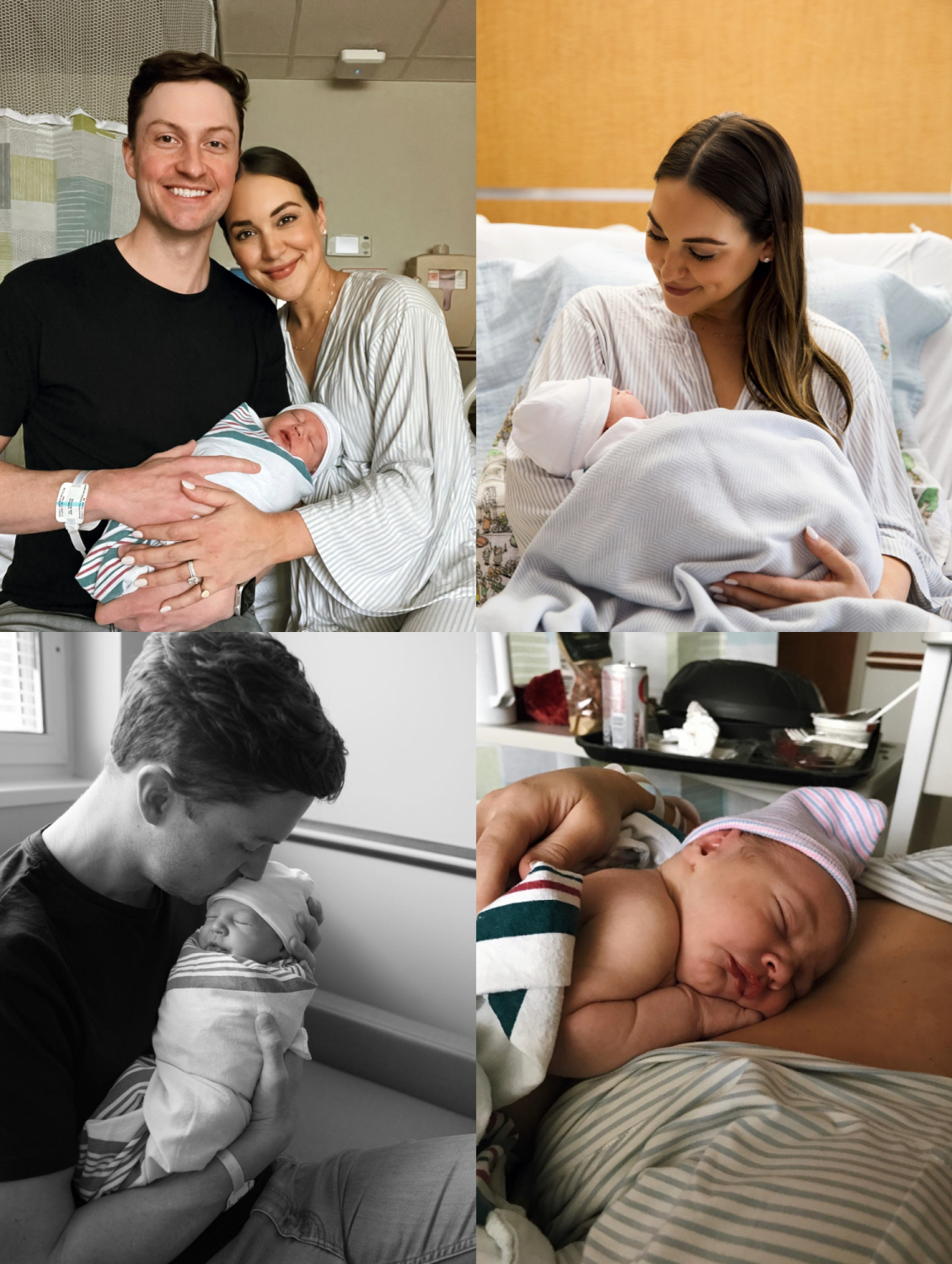 I shared a short reel video on Instagram here of some of our favorite moments. I may have watched this video 20x and I think I cry each time.
Theodore comes from my great uncle and Thorne was my grandmother's maiden name (along with my dad and sister's names – we probably now have over 20 Thorne's in the family). A fun fact – we didn't name Hudson until the day he was born because we were undecided between Hudson and Theodore. So we always knew if we had another boy, his name would probably be Theo. So it's extra exciting and wild that he now exists and is here with us!
Our girl name was the same girl name we had for Hudson if he had been a girl… so we will have to see if it ever gets used. 🙂
I look forward to sharing more about Theo's birth story later on when we have settled in a little bit more. For now, we are all working on adjusting, healing and finding our new rhythm with our boys.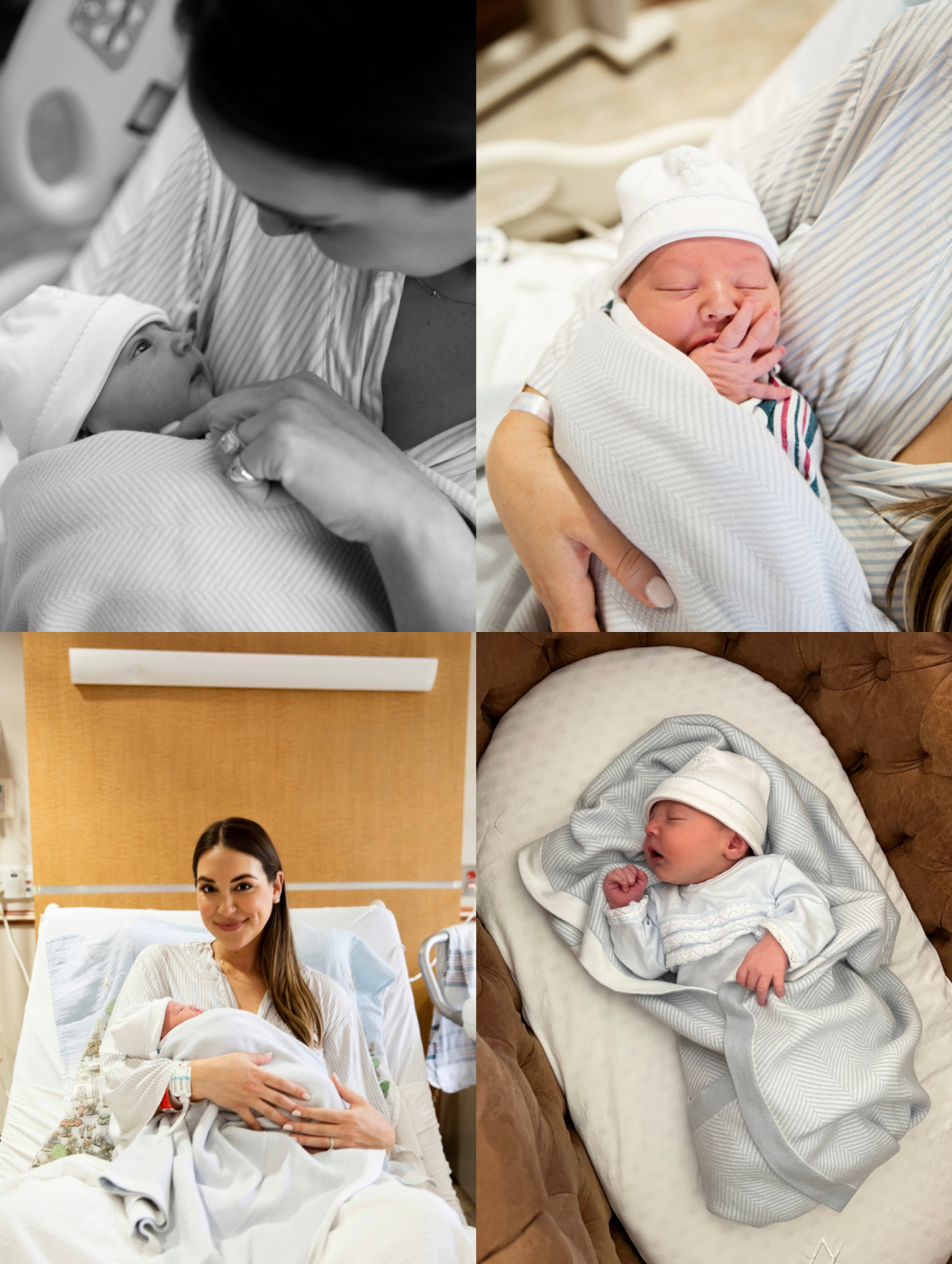 This pregnancy was so different than my first, both in how I carried the baby as well as my symptoms, nausea all throughout my first and third trimesters, back pain, etc. At times I thought it could be a little girl which would have been magical also, but knowing my two boys will be two grades apart and grow up playing together gives me so many happy feelings. My sister and I were four years apart and it took a long time for us to really be "friends." I was always envious of those with same-gender siblings close in age. I can't wait to watch their relationship as they grow older. Christian and his little brother are back-to-back and lifelong best friends.
Thank you so much for your encouragement, love, and warm wishes. We are in a newborn fog but joyous, grateful, and in awe of the miracle of this healthy addition to our family. Knowing how quickly these weeks and months pass does make us look at them differently this time around. Don't get me wrong – it's still exhausting but fleeting for sure.
PS – a few posts you may like if you like this one:
Hudson's Nursery Reveal (and also Theo's Nursery)
Love you guys and thank you for this time – XO –