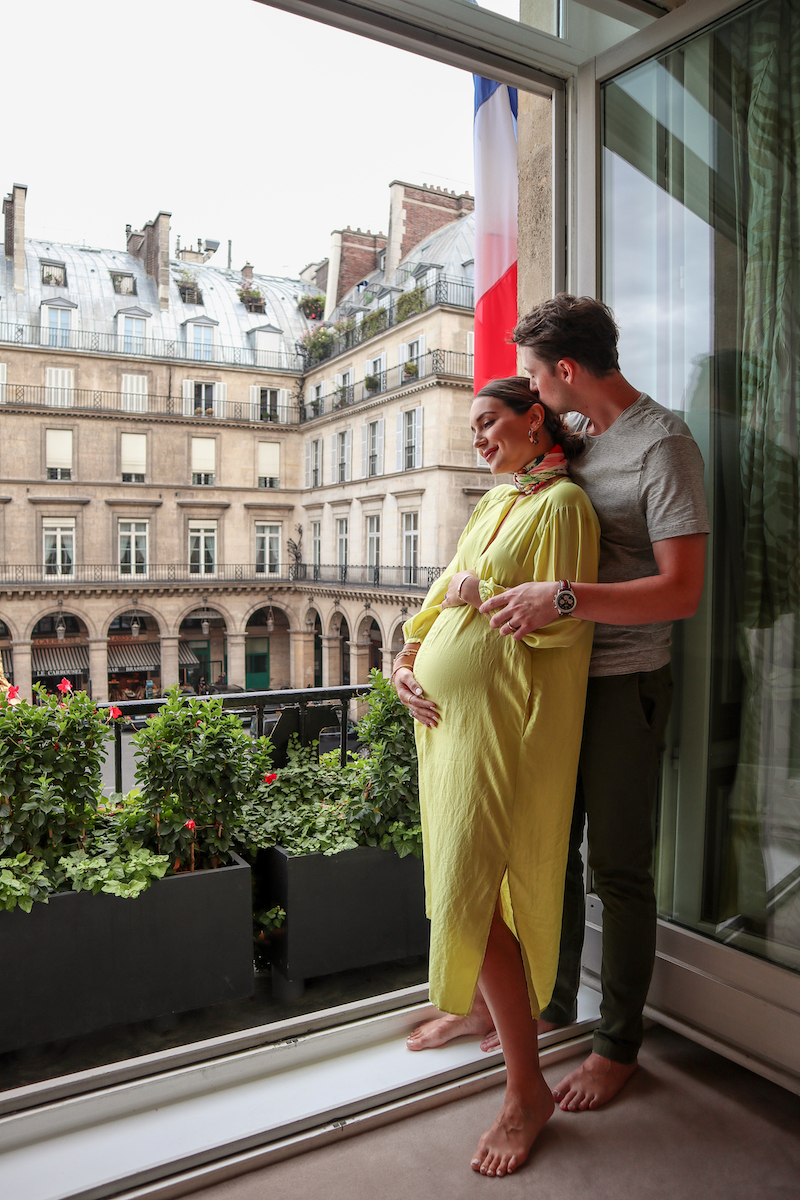 I've shared blog posts from our August visit to Budapest, Vienna and Geneva, but Paris has taken me a little big longer and I apologize!
I have a much more comprehensive Paris Guide from a trip a few years ago, so while I'll be sharing details of our trip, I also want to share some overall babymoon + Europe tips!
WHERE WE STAYED
Hotel Regina Louvre | Christian picked this hotel because it was his first visit to Paris and he wanted a view of the Eiffel Tower from our room.  This was my third visit, but I've never been able to see the Eiffel from the room, so it was really special to have one of these little corner suites!
The location was fantastic, the room was beautiful (very Paris chic!), and the European buffet breakfast each morning was one of our favorites.  However I will share that for the high price tag, the bathroom was pretty outdated, the wifi was terrible and the mattress was extremely firm.  We were exhausted from walking 8+ miles everyday and Christian prefers a firm mattress anyway, so we passed out regardless.  BUT if you are a delicate sleeper or soft bedding person – it might be a dealbreaker!
Because I was still working during our two weeks in Europe, the incredibly slow wifi was really challenging.  I was still on email and had deadlines throughout the time we were there, so if you need the Internet and can't completely disconnect… this is definitely something to note.
WHERE WE ATE
Girafe | This was a recommendation from you guys and did it deliver!  Definitely the most memorable and special meal of our time in Paris.  We took the Eiffel Tower photos below and then walked over for dinner (Tony Hawk was also there).  We had dinner, watched the sun go down and then saw the lights on the tower light up and sparkle… it was magical.  Plus – the food was fabulous!
They only take reservations by phone (not email or online), so I'd recommend having your concierge call on your behalf.  Request a table outside!
Cafe Angelina | A Paris must.  We had lunch here and even Christian was impressed (he's pretty particular #surgeon).  They take recommendations and I would suggest making one so you don't have a long wait!  They also have a mini pop-up version closet to Jardin du Luxembourg which will have a much shorter wait.
Les Antiquaires | This restaurant has such great reviews, so we walked across the river and had our last meal here.  It was fabulous and really great service.  We sat outside under little heat lamps – it was darling.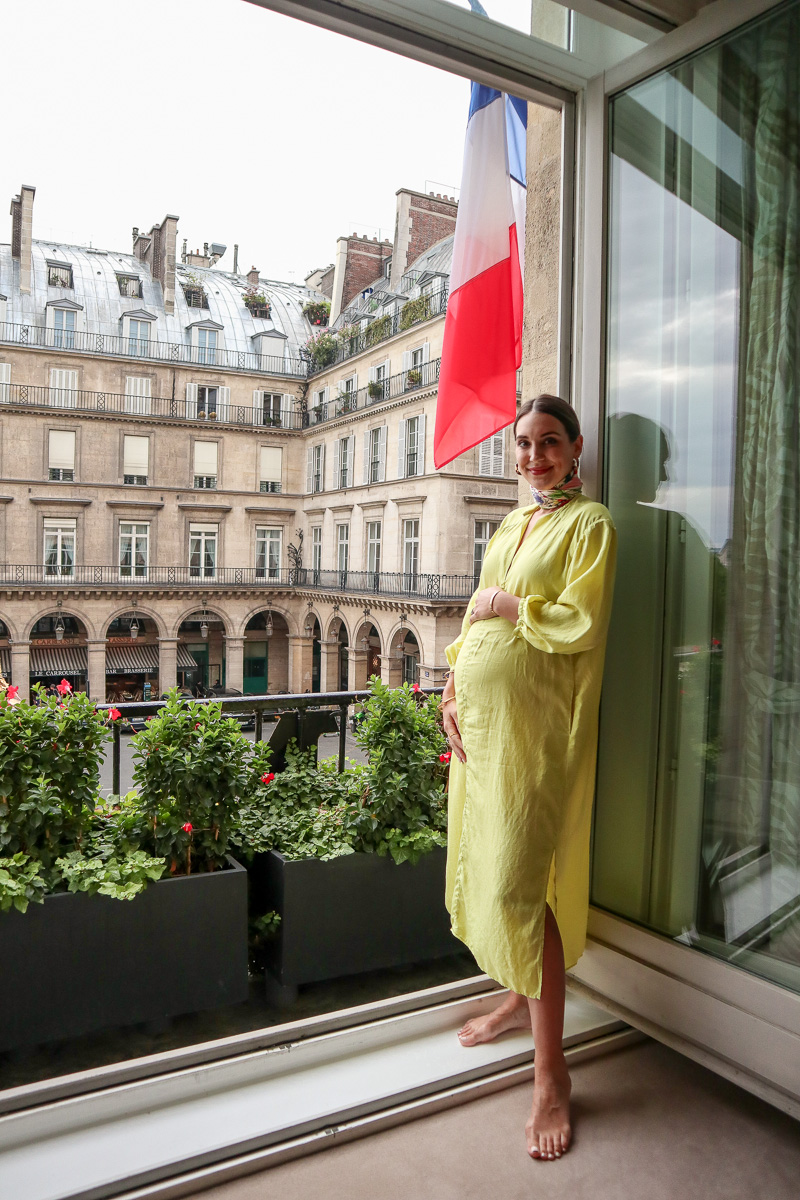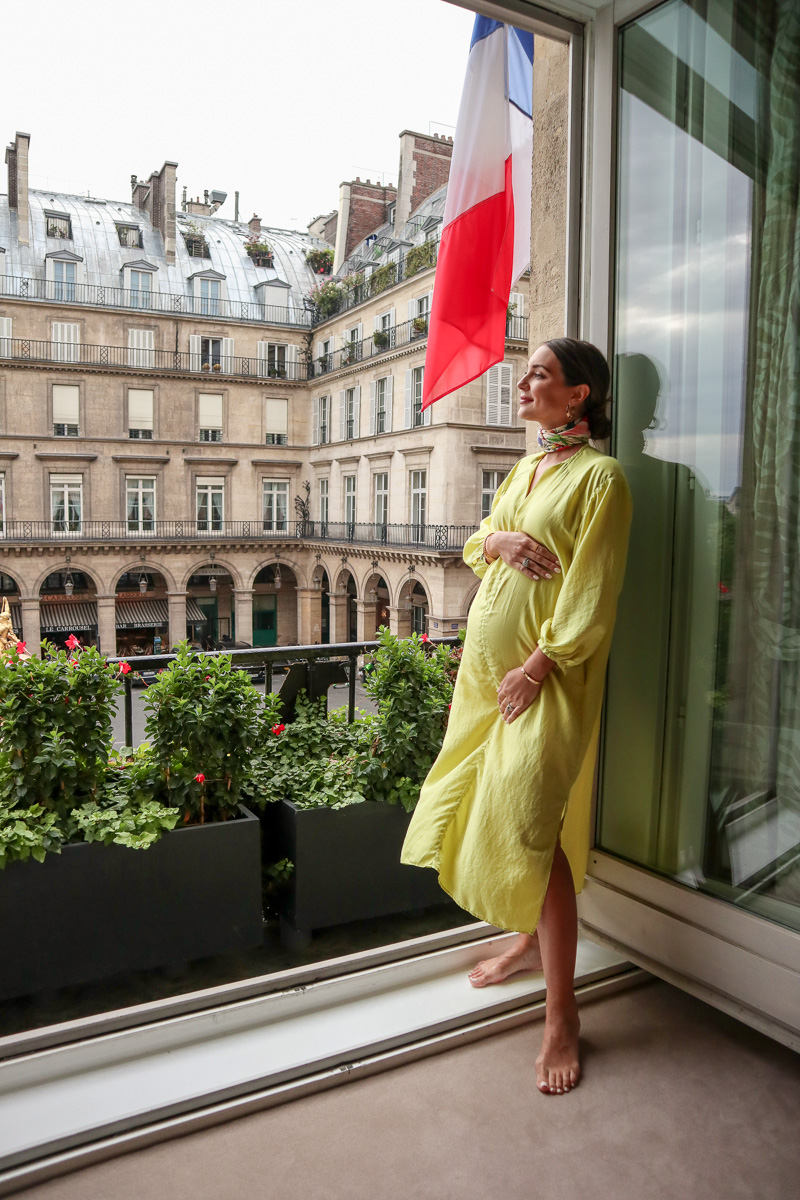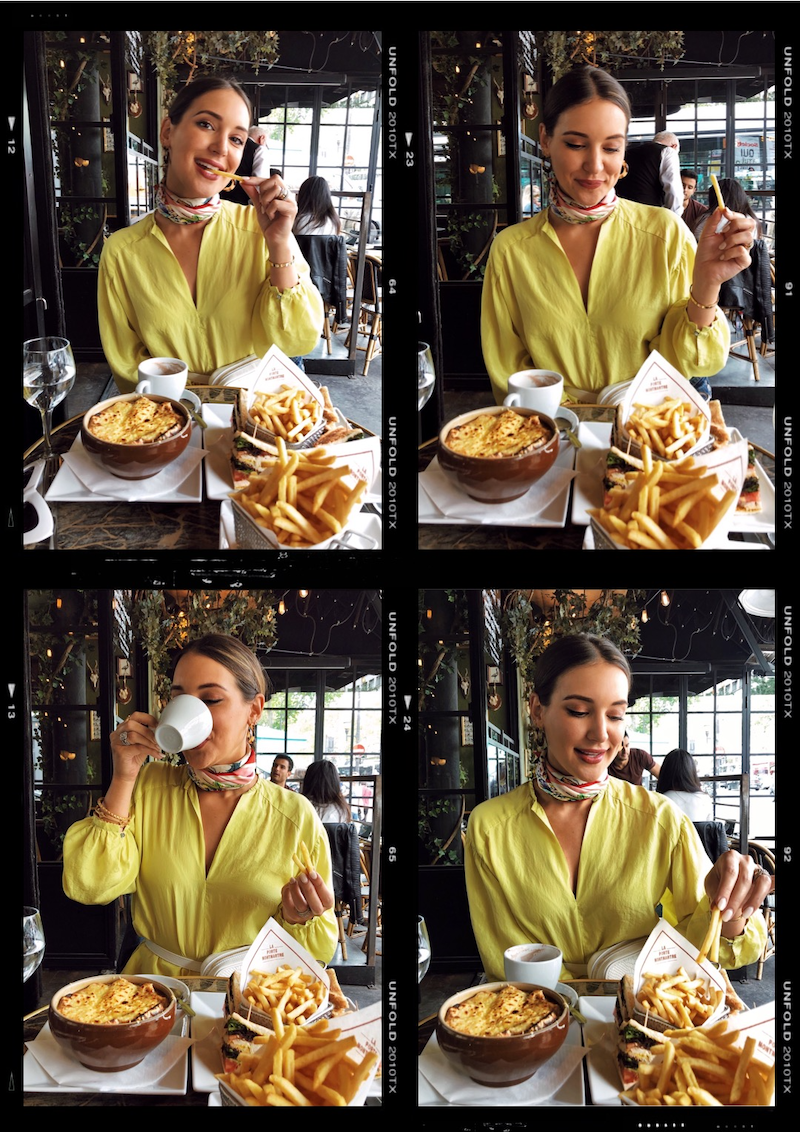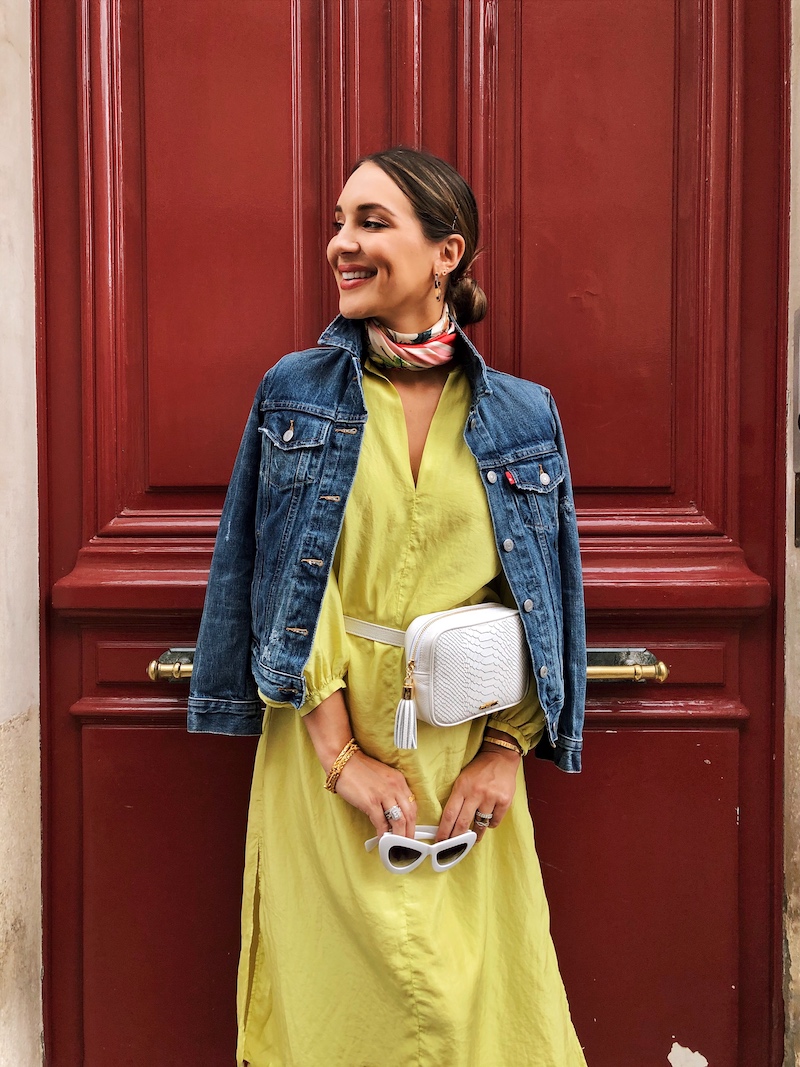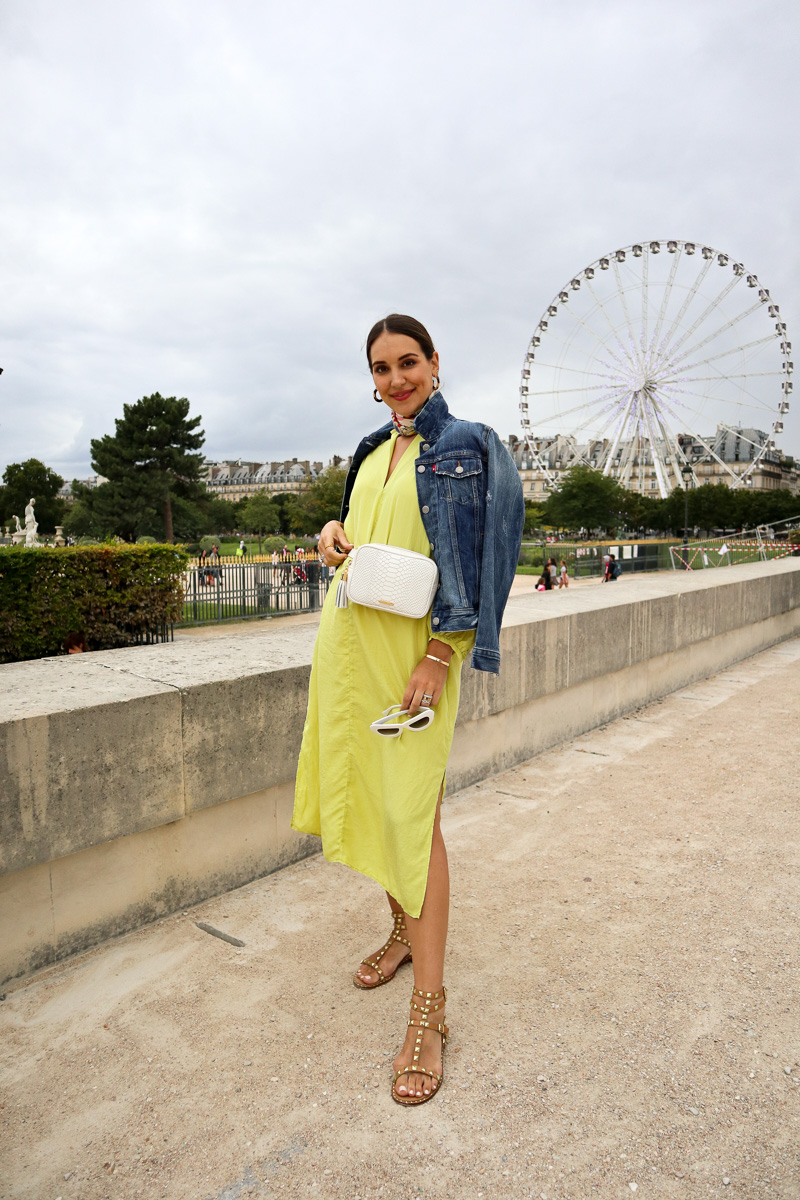 dress, also love this one and this one | denim jacket | belt bag | sandals | neckerchief, also love this one and this one | similar earrings here | bangles | similar sunglasses here and here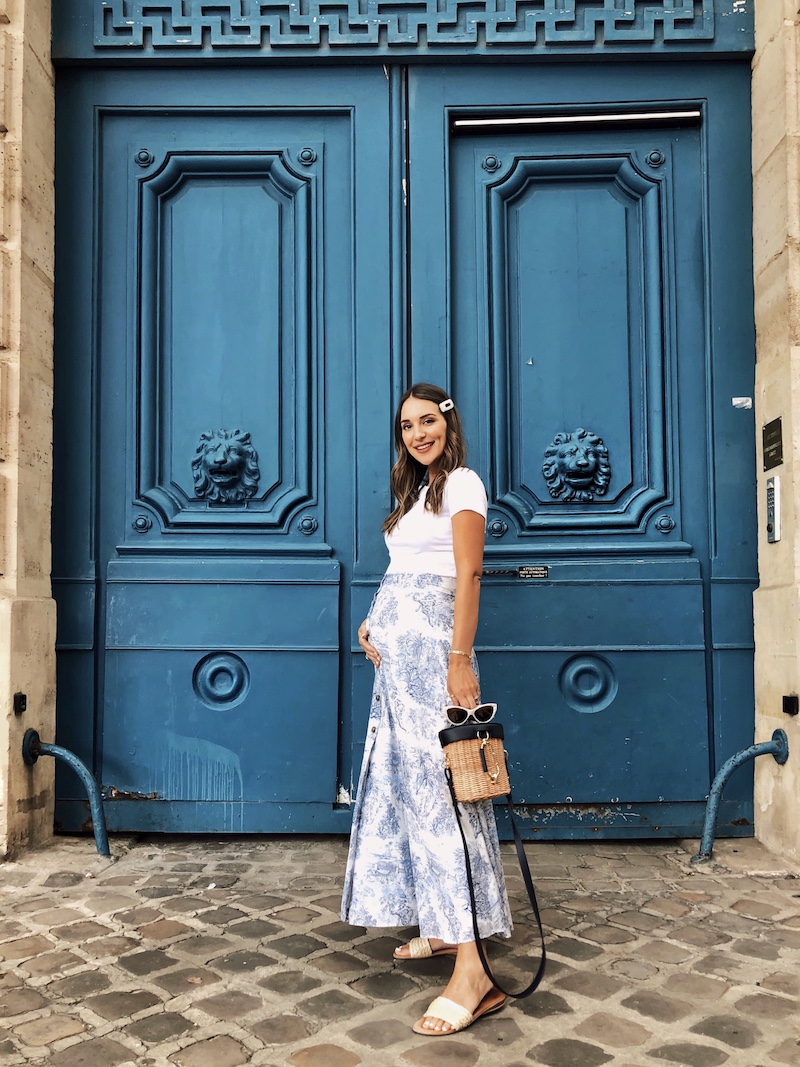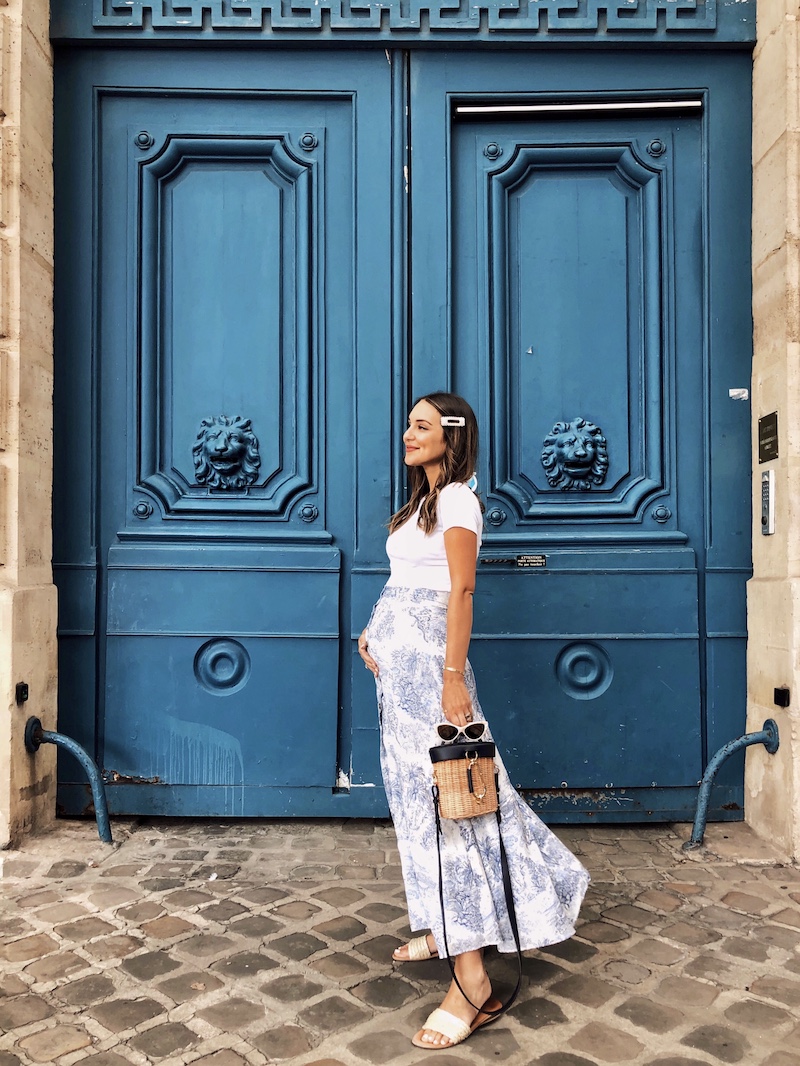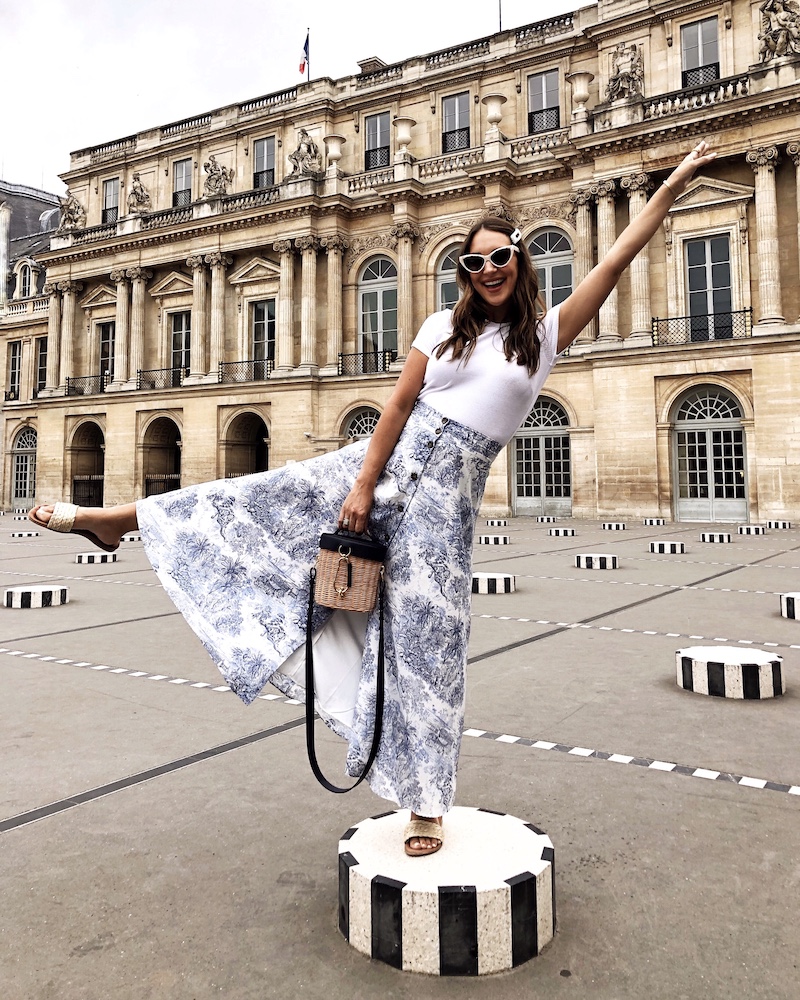 barrette | similar sunglasses here and here | similar tee | similar skirt | sandals | bag available here (25% off)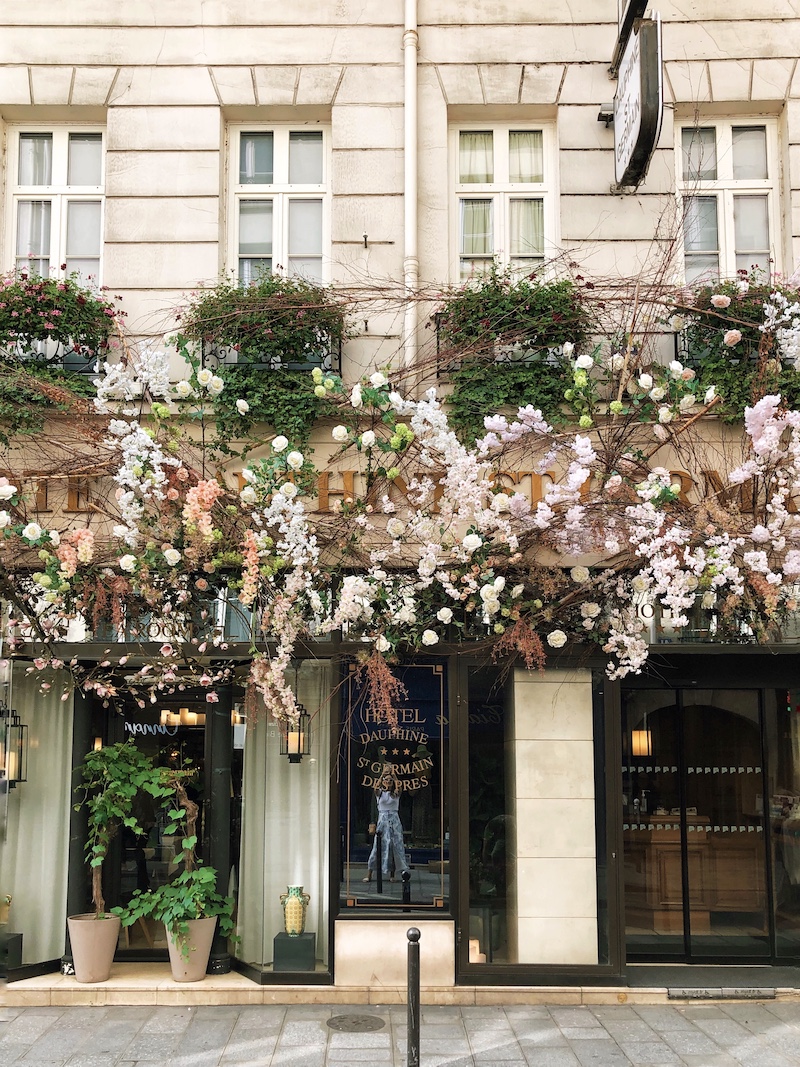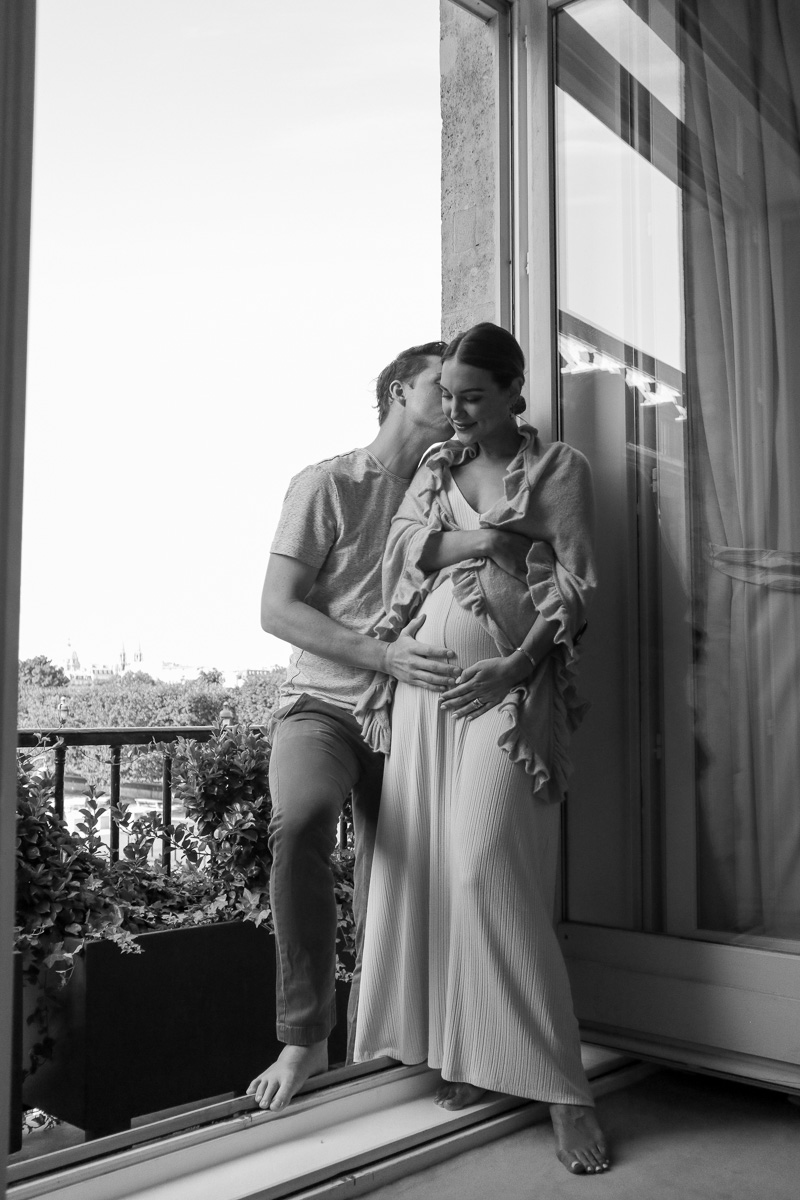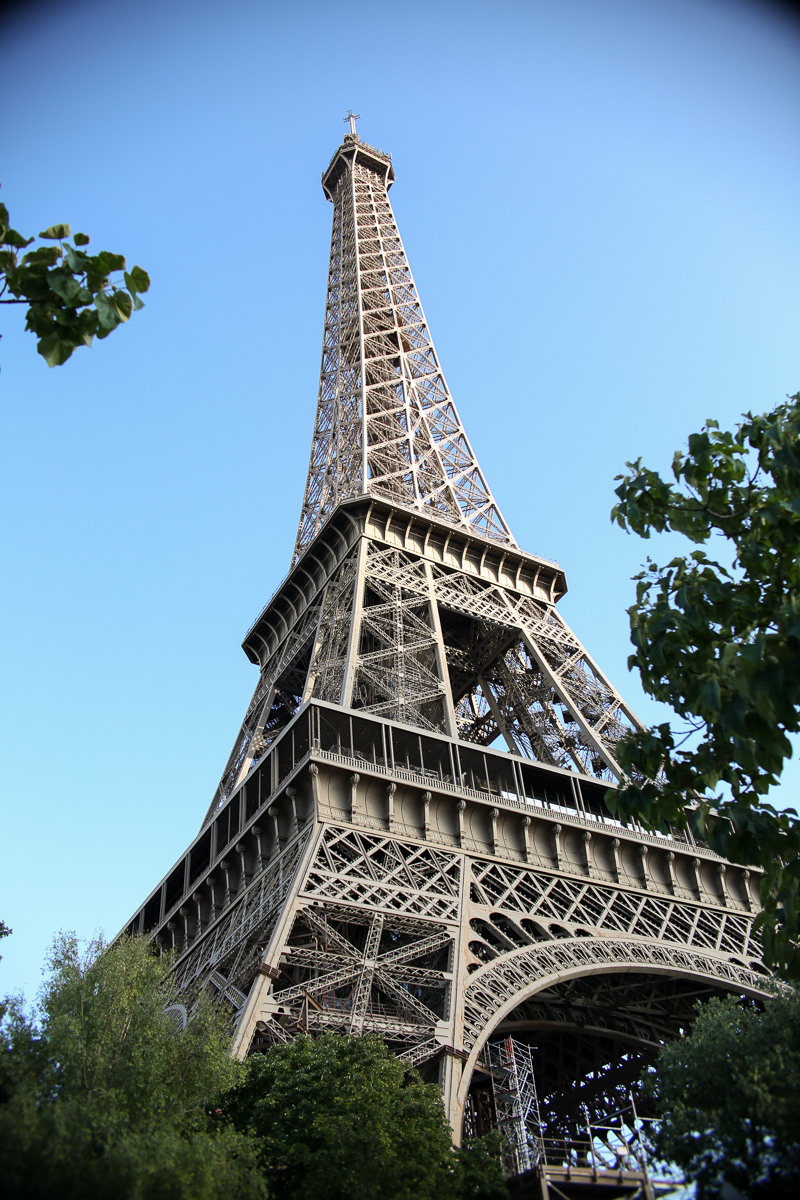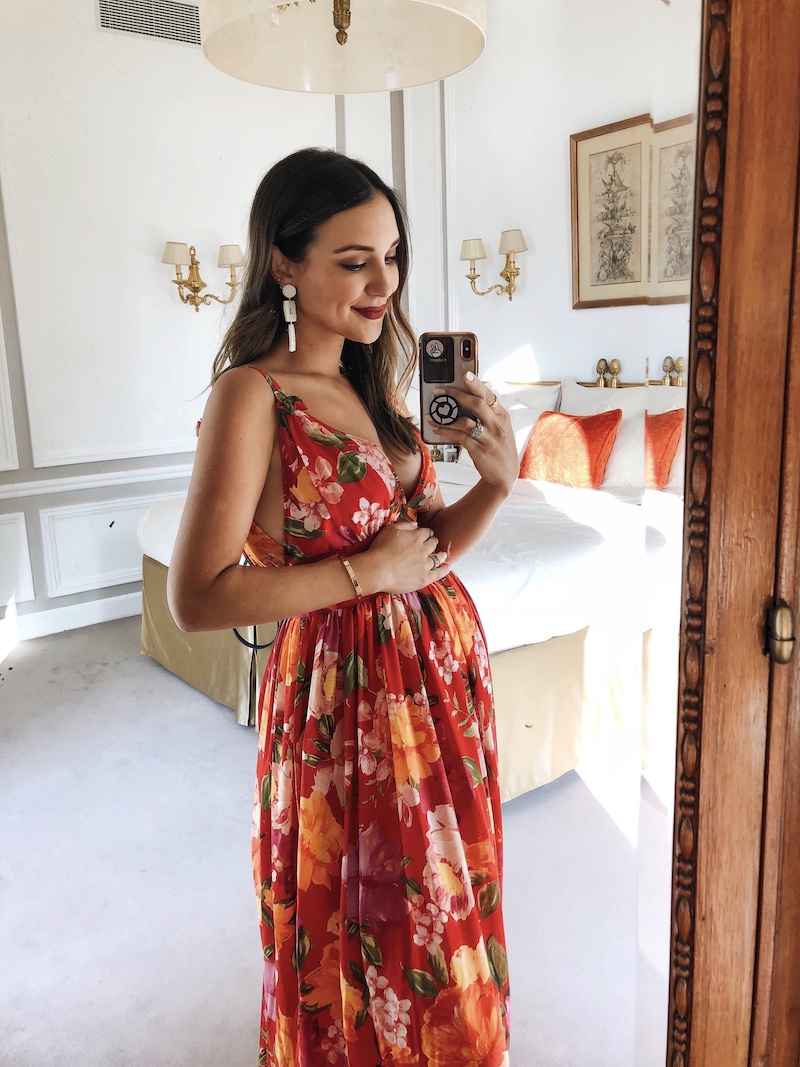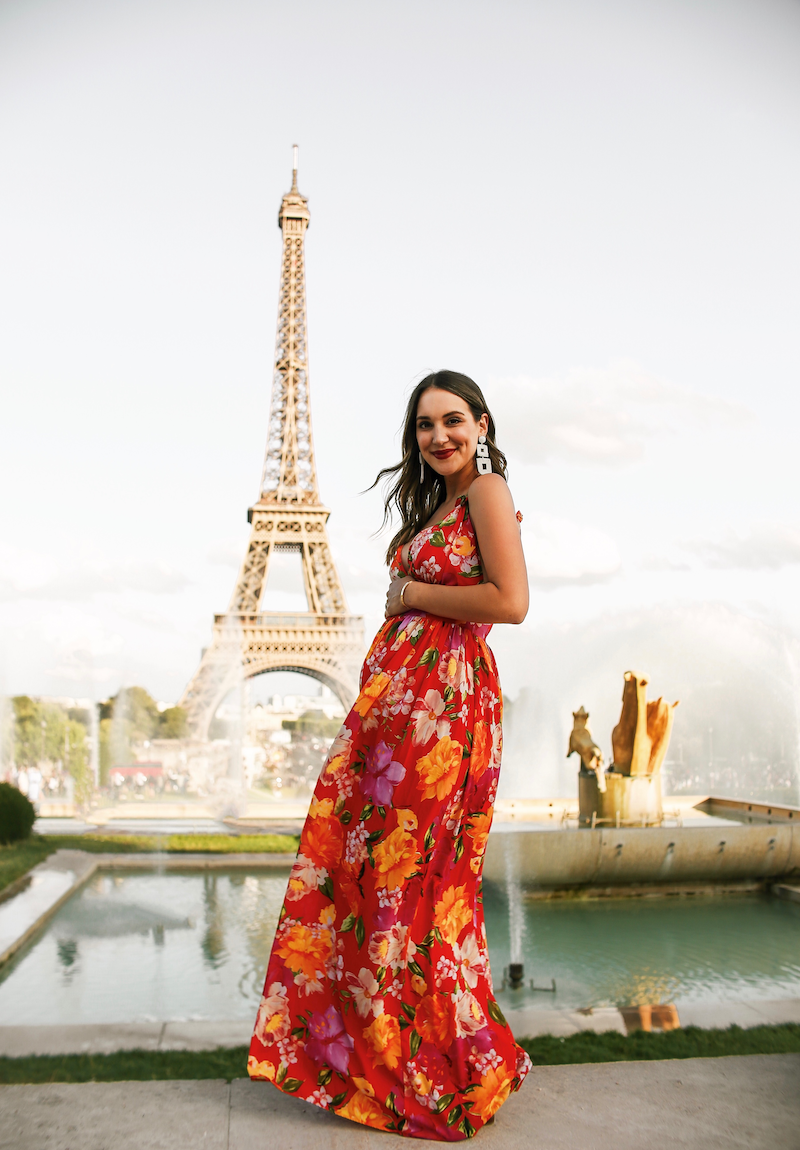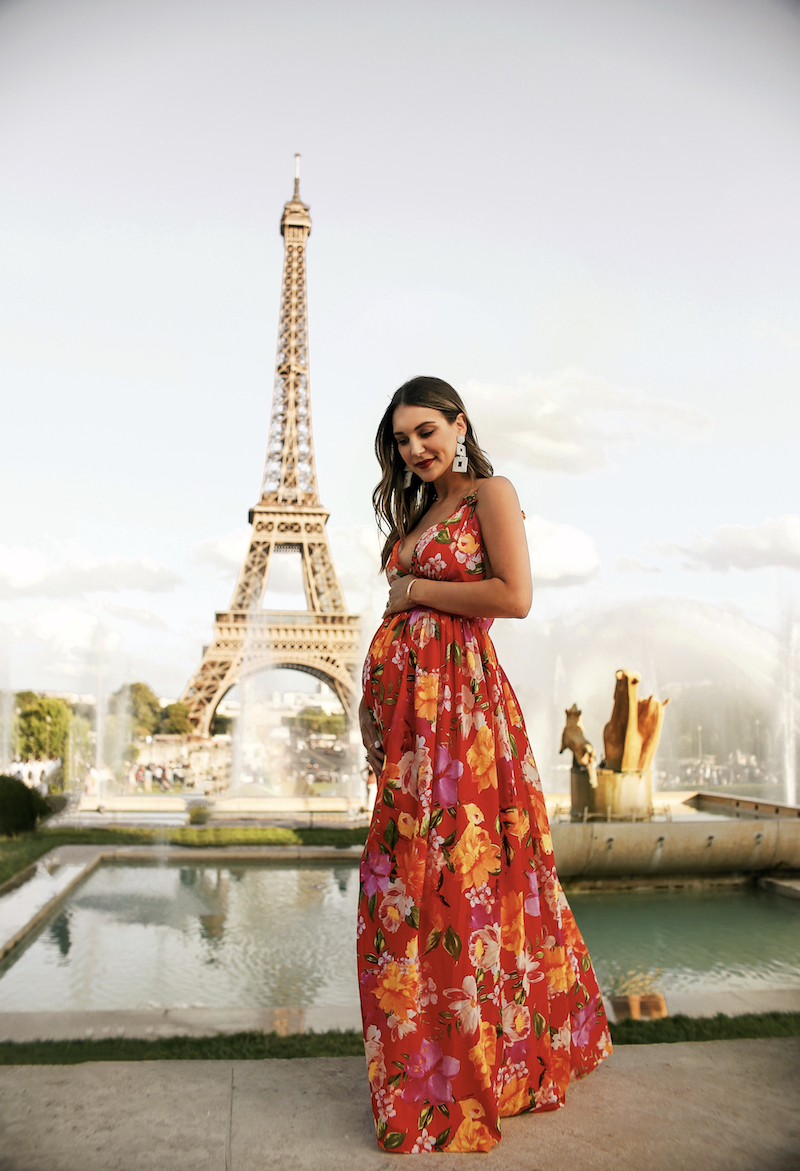 dress, also love this one, this one (50% off) and this one | similar earrings | lip in Control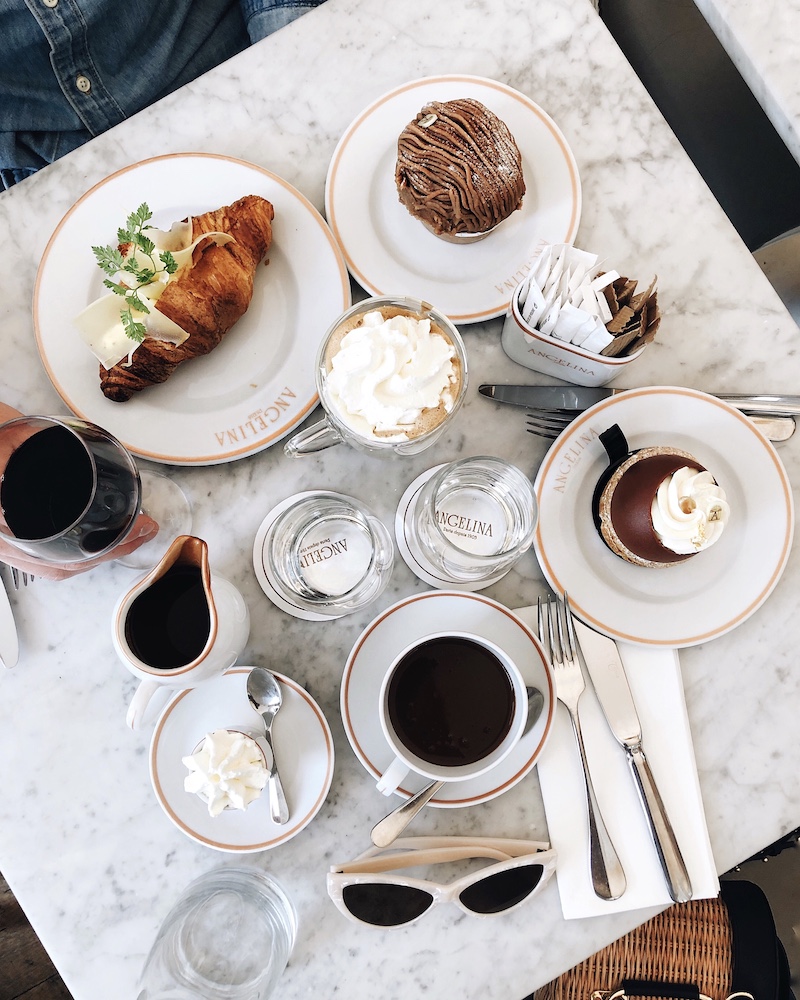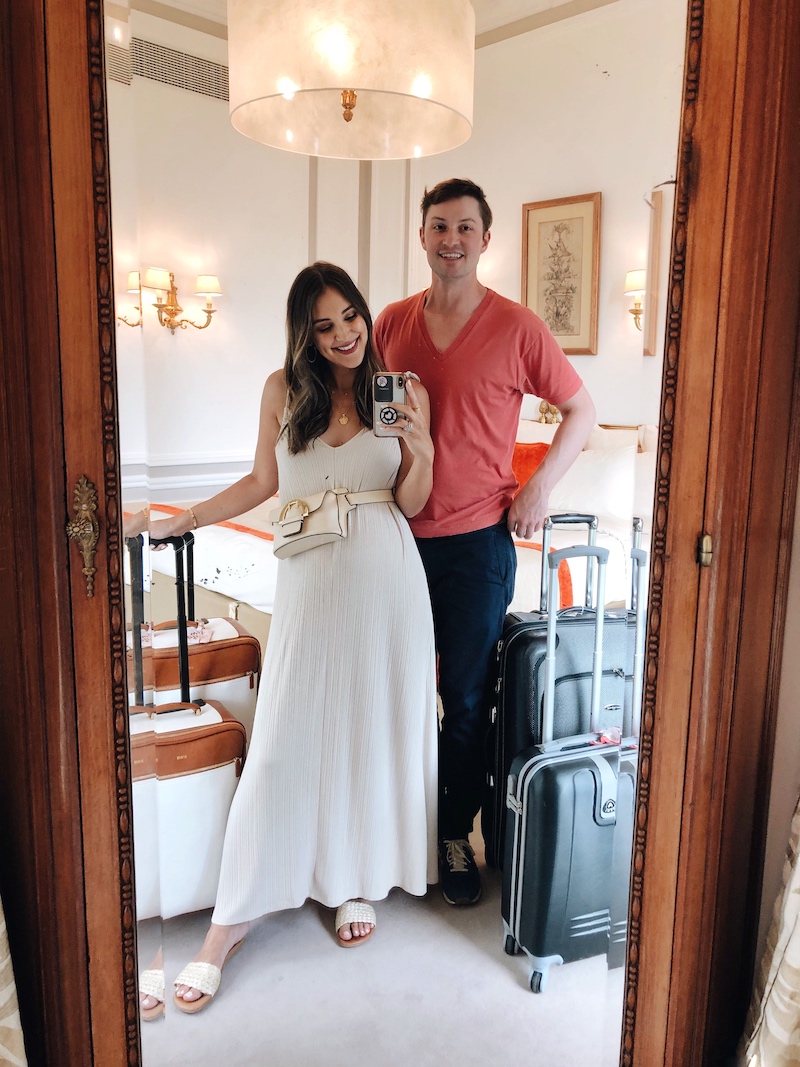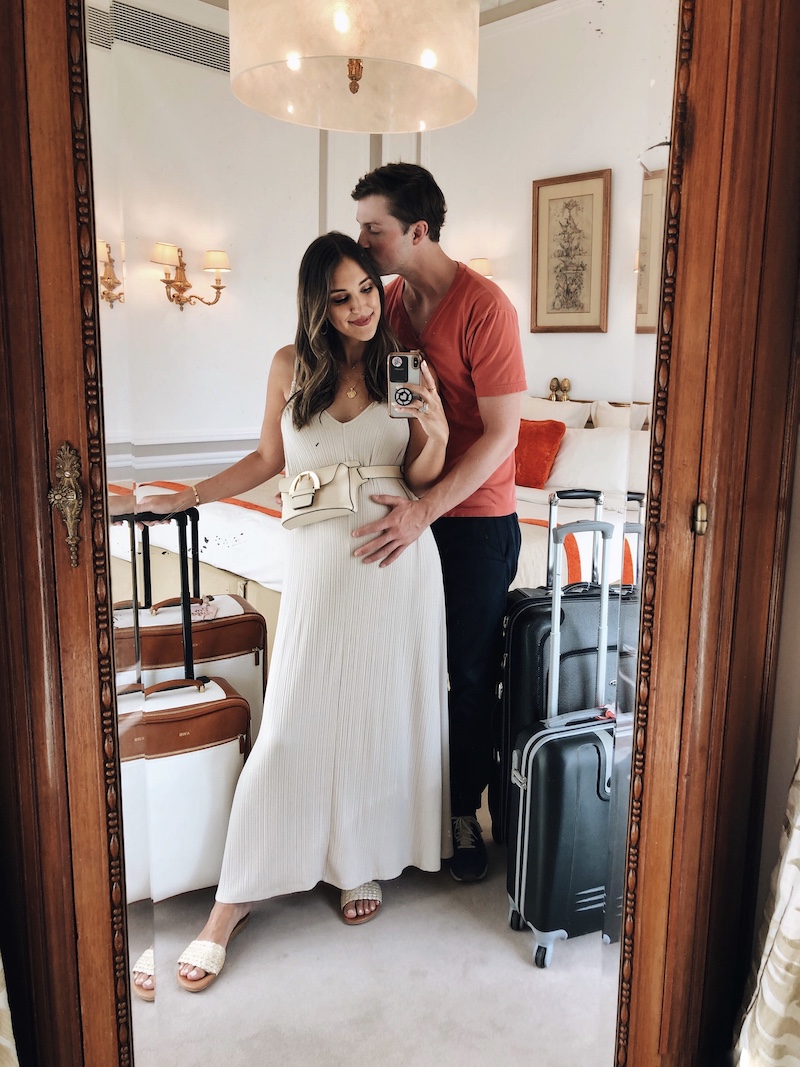 similar dress here and here | sandals | luggage (no longer available), but love this style | belt bag | necklace
ACTIVITIES
Palais Royal | We actually had so much fun hopping around the little columns and a lot of laughs.  Such an easy pop-in I always visit!
Jardin du Luxembourg | This was one of Christian's favorite stops!  Such a gorgeous garden to stroll through, take a seat by the fountain and rest your legs.  Absolutely beautiful.
The Louvre | Ok… I have a lot of feelings about this experience.  I shared it on stories, but I've been to the Louvre twice before and had a lovely experience.  This experience!?  A 180.  It was hot, they significantly oversell tickets to the museum, and the staff was alarmingly rude, herding sightseeing guests like we were farm animals.  We even paid extra for a fast pass situation and it was still a hot mess.  The line for the Mona Lisa?  A scene.  Then you get to see it with a group of about 30 before being physically escorted by staff.  It was bizarre.
At least a quarter, if not more, of the exhibits were closed.  There was hardly any staff around to ask questions.  Other than the luggage drama detailed below, this was the second most mindblowing experience of the trip.
It was my third and last visit to the Louvre.  I can say that my experiences at Musée de l'Orangerie and Musée d'Orsay were lovely.  And normal.
Shops along the Seine River + Markets | I always love doing this in Paris, you can find some of the sweetest little gems!  I purchased a map of Paris and some original Babar prints for our little boy at these shops.  I can't wait to have them framed for his nursery.
Visiting the Eiffel Tower at Night | Once the sun has gone down, be sure to stay up to watch it twinkle for the five minutes on the hour  until 1AM!
BABYMOON + TRAVEL TIPS
Flight Drama | We had a dramatic flight journey to Europe that spanned 26 hours from Atlanta and included losing our checked luggage for four days.  We had carryon bags, but you can only fit so much in a carryon when you're traveling for 14+ days.  So that curveball did eat some of our exploring time.  The only reason that we even got it back is because we relentlessly worked on getting it back via the steps below.
During this process, I learned a few things:
Delta International is rough.  They have it together for domestic flights, but really, really fall behind when it comes to being helpful in the International arena.  They have tons of partners and just use the "it's not in our control" as soon as things go offtrack.  Our luggage was only lost for as long as it was because it sat with the Delta luggage office in Boston for three days and no one over there would answer the phone.  Then they sent both our bags to us… via different flights and countries.  This is my third major snafu flying internationally with them.  Even being Delta Amex cardholders and having status within the airline, it didn't help.  Let's just say I've officially learned my lesson on flying internationally with Delta.
Call, call, tweet, call, tweet.  Ultimately it's not going to move along if you don't stay on top of it.  We spent so much of our time in Budapest on the phone, but knew if we didn't no one would.  I've heard of people losing their luggage for weeks upon weeks. 
Save receipts.  They'll reimburse the items you had to purchase because of your lost luggage up to $50-$100 per person per day.  It's annoying that you have to spend your vacation time looking for underwear and toothpaste… but it is what it is.
Use AirHelp.  I have yet to use this but I plan to!  You can claim compensation for a flight delay or cancellation and see what amount of money you might be able to get back.
Take a photo of your suitcases before you check your bags.  I've had enough lost luggage to know to do this, and it's extremely helpful when showing people what exactly your bag looked like when it was checked in!
I nearly cried when I saw our bags – not even joking! Being both pregnant and traveling for work, the thought of spending our babymoon time in Europe trying to replace everything we needed was daunting. I don't even know what size I was at that time, six months pregnant.  I wanted to be comfortable and I had prepared all of these pieces that I knew were available and in stock to share with you guys… but alas, we got our bags.  We made the train to our next country by six minutes thanks to an incredible driver who literally guided us all the way to our train.  And we set off for some babymoon bliss. A completely different tone for the trip once I had my own undergarments, shoes, toiletries… you ladies know how it is!
Think about your feet. | I tried not to wear the exact same pair of shoes two days in a row, and it definitely made a difference.
Ask for a non-connecting room. | I almost always remember to ask for a non-connecting room at check-in, but ask for this!  You can always hear your neighbors when the room is connecting, and it's so much quieter when it's not.  Honestly, those rooms should be reserved for families or larger groups anyway!
Take advantage of the concierge. | When there is a language barrier, the concierge can help you.  Especially with dinner reservations!  It also helps if you're splurging a little bit to stay at hotel that is going to have these kinds of connections.
GoogleMaps works without Wifi. | We actually got away without using an international data plan everyday because Christian figured out within the app you can download areas of the map.  Take advantage of this!
Europeans take summer seriously. | I've been to Europe in summer, fall and winter, and I forgot that Europeans don't play when it comes to summering.  Shops are closed, some areas feel super quiet and desolate – they are outta there!  We just wandered and explored so it was fine.  However, if you are going to want to do some big shopping or have your heart set on all the little boutiques, just keep this in mind.
Check your credit cards for exchange fees. | We put pretty much everything on the same credit card because it didn't have exchange rate fees.  Those little added charges for every transaction add up and fast.
Take advantage of the European breakfasts. | Our breakfasts were included at each hotel we stayed at.  And they were such great breakfasts, often our favorite meal of the whole day!  In my experience, a complimentary breaskfast is pretty standard at most Paris hotels.  We always had a big breakfast around 9/10AM, and would grab a snack in the afternoon before sitting down again for a meal in the evening.  We love great food, but when I'm traveling, I prefer to spend my time exploring vs. sitting at a restaurant for hours. We all know Europeans do take their time.  It can be so hard to chase down a server for the check because tipping isn't standard there!
Of course, if you prefer to linger over meals – you do you.  Just a tip for those who get ants in their pants to get going… like we do.
I hope some of these tips helped with those of you planning trips to Paris or even a babymoon in Europe!  Again, I have more things listed in this Guide to Paris I shared a few years ago.  If you have any Paris favorites, I'd love to hear in the comments so everyone can enjoy them!  You can see all of our Europe travel posts and recommendations in the "travel" category of this blog.
Thank you so much for reading and sharing – XO –