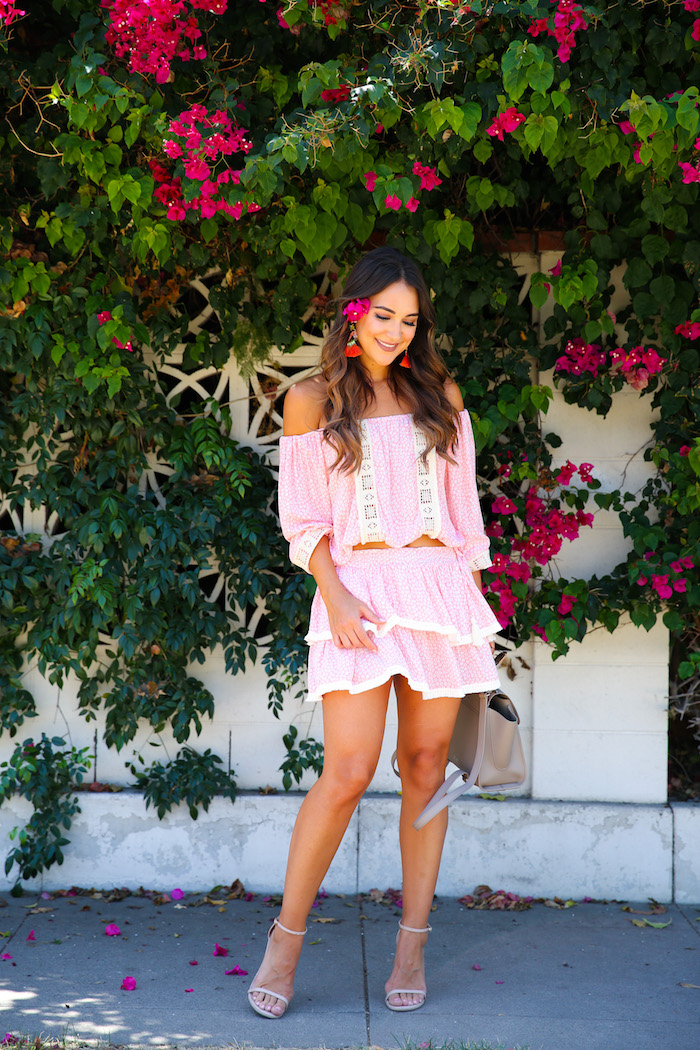 I recently shared this set on Instagram, and one of my favorite things about it is how great the pieces are both together and separately. I wore this top with denim cutoffs and got so many questions about it, so I thought it deserved its own post!
Remember when I talked about dressing for you body in this post and this post? Well… this is an example of not doing that. Ha – seriously! I am curvier on the bottom and my legs are not the feature I typically accentuate, but this top and skirt combo was so cute that I said… I will forgo my usual silhouette and roll with it.
Have I ever told y'all the cheerleader legs story? I never really thought anything about my legs growing up. When I was in high school and looking for a prom dress, I tried on a dress with a slit. My mom was in the dressing room with me, and the gal working the store came to take a peek and said, "oh I know the dress for you." She proceeded to then yell to her coworker, "bring out that red dress with the slit, she has cheerleader legs."
My mom and I looked at each other, jaws dropped and just started laughing. Mind you, I was a cheerleader for six years, and I most definitely DO have the muscular legs to prove it (and that's not me bragging because… I do not love them), but I actually blame this girl for making me aware of something I was not previously bothered by.
Shoutout to the girl in Clinton, Mississippi who has haunted me… forever. Not really, but kind of because my mom always seems to bring it up, followed by laughter. #Rude.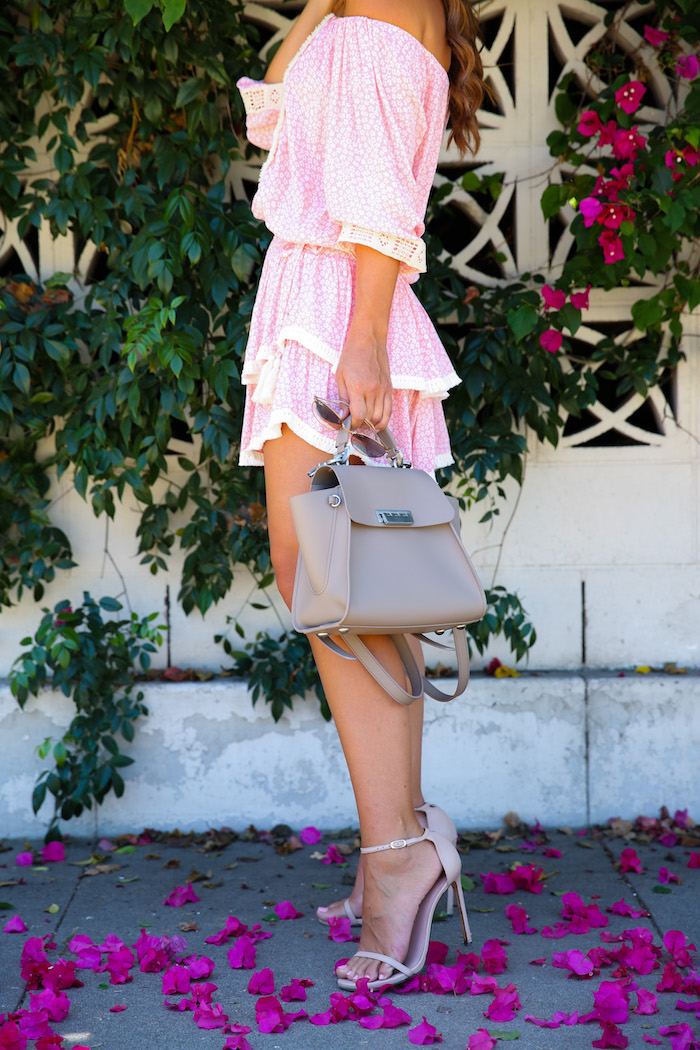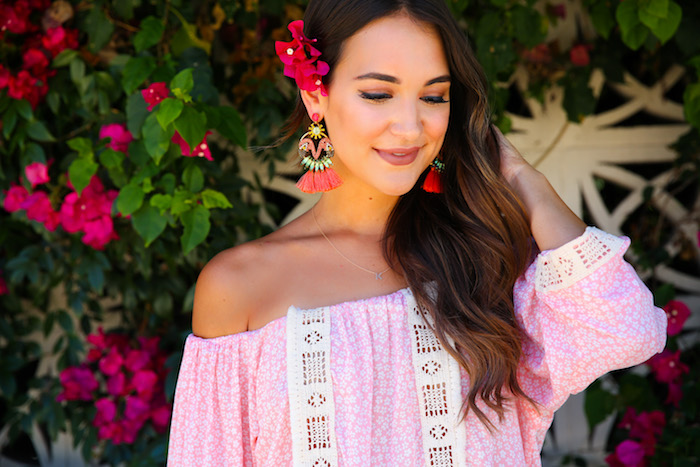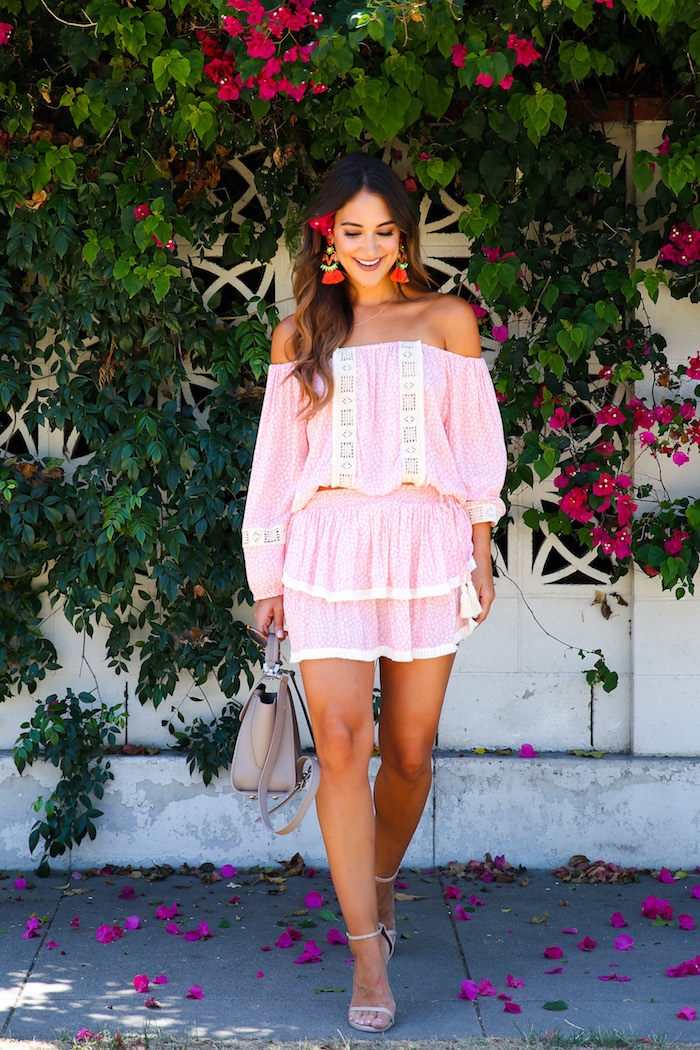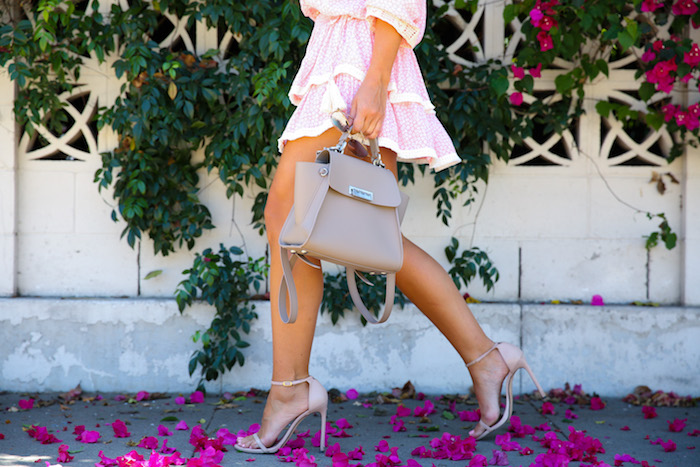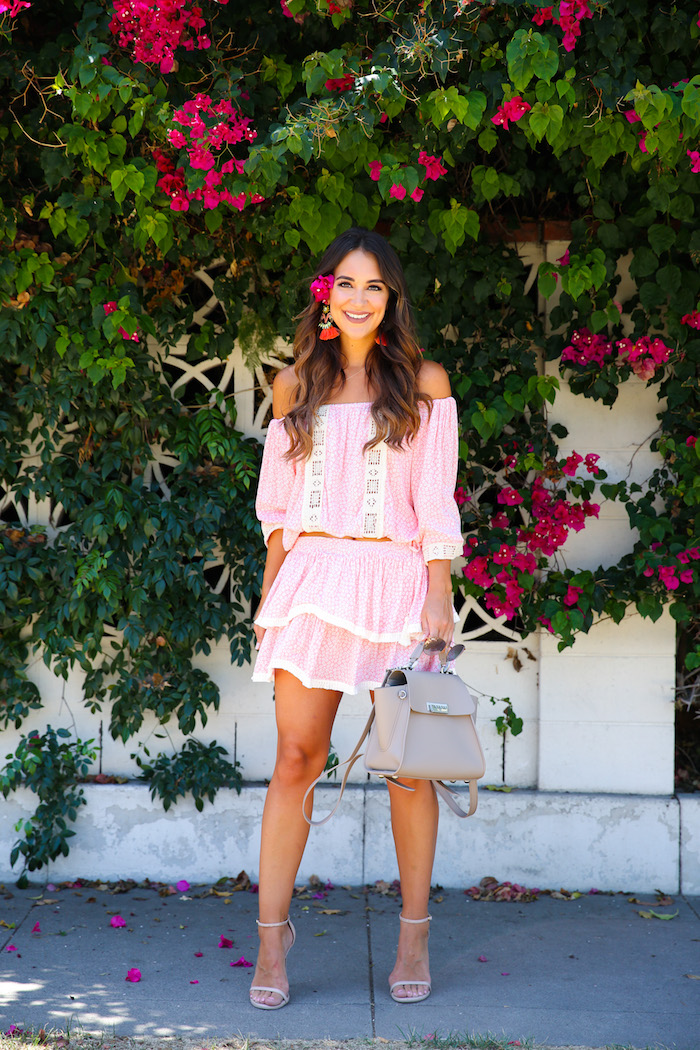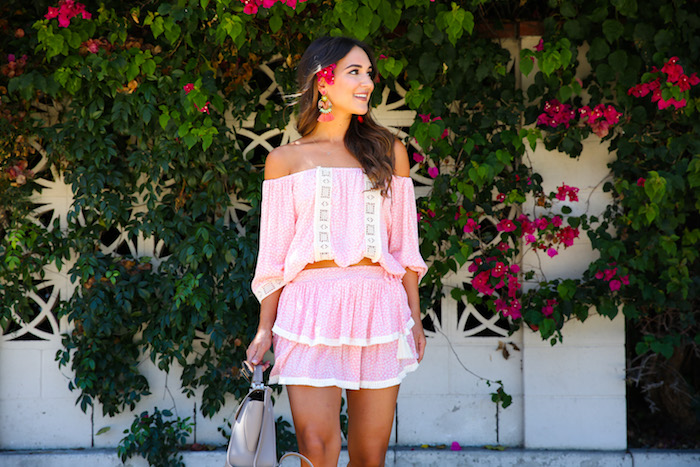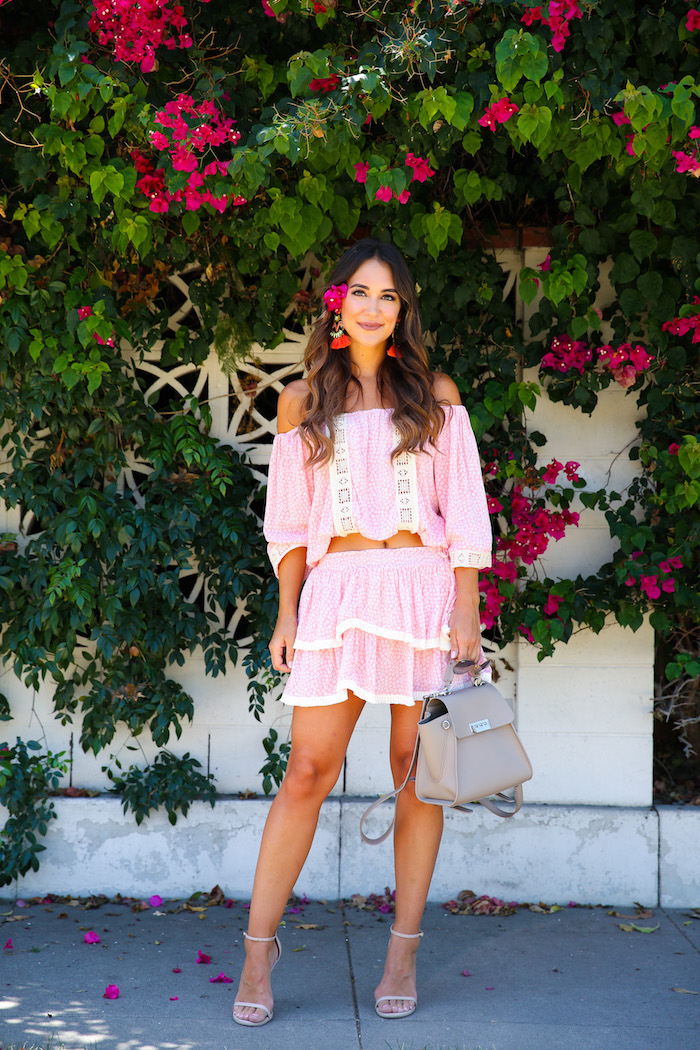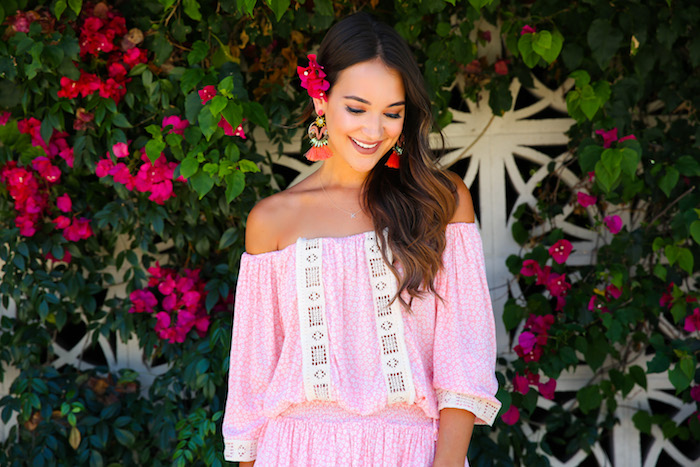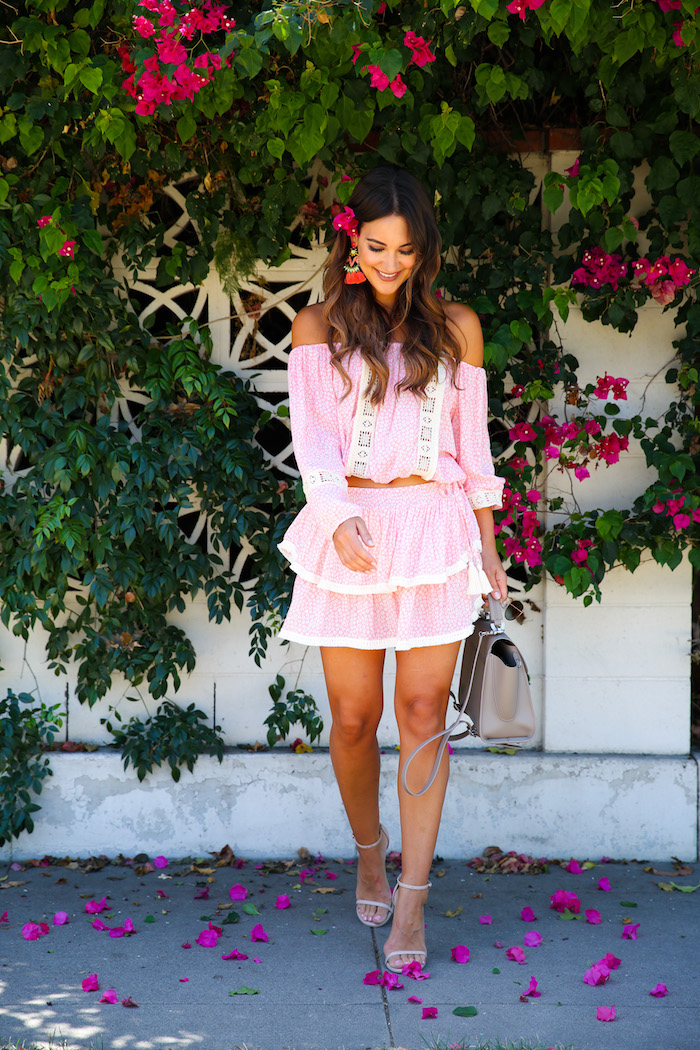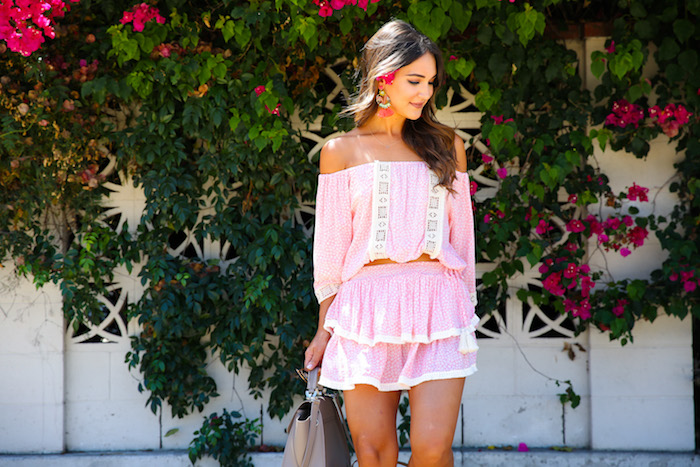 photos by Vincent Elejorde
top | skirt | heels, similar look for less here | bag, similar styles here and here | earrings | lipstick in Fawn No. 5
If you have a story similar to cheerleader legs… you know I want to hear.
On the subject of cheerleading, the guy who took our annual cheerleader photos in high school once told me to turn my face to an angle to "hide your lazy eye."
I was like, "what's a lazy eye?" So there's another one for you.  Also, #rude.
Thanks so much for reading! XO –