Over a year ago I saw someone wearing cropped jeans and booties and I was like… no. That is not ok.
Flash forward a year and here I am, loud and proud, wearing my cropped jeans and booties. So never say never, Kathleen!
But let's talk more specifically about these jeans. I think they're magical jeans. They are high waisted, lightweight with just enough stretch, and they're my most slimming black jeans. I sized down because I wanted a snug fit, and I haven't stopped wearing them since I got them. I think they work with booties and would be so perfect for date night with pumps or strappy sandals and a camisole.
I wore this on an early morning a week or so ago when the weather was so nice in the low 60s… the high is in the triple digits today (Octobers in California can be CRAZY!).  So I'm just thanking God our current house has air conditioning!  Our first home in CA didn't and it was really rough some weeks. Like… really rough. Truthfully you only need AC for about three months out here but those months can be so sweaty without it. Praise Jesus for this AC!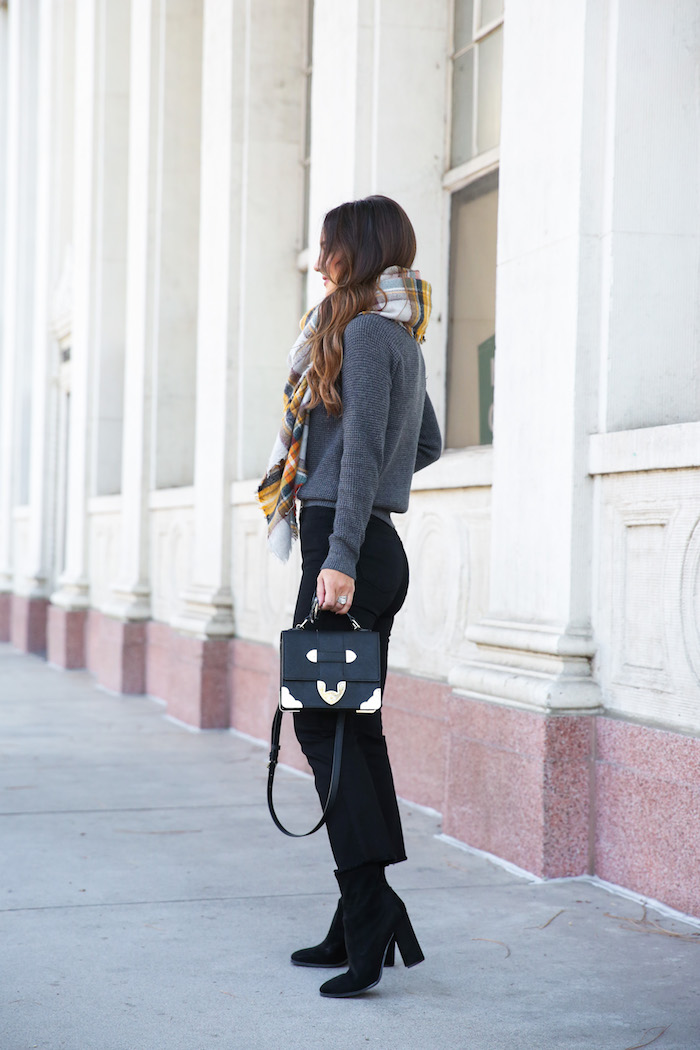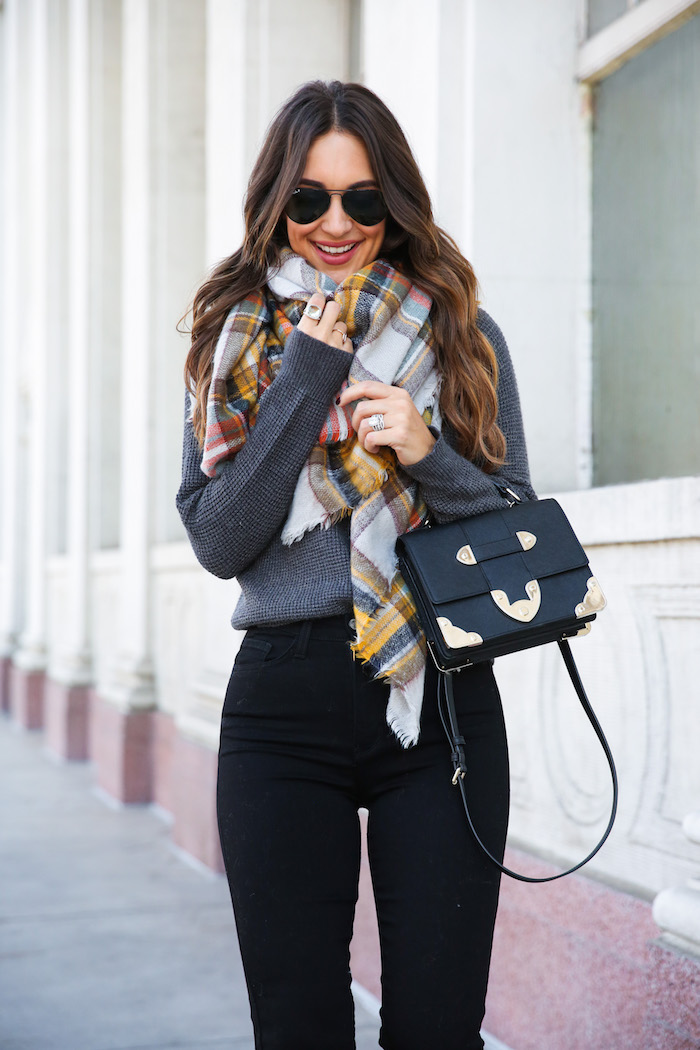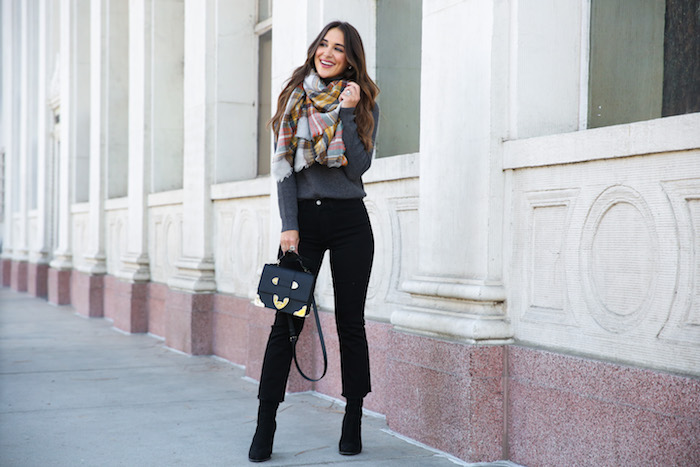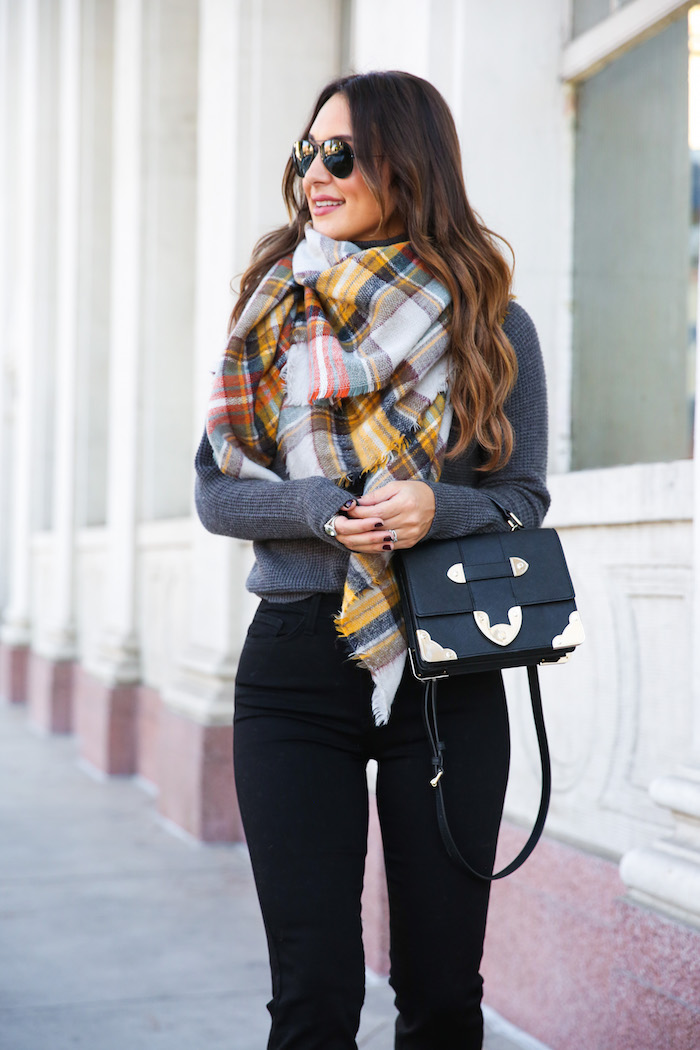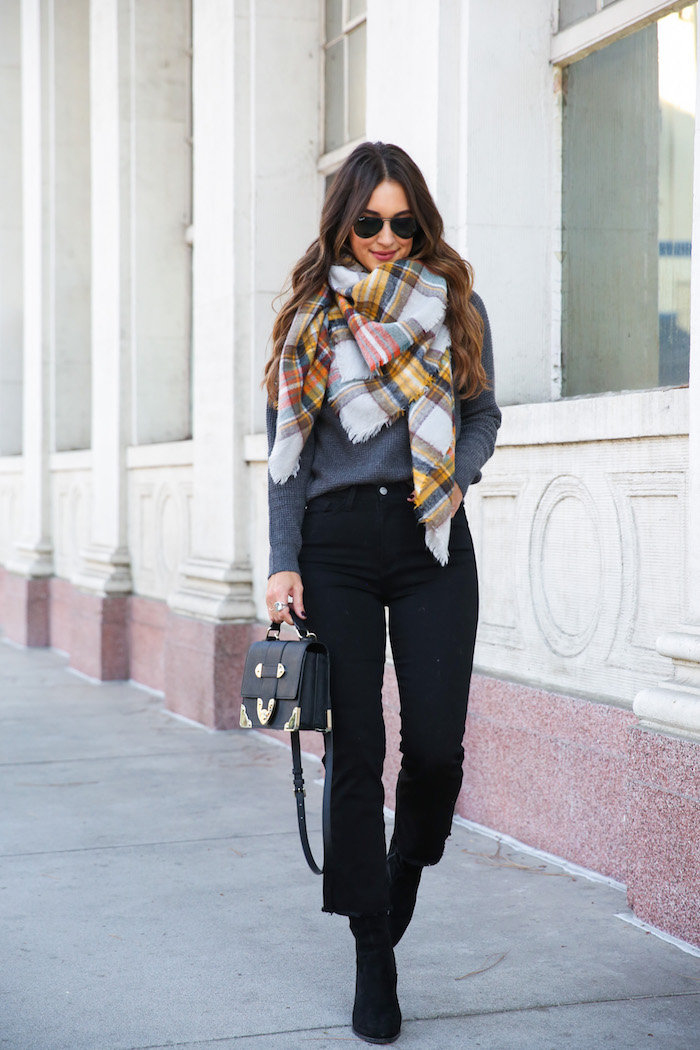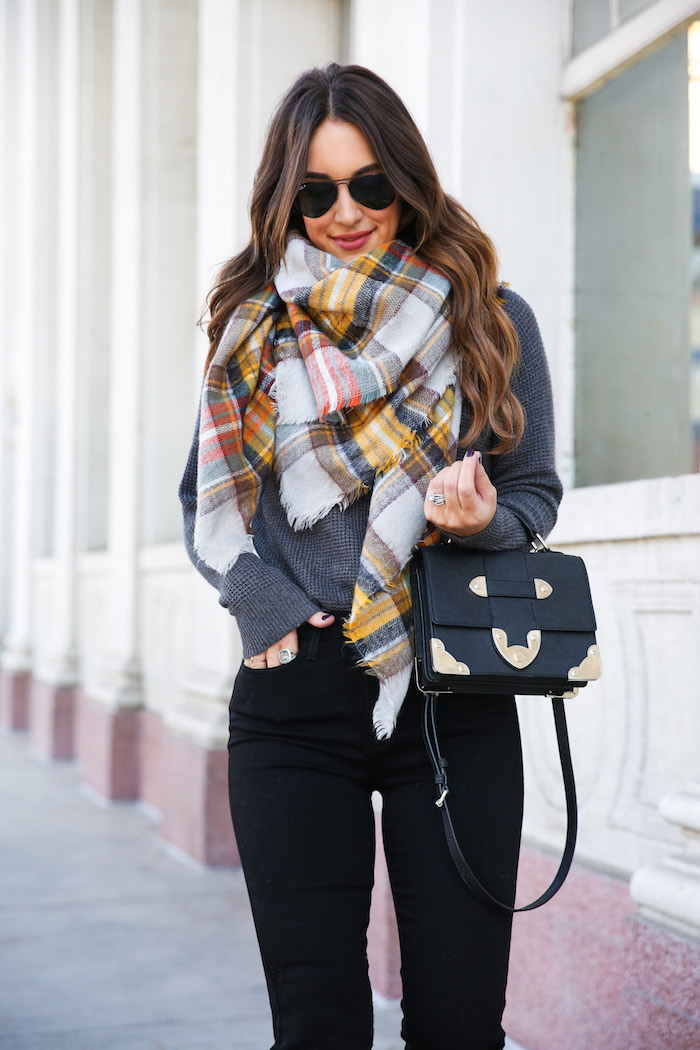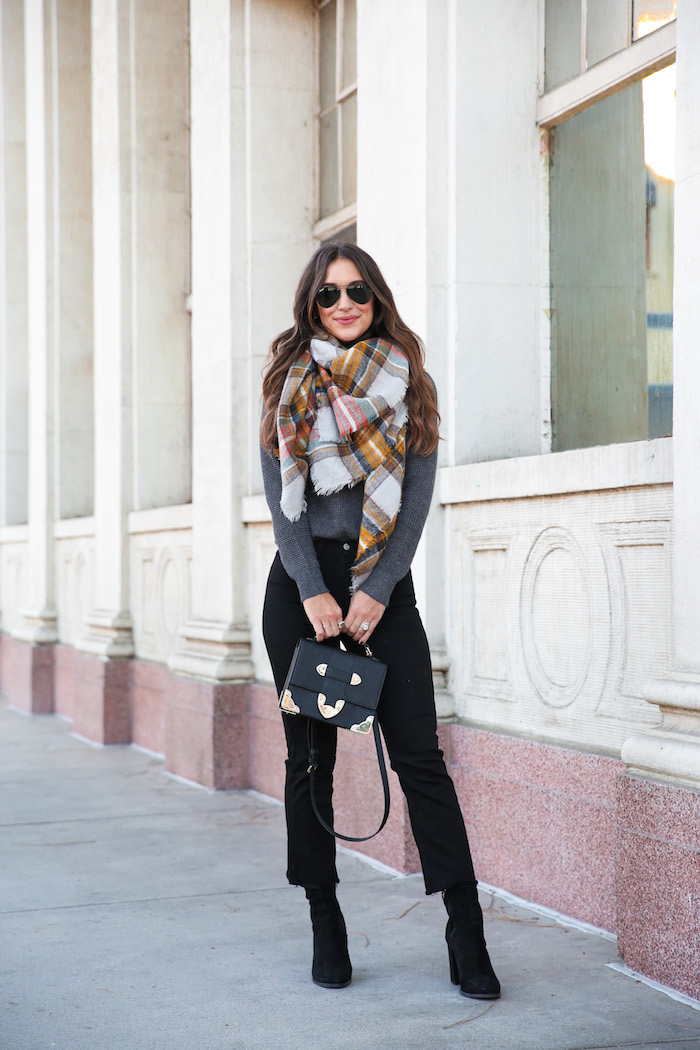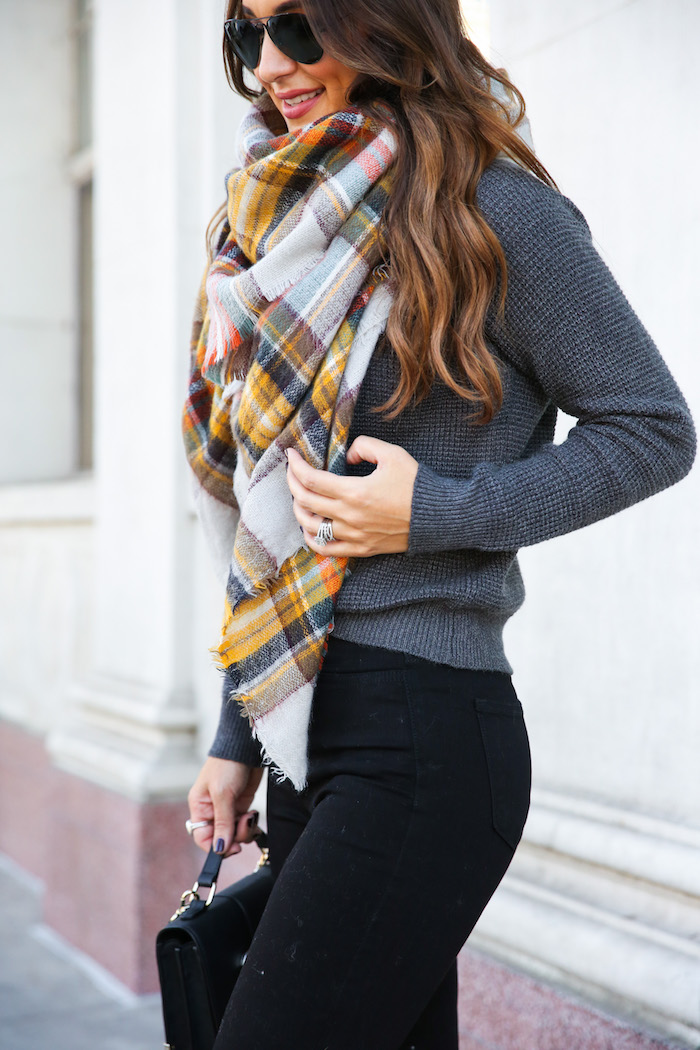 photos by Vincent Elejorde
turtleneck sweater (I would recommend sizing down), also love this one and have and love this one from this post | denim (I sized down), also love these | scarf (comes in 5 colors), also love this one | similar booties | bag – also love this bag and this one
Are you into the cropped jean trend? Can you see yourself wearing them with booties?
Would love to hear about any "magic jeans" in your closet! Thanks so much for reading – XO –
Brought to you by ModCloth