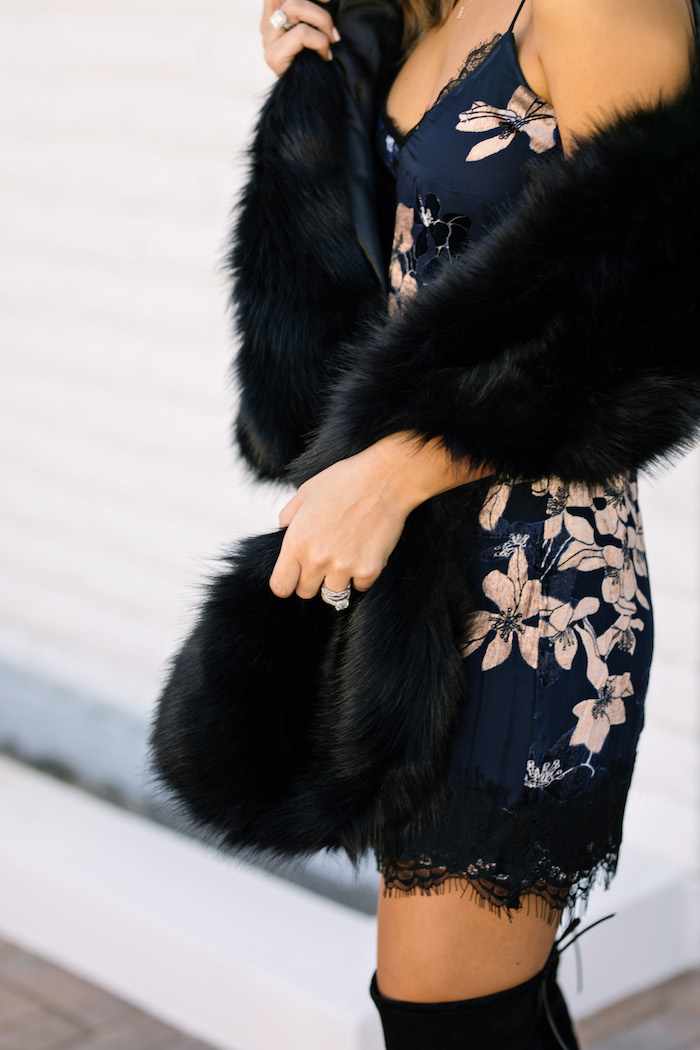 If you've followed CBL for a little bit, you might remember my summer collection that was launched with Morning Lavender last summer (shared here and here).  I've loved this boutique for years, and the couple behind the brand is not only incredibly talented but also great people and great to work with.
SO, when they opened there first store in San Francisco, I was super excited for them. And then we found out we are moving there this summer so I knew I'd have to pop in! And NOW, they've opened a store in Orange County! They have opened a boutique and tea salon in Tustin. It is so darling and I can't wait to have tea and shop with some girlfriends. Such a fun experience!
I shared a holiday look with them last year here, so we got together again to share a fun holiday/NYE outfit this year!  I fell in love with this faux fur wrap. You can wear it as a scarf or with a dress as a wrap, and it's the absolute perfect length. I brought it with me to New York over the weekend and it was so warm while still feeling luxe and soft. Faux fur has gotten so much better over the years and this wrap is under $55!  It has a little slit in one end of the wrap so you can pull one end through the other to allow it to stay in place.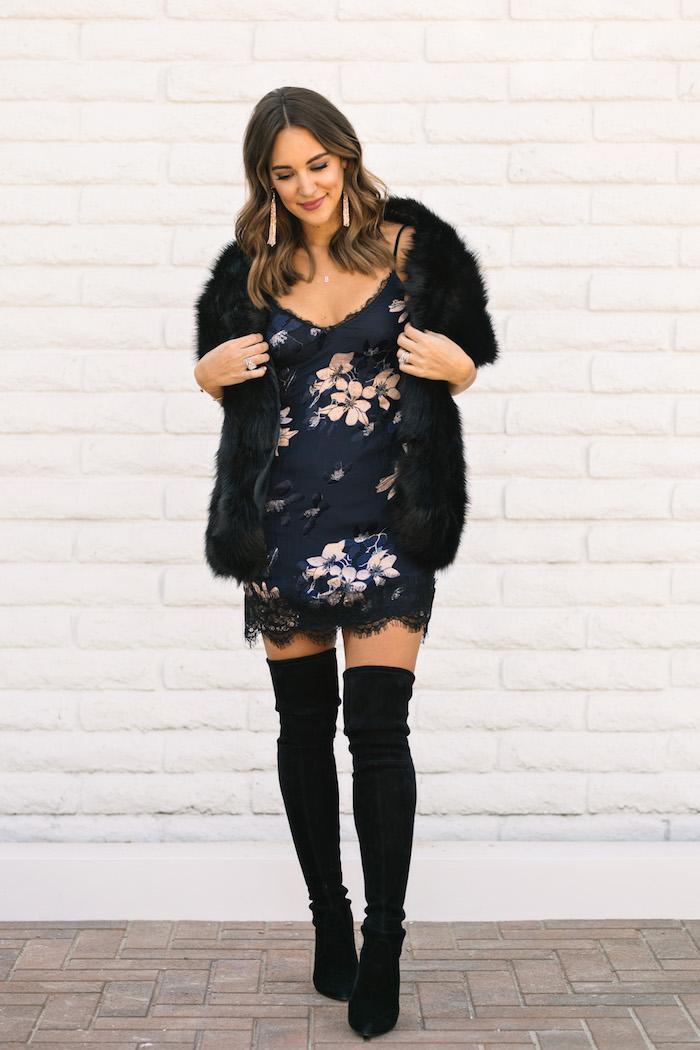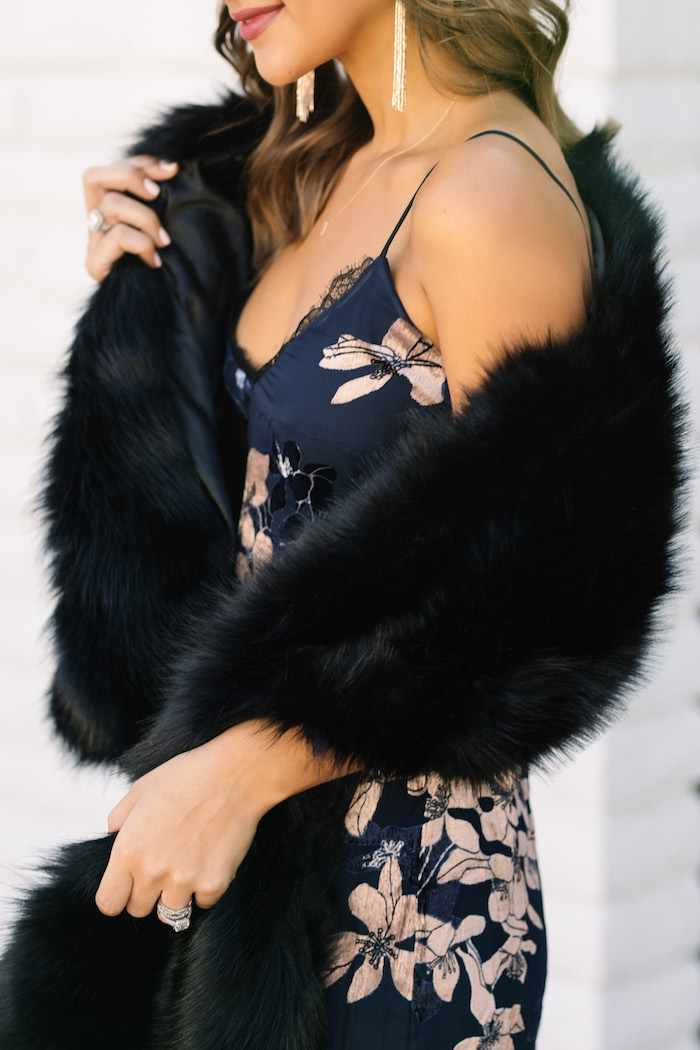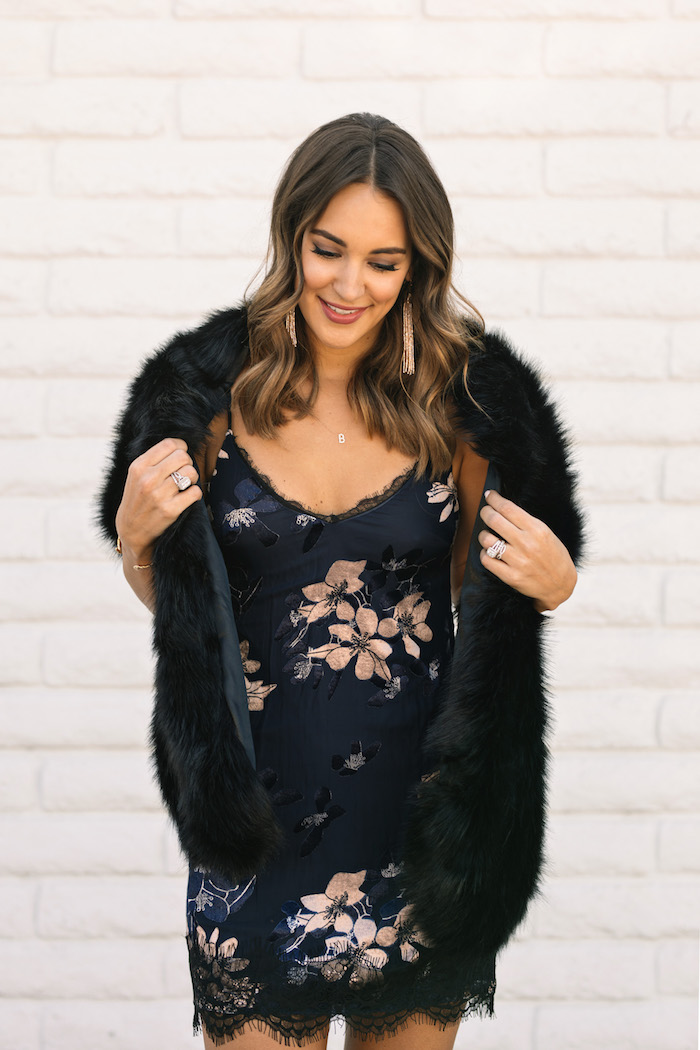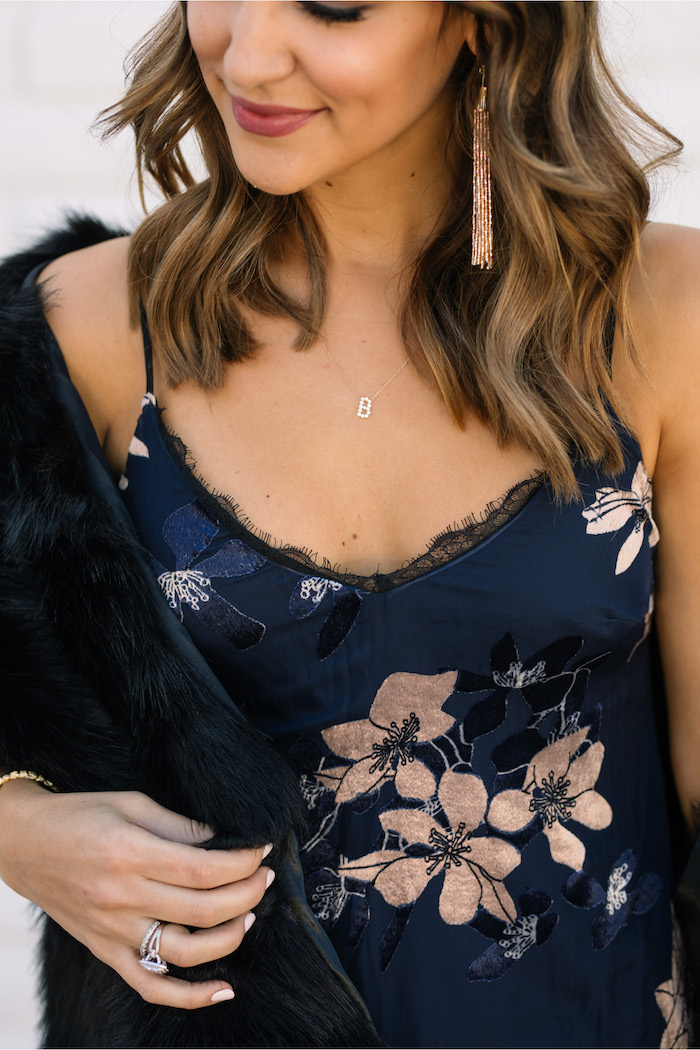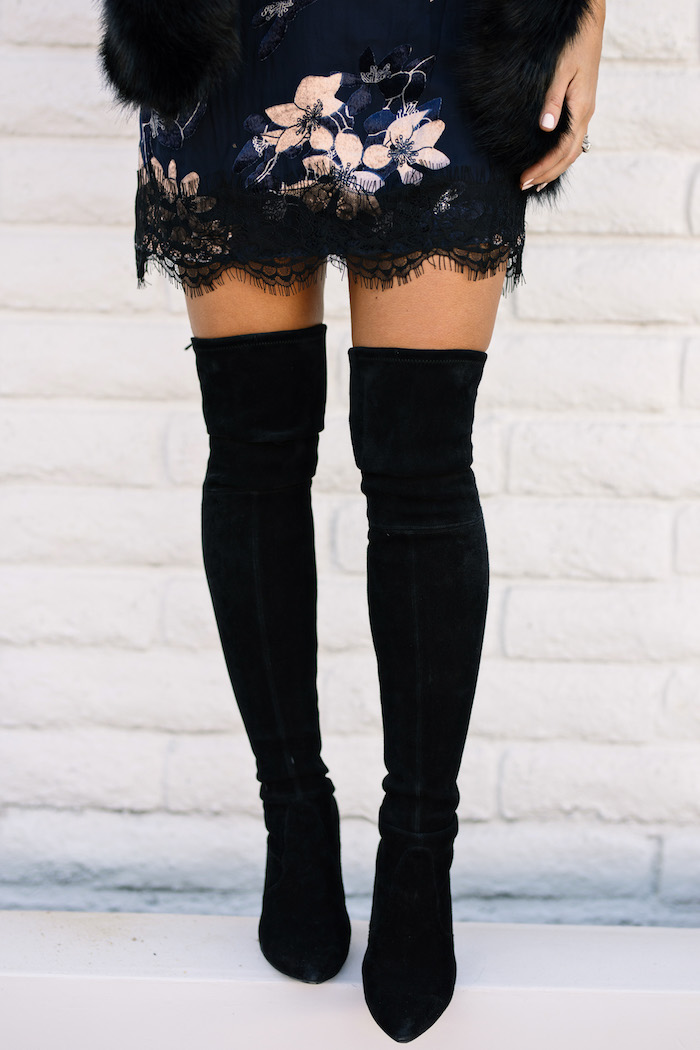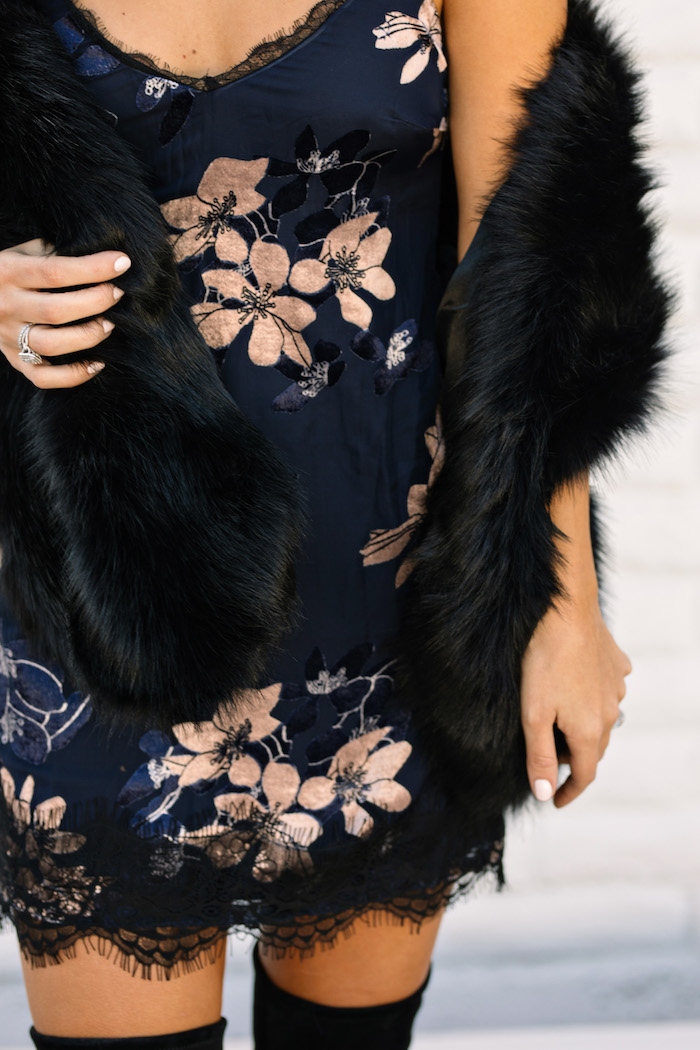 photos by Jason Huang
dress (runs TTS), also love this one  and this one – how cute is this dress? | wrap | boots – Stuart Weitzman, also love these (40% off) and similar look for less here | earrings | lip in Backtalk | "B" necklace
Are you into faux fur?  Surely I'm not the only one who can't get enough! I know I already said this… but I really can't believe much higher quality they've become.  So much so that I actually had someone yell out the window to me "fur is murder!!" when I was in London a few months ago. And I was wearing faux fur!
Thanks so much for reading! XO –