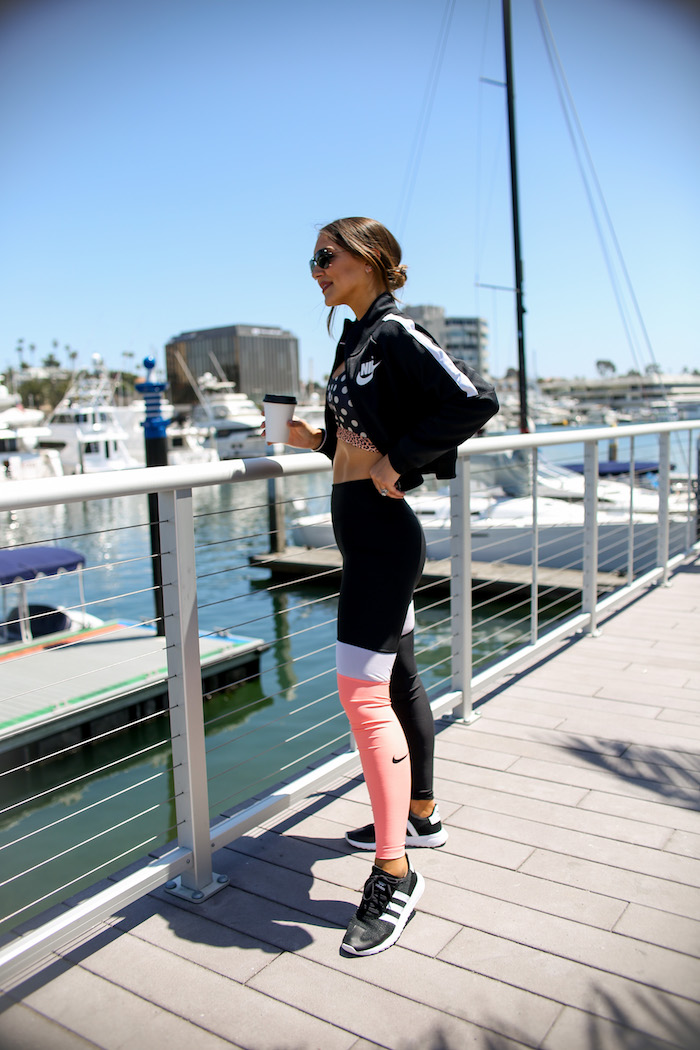 I go through waves of being in shape and out of shape. We're human, and I think a lot of us struggle with this when seasons are busy or less busy. We do our best, right!?
I've always played sports, regularly attend lagree pilates classes and secretly (or not-so-secretly) love a hotel gym – literally, I look forward to it!  I try to squeeze in exercise when I can, and not because of my weight or cellulite or bikini season, but because when I feel toned, I feel strong. When I feel strong, I feel confident. And when I feel confident, I am happier.
I know a lot of you have kids or busy jobs, and attending a fitness class or hitting the gym just isn't practical or realistic. Girl – I got you.  I shared a blog post not too long ago here about some of my favorite at-home workouts.  If you search "fitness" on this blog, you'll find lots of exercise-inspired posts!
Often times I'll put a 10 minute arm video on my laptop, mute it, and do the exercises while I'm watching Housewives. Even if it's just 10 minutes, I feel better about myself and I'm working toward something. Every bit counts!
SO, all of that being said, great exercise clothes that make me feel stylish and comfortable are some of my most-worn pieces of clothing I have. Seriously!  Six:02 has such a great variety of exercise clothes from running to yoga and athleisure, it's all there.  I've had pieces from this site for years and go back to them over and over again.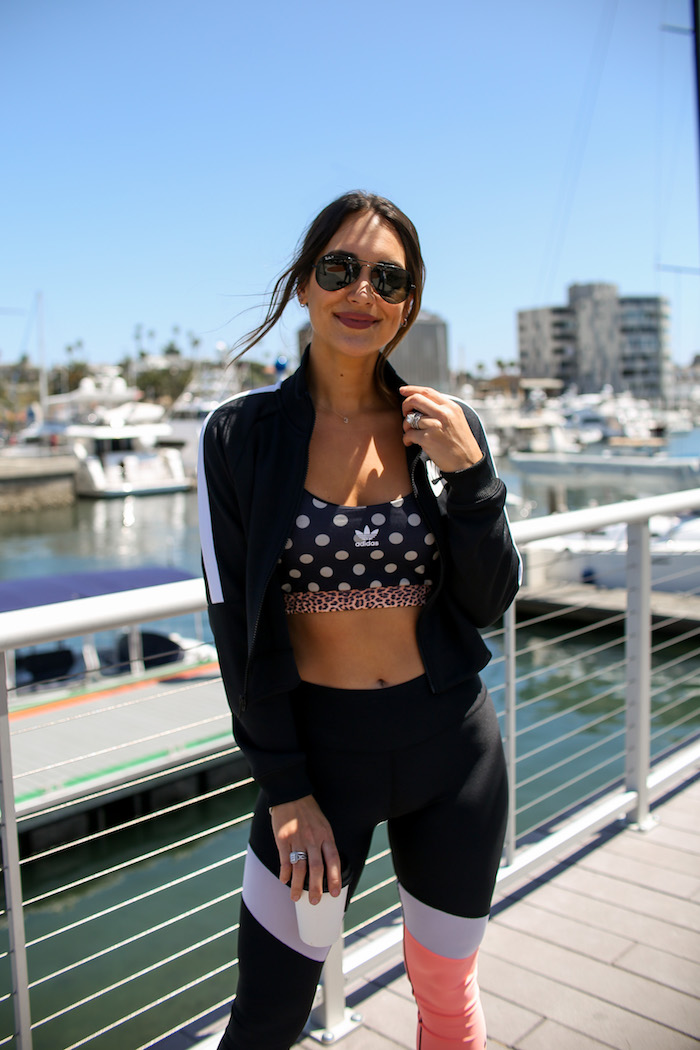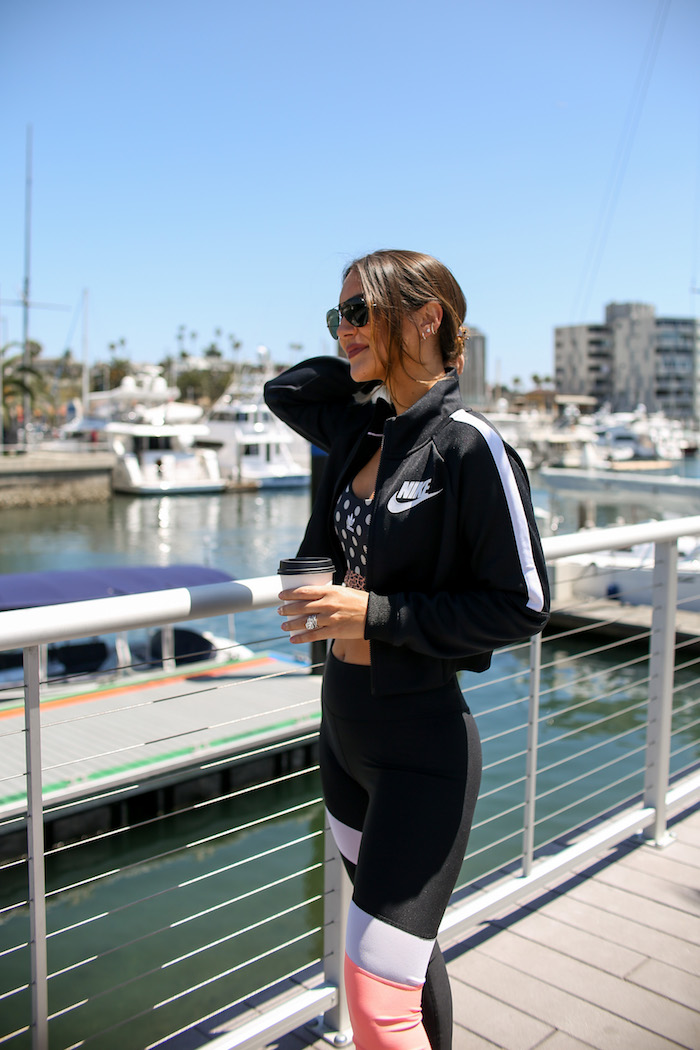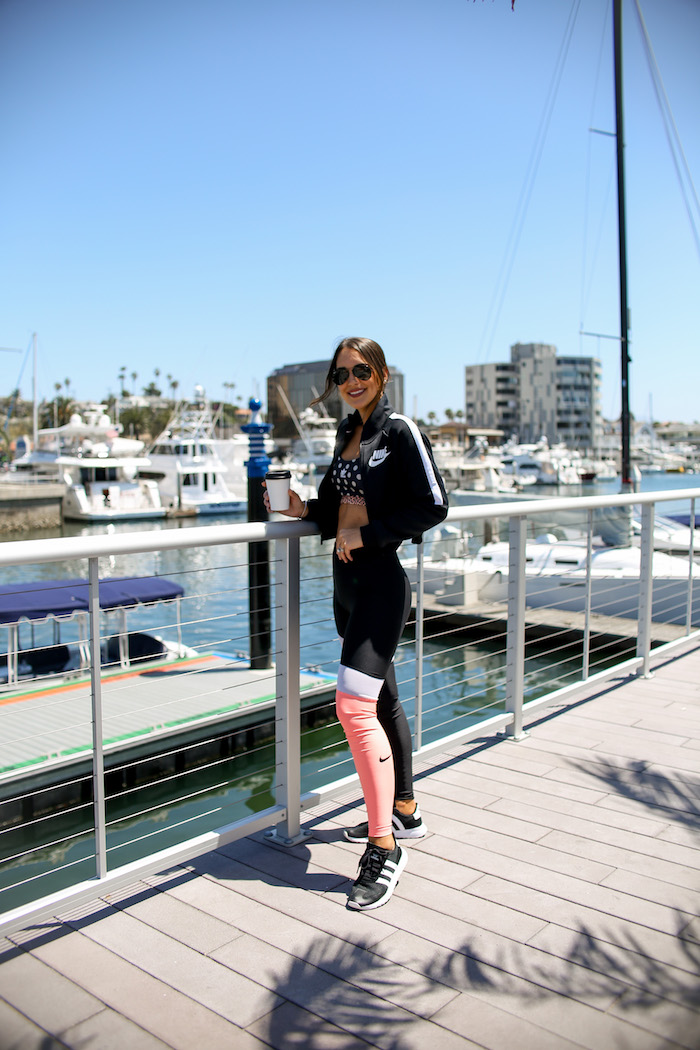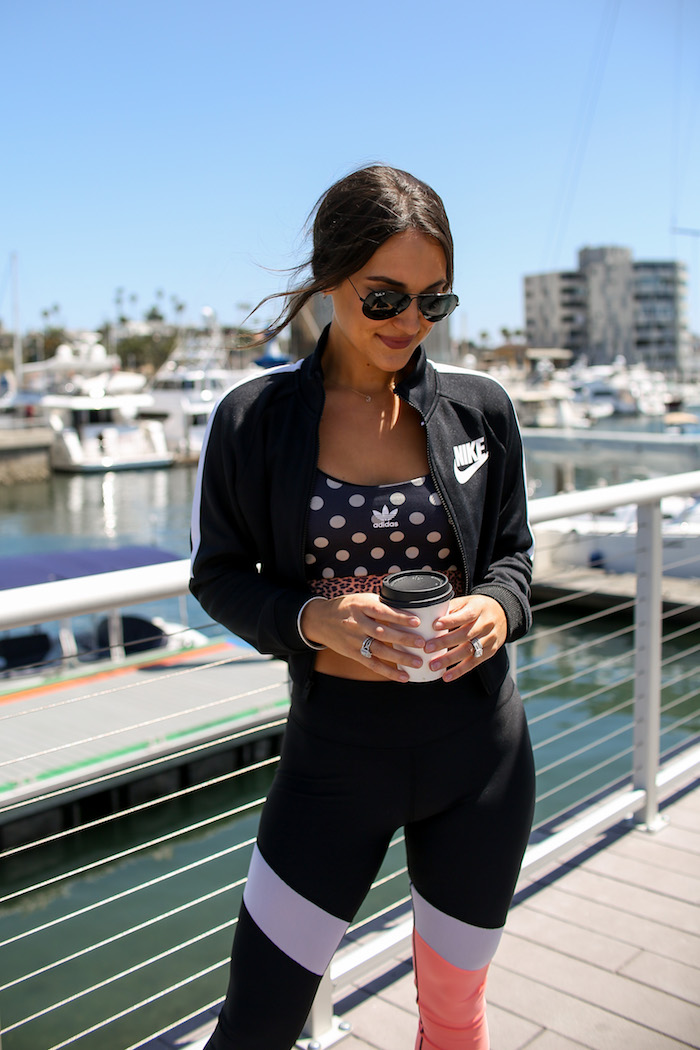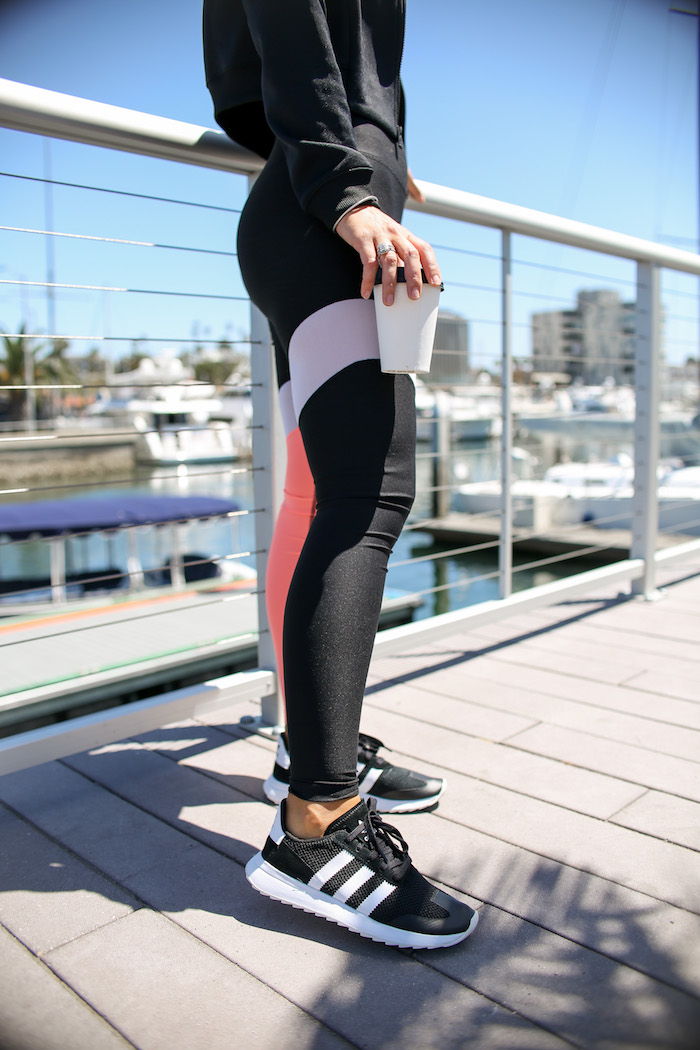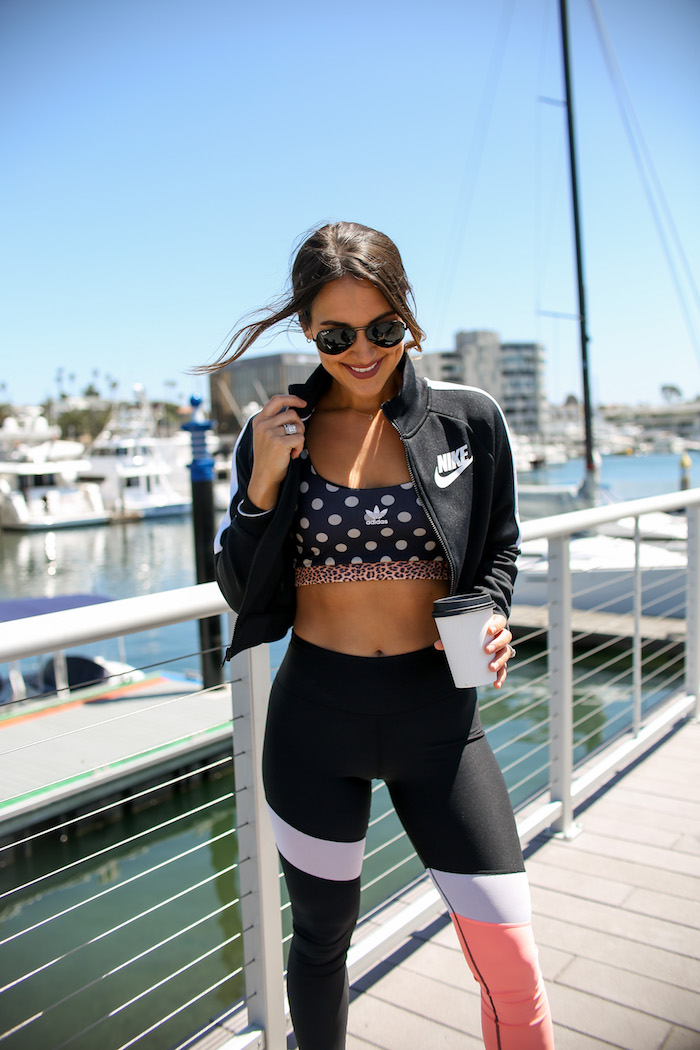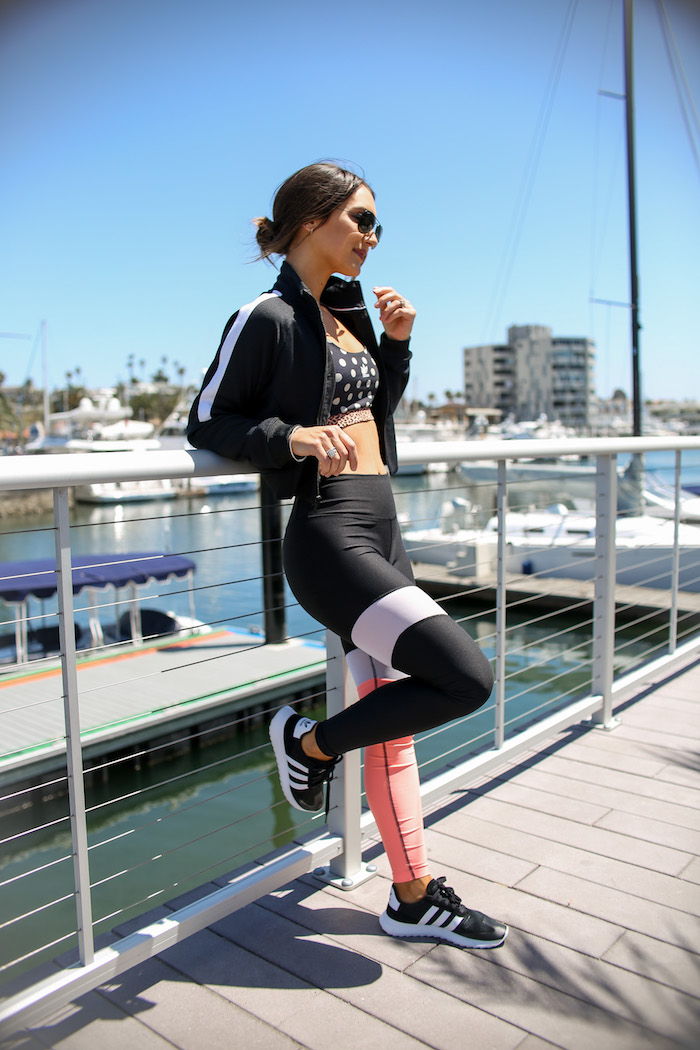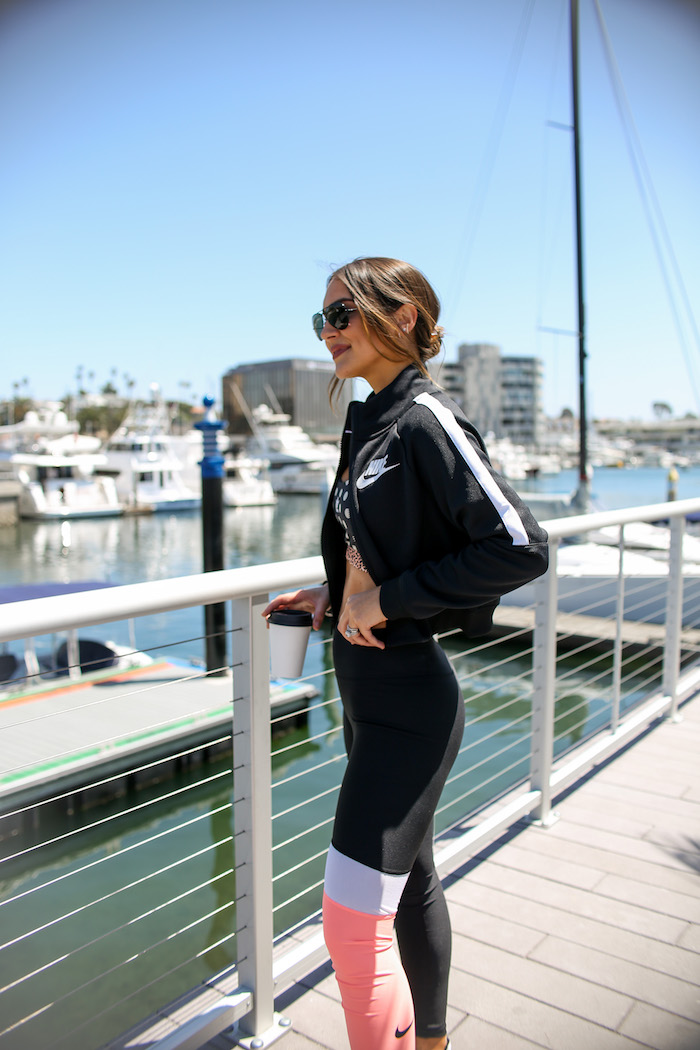 leggings | sports bra (the back is palm print!), also love this one | sneakers, also love these | jacket, loving this one and this one
I'd love to hear some of your favorite exercises – whether it be at-home or classes!  Also, tell me what kind of fitness wear you keep going back to.  For me, highwaisted leggings are everything. I wear them with a sports bra and jacket or sweatshirt to my pilates class, ditching the jacket once I'm on the machine and warmed up.
Have you ever shopped from Six:02? Thanks so much for reading and sharing! XO –
brought to you by SIX:02