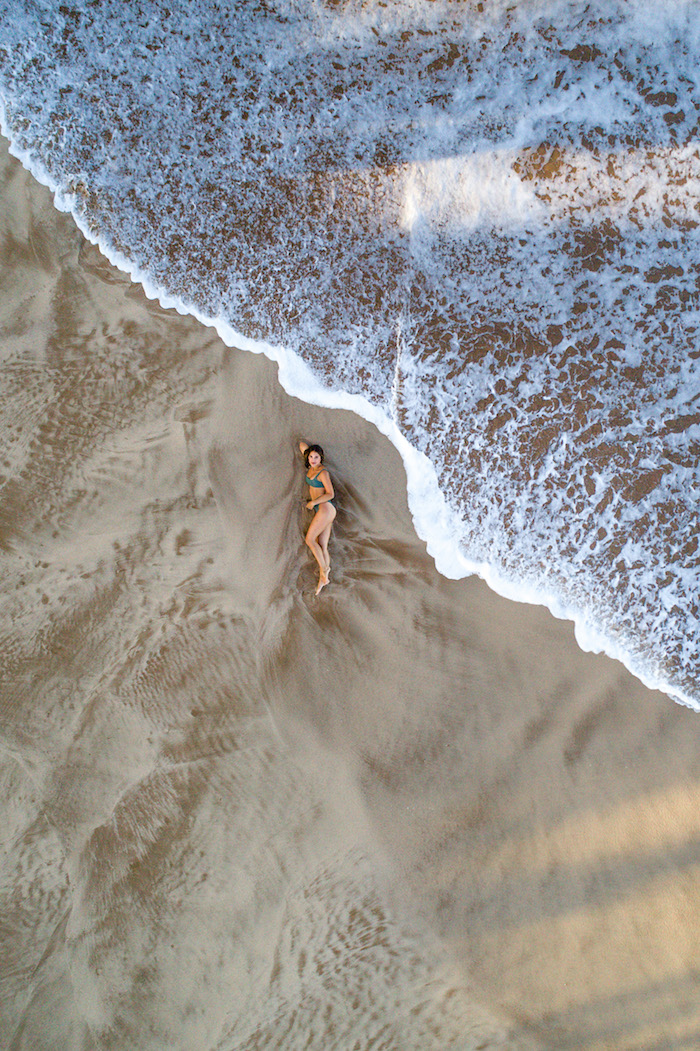 While I was in Hawaii, I really tried to unplug from the Internet as much as I could. I still enjoyed taking photos, and would try to check in from time to time, but I really wanted to take a step back and recharge, read books and enjoy some alone time with Christian.
I would peruse my email every other day or so to make sure I wasn't missing anything urgent, and I caught an email from the talented Maui-based photographer couple behind Love + Water (Instagram here).  At first I thought, I hate to drag Christian around for photos when I promised him I would be his "vacation wife" and not his Internet-addicted wife.
BUT when Shawn and Adam said they liked to shoot at Wailea Beach (travel guide just shared for this area here), literally less than a mile from our hotel, at sunrise, I thought… this could be interesting! We had yet to visit the beach for sunrise, so Christian was so kindly up for the opportunity. If anything, it would definitely make the most of our last day in Maui. We were on California time, so we were naturally waking up at 6AM anyway, and we literally flew out six or so hours after we shot these photos!
We snapped some photos in about an hour.  The amount of sand I had in my ears, hair, swimsuit, etc., might be for another day. I was still finding sand in my ear days later! But you know a #blogger, will get sand in every orifis of my body for a great photo. Guilty!
When they sent over these drone photos – WOW. I was speechless. Such a majestic view of God's creation, showing how small our bodies are compared to the grand scope of the ocean. I am so moved by these images they captured, and now I am so thankful our paths serendipitously crossed!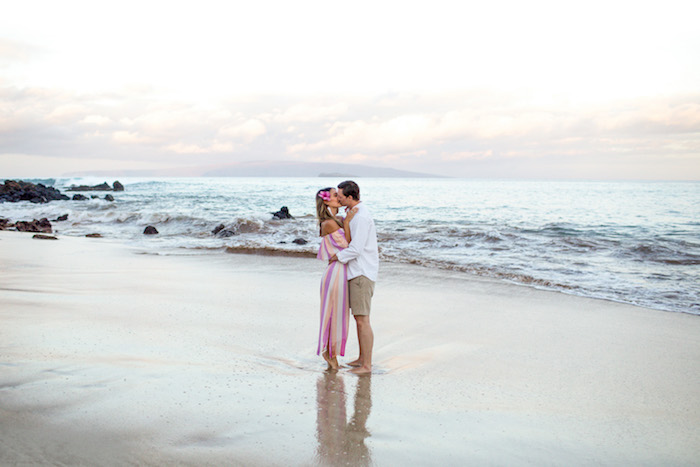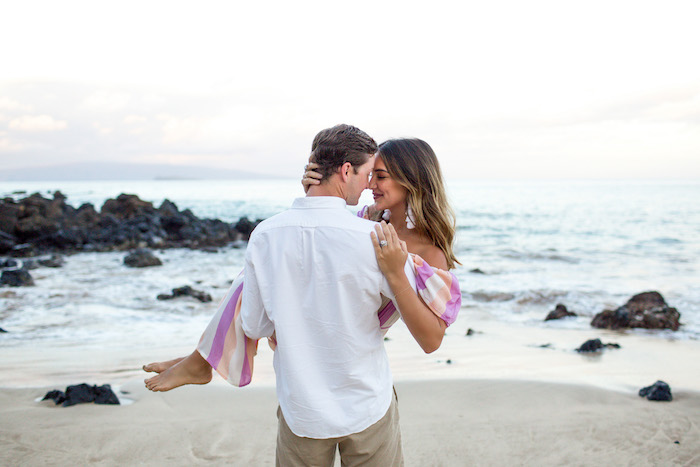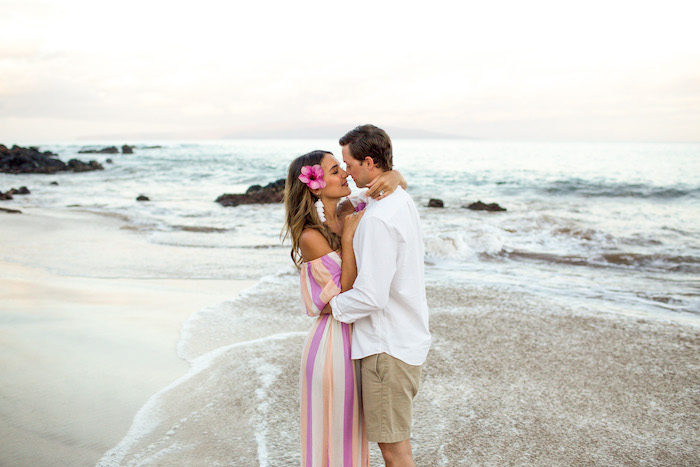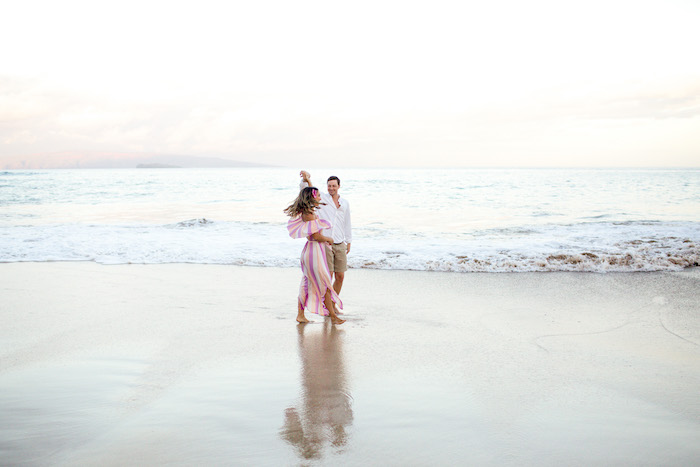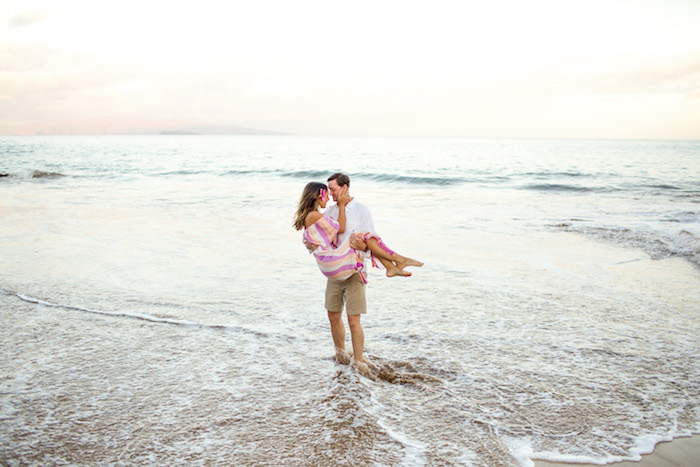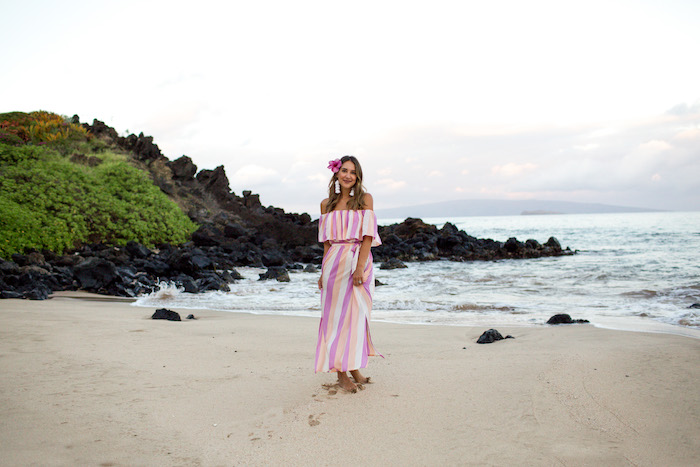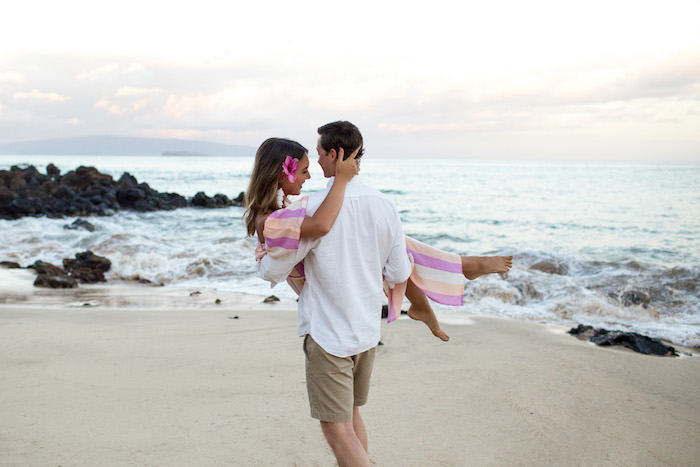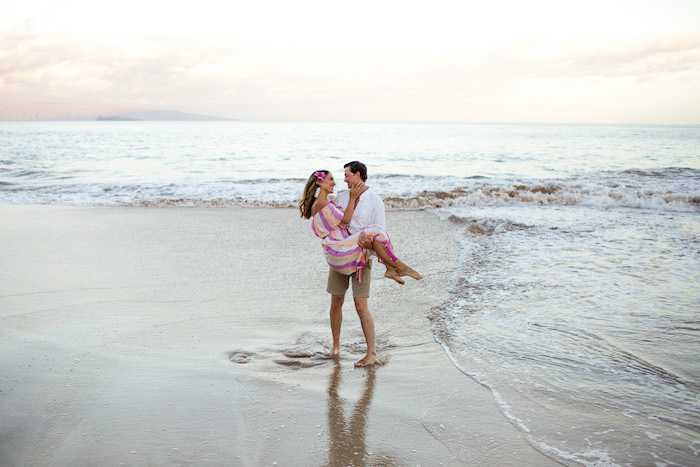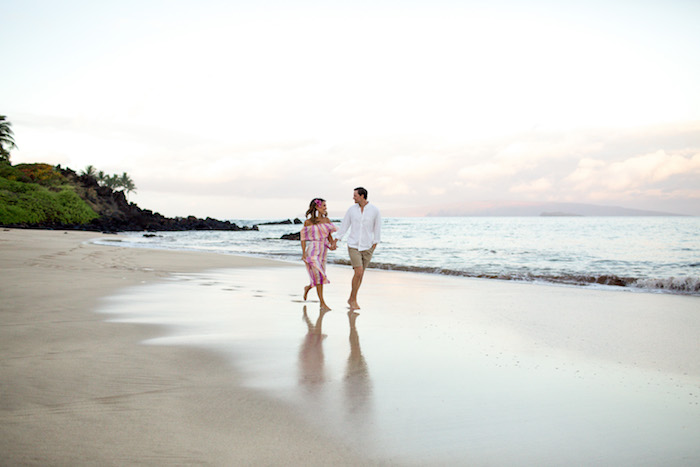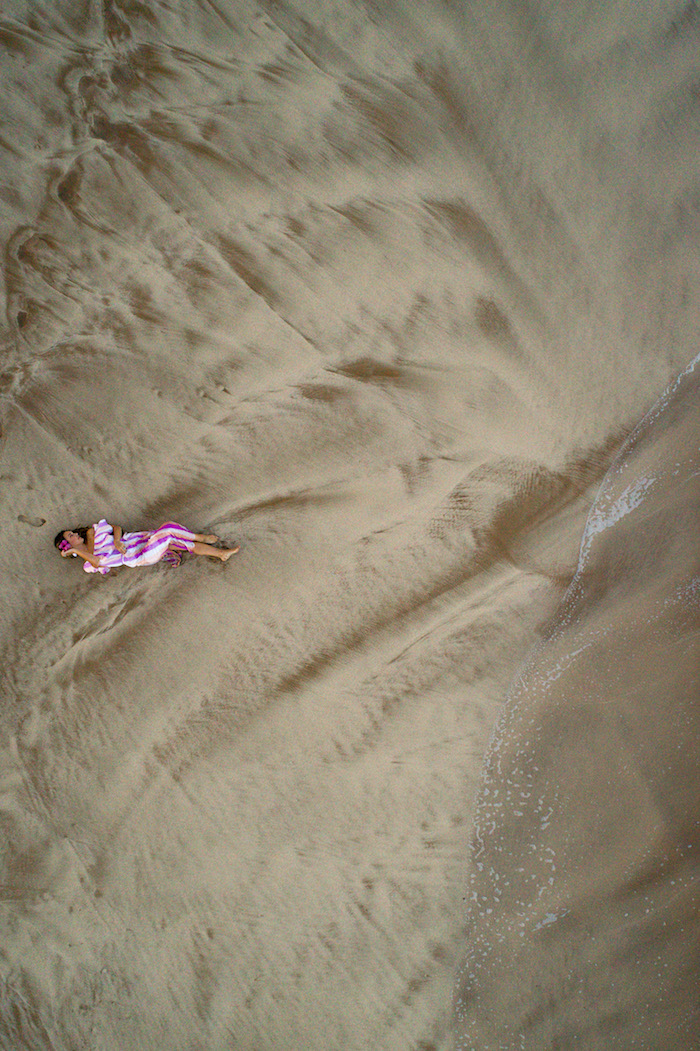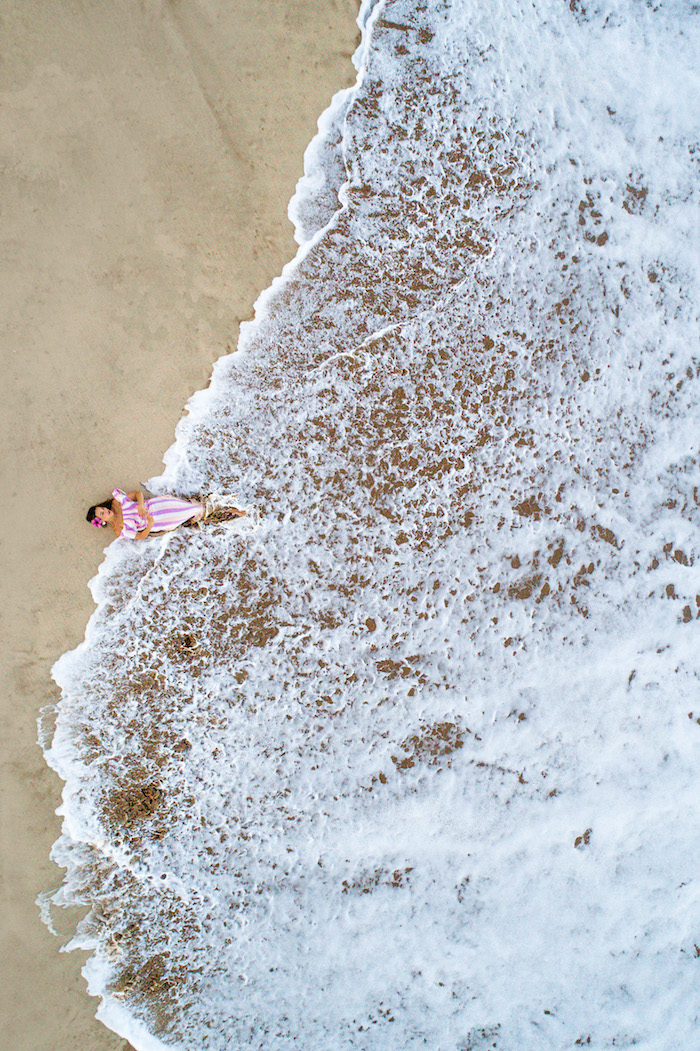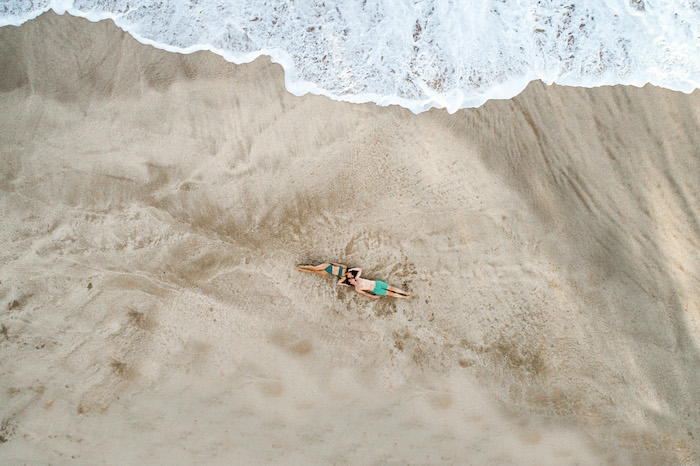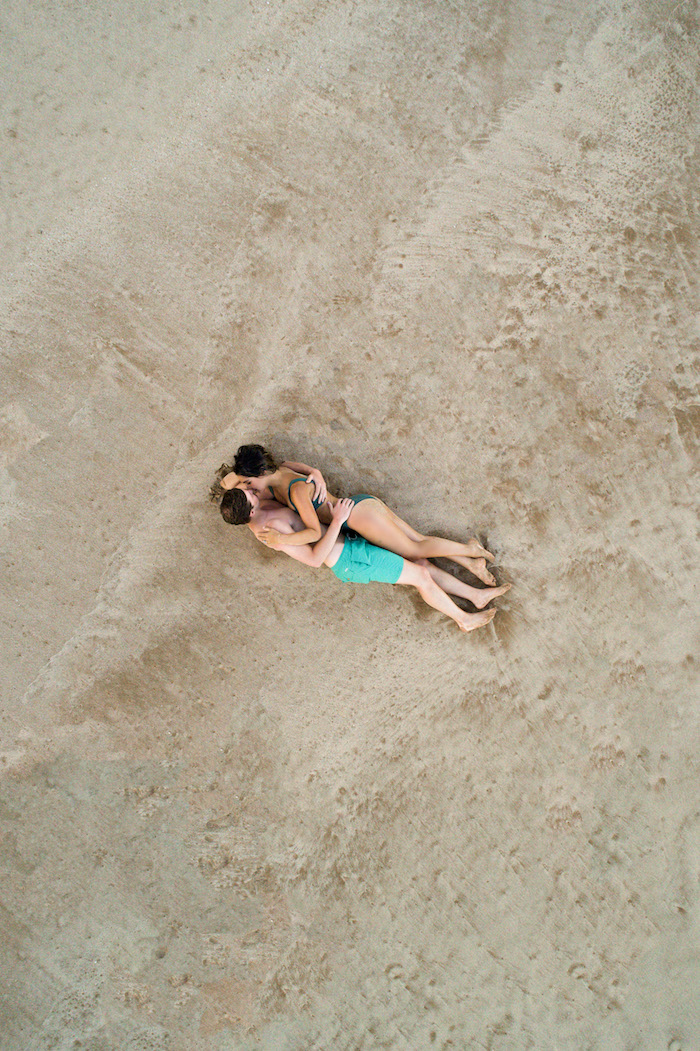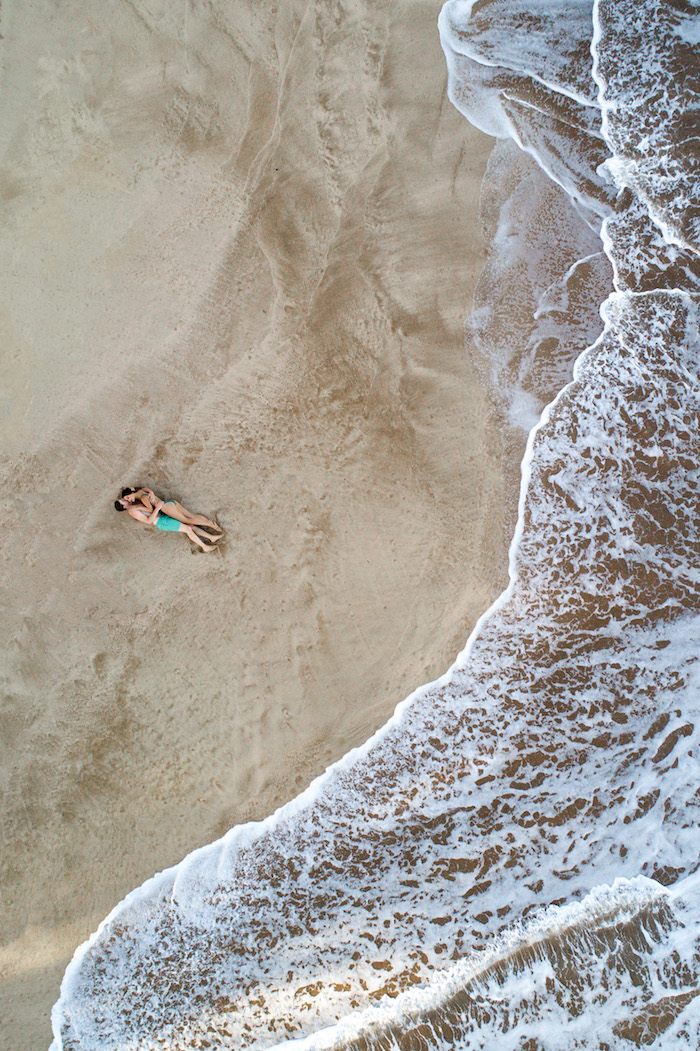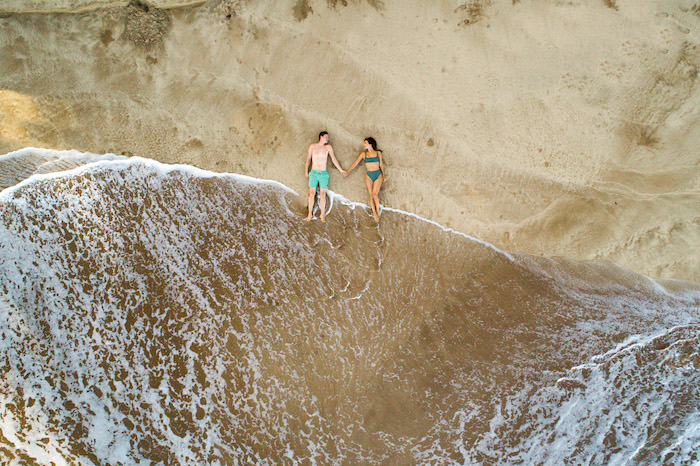 photos by Love + Water
See my travel guides for Maui from this trip here and here!
similar striped dress, also love this one and this one | similar white tassel earrings | green bikini top, bottoms – both 40% off!
If you are visiting Maui, Love + Water are not only so talented and kind, but also create the kind of scene that not just any photographer can capture.
We have taken a lot of photos together in the past few years, all of which are special in their own way (you can check them out here), but these represent so much to me.  These photos symbolize the celebration of Christian's residency graduation. They capture a time in our lives before we moved to a new city for a new adventure. And they capture the memory of our week in Maui, and the drone photos are the kind of images I would literally blow up and frame in my house.
Christian's dad has a drone and now I'm like… can we borrow that bad boy? Thanks so much for reading! I'd love to hear if you've ever shot photos with a drone and what you thought! XO –