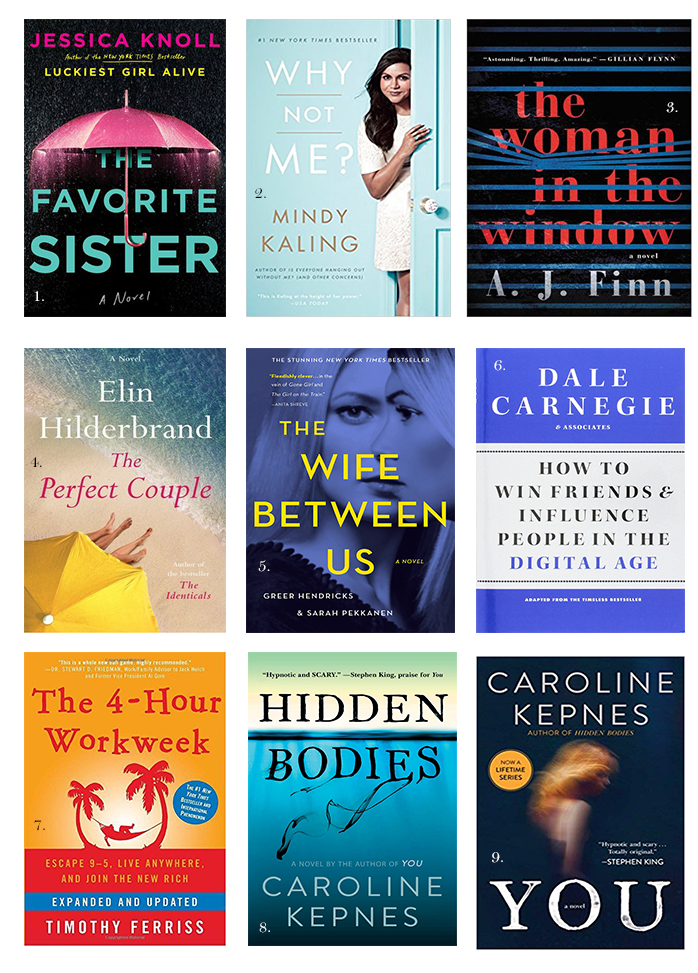 1 | 2 | 3 | 4 | 5 | 6 | 7 | 8 | 9
It's been a while since I shared some books that are on my reading list (I shared this post two years ago), and since there is still one month left of summer I wanted to put it out there! I keep a note on my phone of books that are recommended to me, suggestions from others in the digital industry as well as books you guys have told me are really good! From business to steamy beach reads and LOL-worthy, the gang's all here.
I borrowed Luckiest Girl Alive from a friend, and it was SO good.  This book the author is definitely top of list!
I read this book of Mindy's years ago, before I even got addicted to The Mindy Project (it's hilarious if you've never watched – available on Hulu!). I knew I had to read her  next book and was so excited to get a copy for my birthday!
Several people I respect have shared that they read this book and this book.  Judging by the reviews… yeah, they seem pretty incredible.
Have you read anything this summer that you loved? I'd love to hear! Thanks so much for reading and sharing – XO –