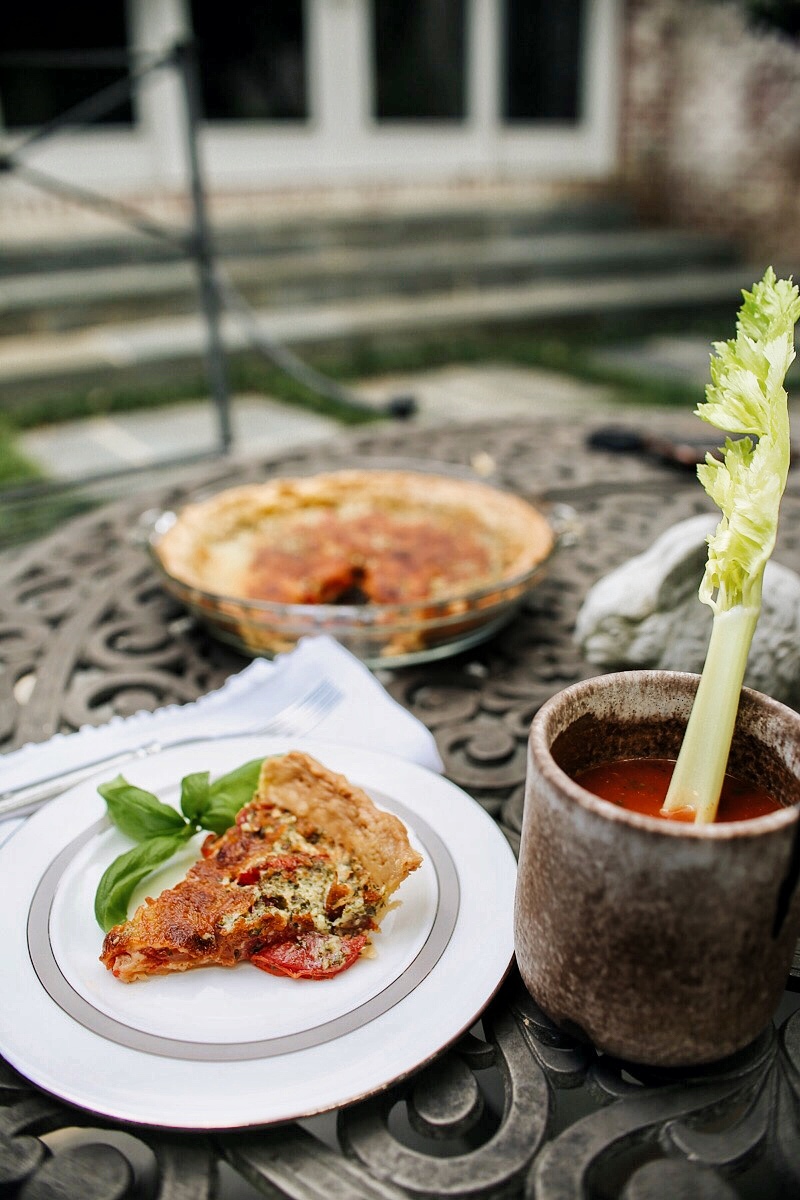 When I was home for a week before our move-in, my mom made a tomato pie that was truly mouth-watering.  I knew when she was cooking it because the entire house was fragrant, even the upstairs!
Thankfully she was willing to share the recipe with CBL girls, and if you guys like tomatoes or Southern dishes – you're going to love this one.  It's as classic as cheese straws or pimento cheese.
INGREDIENTS:
1 pre-made pie crust
1 1/2 cup mozzarella cheese
5 roma tomatoes or 4 medium sized tomatoes
1 cup loosely packed basil leaves
4 cloves garlic, minced
1 /2 cup mayonnaise
1/4 cup parmesan cheese
1/8 teaspoon white pepper
DIRECTIONS:
Cut tomatoes into wedges and then into flat triangles. If using cherry or grape tomatoes, just slice them into circles. Drain them on paper towels for at least an hour.
Let one crust come to room temperature for 10 to 20 minutes. Unroll, remove parchment paper and place in deep dish pie pan.  Any excess crust you may fold under at the edge of the pan. Prick holes in the bottom and sides of crust thoroughly with a fork. Bake the crust alone at 400° for 9 to 11 minutes or until lightly browned.
Sprinkle 1/2 cup mozzarella cheese on hot crust and let crust cool.  Arrange tomatoes on top of cooled pie crust.
Toss basil and garlic in a food processor until coarsely chopped.  Sprinkle the basil garlic mixture over the tomatoes.
Mix the rest of the mozzarella cheese, parmesan cheese, mayonnaise and pepper – put on the top.
Bake the pie at 375° for 35 to 45 minutes.
If you try this recipe, please let me know what you think!  You can find all my favorite recipe in the food & drink category of CBL.  Thanks so much for reading and bon appétit! XO –
PS – mom's Bloody Mary recipe can be found here.