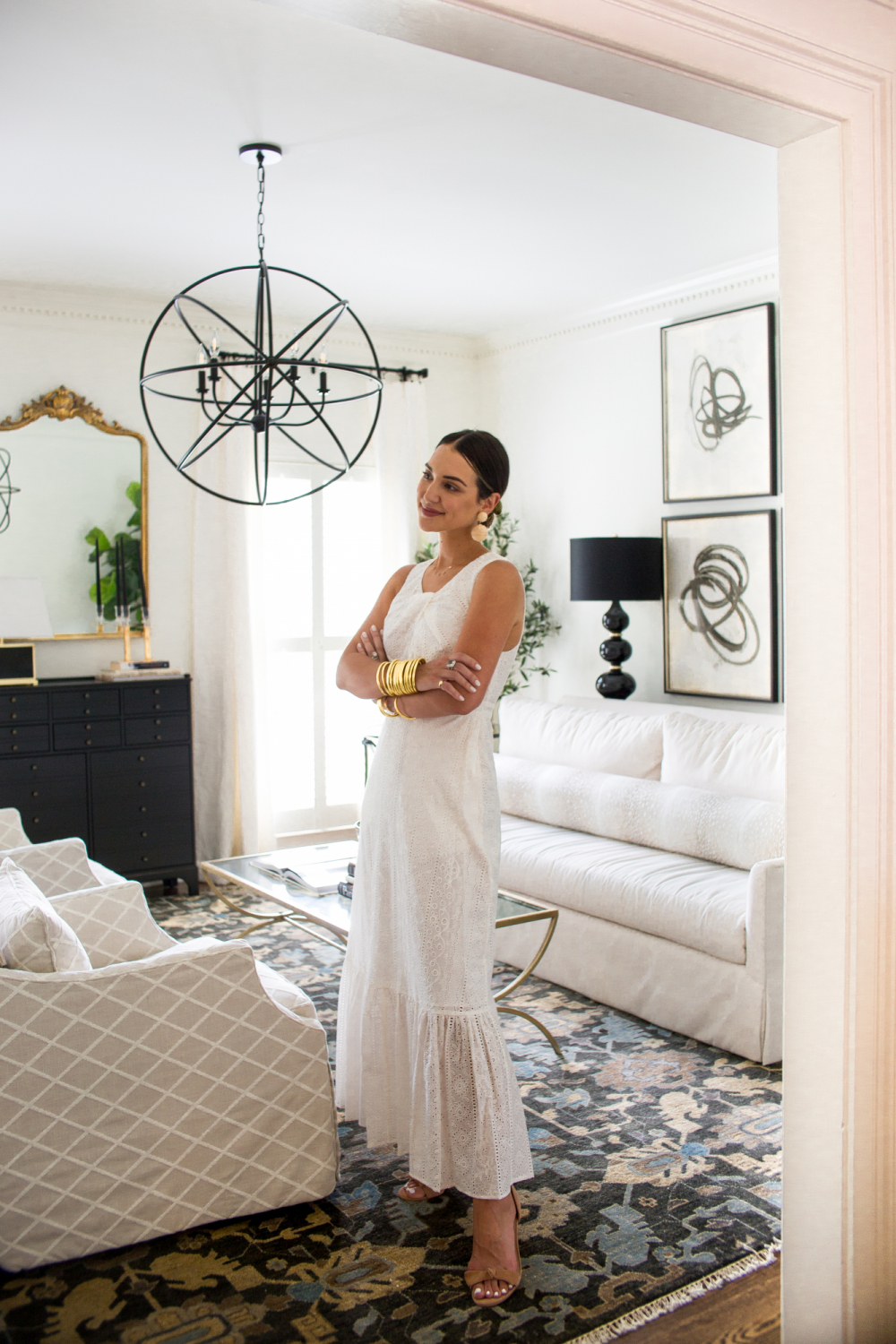 When I saw this dress online, I knew it was one of those classic summer styles that would always be chic. And as every girl loves to say… it has pockets!
I love dresses that hit at this lower calf/ankle length because they're so easy to wear with both flats and heels.  When I recently discovered it's currently 75% off, I wanted to make sure to share the goods.  It's on sale both here and here, and I linked some classic white eyelet dresses I'm also loving below.
I'm also loving these earrings under $50 that will go with every summer outfit.  A natural, lightweight raffia earring is such a staple in my closet.  I also have and love these – seriously, they go with everything.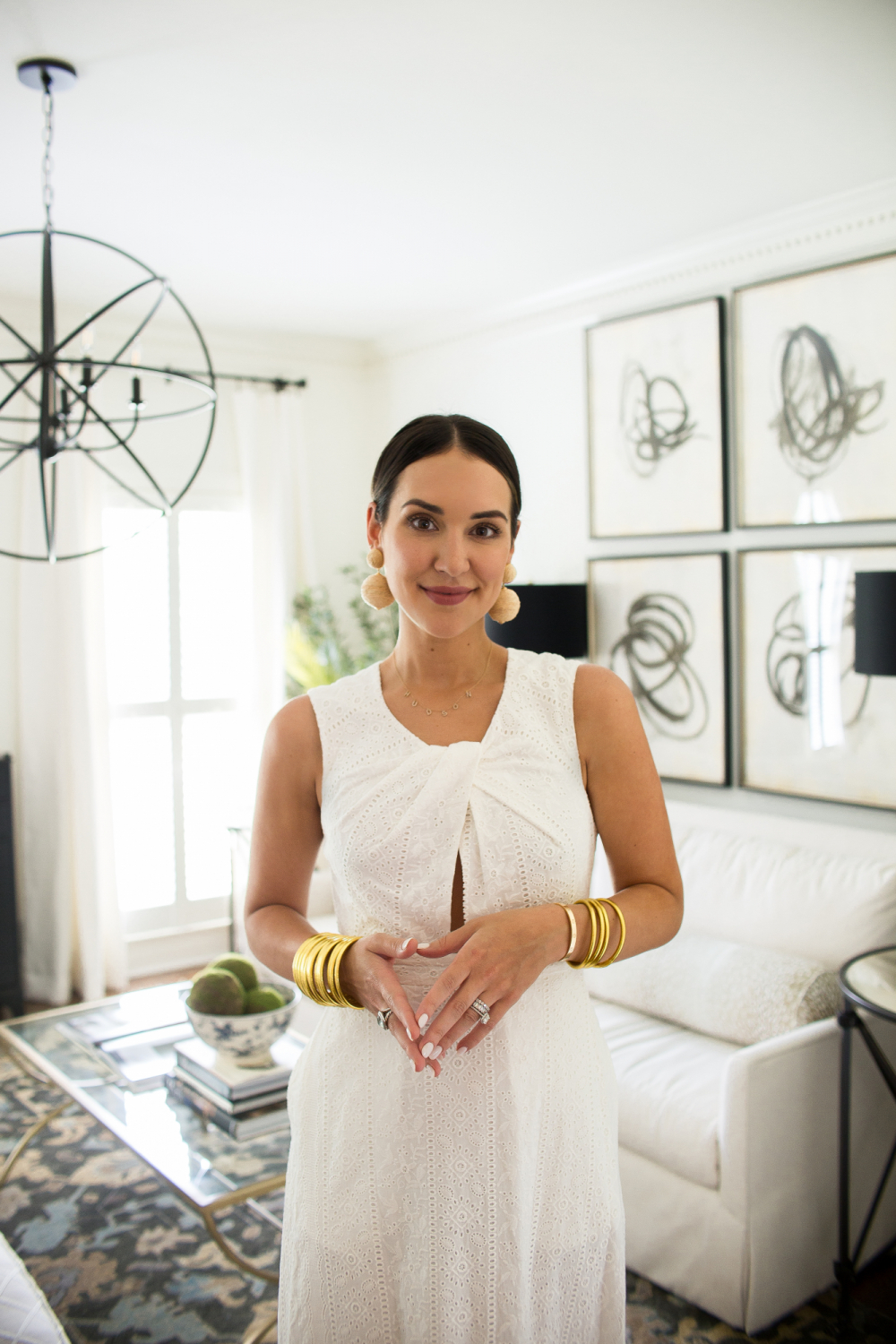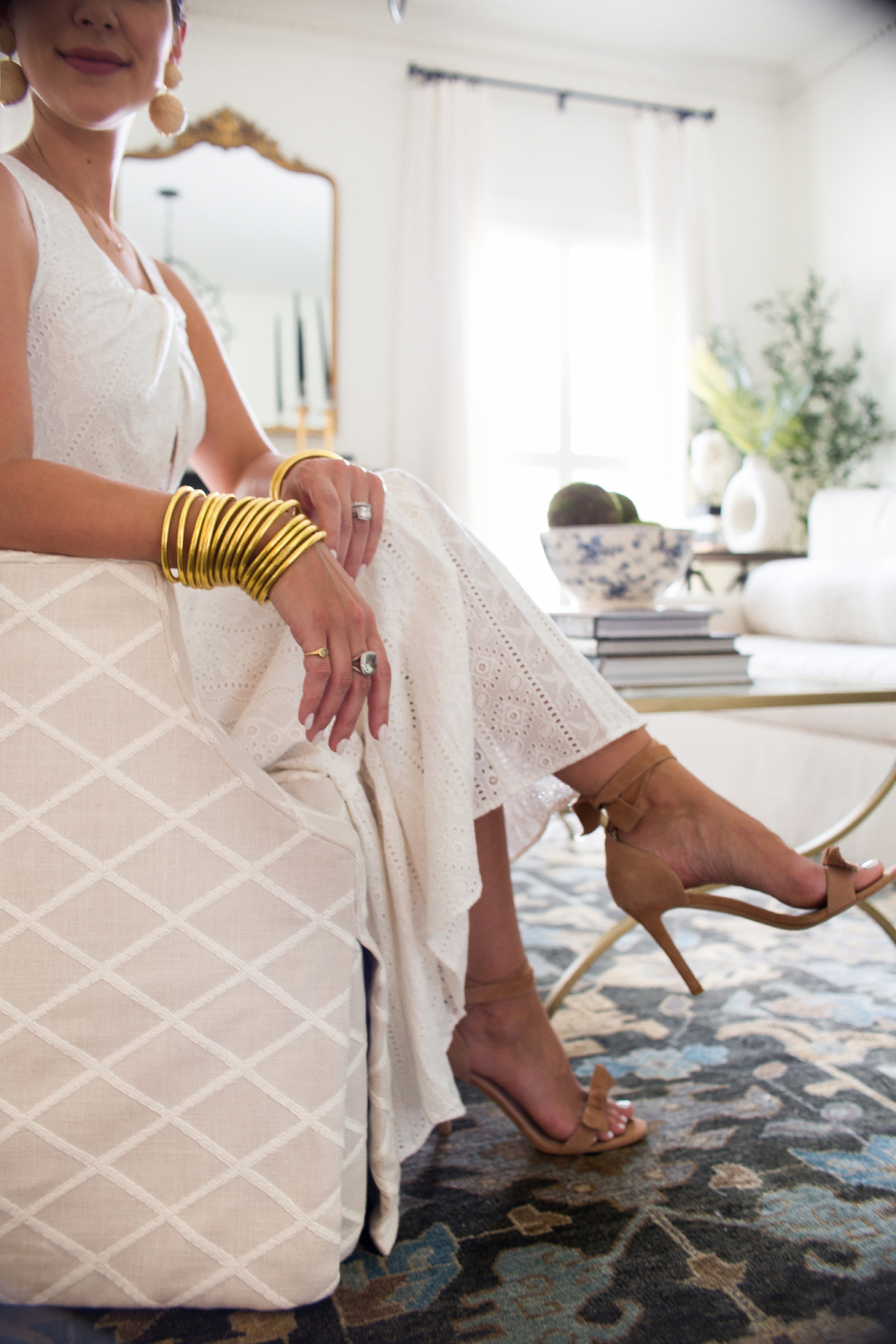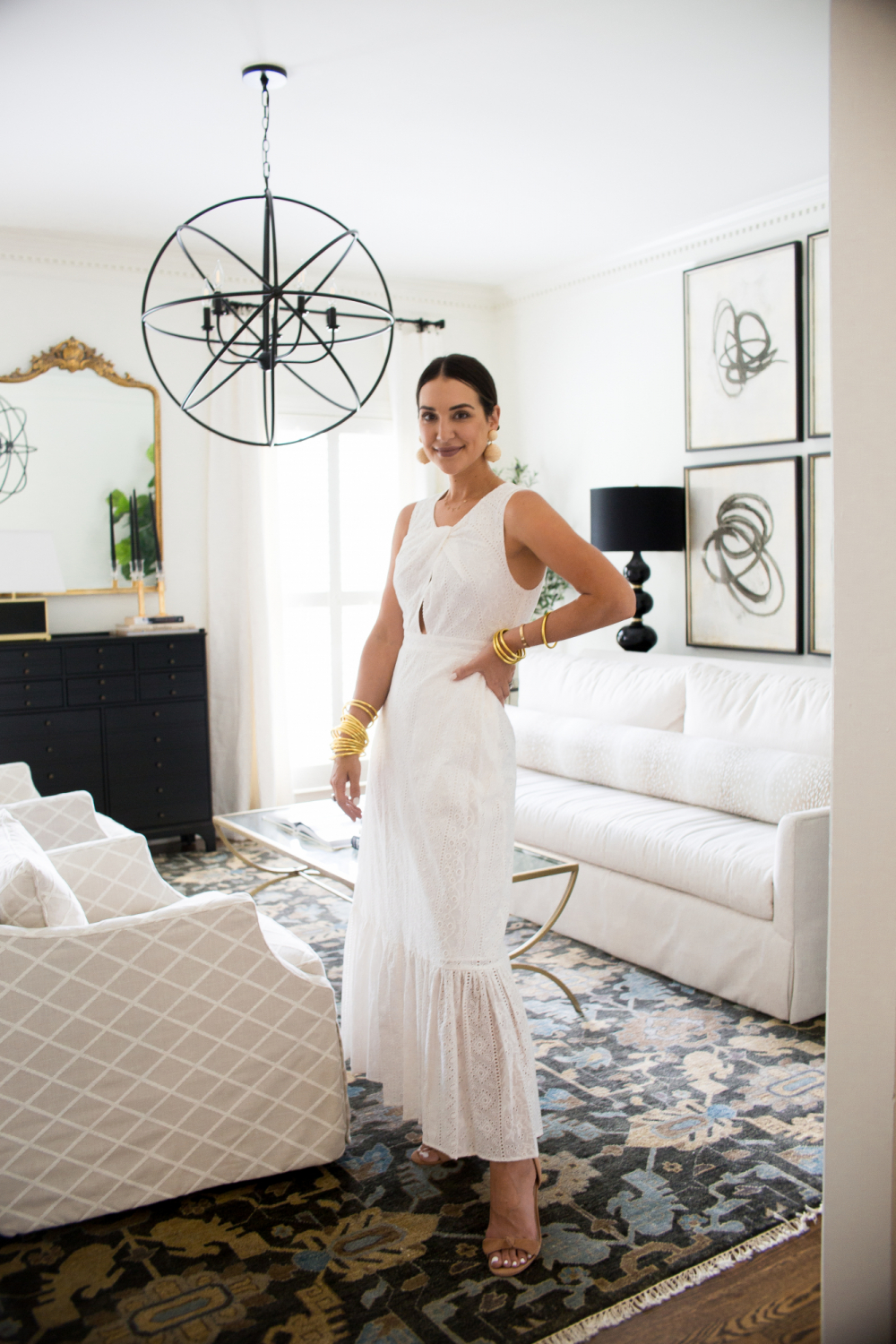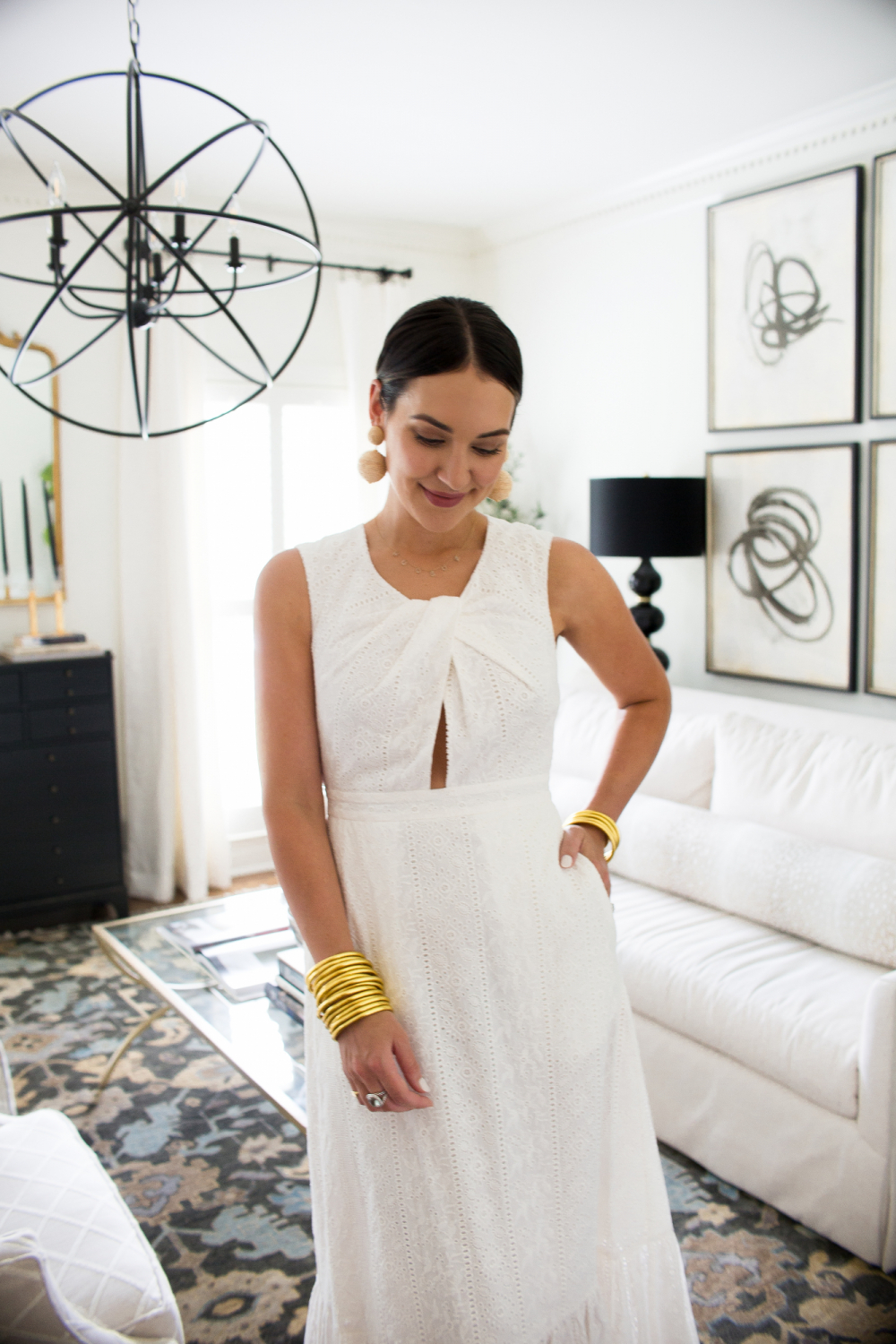 dress, also available here – both on sale! (if you're in between sizes I would recommend sizing up) | bangles (I'm wearing two sets) | earrings | similar heels here and love these | pinky ring | necklace | room details here
Are you venturing into spring dresses are still hanging in yoga pants?  Truly, no judgement either way.  Personally, I've been "getting dressed" at least 3-4 days a week (on my designated "work days," we're still on the COVID-19 childcare limbo schedule) and I do find myself to be more productive when doing so.  But hey – whatever works for you.  I think my word for 2020 has most definitely become grace.
Thank you so much for reading.  I'm sharing a really easy summer dip this week I know y'all are going to love! XO –