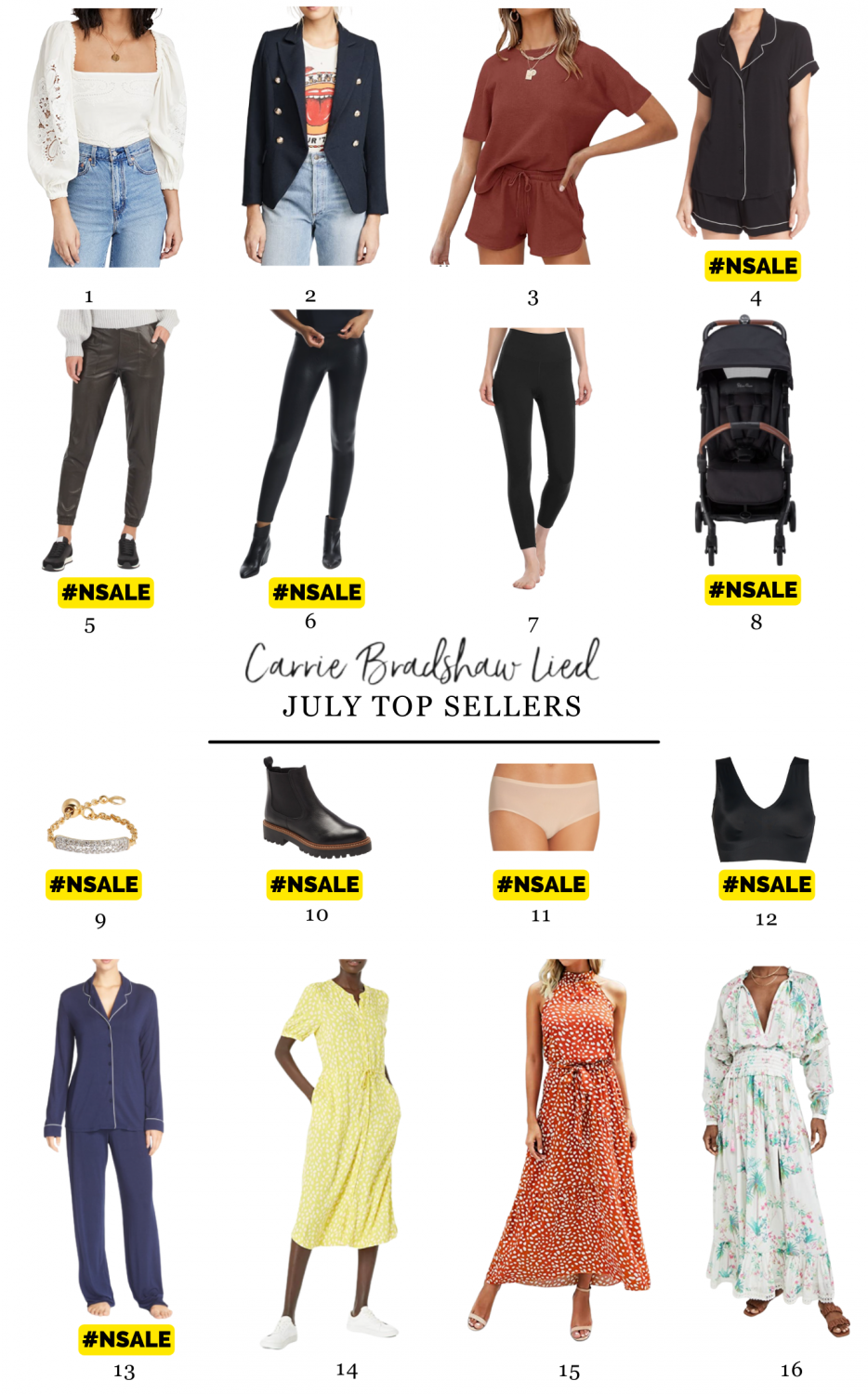 1 | 2 | 3 | 4 | 5 | 6 | 7 | 8 | 9 | 10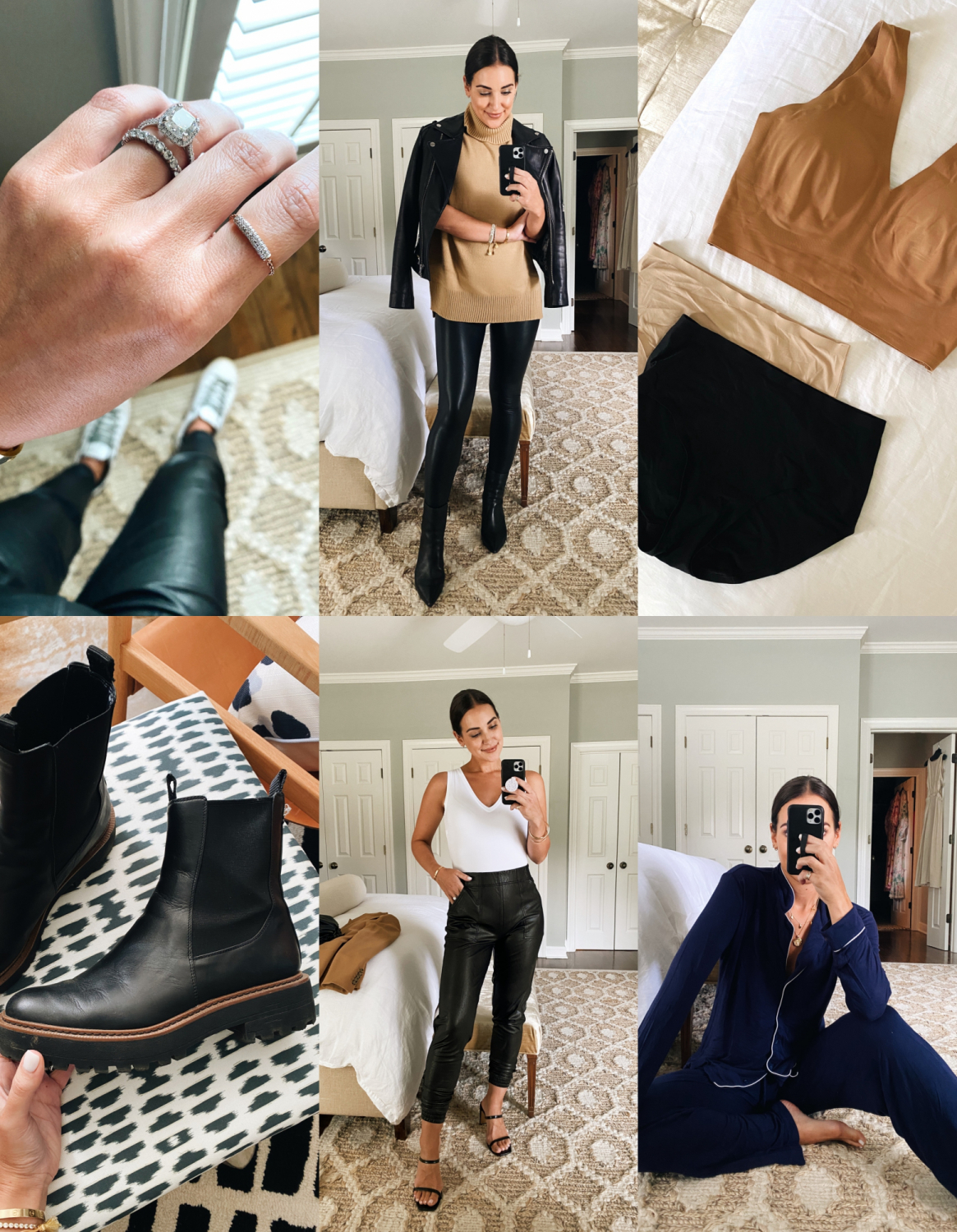 #NSALE TOP SELLERS (full posts here, here and here) – sale ends 8/9!
Monica Vinader Adjustable Diamond Ring | I love this ring because the back of it adjusts so it can be worn on any finger.  Brilliant!
Commando Faux Leather Leggings | These are so elongating and comfortable.  They give this vertical shine that certainly makes your legs look longer.  Runs snug but I would still recommend ordering your usual size.
Seamless Hipster Underwear | I am floored that you guys have been loving this underwear as much as I do.  They are included in this sale every year, and I always buy multiple pairs.  One size fits sizes 2-10 and I literally bought $100 of underwear this year.  Treat yourself to good underwear, #worthit.
V-Neck Bralette | I bought this bra last year and it has this wider back which smoothes out your body so there are no back bulges.  You read that right.  It's a magical, wire-free bra that I couldn't stop wearing.  This year I ordered two of the spaghetti strap version and love them too!  Not as back smoothing as this one, but still great.
Waterproof Combat Boot | These are exact, but they're $60 (a steal!) and pretty dang close.  I LOVED these last year and will definitely be wearing them often this fall and winter.
Spanx Faux Leather Joggers | I've had these joggers for a little less than a year and they are so comfortable and so chic.  They look just as great with sneakers and have front pockets that make them ultra versatile.  Run TTS!
Moonlight Pajamas | I buy a pair every year.  I have the long-sleeves, the shorts version and the nightgown version.  Love them all!  Run on the loose side so order your usual size for a comfy fit.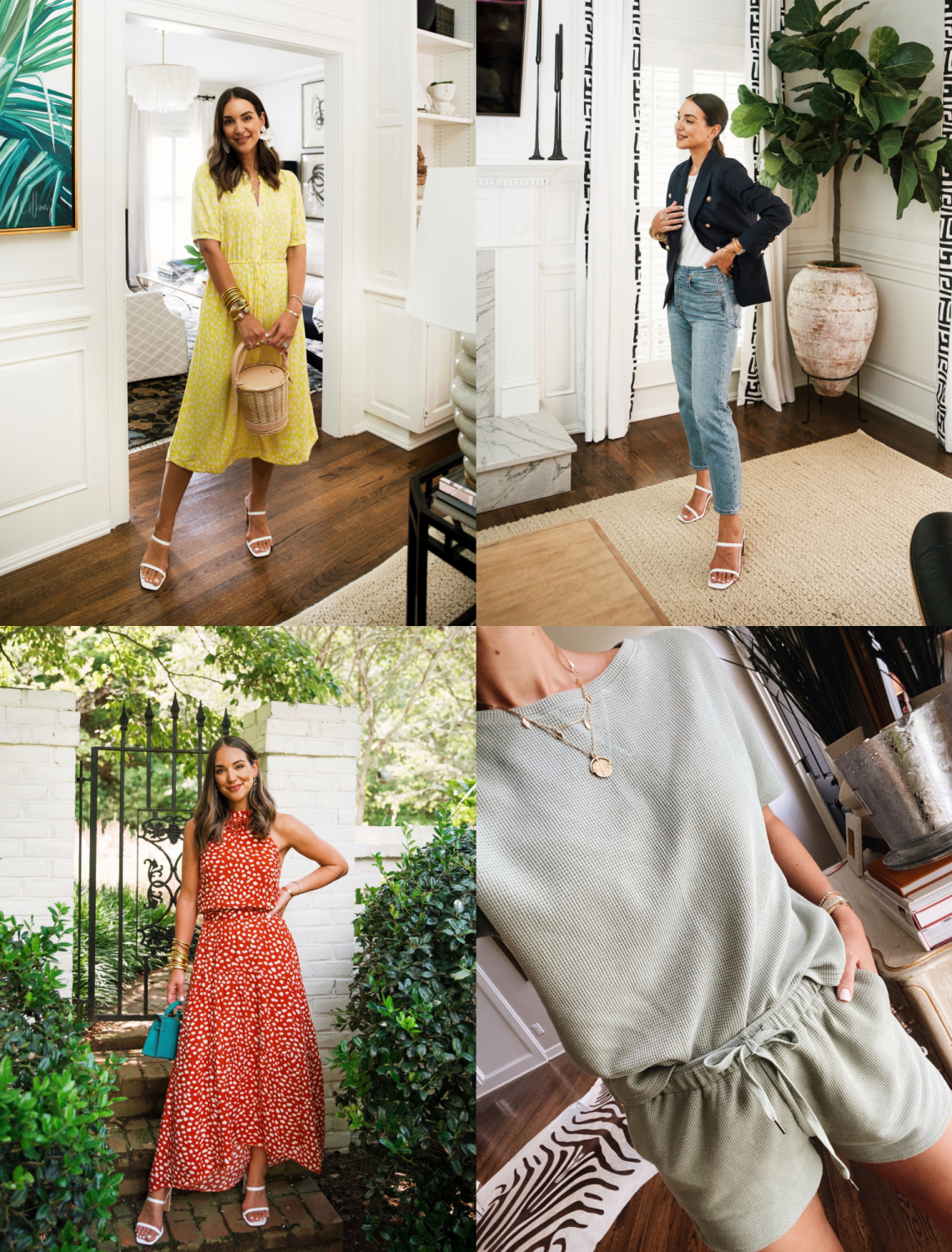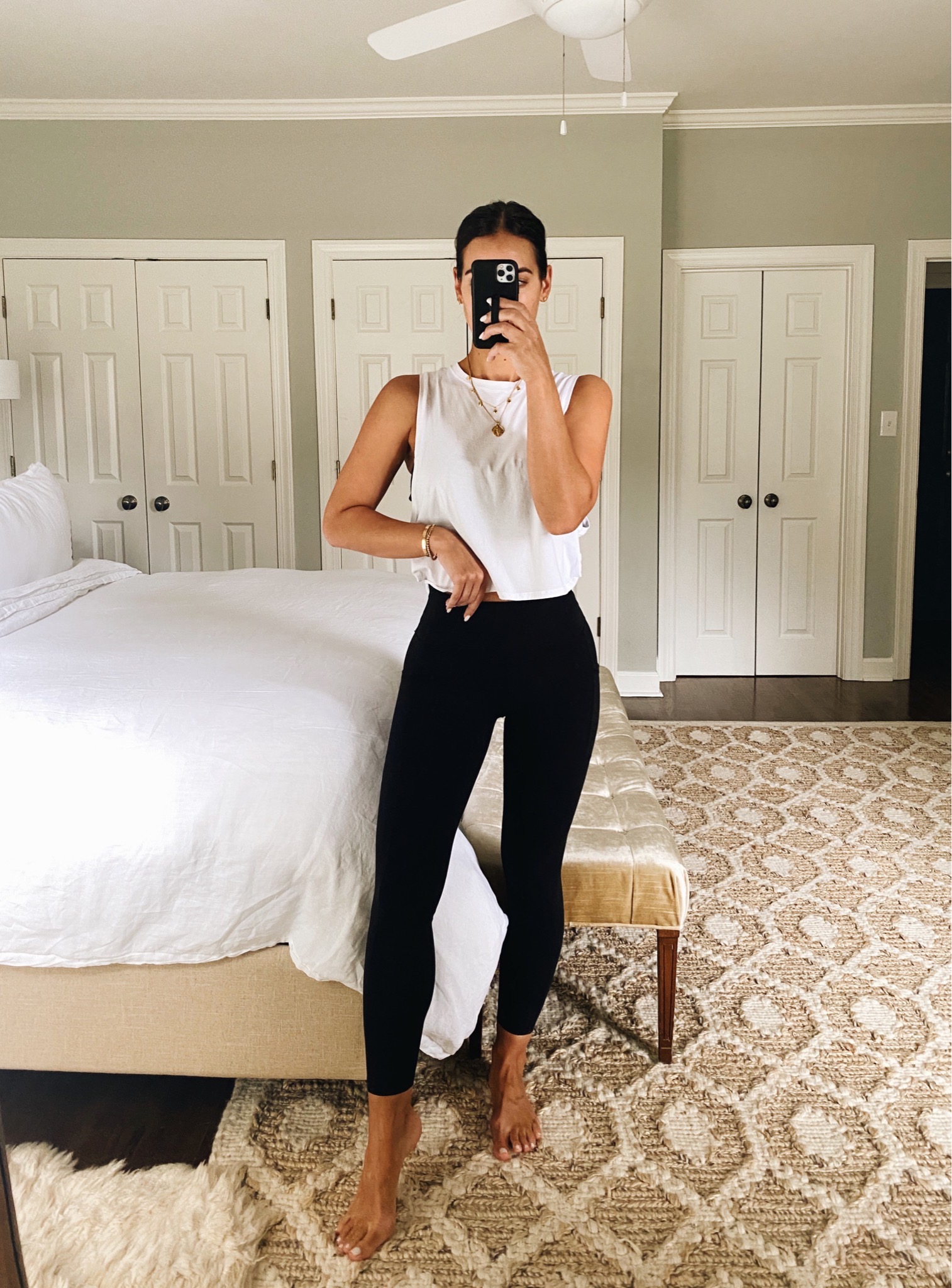 AMAZON TOP SELLERS
Polka Dot Drawstring Midi Dress | I recently shared this dress in a blog post here, but it is SO cute and would be perfect for the office, church, a bridal/baby shower, etc.  It's under $30 and comes in a lot of colors.  Runs on the looser side so you can order your usual size for a looser fit (which is what I did), or size down!
Classic Navy Blazer | I sized up one size and would recommend sizing up.  So classic, never out of style and makes any denim + tee combo look a little extra chic.
Red Polka Dot Halter Dress | Runs TTS and comes with  belt (you can also ditch the belt!).  Assortment of colors and really pretty.
$36 Waffle Knit Set | I sized up one size for a looser fit.  Comes in lots of colors – I have short sleeves and long sleeves!
$25 Yoga Leggings | runs TTS and comes in a ton of colors.  These have thigh pockets which I LOVE for cell phones.  Don't sleep on these, worth every penny!
Honorable Mention | The kids pajamas I wish came in my size.  Hudson literally has 4 pairs.  SO soft and sweet!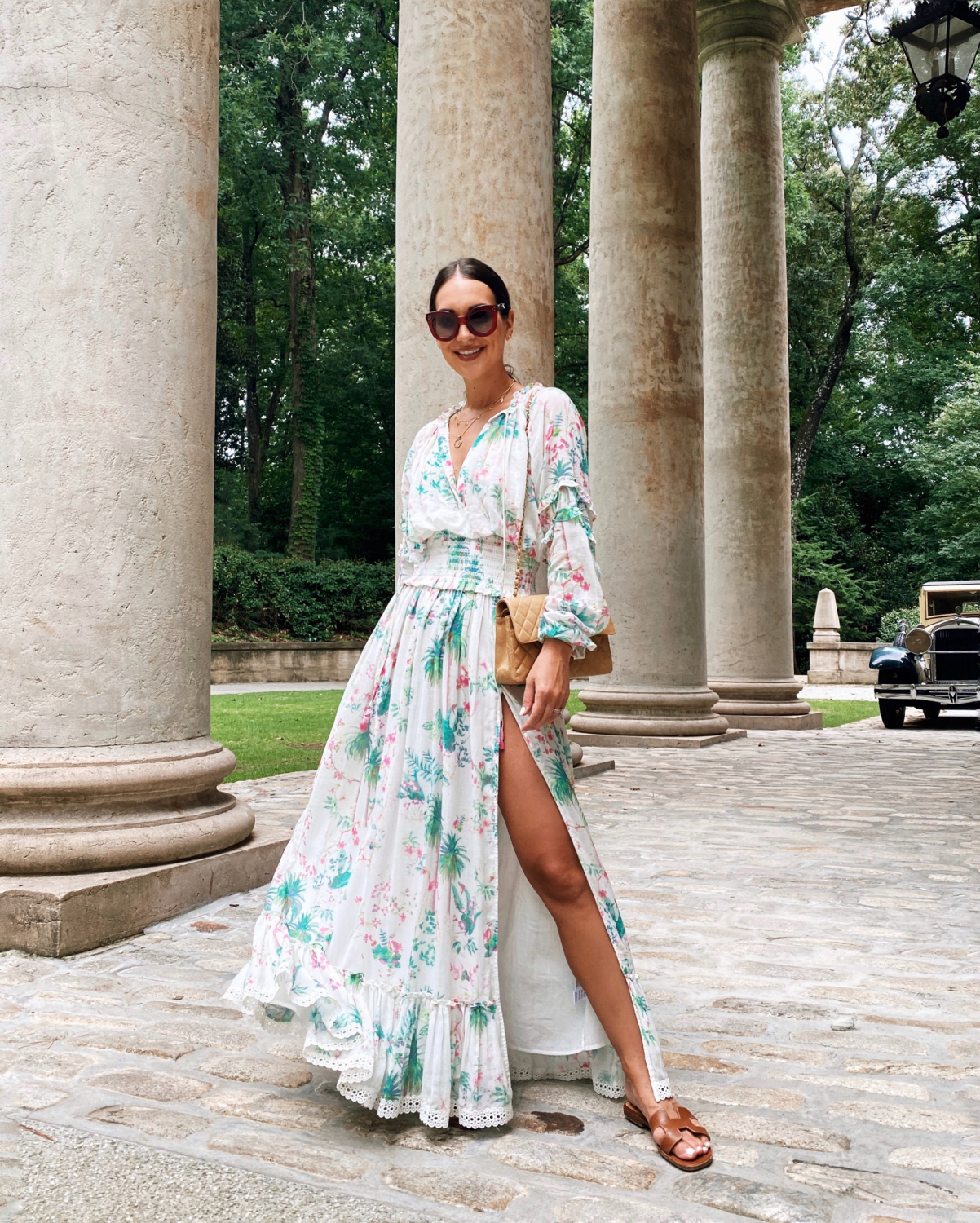 Floral Maxi Dress | Runs TTS, still available in once size and gorgeous in person!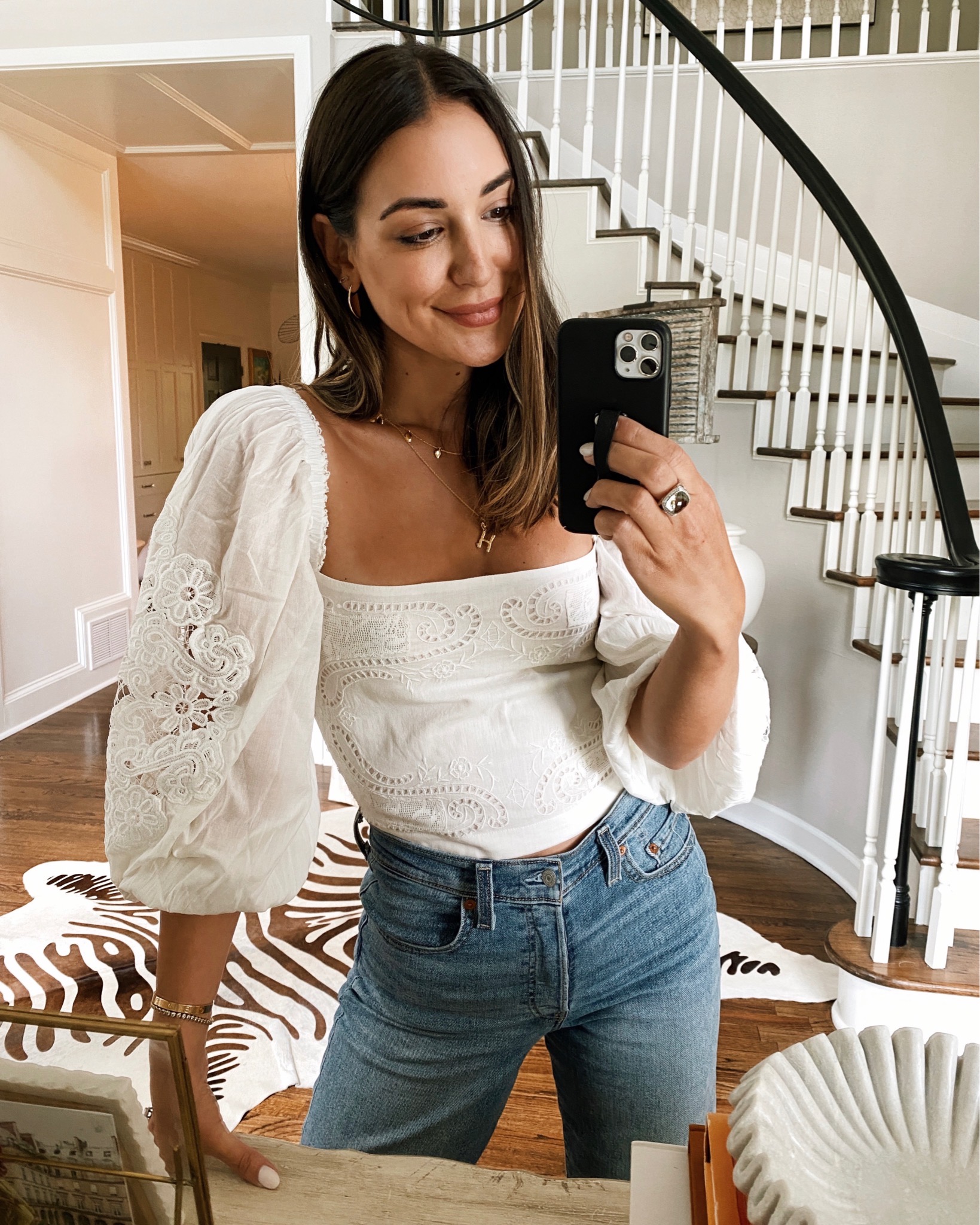 White Lace Top | I sized up once size and would recommend it.  Gorgeous top in person – would definitely buy it again!
Silver Cross Jet Travel Stroller | This stroller is so compact it blows my mind.  I've been so impressed with it so far, and I think if you're on the go a lot, there is no easier stroller to travel with!
That's it for July – making a note now to check back in at the end of August.  I love seeing the pieces you guys are loving!  Thanks so much for reading – XO –