– primary bathroom being functional again, yay! (full remodel reveal here) –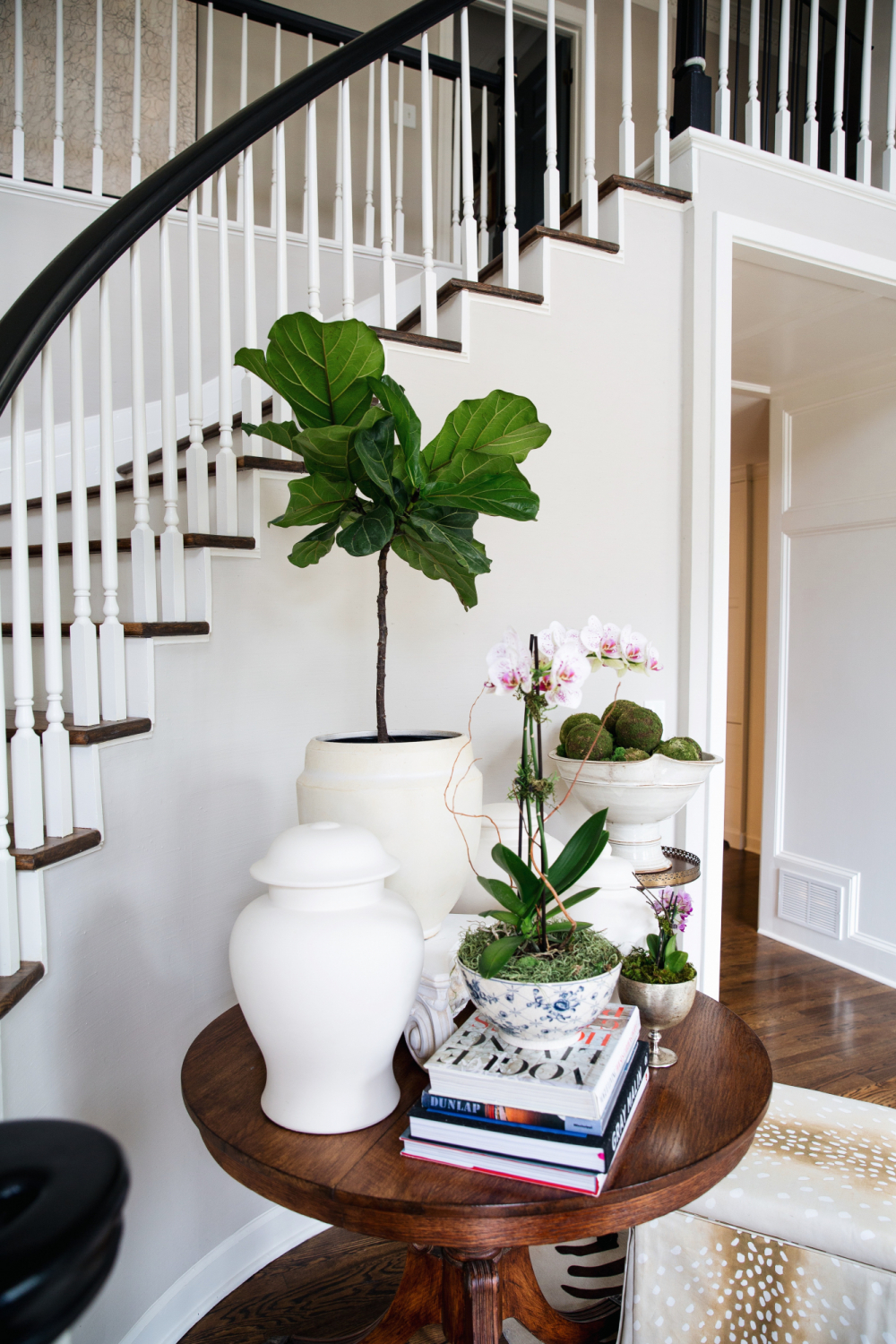 – new fiddle plant I found for $34 –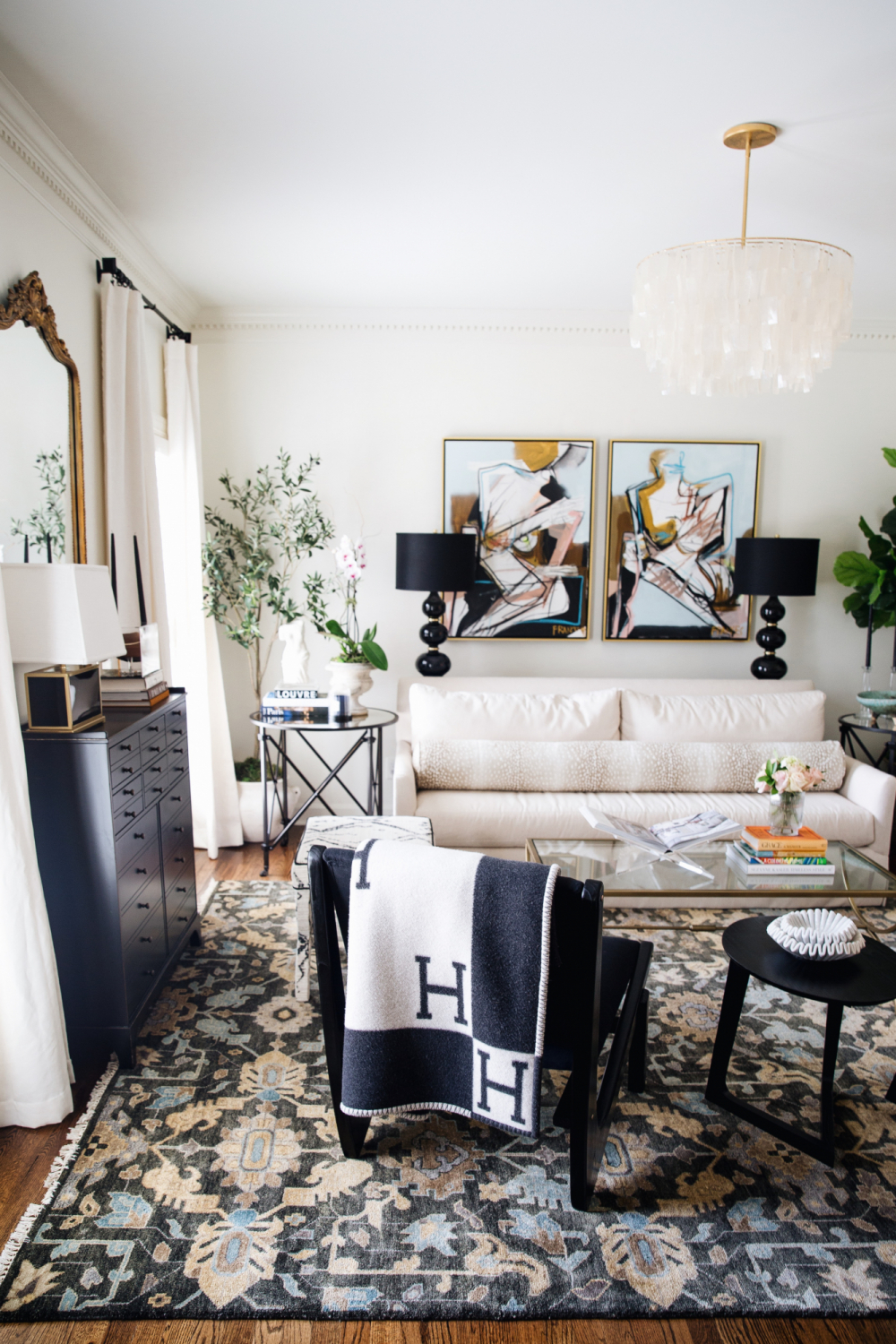 – rearranging the living room (room tour here, art is Frances Moreno) to make room for… –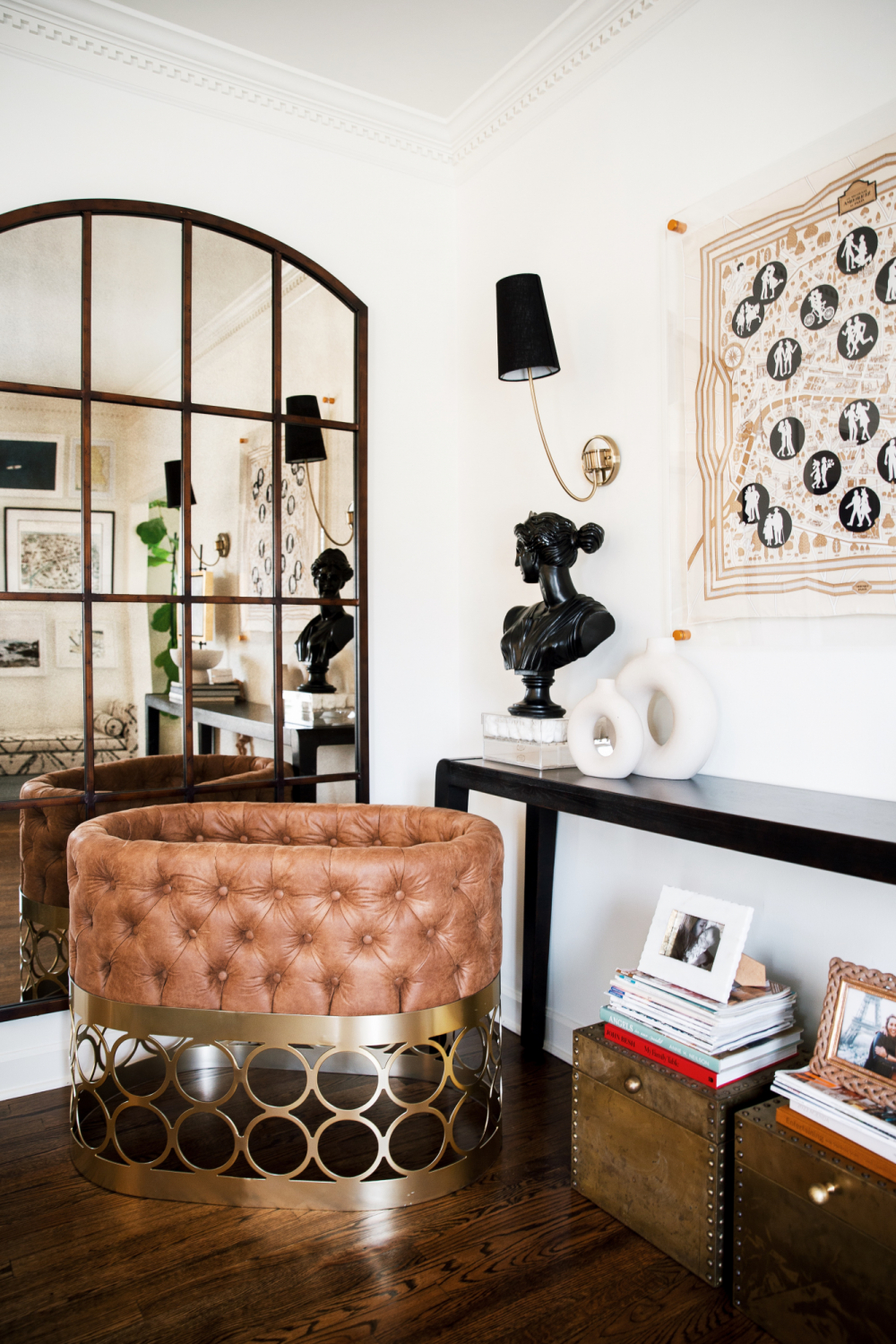 – this beautiful bassinet we brought back down for the baby –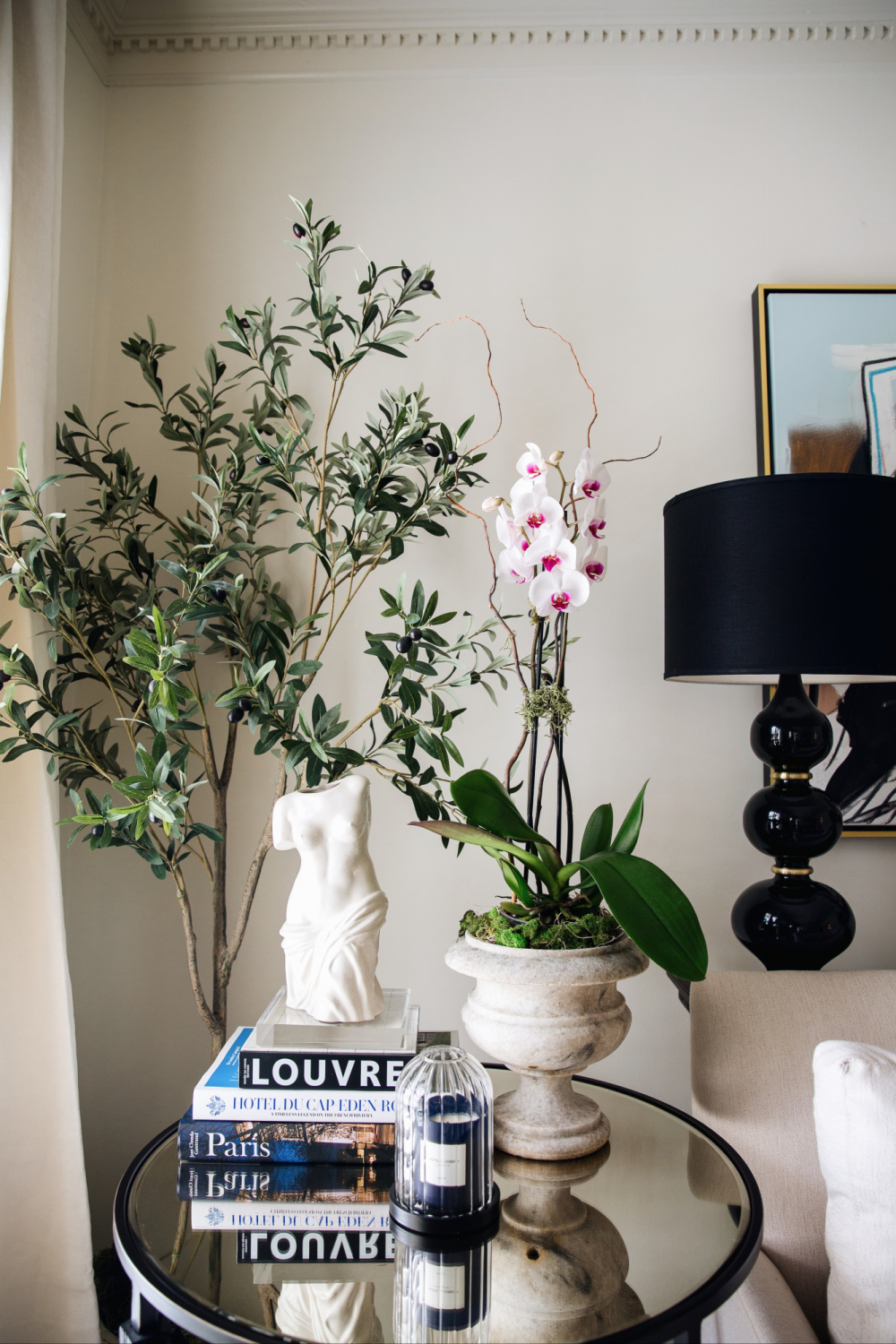 – prepping the house for all the newborn nesting ahead –
This week has been a little chaotic but in a great way. For the past nine days, we have been staying upstairs in our guest bathroom and bedroom while we had some repair work done on our primary bathroom. Halfway into this week, it was complete (yay!) and we were able to have our bathroom and bedroom cleaned which means we can bring the bassinet down and really feel fully prepared and ready for this baby, arriving in a few days or sooner.
On that note, I've been doing all the things someone having a baby any day now does – buying plants, refreshing orchids, touching up the paint on cabinets… you know, the necessary things. Deep cleaning sanitizing and organizing. It's that weird instinctual feeling you get before anything big happens. Anxious energy I guess?
We have a hand-me-down slatted bassinet for our bedroom, but this gorgeous leather tufted bassinet is nestled into our main living space for daytime naps. Seeing Hudson use it here, it is going to be so sweet to see this next baby use some of the same things we used two years ago.
Other than that, I'm trying to rest when I can, soak up my last days with my only baby and get myself mentally psyched for what's ahead. I think it's both more and less overwhelming when you have an idea of what to expect. Thank you so much for reading! XO –