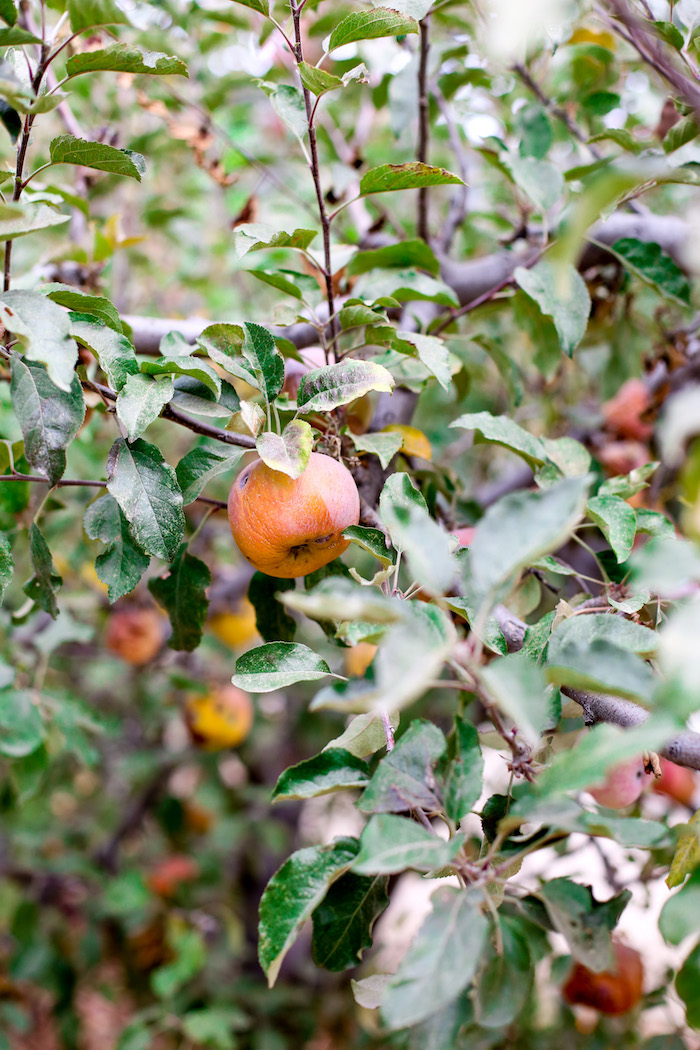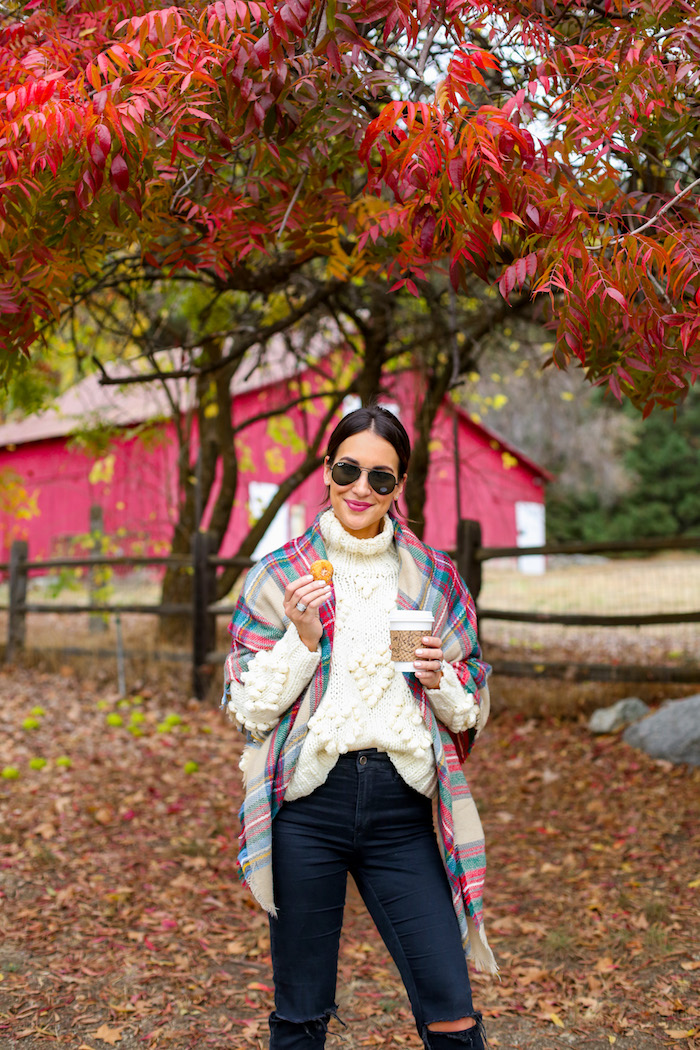 – visiting an apple farm to try some cider donuts –
turtleneck | scarf | similar denim here and here | sunglasses
– roses and lilies in my courtly check vase from my guy for our anniversary –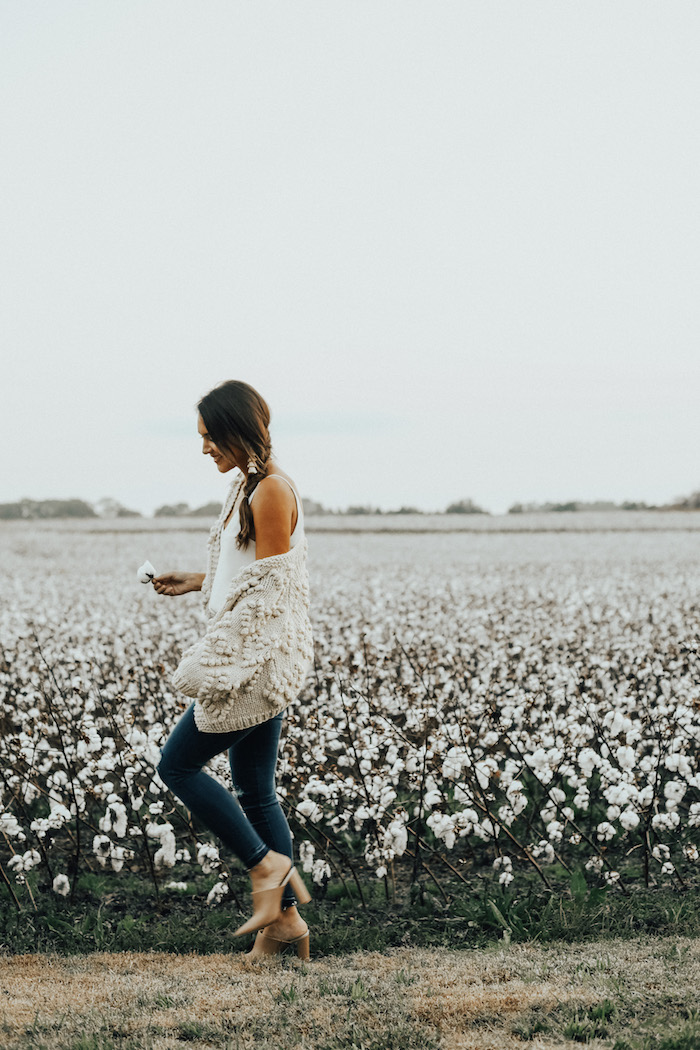 – still dreaming of these cotton fields in Mississippi (outfit here) –
– the prettiest handbag that I attached my new pom pom strap to – in love! –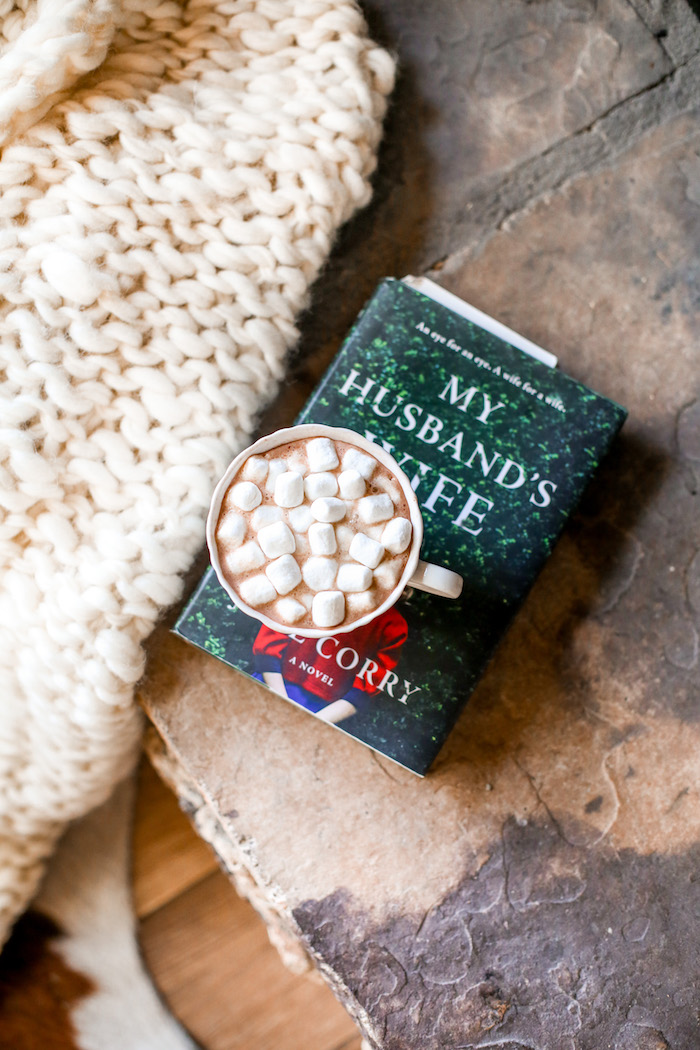 – hot cocoa with a cozy knit blanket by the fireplace in Big Bear (recipe here) –
Happy Friday!  I am actually coming to you from… sunny Jamaica! I've never been to Jamaica before, but an opportunity arose and my sister is coming along as my plus one/photographer.  About a year ago we explored London and Paris together, and this year we are having a little pre-holiday beach time. I love making memories like this with her that I know we'll look back on in the years to come!
I'll be sharing more about this trip on the blog soon, and you can follow along some of our shenanigans on Instagram.
Above are a few highlights from our long anniversary weekend in Big Bear, and after receiving a lot of questions from you guys on social media, I'll be sharing some of our favorite things to do there next week.  We go at least once a year (sometimes twice), so we definitely have some favorite spots. So more on that to come!
Last but not least, I will be sharing all the best Black Friday/Cyber Monday steals and deals in the upcoming week. Be sure to check back as I keep posts updated with all the goods!  You can see all my holiday posts under the "holiday" tab at the top of this page.
Thanks so much for reading and have a beautiful weekend – XO –