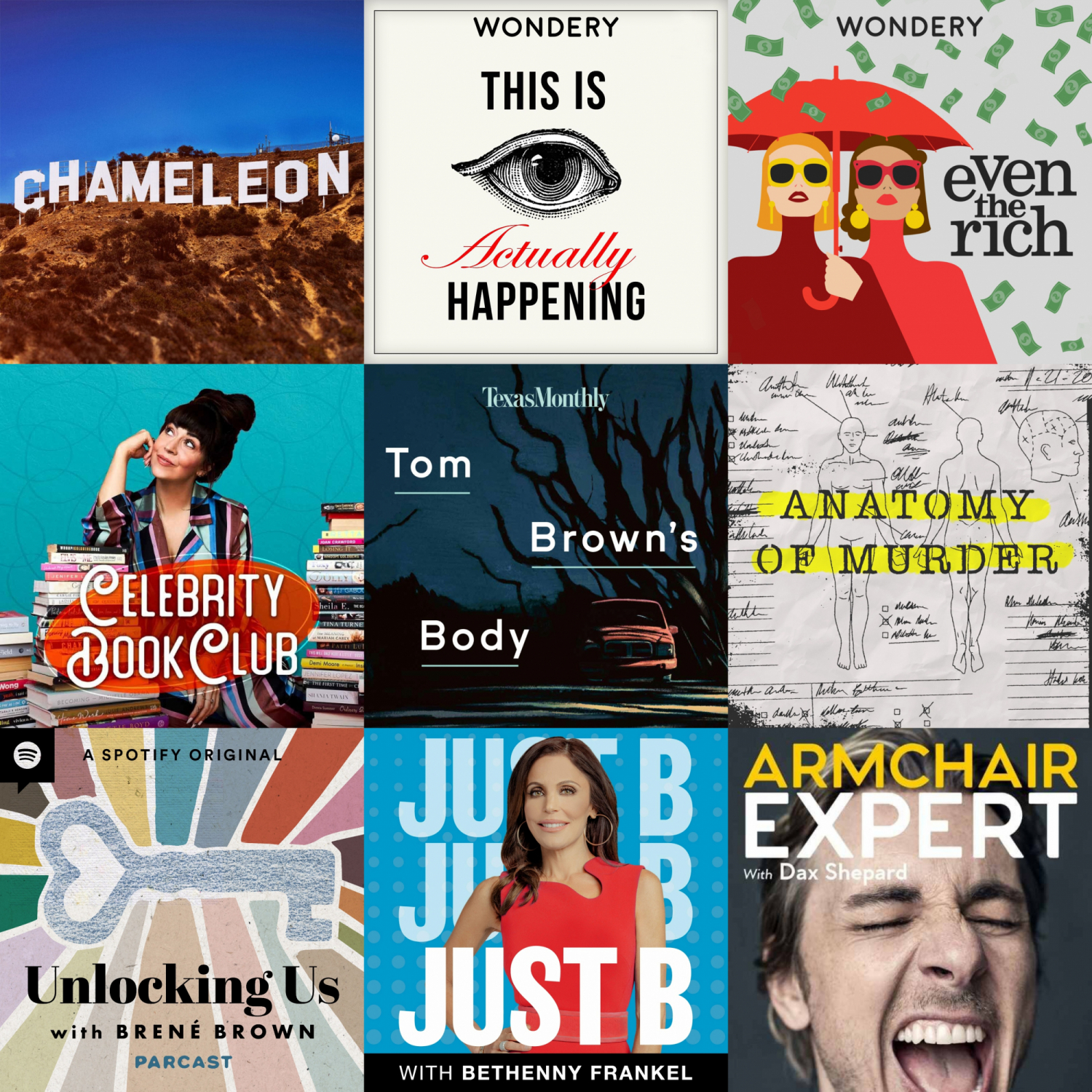 I've shared some of my top podcasts picks before in 2016, 2017 and 2018 (or you can find them by searching "podcast" on CBL).  But it's been a little while since I shared some new podcasts I love, so I wanted to spill the tea!
Celebrity Book Club | This is a new podcast to me but I honestly love the recaps to celebrity books I'm interested in but won't necessarily read.  It's almost like a cliff notes!
Tom Brown's Body | A deep dive into a 2016 disappearance of a Texas teenage boy.
Chameleon: Hollywood Con Queen | This story is insane.  The title says it all – but it's captivating!
This Is Actually Happening | I discovered this podcast in 2020 and couldn't stop binging episodes.
Even the Rich | REALLY love these two girls and how they break down some of the most iconic historic families – JFK Jr, Princess Diana, the House of Versace, even Britney Spears!
Anatomy of Murder | This pod is relatively new but I need more episodes.  It's two former detectives discussing different murder cases and analyzing them.
Armchair Expert | Dax Shepherd in his finest form.
Unlocking Us | Queen Brené Brown is here to save us all.  Hallelujah!
Just B | You know I am going to listen to Bethenny's podcast, but it's actually really good.  Per usual, she gets straight to the point and has a wide variety of guests.
If you have a favorite podcast right now, I'd love to hear!  Thank you so much for reading – XO –