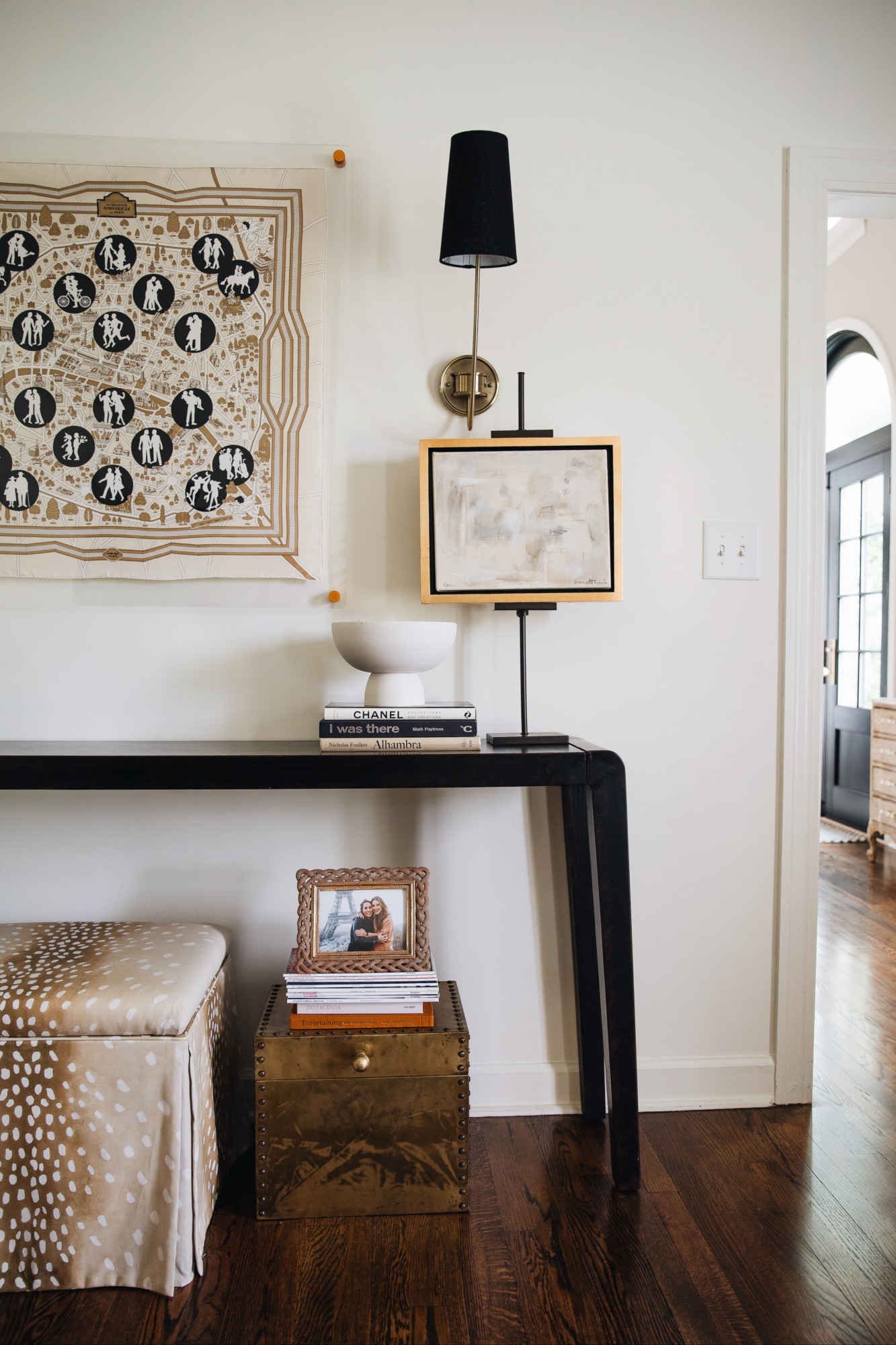 sconce | scarf frame | console – no longer available | record boxes – vintage, similar style here | ottoman | similar bowl | similar beads | art easel | art c/o Barrett Ervin
Any recommendations for a black maxi dress? Oddly hard to find one.
Loving this one, this one and this one.
What do you ask for when you cut your hair?
I usually ask for a blunt cut with some minimal face-framing layers. This time she added some other long layers around to try to get it to hold waves more easily. We'll see how it goes!
What are you loving for summer fashion this year?
I'm considering splurging on this dupe bag (original here). It's genuine leather and the reviews are amazing. I think the bright green would be so fun – I'm trying to bring in some bright color for summer.
I don't know if the neon trend is for me… but I do love some color in the warm months.
Favorite self-tanner for body and face?
Lately I've been mostly using Tan Luxe and Trish McEvoy drops. Love how easy they are (and don't have as strong of a smell as other self-tanners).
Favorite undergarments?
I shared an undergarment-themed post here, but as of lately…
Favorite bras: Tommy John, Third Love and True & Co
Favorite underwear: Hanky Panky, Tommy John and Chantelle
Favorite shapewear: Spanx
Any recommendations for a strapless bra or backless bra?
My favorite strapless bra is this one (currently sold out in nude, I hope they'll restock!) and I use these nipple covers.
Favorite sunscreen?
I love Supergoop!
Favorite ponytail holders? 
I use thin velvet ones like this.
It's hot in the South but I want to look cute all summer. Help!
I try to stick to cotton and linen – whether that's dresses, loose linen pants, etc. Focus on the fabrics and wearing loose materials.
I have this linen dress and love it. This linen dress is a splurge but gorgeous in person. You can see it styled here!
I also have these pants (I sized up one size for a looser fit), and they're great.
Favorite accessory for spring/summer?
I'm really looking forward to wearing this dupe bag this summer and I splurged on these chunky heels. Can't wait to wear them!
Any makeup favorites you're loving right now?
I'm very into Bobbi Brown foundation, loving this undereye concealer and Lawless blush.
Any recommendations for high-waisted, wide leg, off white pants for this summer?
I love these pants and these jeans – have both and they're great.
What's your #1 beauty product you can't live without?
This is tough! I'm tempted to say this chapstick or this balm, but I might also say a great facial oil like this one. You can use it for your body or face and it's super versatile.
Everyday summer sandal?
I recently got these and love them. I also love these and these.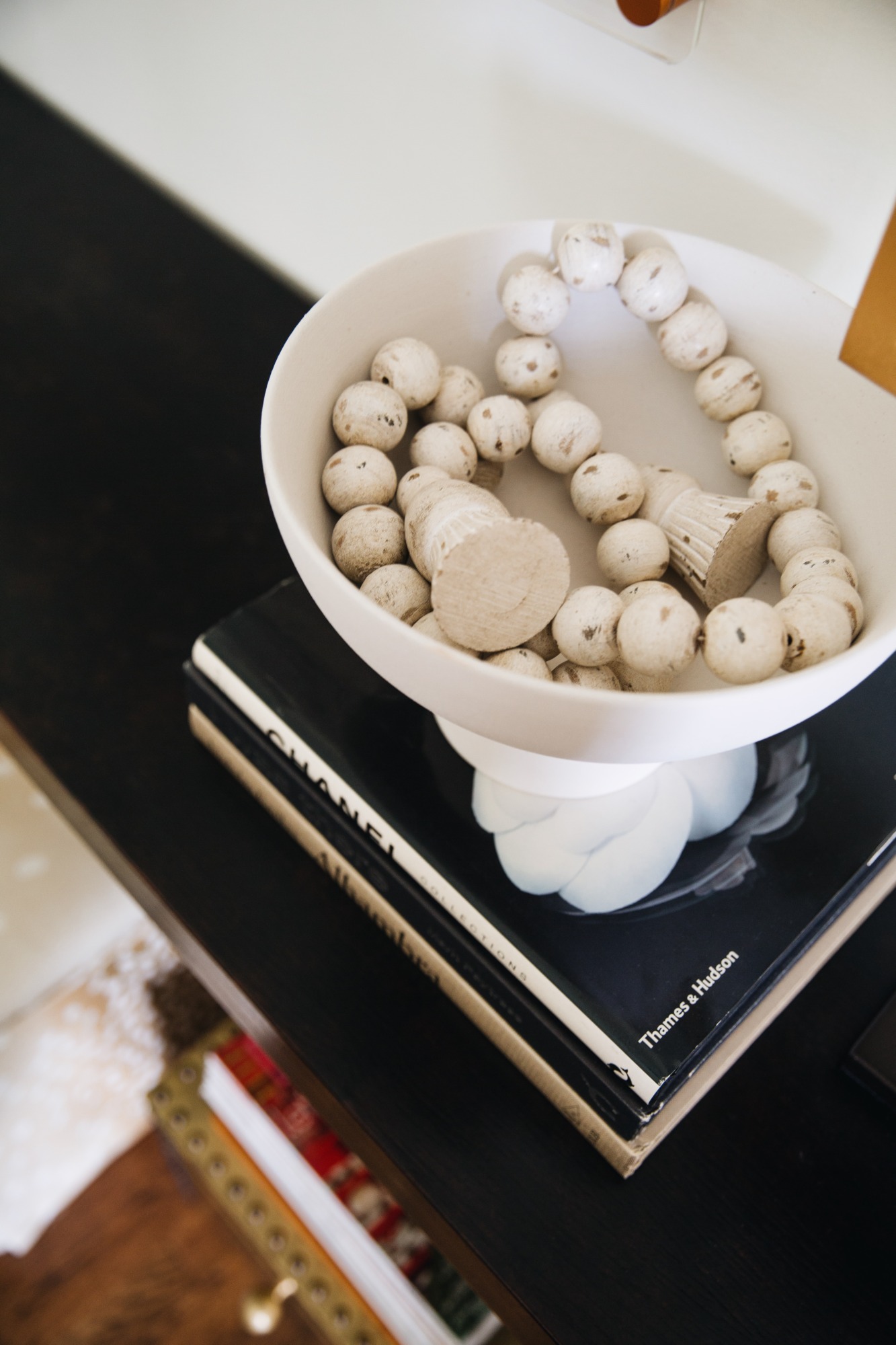 BABY/MOM QUESTIONS:
Gift idea for a second time mom?
My favorite gifts I've received for Theo are personalized pouch bags (like this or this), personalized hooded bath towels and a family friend always gives us a tree from Seeds of Life. With Hudson we recieved a magnolia tree that's now at least six feet tall and for Theo we received an oak tree!
What are your favorite baby bottles?
I try to only use glass and silicone bottles. My favorite glass bottles are these and these are my favorite silicone ones!
What are some changes you've made in terms of approach, gear, etc. from baby #1 to #2?
Not much. We are using all of the same gear (this car seat/stroller as well as this one), no new purchases thus far. Theo is in the same nursery with very few changes. Same baby carriers (this one and this one). Same baby monitor. Still operating by the Moms on Call books and schedules… I don't personally feel the need to reinvent the wheel!
I did buy this swaddle this time because Theo is too long for most swaddles. And we bought a toddler riding board for our stroller.
You can find my favorite newborn products and why here. I still stand by these items!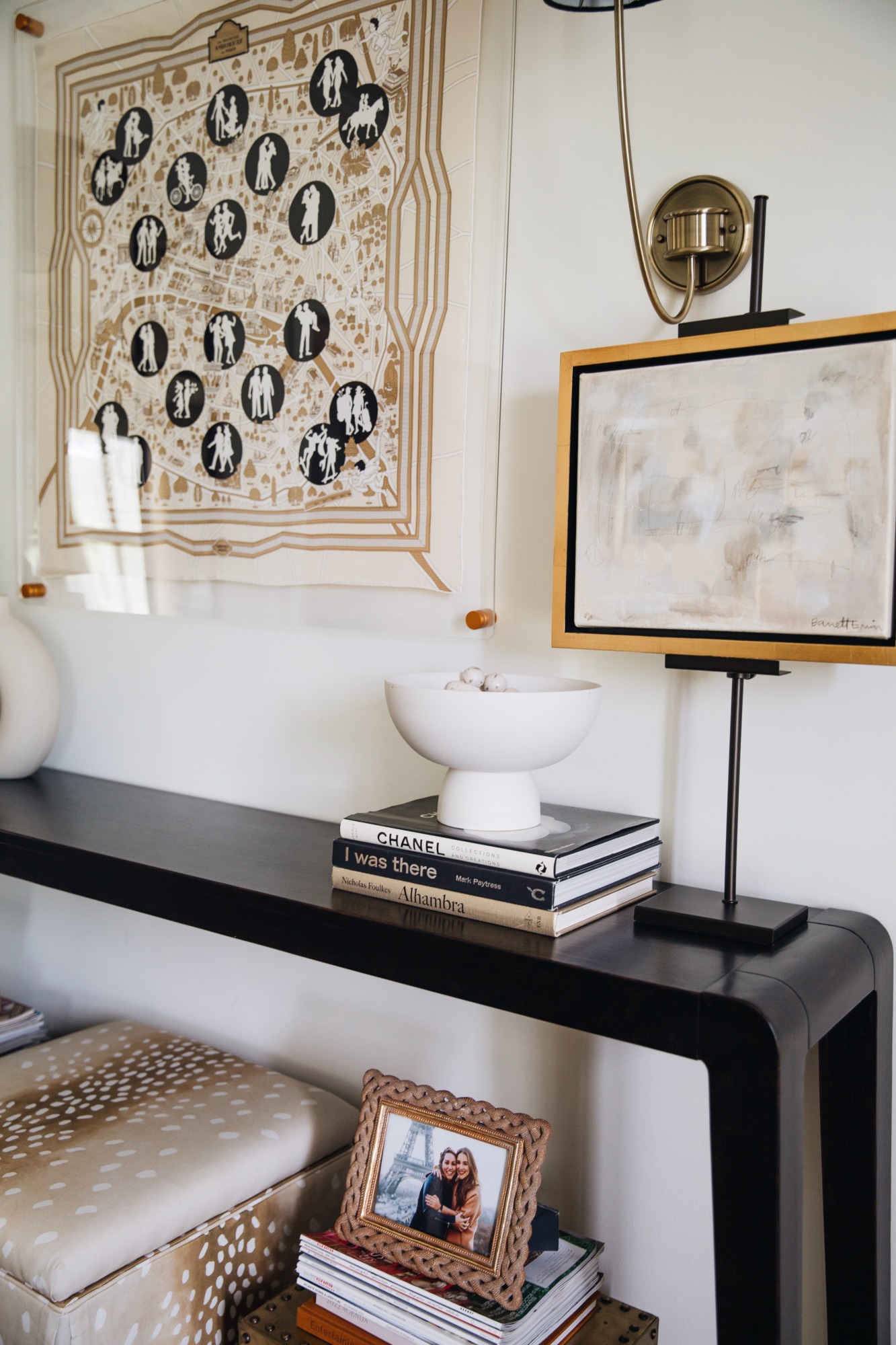 Thank you so much for reading and for submitting your questions! June's Q&A might be entirely shopping-related because there were a lot of those this time. Love it! XO –