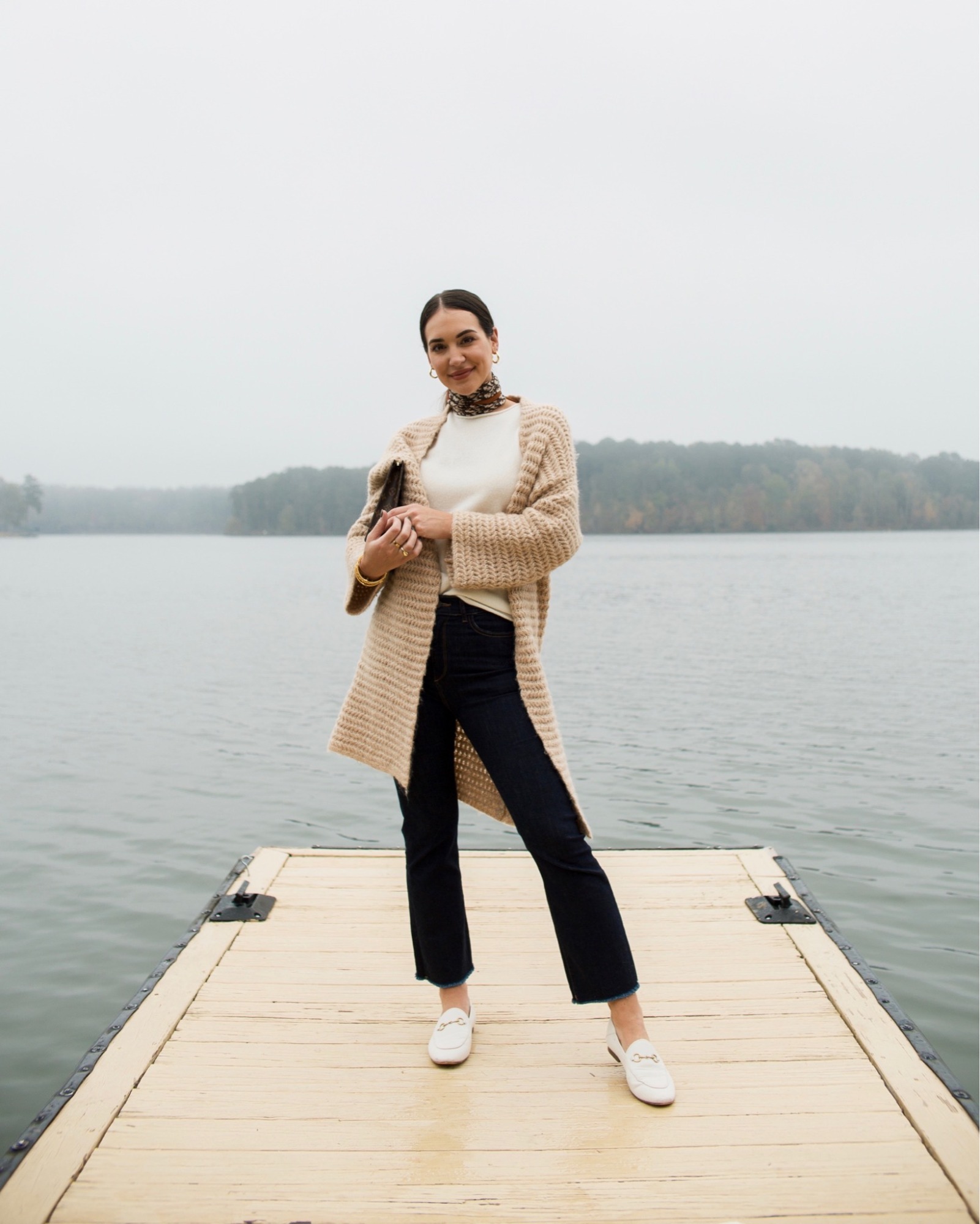 What fall shoe trends are you most excited about?
I am excited for the Mary Jane trend to have a return.
Love that ballet flats are coming back. I think they're sophisticated and ladylike all year round but even better when it's on trend!
Moto boots forever. Love love love.
And I love that shearling and furry footwear is still in. I recently got these and I LOVE them. I also love these as a lesser expensive version of these. And I still have and love these mules.
October wedding guest dress tips? 
I recently shared a fall wedding guest outfit post here, as well as a summer one here and last winter here. There should be lots of ideas to start from!
Can you share what you eat in a day?
Yes! I shared an example of that here.
Easy, comfortable but cute full-time mom or work-from-home outfits?
Something like this, this or this are some go-to's.
Come to think of it, my LTK profile has TONS of outfits that fit these categories! Check out the "weekly fit" outfits in particular.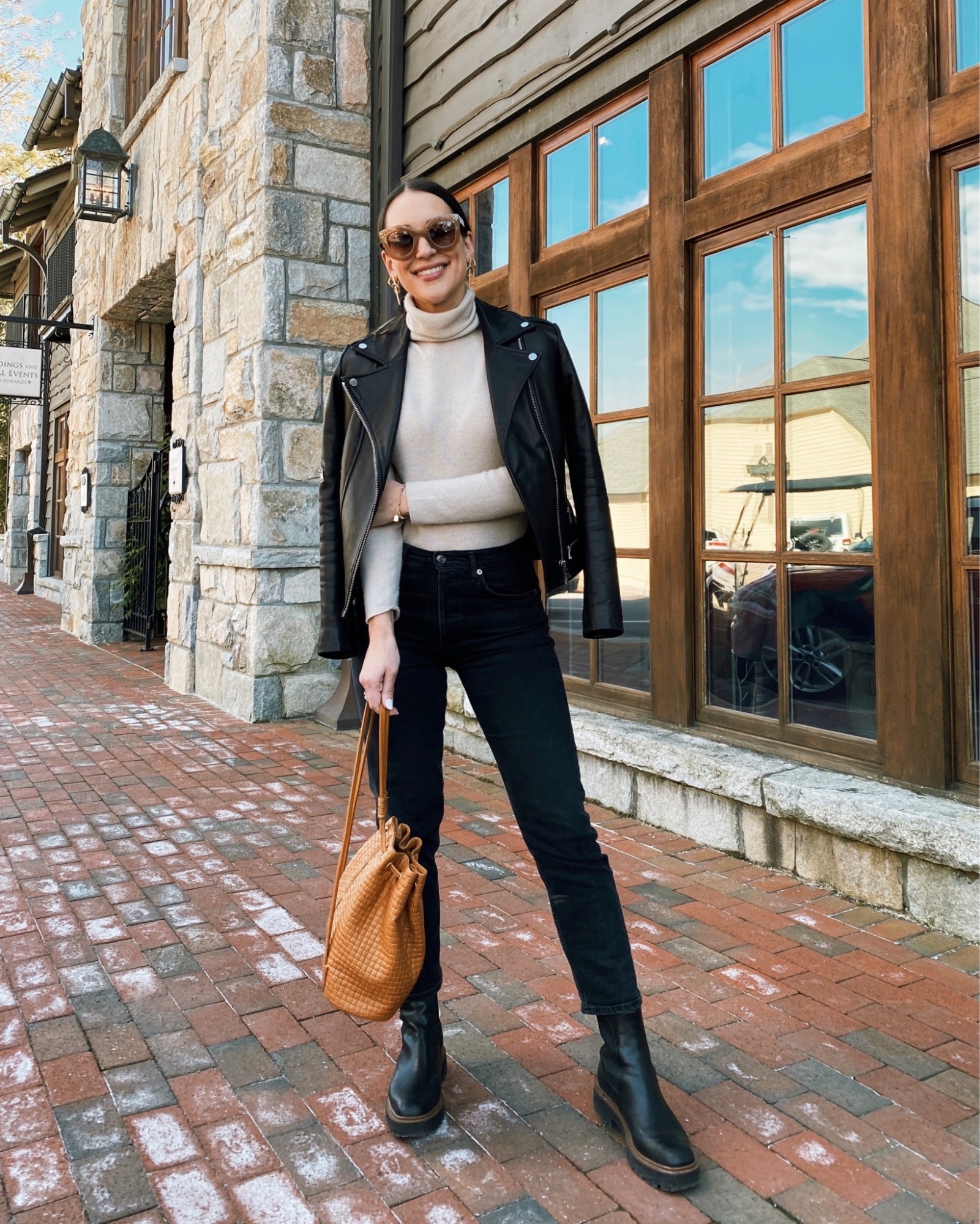 Tips for styling scarves?
I have an entire blog post about styling them here!
Reasonably priced long and relaxed coatigan for cold weather?
I'm not sure of your budget, but I personally have three (you read that correctly) of these. I LIVE in them. Think of it like a robe you can wear 24/7.
Do you still love your Leatherology crossbody bag? Thinking of asking for it for Christmas.
YES. My favorite Leatherology styles are this crossbody and this mini top handle.
How do you ask for your low-maintenance balayage?
Honestly, I ask for that. I just tell my hair colorist that I truthfully don't come to the salon more than twice a year so I want some dimension but in a way that will grow out in a natural way.
I know Catie and Jess now well enough where I can say, "you know I'm only here twice a year so I need lazy girl balayage." And they get it!
If you could have one celeb's closet, who would it be?
WOW. GREAT question. This really made me think!
Torn between Morgan Stewart and Rachel Zoe.
Probably Rachel Zoe.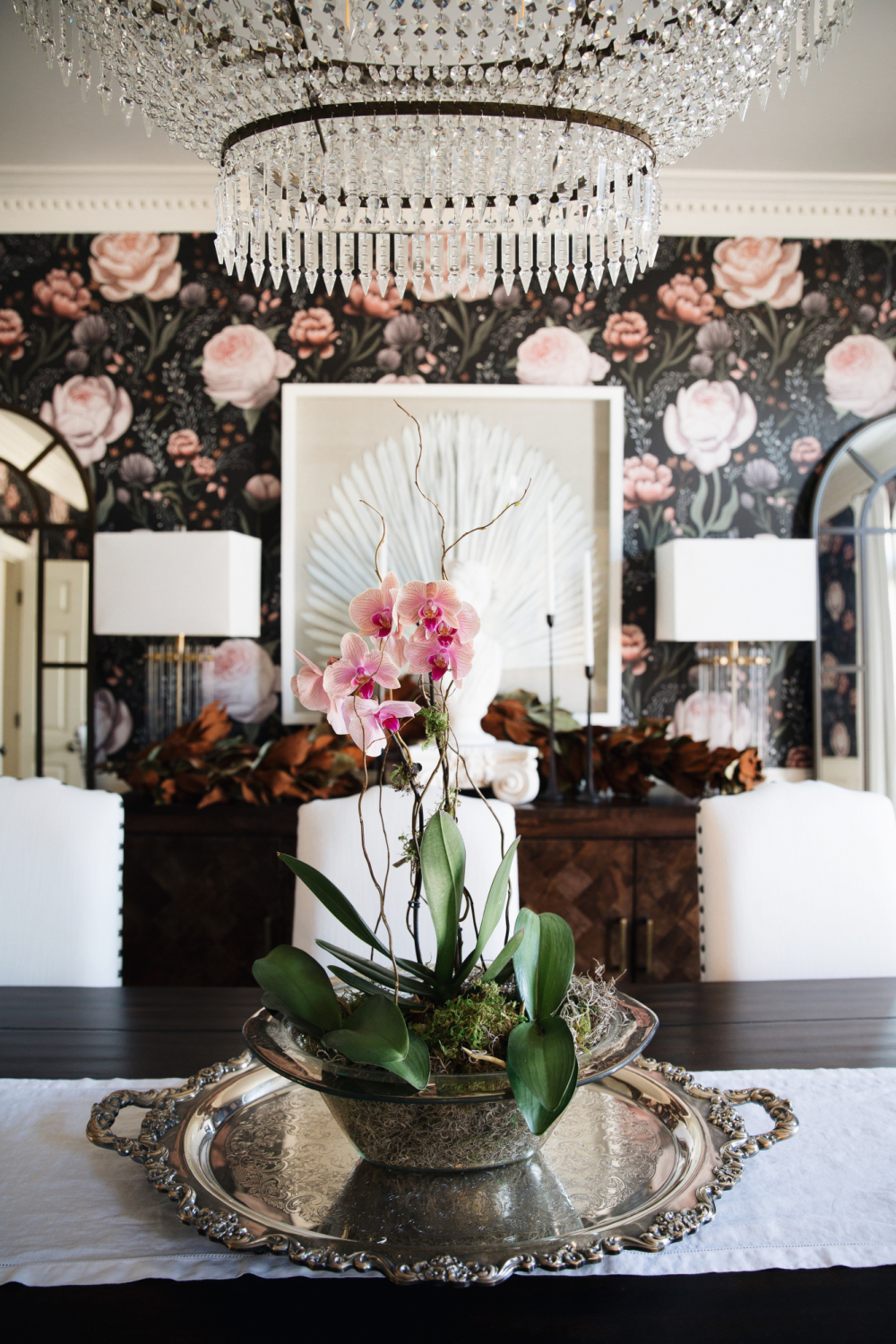 How do you keep your boys from destroying the house?
Well, Theo can't move yet. And Hudson has never really been the destructive type. I have always had breakables within his reach and by letting him explore them gently (with my participation), he then just kind of leaves them be.
I don't have baby-proofing other than gates where stairs are involved and electrical outlet covers. When Theo starts cruising/crawling I will put some sharp corner protective covers on the coffee table.
That being said, if it's something truly valuable, it's not within the reach of small hands.
What's your favorite color and brand of white paint for interiors?
I shared my favorite shades of white and what we have here.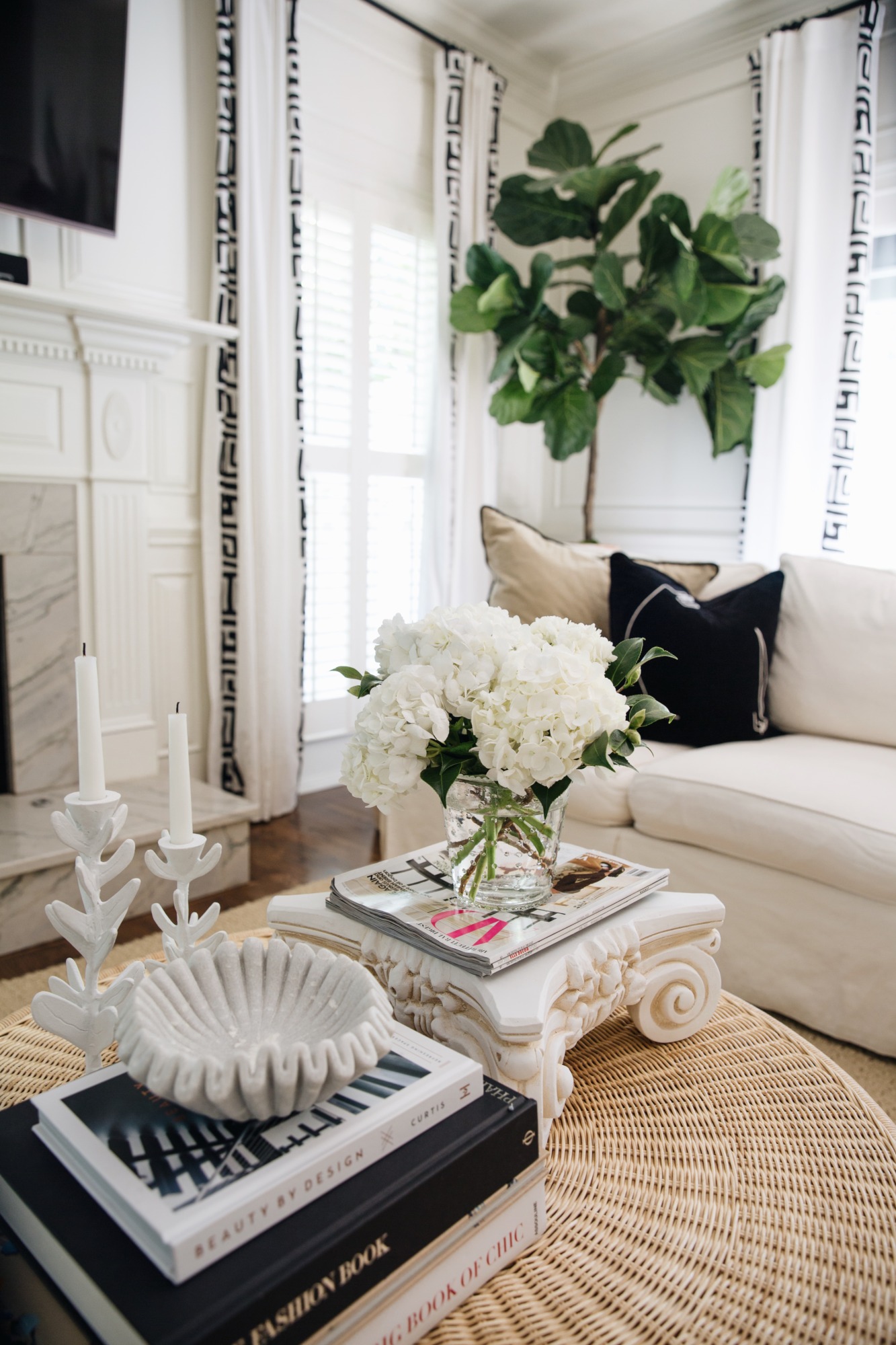 Where is that giant chalkboard from? What do you write on it?
My mom and I made it and then had a frame made to frame it.
I usually have the meals for the week written on it, holiday or birthday messages, drawings, etc. When I have a 0-12 month baby, it has the baby's schedule on it.
I love your playlists so much! Do you have a favorite for workouts?
Thank you! Yes, I listen to this one for workouts.
Do you have a favorite fall cocktail?
LOVE this question (and I love hearing other people's cocktail and coffee orders).
Year-round cocktail: two to three shots of Casamigos, two limes over ice with a squeeze of agave.
Fall and winter cocktail: Whiskey Rebellion (also because Christian makes them well)
PS – my current coffee order is an iced latte or regular latte. No syrups or substitutes.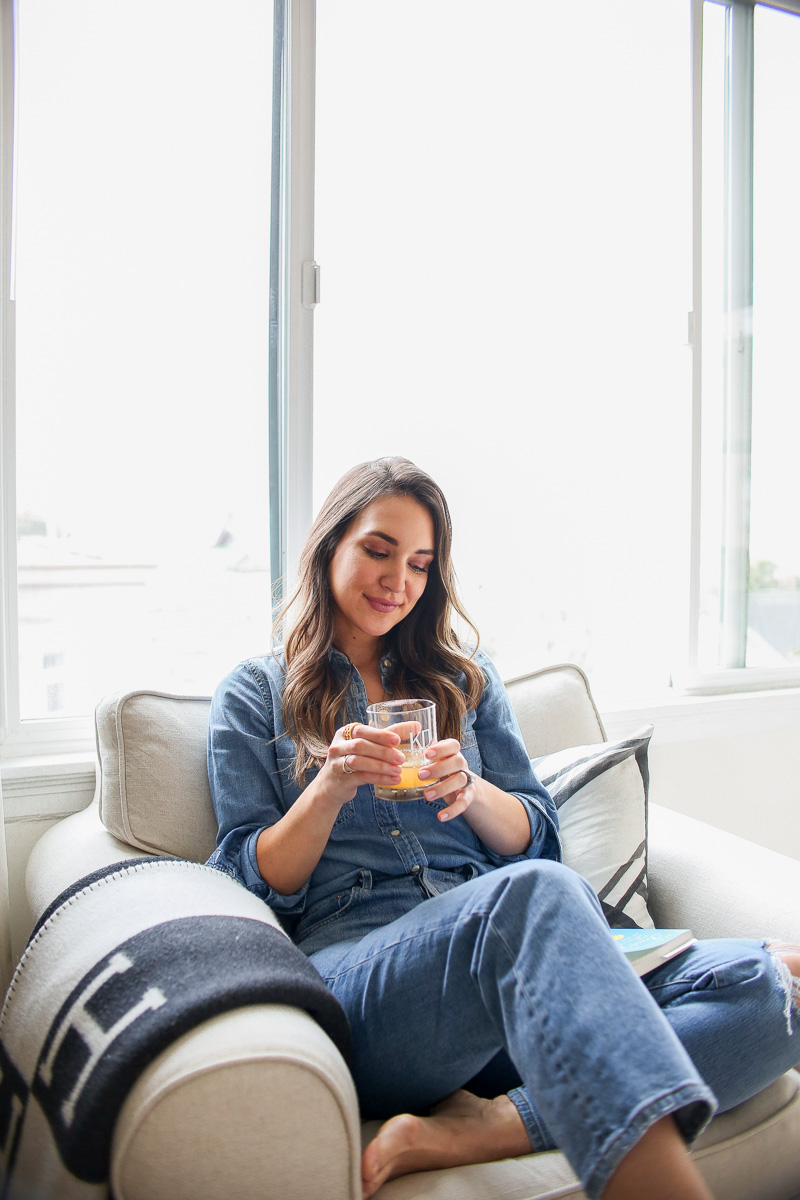 Any throw pillows you're loving right now?
Lately I've been eyeing these and these.
How do you ignore/get past the not-so-nice comments on this platform?
Sadly it's just a part of the territory. If you're willing to put yourself out there (especially on the Internet!), criticism will follow. I don't feel weighed down by the negativity, thankfully. I don't personally feel I get enough nastiness for it to bother me or cloud the benefits and privileges of my job and platform.
Thank you so much for reading and for sending in your questions! Leave any extras in the comments and I will put them toward October. XO –