Earlier this year I got really stuck on this whole dress-as-a-top situation. I was raiding my closet for ways I could put different looks together. I came up with this one that is similar and summery and this one that is a little more appropriate for the office.
This button down dress is perfect dress-as-a-top material.  It has buttons halfway down and then opens into a flowy, drapey dream!  If you have any button front dresses, you can totally recreate this look at home on your own by only buttoning it halfway down.
And I'll go ahead and address that no… my hair didn't grow overnight! My length is currently in between long bob and long, so I clipped in some hair extensions (full post here) that added about three inches. I have to say, it was weird to see myself with long hair again. Even though I've had long hair for most of my life!  I actually think I might prefer it shorter… what do you guys think?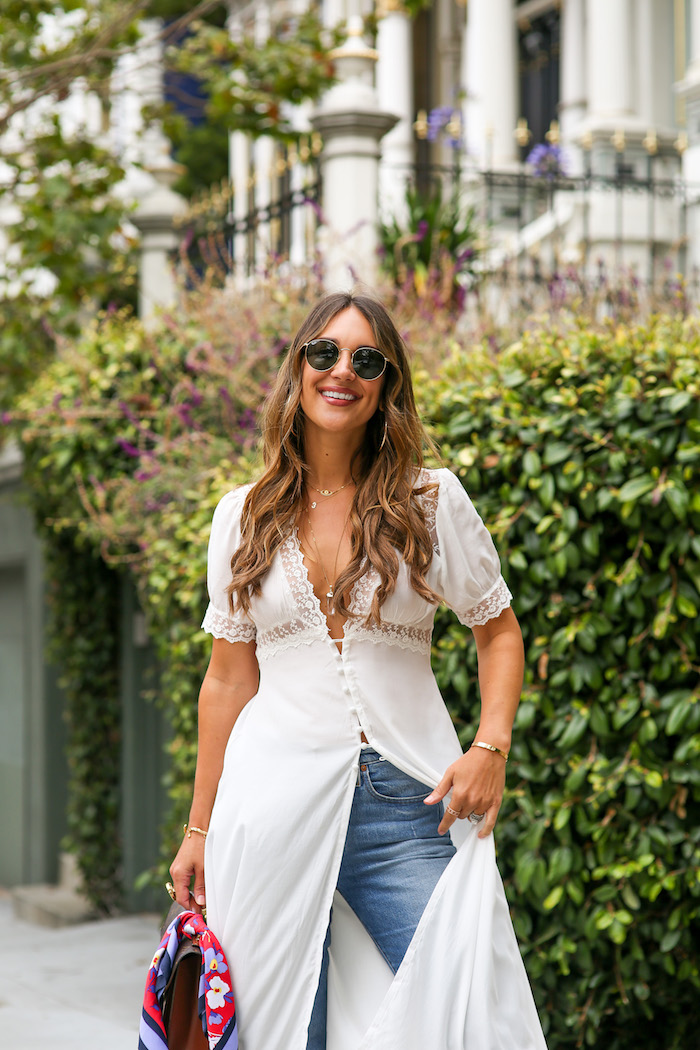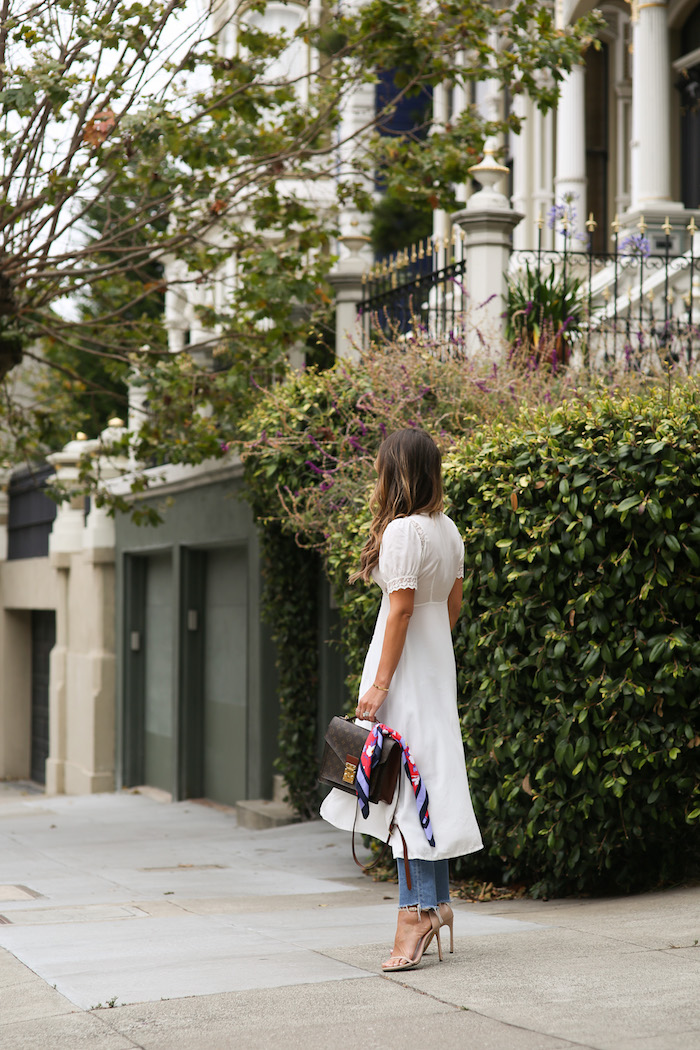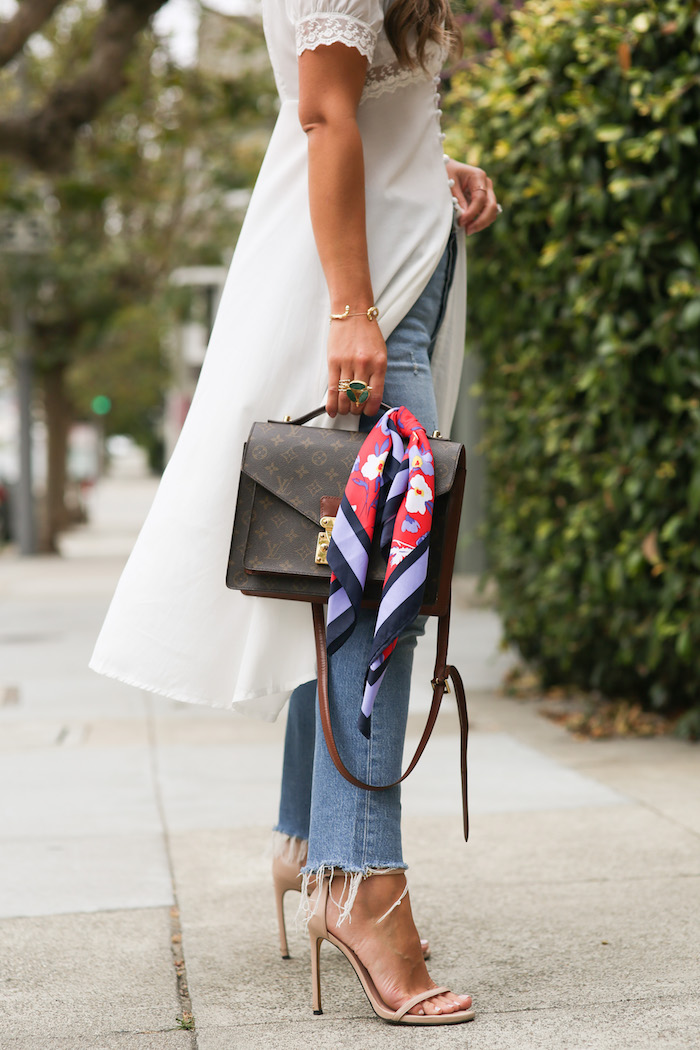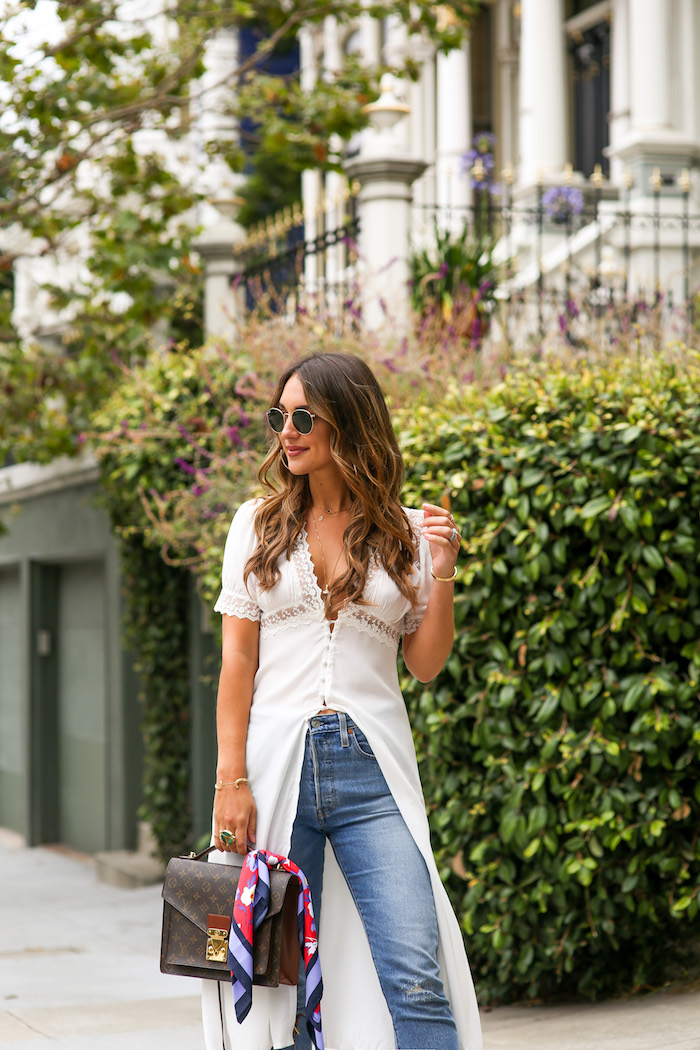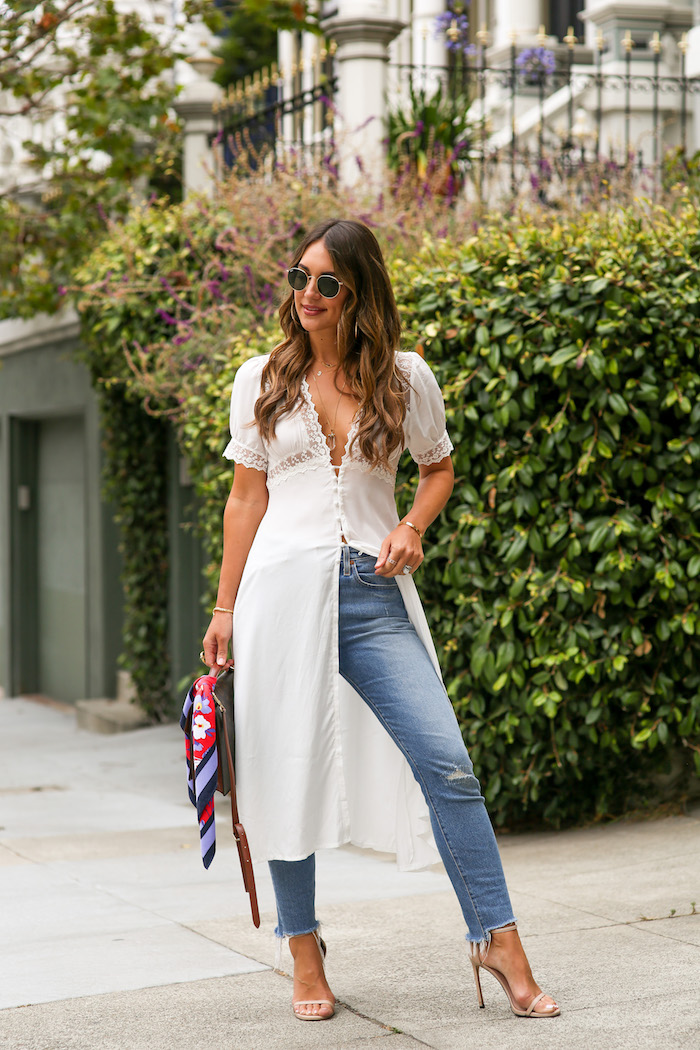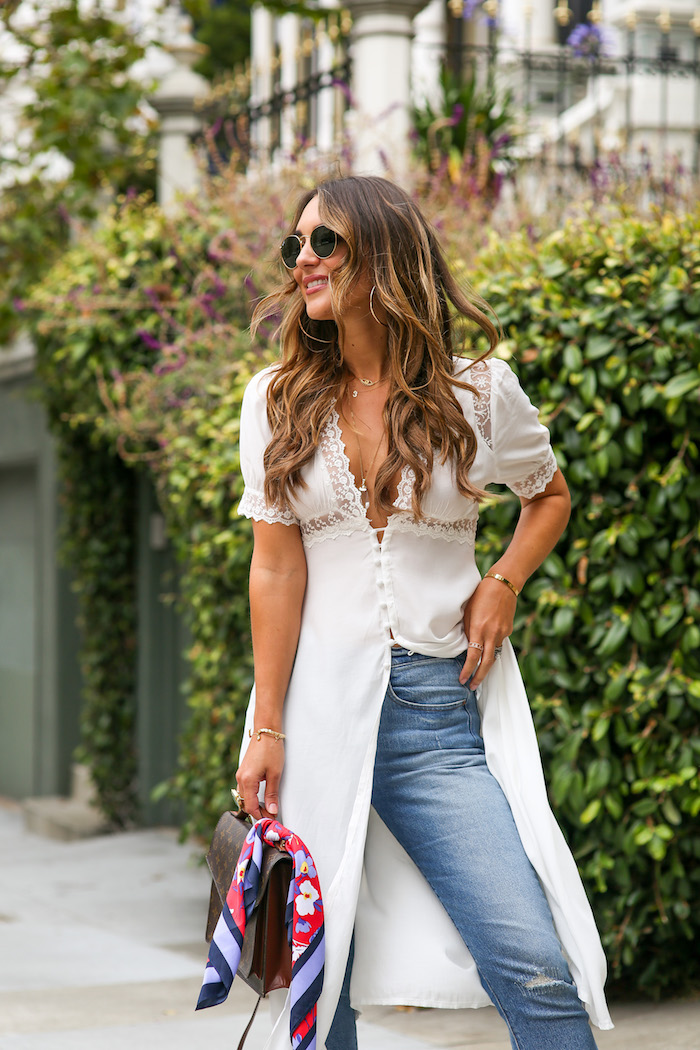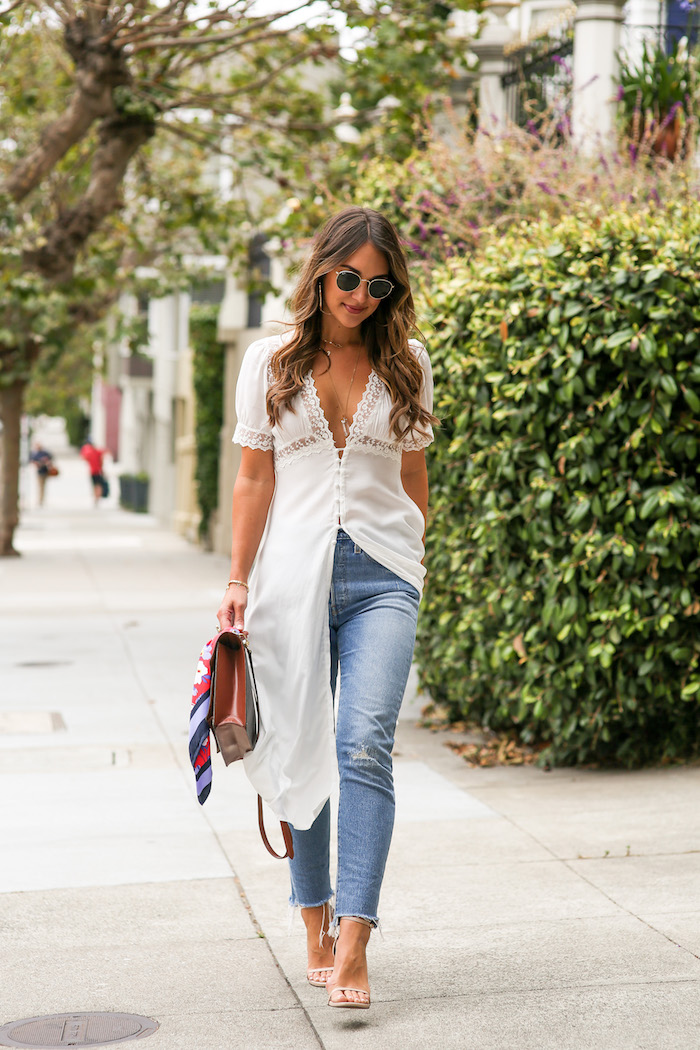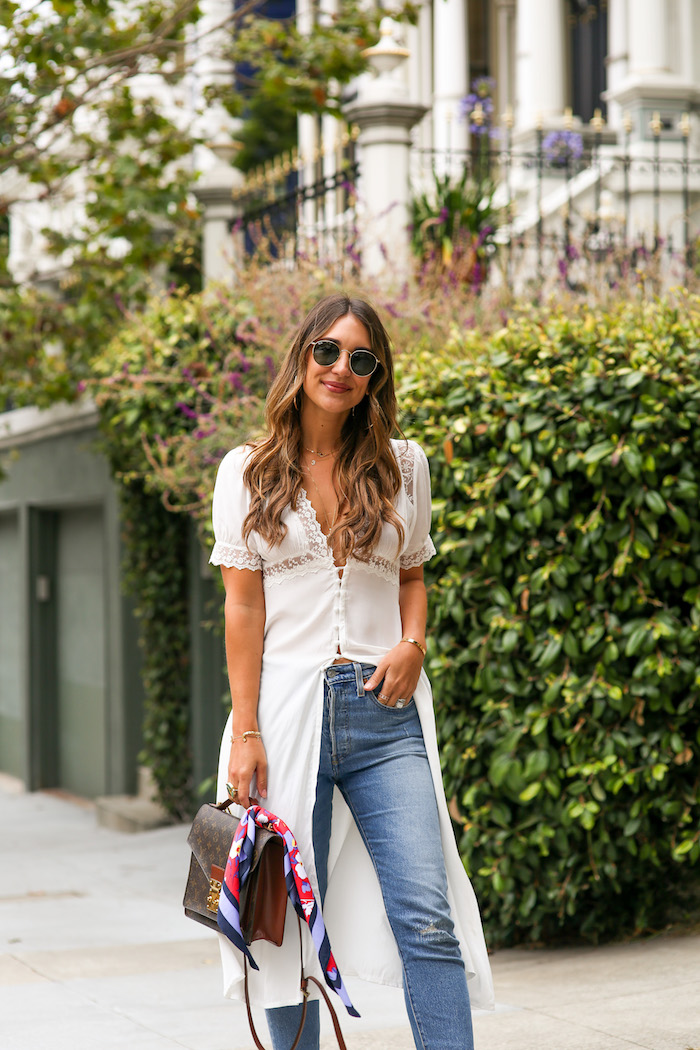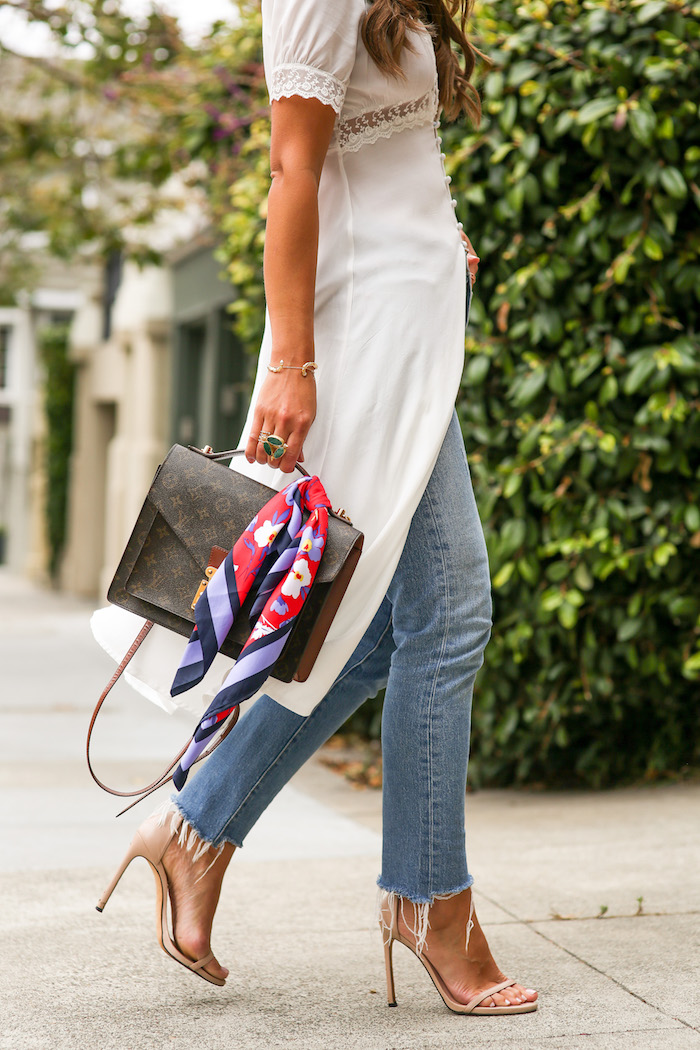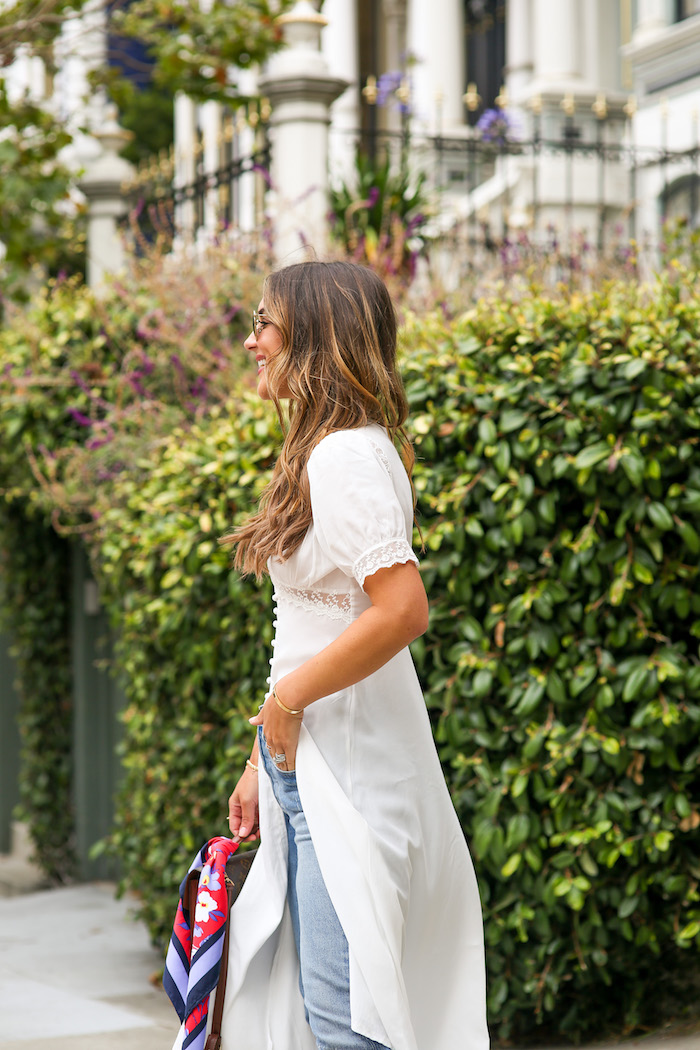 photos by Christian Barnes
top (no longer available – sad!), also love this one and this one | denim (on sale), also really loving these | heels, this pair is on sale! similar look for less here | bag c/o The Lady Bag | scarf (sold out), love this one and this one (hello, gorgeous!) | sunglasses, dupe for $11 here | evil eye necklace | "3" necklace and bracelet| similar hoop earrings | ring from boutique in Sausalito
What do you think about styling dresses as tops? I think it really increases versatility in your closet, which is always a great thing in my opinion.
Thanks so much for reading! XO –