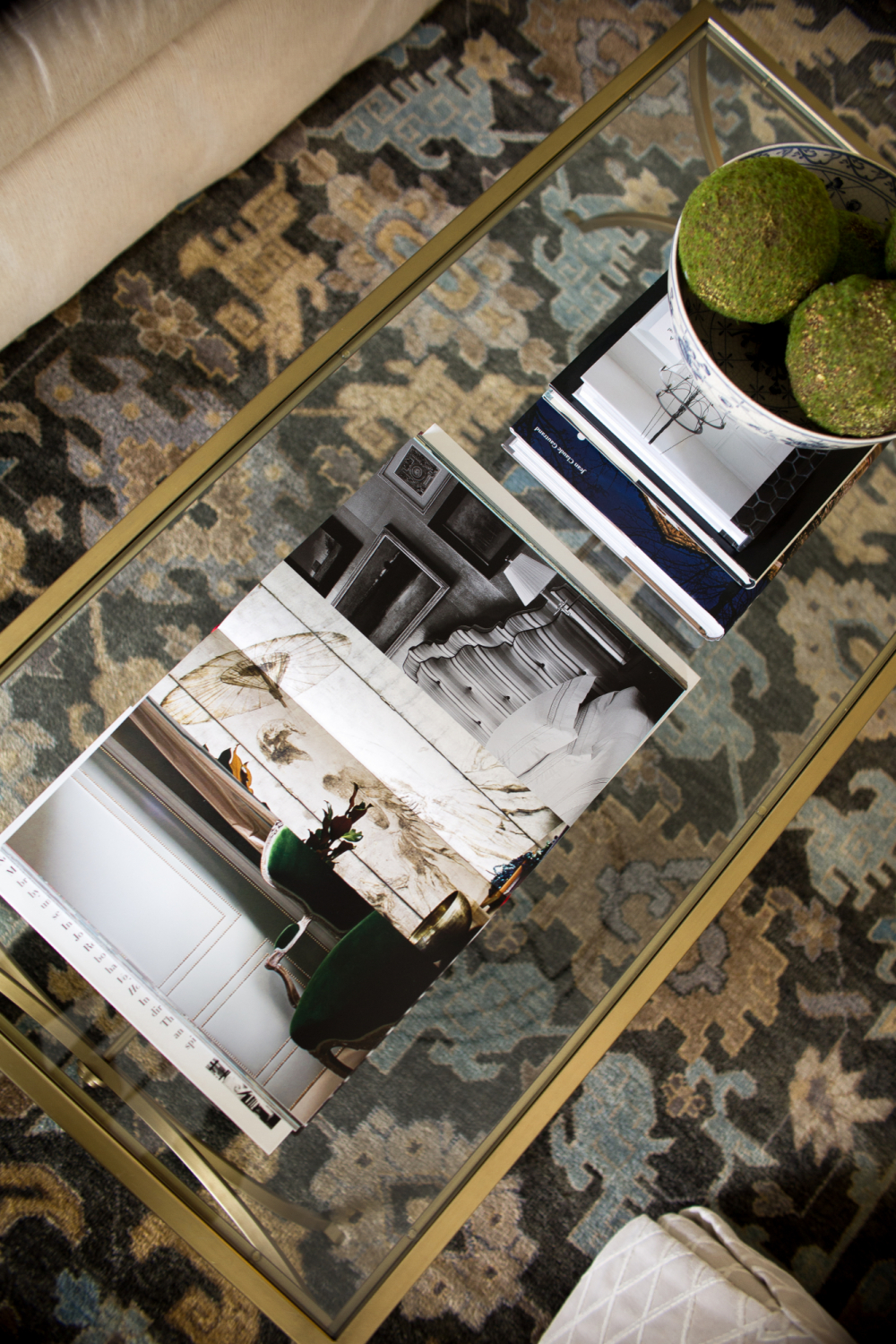 What was the CBD you recommended?  Lately have been finding myself more "on edge."
I have been taking Equilibria for two months now.  I take a soft gel before bed and I'll take a liquid dropper in the AM.  You get a consultation with a dosage specialist with any order who can help you find the dosage that is right for you!
If you decide to order, you can get 15% off your first order with the code kathleenbarnes.
Packing/moving tips?
If you search "moving," this post will come up which has all of my tips in one place!
Hostess question: do you ask your guests to take their shoes off?  Rude or necessary?
We always take off our own shoes but I'll be honest, I'm probably never going to ask a guest to take their shoes off.  But your house, your rules!
However, we did ask for guests to take off shoes in San Francisco because any city is going feel grittier than a smaller town.  But even then, most people there don't wear their own shoes in their homes, so I rarely, if ever, was in a position to need to ask.
Favorite MacKenzie-Childs piece?
Ooohh this is tough!  Probably any of the cookware or my jumbo flower pots.  An investment, but pieces I know I'll use and enjoy forever.
Do you have Spotify playlists or what are your go-to's?
Yes!  Just search "playlist," and several posts with playlists will come right up!
Favorite white tees?
Truth be told, I probably have like… 20 white tees at all price points.  I wear them all of the time!
A few I love: this one (so so soft), this one (love the raw hem) and this one (investment, but I've been wearing mine for 3 years).
Denim shorts recommendations?
My favorite are any from this brand (has always run TTS for me).  For a smaller price tag, I also own a few Levi's and they're great.
Outfit ideas for a bride having a courthouse wedding due to COVID-19?
I am so sorry your wedding plans have been forced to change.  I cannot imagine the stress and disappointment.  But, for what it's worth, I think a courthouse wedding is so chic.  Very Carrie Bradshaw!
I love a dress like this (under $60!), this (beyond classic) or this (elegance).  You're going to look back at this and have the most unique wedding story to tell.  Much more than most!
Looking to invest in my first piece of fine jewelry.  Any item you're unable to live without?
My favorite investment pieces are any diamond huggies or studs, my Cartier bracelet (Christian gave it to me when he completed from residency as a thank you for being along for the very long ride that is medical training) or any diamond band.  Classics!
How do you keep eyebrows on point?
I have had my eyebrows microbladed twice now.  I have been very pleased both times –
Facial treatments!  Have you done microneedling or chemical peels?  
I haven't tried either.  I have only had a handful of facials in my life.  I usually prefer to splurge for a massage!  But I am fortunate to have been blessed with mostly clear skin and therefore… if I don't have problems I try not to rock the boat too much.
But I do get Botox twice a year, and I religiously follow a several step skincare regimen morning and night!  I always cleanse, use an essence or serum, moisturize and apply eye cream.  At night sometimes I'll add in a toner after cleansing.
What's the key to your perfect slicked back bun?  
I don't have any layers and I have fine hair.  I don't use product, I simply pull it back and tie it up with a hair tie.  I think hair texture and limited layers helps in achieving this look!  If you need a little final polishing, try spraying some hairspray on your comb and run it through your locks a few times before pulling it back.
Is your Amazon collection coming soon? I can't wait!
I love you!  And YES!  It should be live in the next few months.  It has moved a little bit due to COVID-19, but I will keep you guys informed on launch dates, for sure!
I feel like I impulse buy clothes and I want to make my style more seamless.  Any tips?
I would try to purchase mostly solids.  With solids, you can mix and match nearly anything.
Still loving double/triple ear piercings?  Considering taking the plunge –
Yes!  I have three piercings in each ear and have yet to regret it.  Some ear stack inspiration here.
You had a hard time in San Francisco.  Has quarantine brought any of those feelings back?
Actually, quite the opposite.  We both had a difficult time adjusting to San Francisco, and social distancing has only made us so incredibly grateful and thankful to be where we are.  We know to value and appreciate our yard, patio and larger personal space.  My heart goes out to anyone social distancing or quarantined in a compact city.  That is really, really tough.
Do you feel awkward doing swipe ups during a pandemic?
A lot of what I share is style and home, but it's also my favorite $2.19 chapstick and recipes.  At the end of the day, this is a job.  And sharing resources, whether it's a recipe or what was purchased on Amazon, has become my career and how I take care of myself and my family.
It's certainly a fine line to walk (and I'm not saying I do it perfectly), but I feel fortunate to still have my job and it is necessary for my family that I continue to work if I am able to do so.
Advice for your college self?!  My bestie and I are in college and we love you!
I love you back!!  I struggled with test anxiety in college, and I wish I would have relaxed about my grades a little.  Graduating with honors was important to me (if I was in college now, I would just focus on keeping a 3.0+), and I stressed too much about my grades.
Extracurriculars and internships though = very important.  Good grades are valuable but experience is everything.  A well-rounded resume is your best weapon.  It's not only about grades.  They're an asset, but not your only asset!
What sunscreen do you use for Hudson?
We've been using Blue Lizard after a friend recommended it and so far, so good.
What's the best advice you received to balance life with a newborn?
Hire help.  But seriously, as we both are invested in our careers, we chose to wait to have children until we could take on not only the expense of children but also the expense of having help.  Everyone says "it takes a village."  So when your village is out of state, you have to know when you need extra hands!
I get a lot of questions about starting a family in medical residency or fellowship.  I can't really speak to that as we chose to wait.  I've yet to regret it, but it's absolutely a personal choice!
Any more babies for you guys?
We would definitely like more… but we're just taking it one small human at a time.
Newborn must-haves?
If you search "newborn," this post will come right up!
Favorite baby clothes for Hudson?
Most of what I buy for him is Zara or HM Baby.
When do you think you will feel safe to travel again?  Out of your house?  Out of the country?
I talked to our pediatrician about this at Hudson's checkup, and we talked about watching the local case numbers decrease steadily before spreading our wings too far.  I think everyone's city and state is different.  But we are abiding by government and medical guidance and regulations and taking it one week at at time.
THANK YOU so much to everyone who submitted questions for this month's Q&A!  I appreciate your feedback so much!  Thank you for reading – XO –