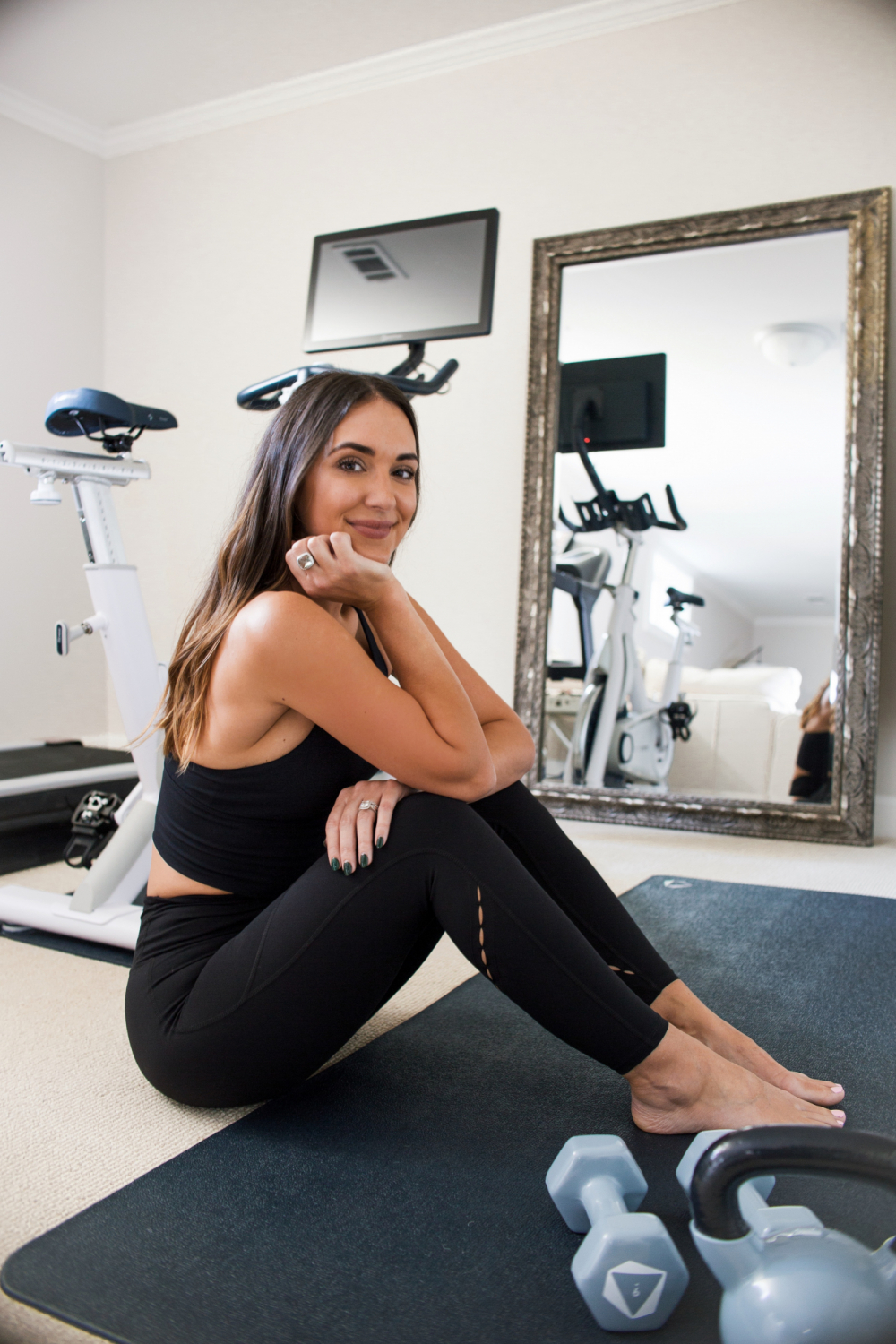 I don't know how you guys are, but if I plan on working out it's likely that I'll end up wearing that outfit all day or nearly all day.  Which is why I like to feel good in my fitness pieces and prioritize tops and leggings that are sleek, elongating and stylish.
My strategy for any workout clothes I purchase?  Dark colors, often black.  That's not to say a burgundy or olive might sneak in the mix, but you can always look polished and put together in black – even if it's in exercise clothes!
Below you'll find a strappy sports bra top with two different black leggings – all from J.ING.  They work for Pilates or Yoga to sportier sneakers and sweatshirts or puffers for walks outside.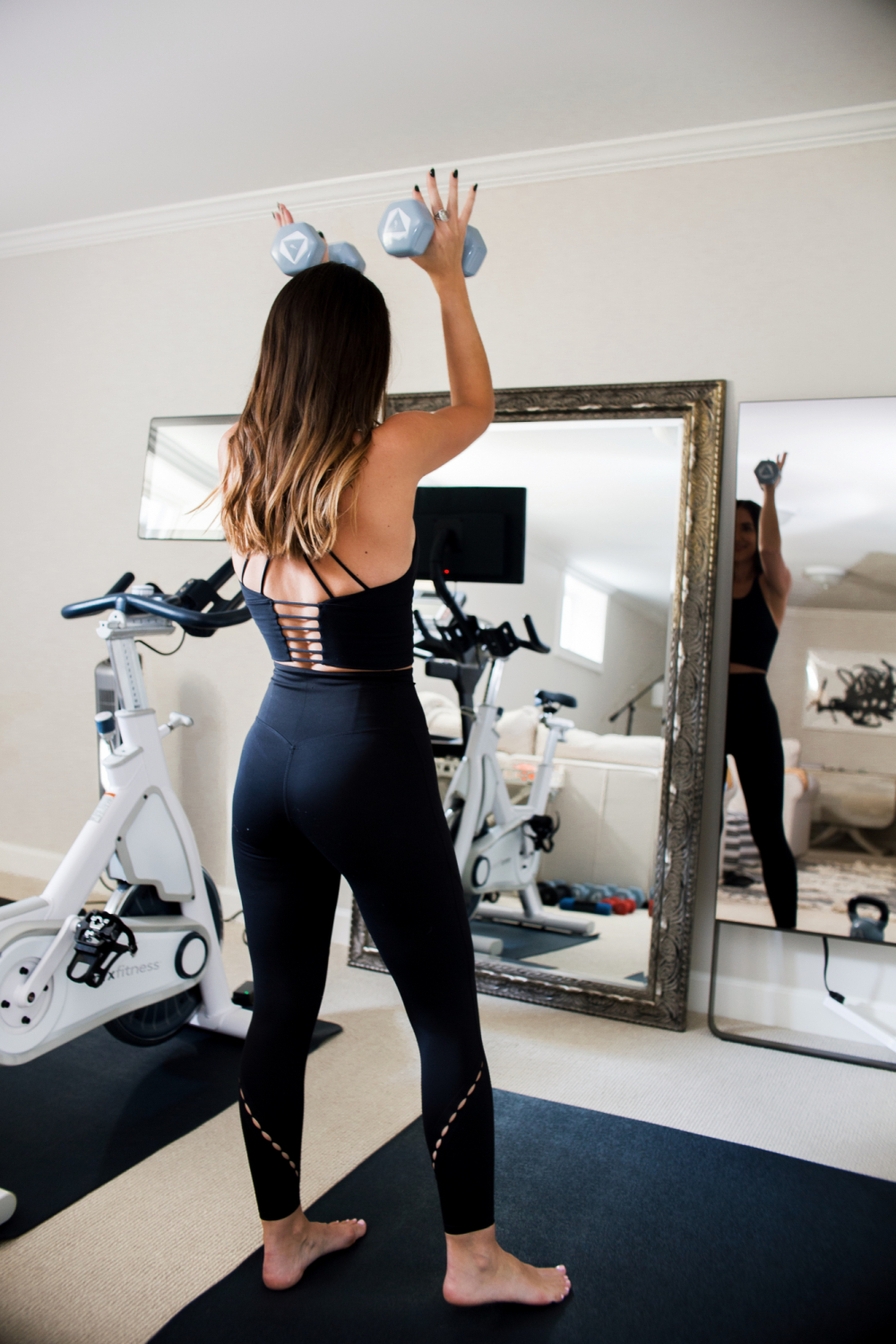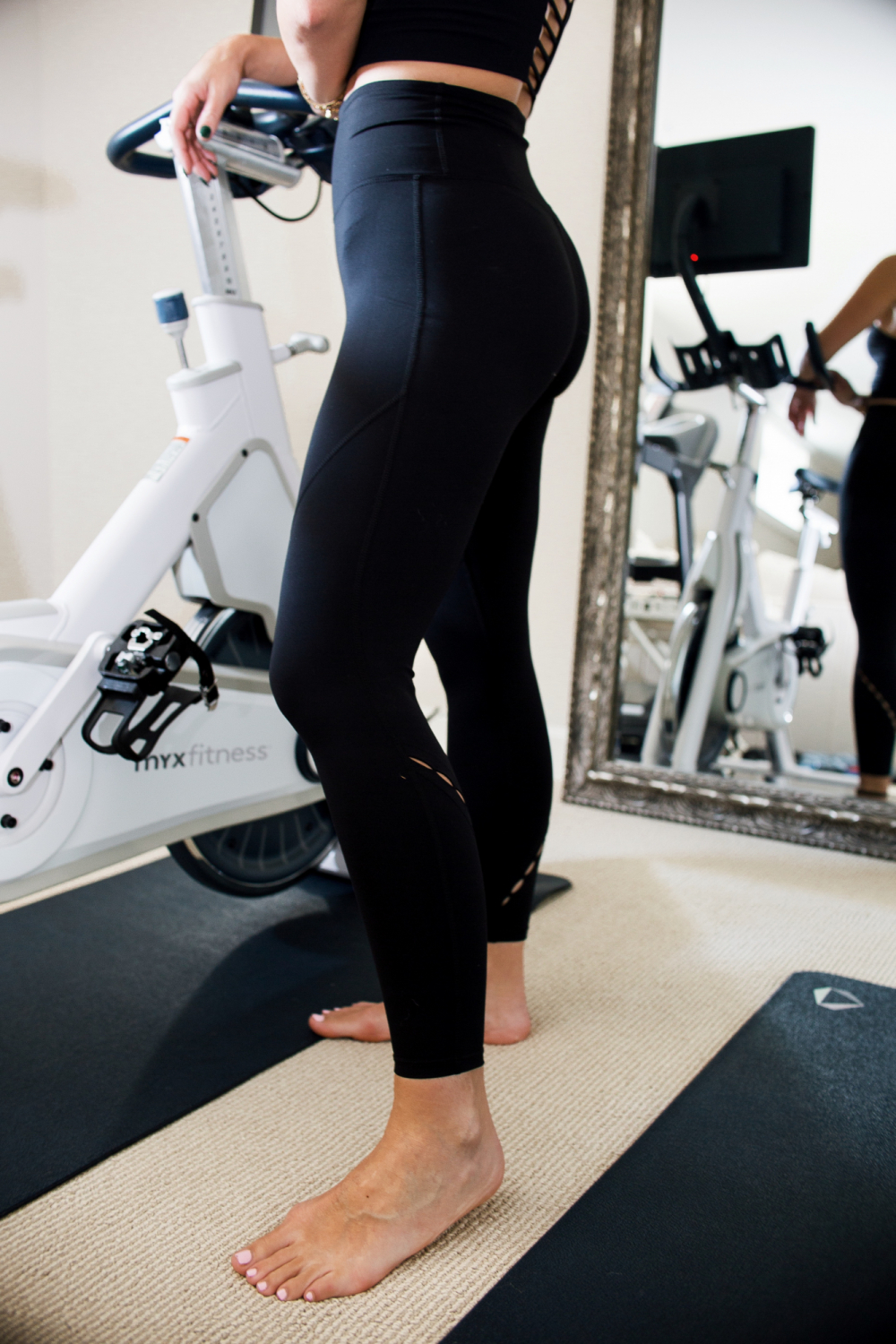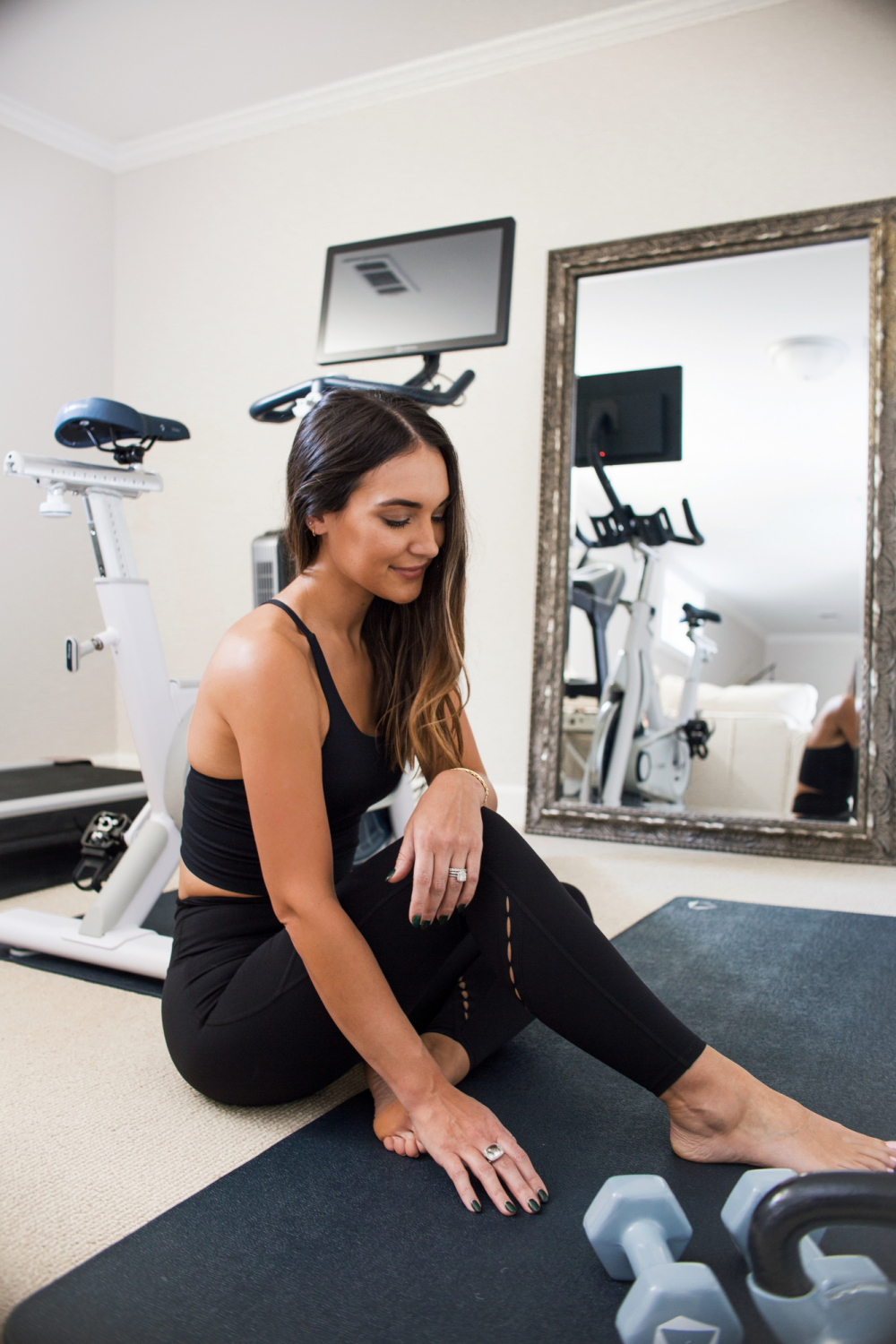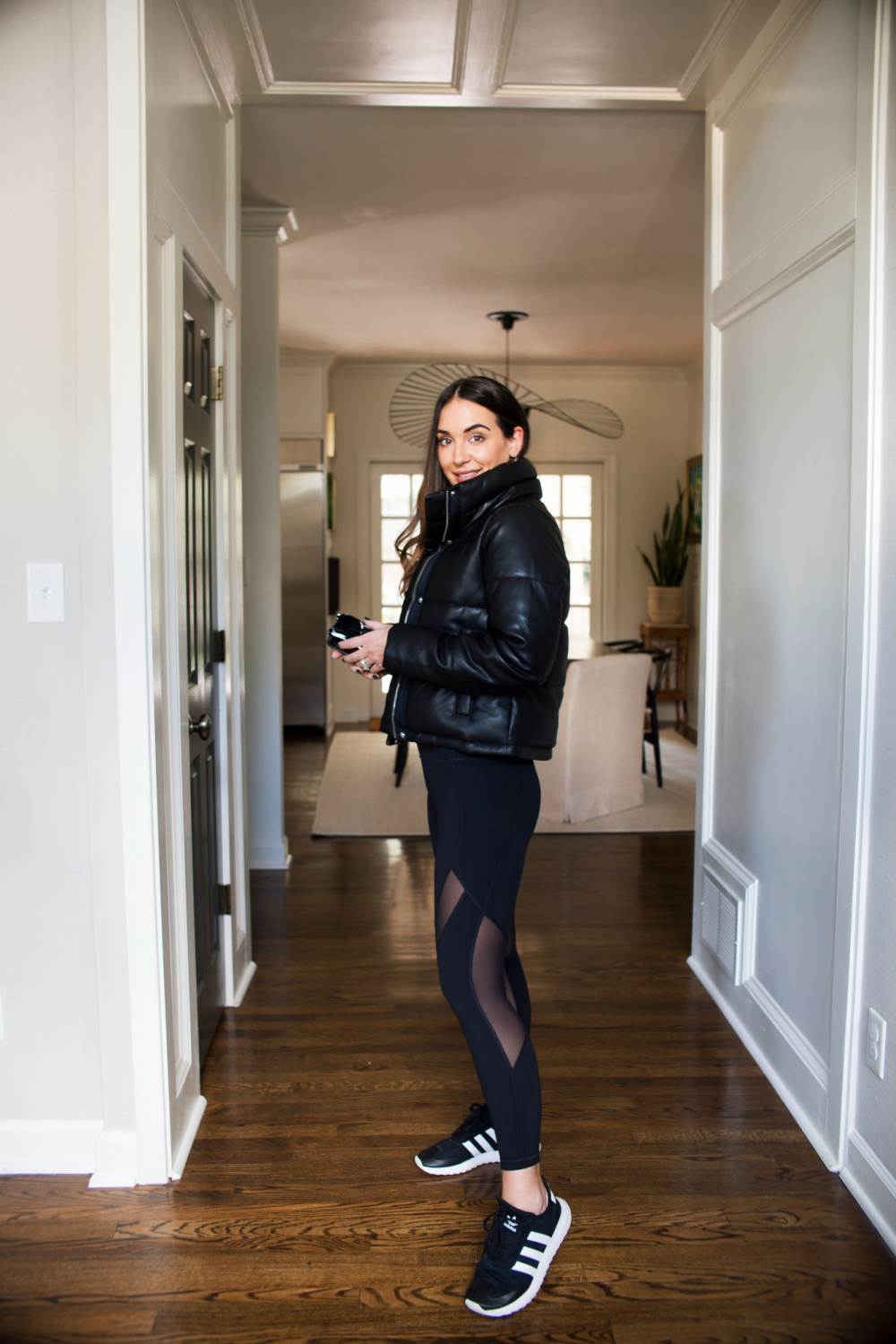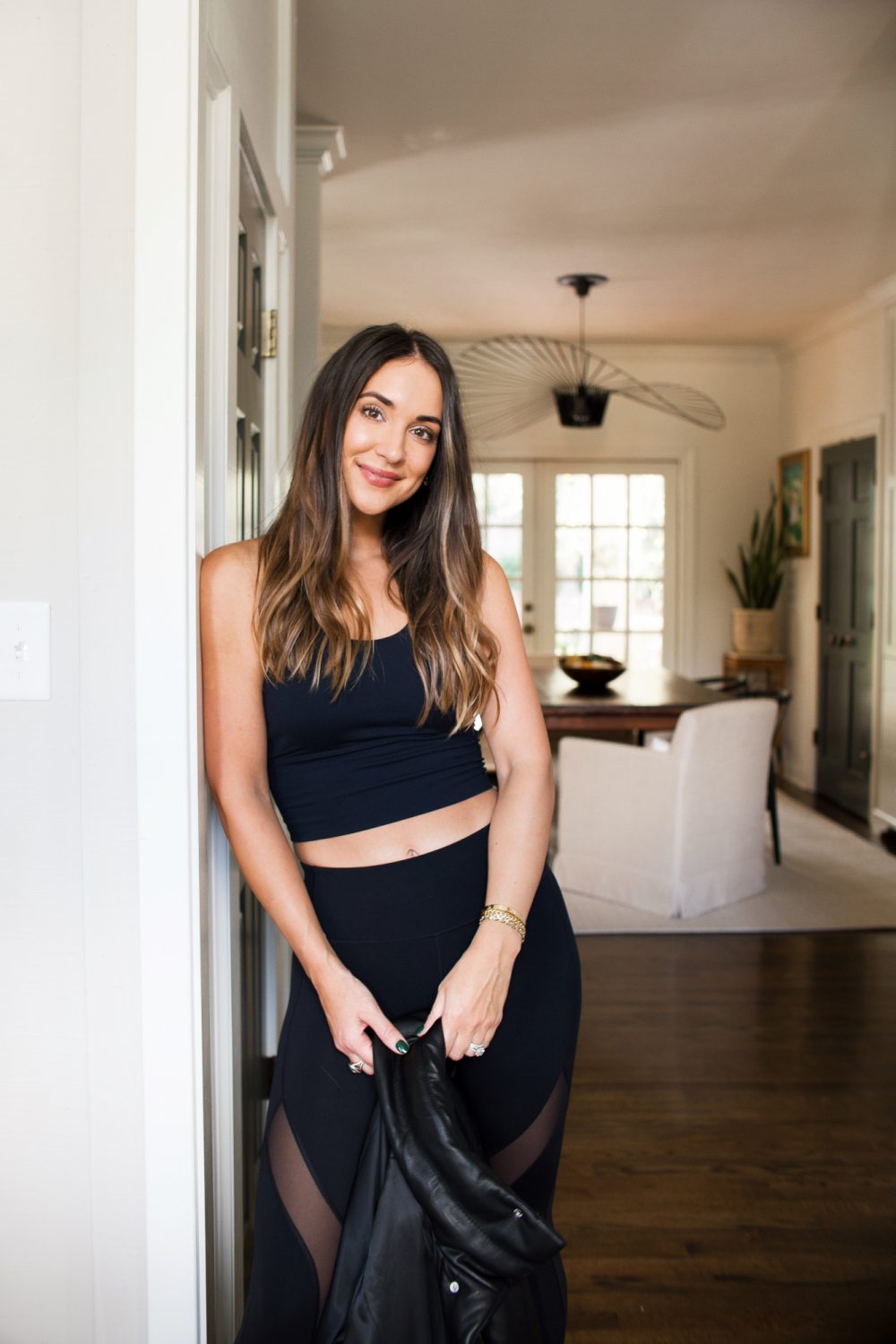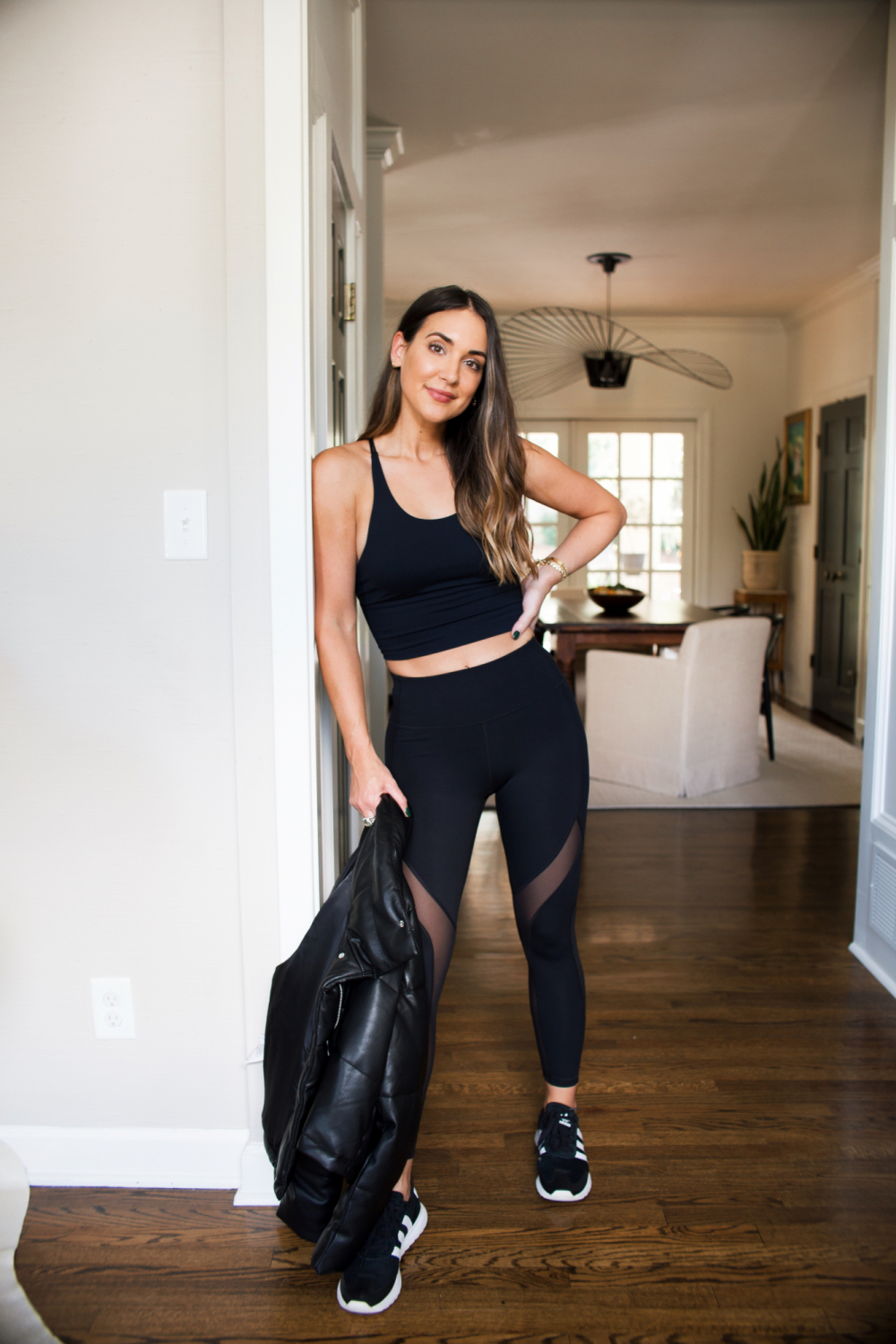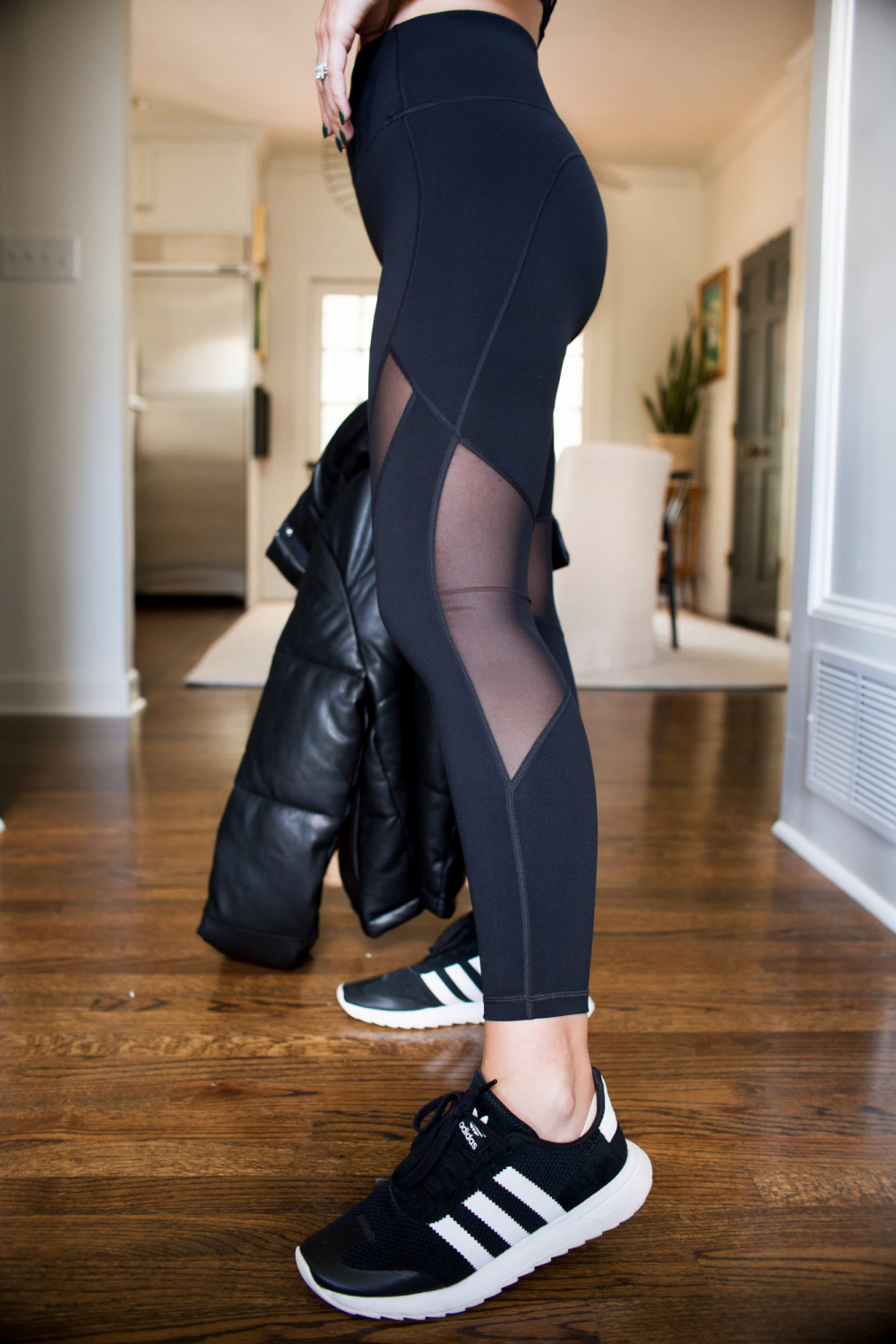 photos by Christian Barnes
Carbon Black Strappy Ladder Back Bra Top (I sized up one size), also love this one | Carbon Black Mesh Panel Leggings (I sized up one size)| Carbon Black High-Waist Vented Legging (I sized up one size) | Vegan Puffer Coat
I linked a few more of J.ING's yoga pieces that I'm loving below, particularly this sports bra and legging combo in olive – I love anything in olive!
For those of you still working out at home also, I have some of my favorite at-home workouts here.  I usually exercise offline as it's kind of my wind-down "me time."  But if you guys would like to see more posts like this, let me know and I can work on it!  A few more fitness posts:
Exercise Routine (as of 2017)
Thanks so much for reading – XO –
brought to you by J.ING