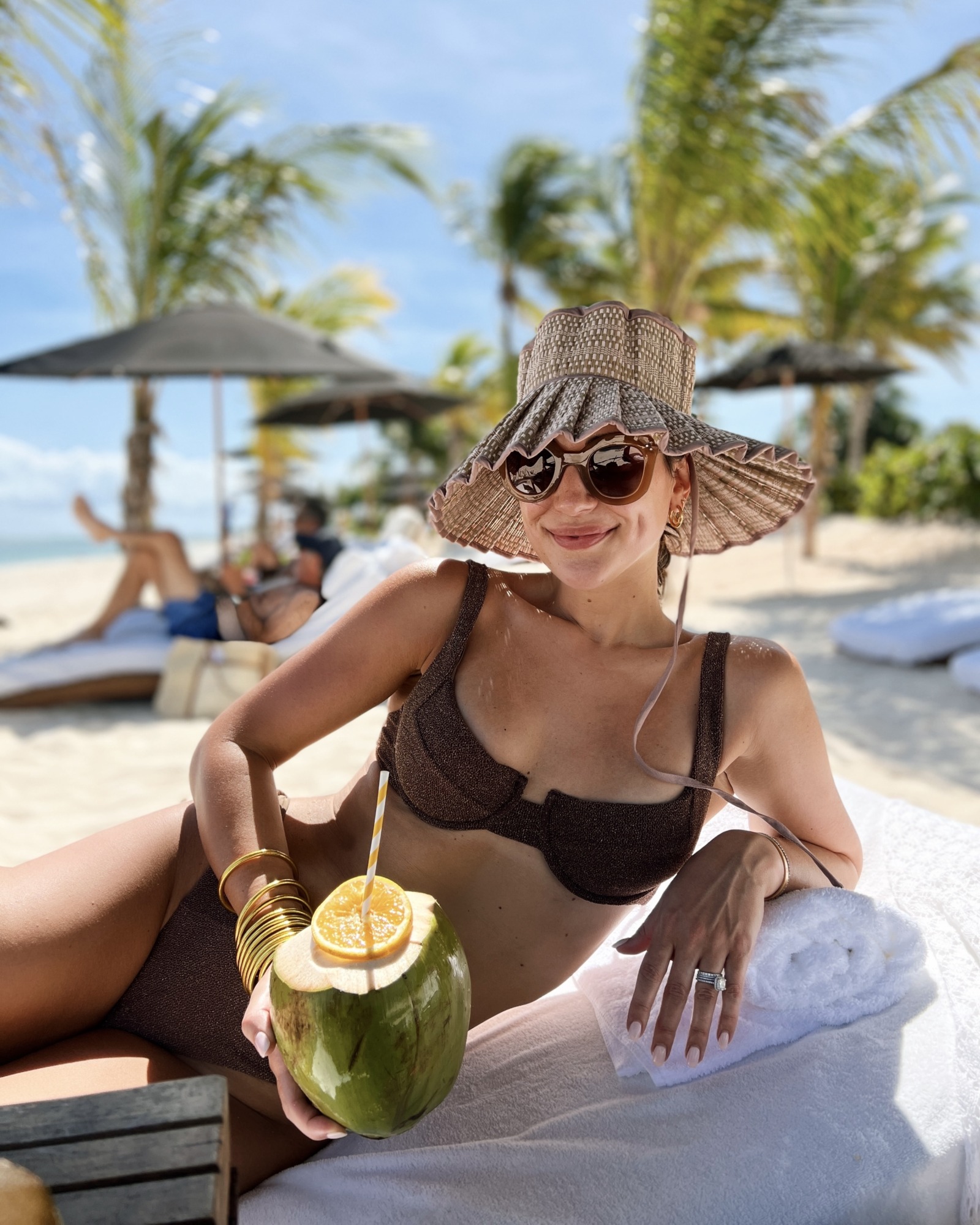 Do you have a favorite Thanksgiving cocktail?
I love a glass of red wine, whiskey rebellion, or a new drink I tried recently called "fire cider." It's just warm apple cider with fireball. Dangerous!
What about you guys?
What to wear for family holiday photos?
I actually wrote a whole blog post with my tips here.
I love that you help a girl decide when to splurge vs. save! What are your biggest "save" areas?
Thank you! My "saves" are tees, leggings, (sometimes) denim, and sunglasses.
But truthfully, the older I get the more I believe the "buy once, buy well" motto.
Your current nail polish color? 
What are your favorite nail colors for the holidays?
I usually lean into Funny Bunny year-round, but in the winter I will go for a burgundy, bright red or dark green. I don't have color names though… I just choose from the nail salon color wheel!
Can you link your magnolia garland?
It's fresh magnolia tucked into faux garland. More info if you search "magnolia garland" on this site and find this post!
What are your tips for women that really struggle to dress themselves well daily?
I would say to think about which celebrities you think dress well and present themselves how you would like to present yourself.
Then look in your closet and think, "would ___ wear this?" It can help you focus on creating the style you ultimately want to have.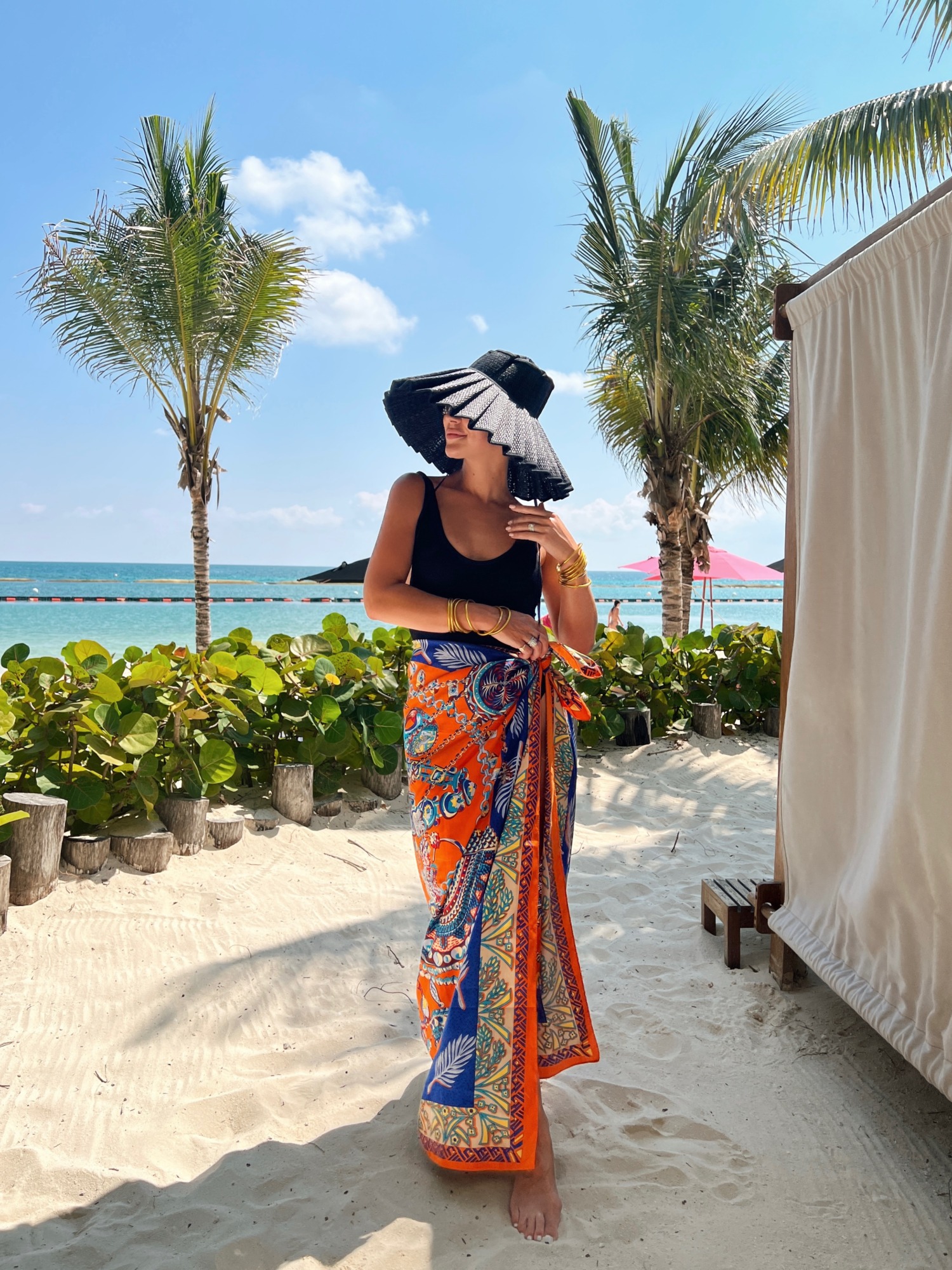 How to find a reputable place for Botox?
Personally, I would only choose for a facial plastic surgeon, plastic surgeon or dermatologist office to inject me. Ask who will be injecting (MD, NP, PA, RN or other) and what experience/training they have.
Sometimes you get out what you put in and the easiest option isn't always the best option.
Having fertility problems. Do you care to share more about your journey getting pregnant with Theo?
I'm sorry. It's tough. I shared some of my experience here. My patience was tested when it took twice as long to get pregnant the second time around, but I did find some things that helped me to be patient and hopeful along the way.
Top 5-10 pieces for someone trying to build a classic wardrobe?
For fall/winter:
A pair of denim that makes you feel great.
A turtleneck bodysuit or sleek turtleneck.
Great fitting white tee.
A stylish cardigan sweater or blazer.
Leather or faux leather pants.
What beauty item have you bought recently that you're loving?
I actually just got this tube of lip balm and I love the tube version (rather than the pot)!
I also bought this skin perfector after the review from a friend and can't wait to try it.
What are those favorite blue light glasses of yours?
My favorite pair. I've been wearing them daily for years.
What's your current workout routine? You look great!
Thank you! I am still doing reformer pilates 1-2x a week. I try to squeeze in walks here and there when I can, but most often it's just the occasional pilates and trying to do the 80/20 rule (eat healthy 80% of the time and splurge 20% of the time).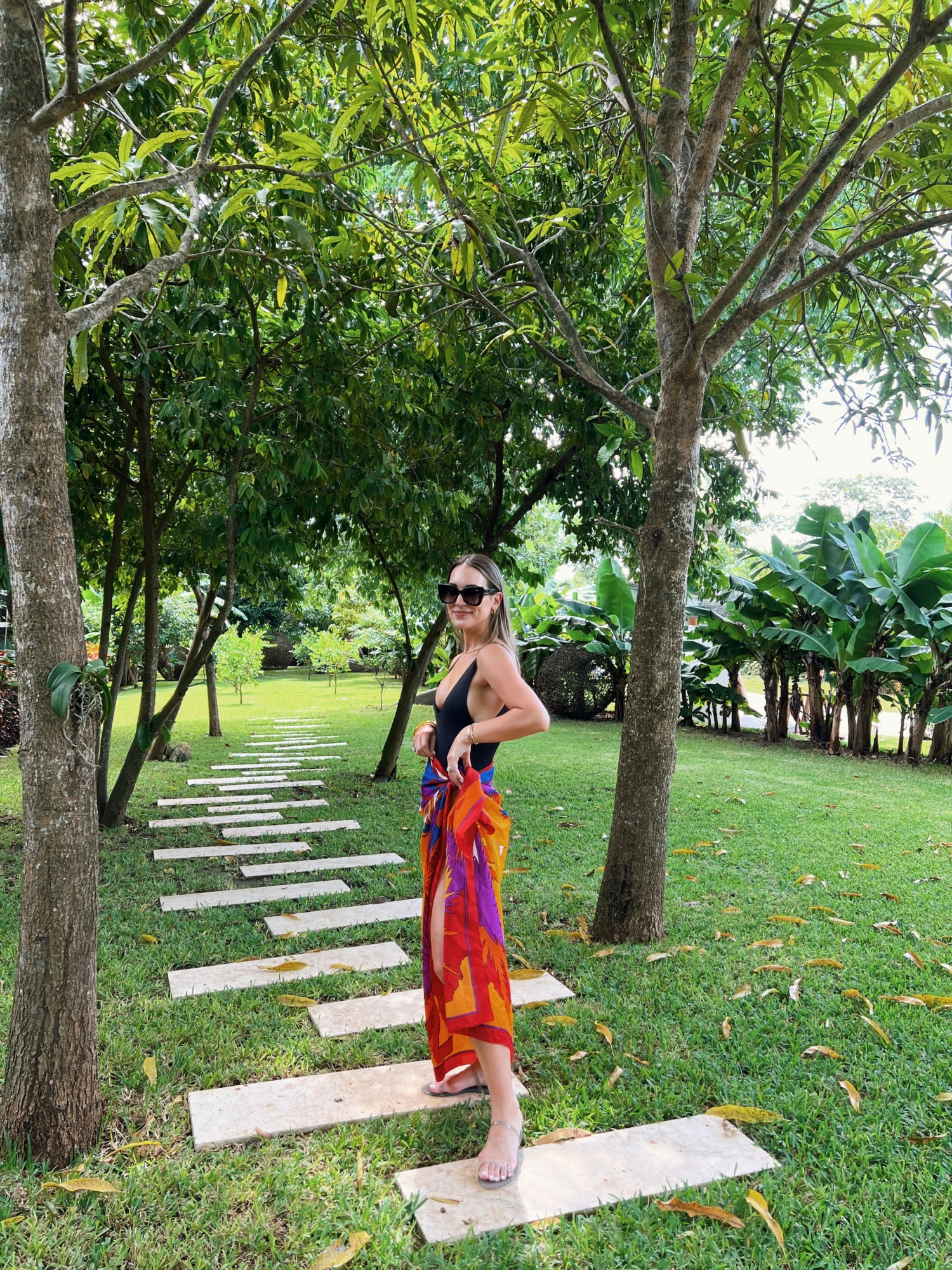 Any recs for a cozy blanket for Christmas gifts?
Hudson and I love these blankets and these (we have three). But another favorite would be this one. It feels like a big sweater.
What's on your travel bucket list?
Fiji, an African safari and to take Christian to London.
Thank you so much for sending in these questions and for my Q&A's, check out the "personal" category of this site. More gift guides coming this week! XO –