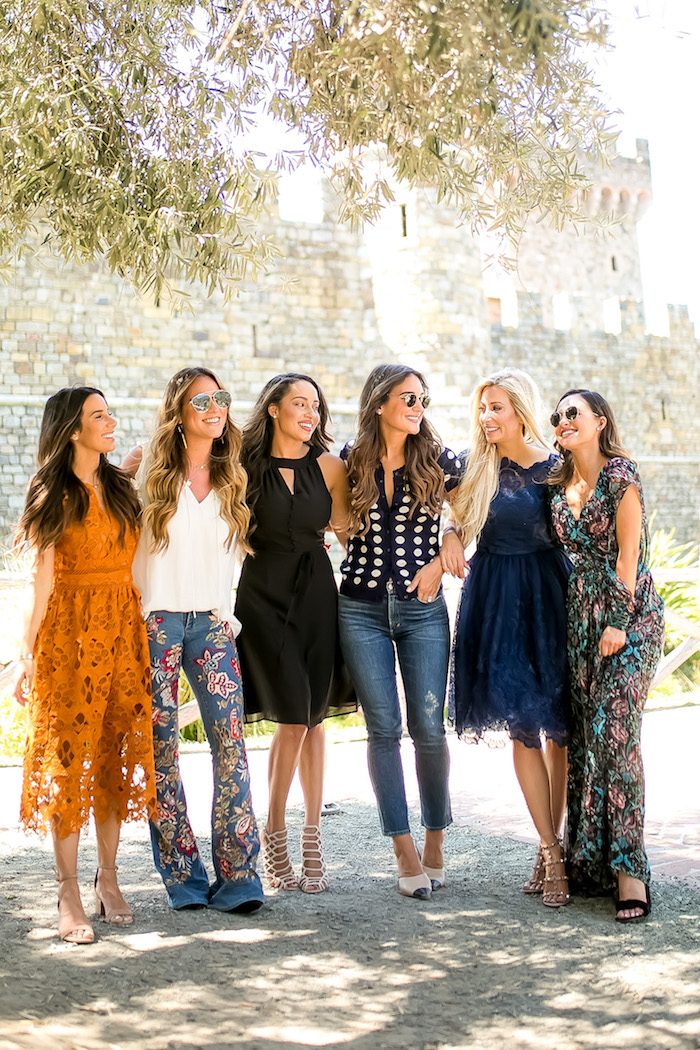 I recently went on a girls trip to Napa and San Francisco with a group of girls on a unique trip that I'm so excited to share some more info on!
When Sarah of the GirlTalk Network originally reached out, I thought, "what is this organization all about?" The more I read, I discovered this nonprofit that brings likeminded female entrepreneurs together to inspire, encourage and empower each other.
One of their mottos is "community over competition." How beautiful those words are! When you are linking minds with others in your industry (regardless of what it may be), it can be easy to feel guarded and protective of your business. We've all been burned before by trusting someone we shouldn't have, and it's never a good feeling.  BUT when you can find a group of women that are confident in their own work, encouraging of creativity and uniquely being YOU, it's a very special place.
What We Did:
We went to some vineyards and had champagne and wine tasting, but some of my favorite things we did on our trip was a picnic at our hotel (more of that in the photos below) and spending the day on the Napa Valley Wine Train. You GUYS. I've been wanting to take a cruise on this train for so long, and I was so excited to experience lunch and wine tasting on the train. However cute you think it is, multiply that by 10. The lunch was delicious (three courses!) and the views along the the way were stunning. If you're heading to Napa and considering hopping aboard – do it!
Where We Stayed:
Napa – Senza Hotel | This hotel is so darling and is nestled right in the middle of all of these vines. We had our picnic below just outside the patio doors of our room, how special is that? The bathroom was so pretty, and I still can't believe I didn't make time to soak in the big tub – it was beautiful!
They had a complimentary breakfast in the morning that was a crazy amazing spread complete with a gigantic Nespresso machine (you guys know I'm a sucker for some Nespresso), and I kept thinking… I love these ladies but I have GOT to bring Christian back to this place!
Four Seasons San Francisco | I recently stayed at the Four Seasons Residence Club in San Diego (mentioned here, here and here), so I was so excited to check out the SF location. Give me a robe and some slippers, and I think I could have camped out here forever. The hotel is in such a great location (not far from Lombard Street – wish we had the time to hop over!), and staying at this gorgeous hotel really got me so excited for all of our SF adventures to come (more on that here).
Best Meal: 
MKT Restaurant at Four Seasons San Francisco | We started our meal here with a punch bowl that combined champagne and tequila and was… incredible.  The view of the city from this restaurant can't be beat and the food was so delicious. The Tuna Crudo, Charred Octopus, Uni Gnocchi and S'mores dessert were some of my favorites. My stomach is nearly growling just thinking about it!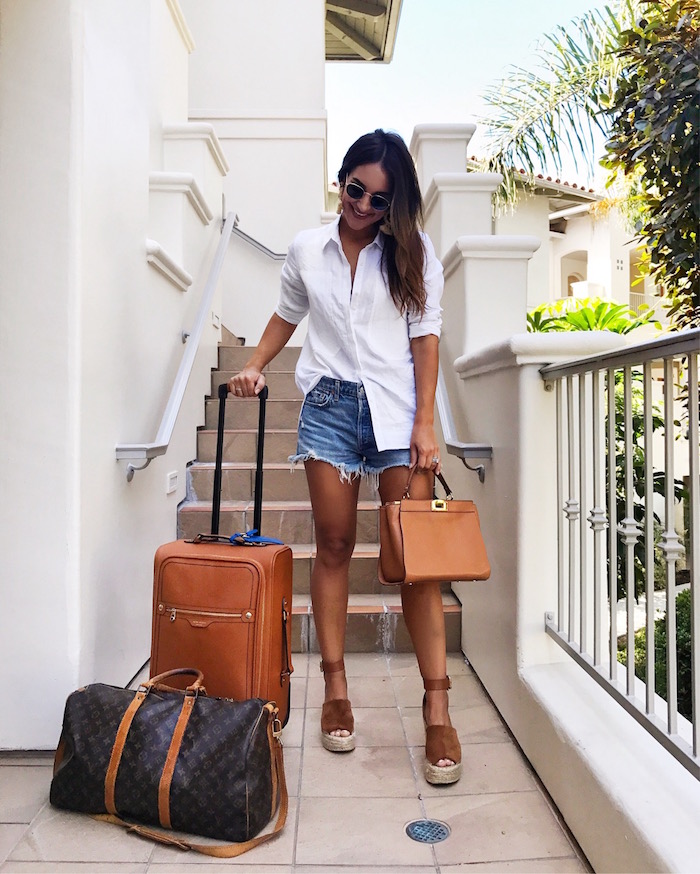 rolling luggage | duffel bag (more on this bag here) | wedges | linen top | shorts, also available here | sunglasses | handbag, also love this one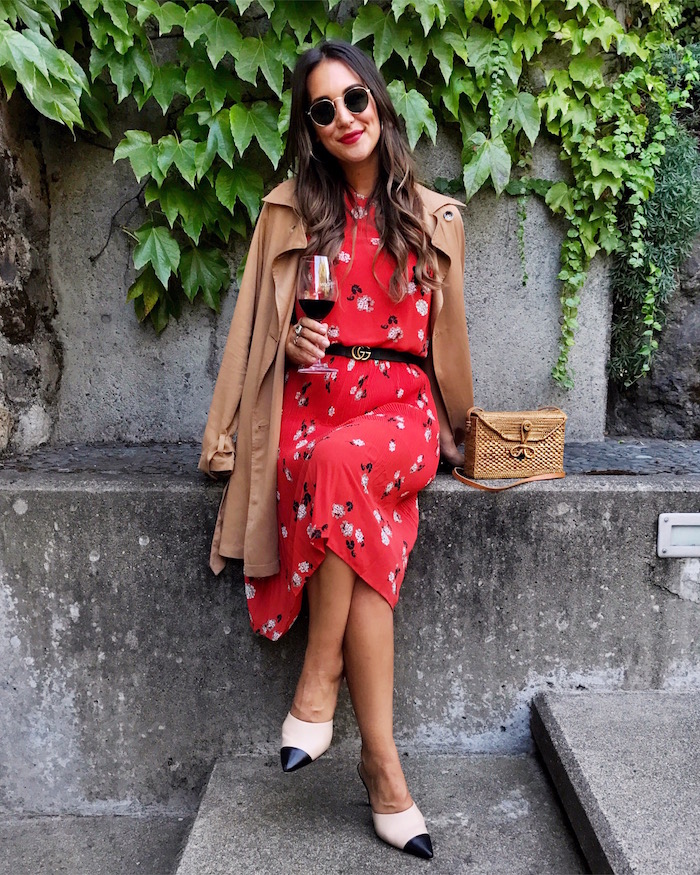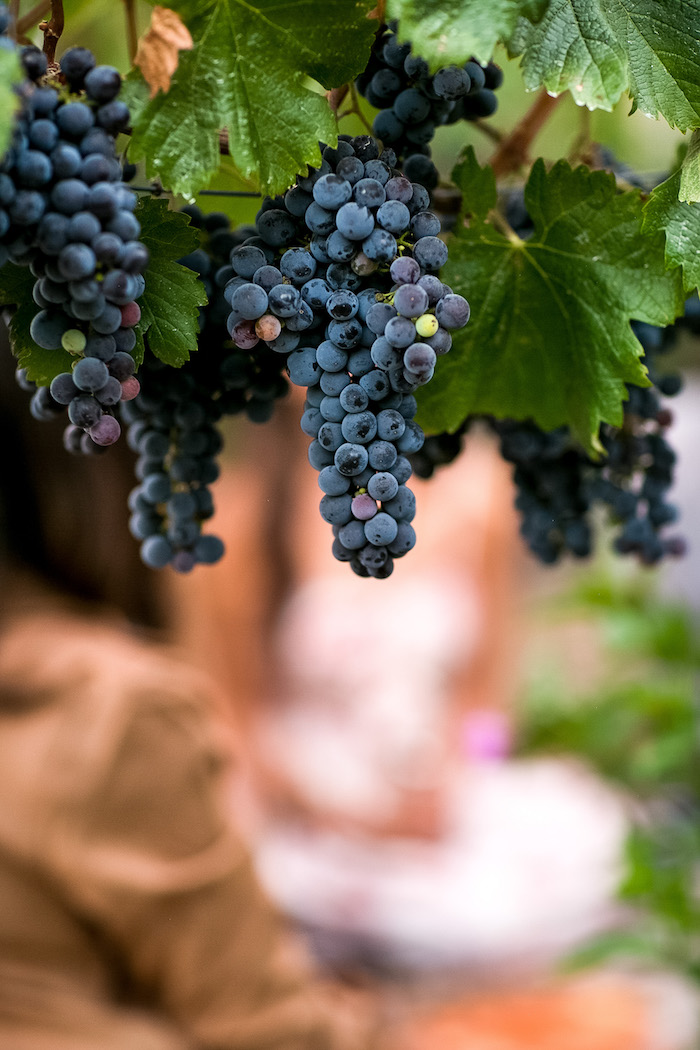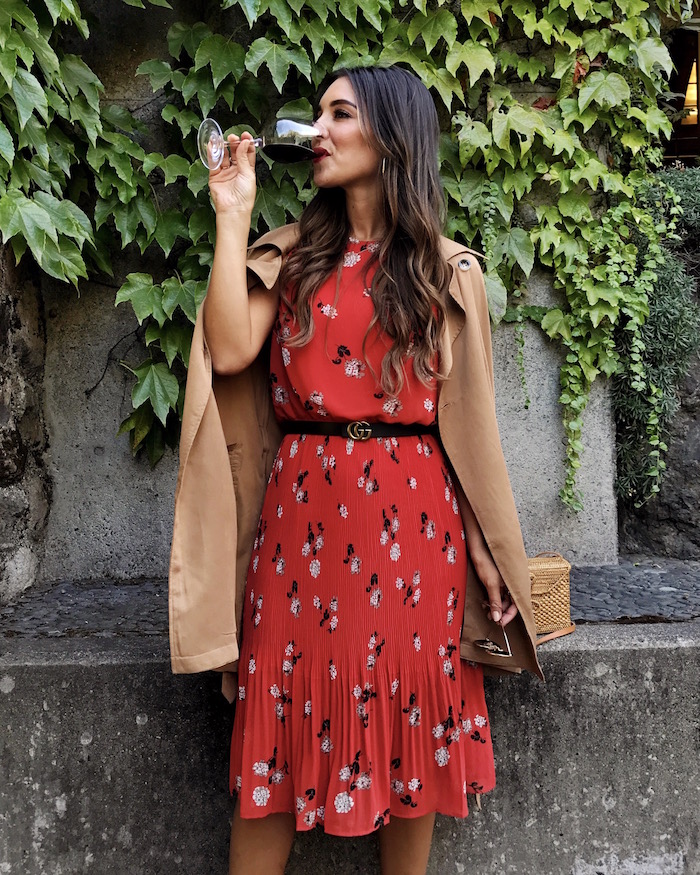 trench coat (I am so in love with this lightweight piece!) & dress c/o JustFab – if you're in between sizes, size down | mules | bag | sunglasses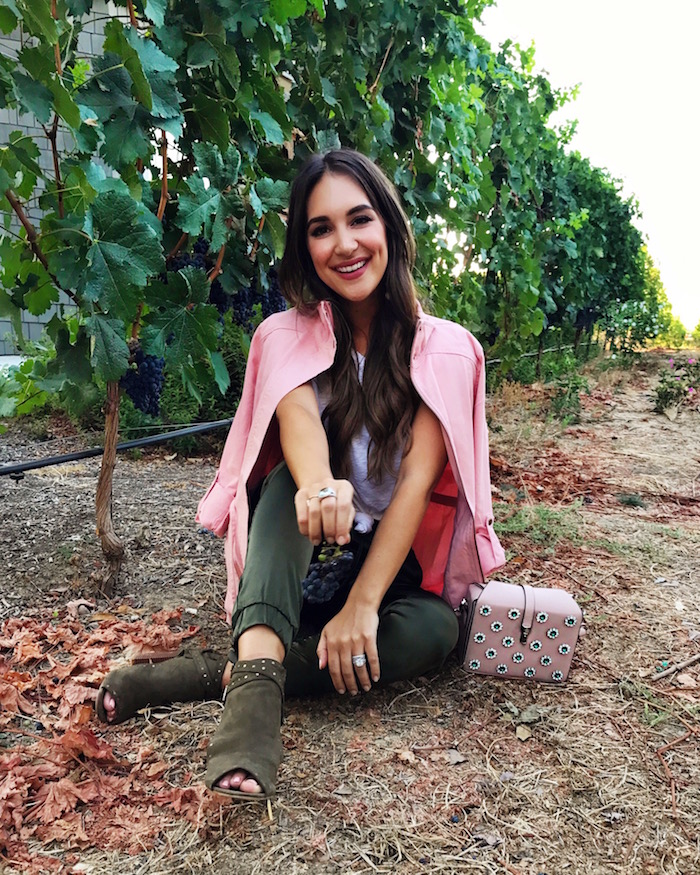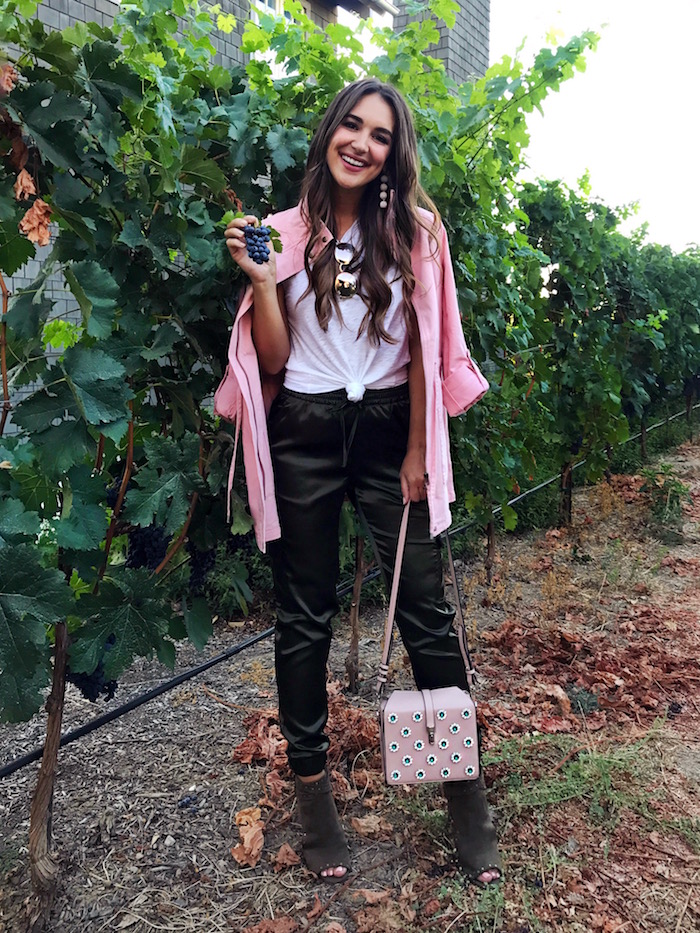 pink jacket & joggers c/o JustFab (if you're in between sizes, size down ) | booties c/o JustFab | tee | sunglasses | handbag | earrings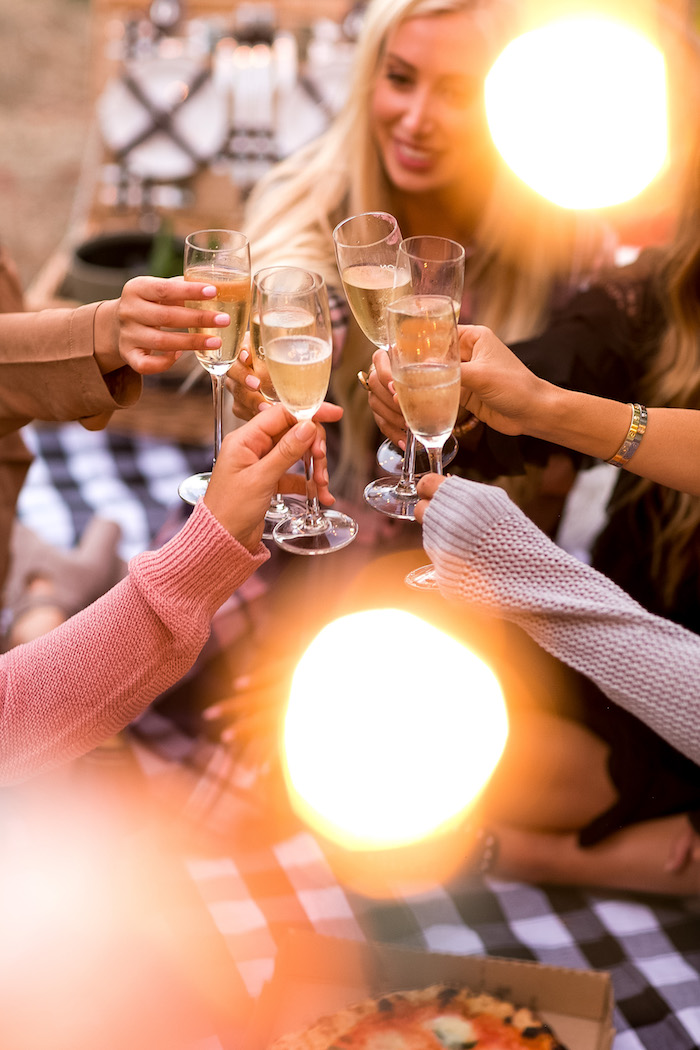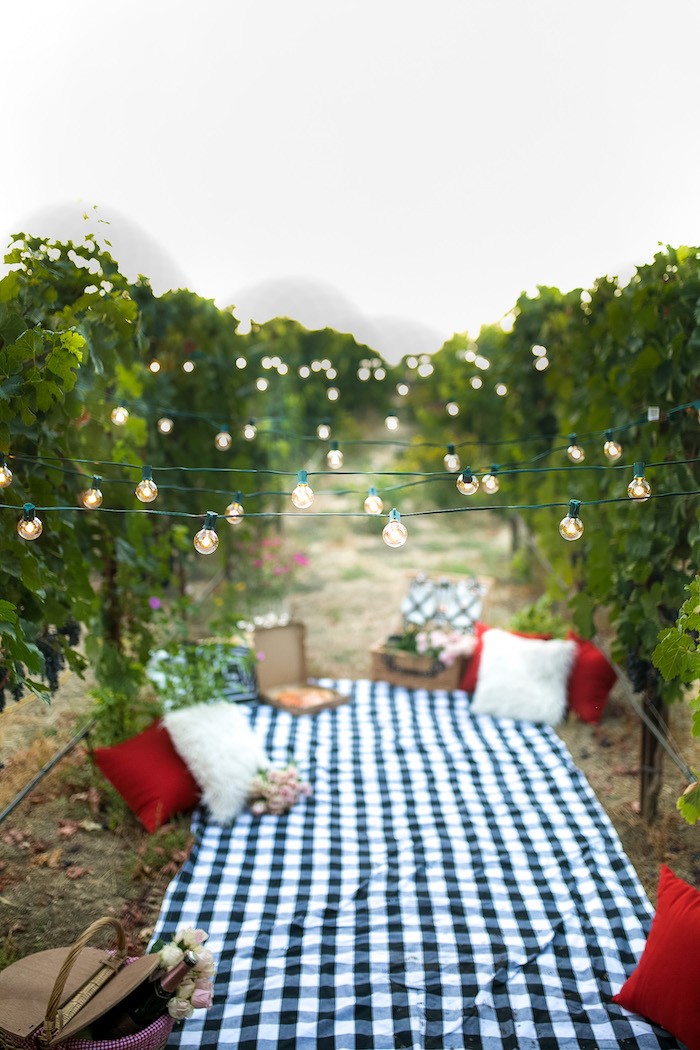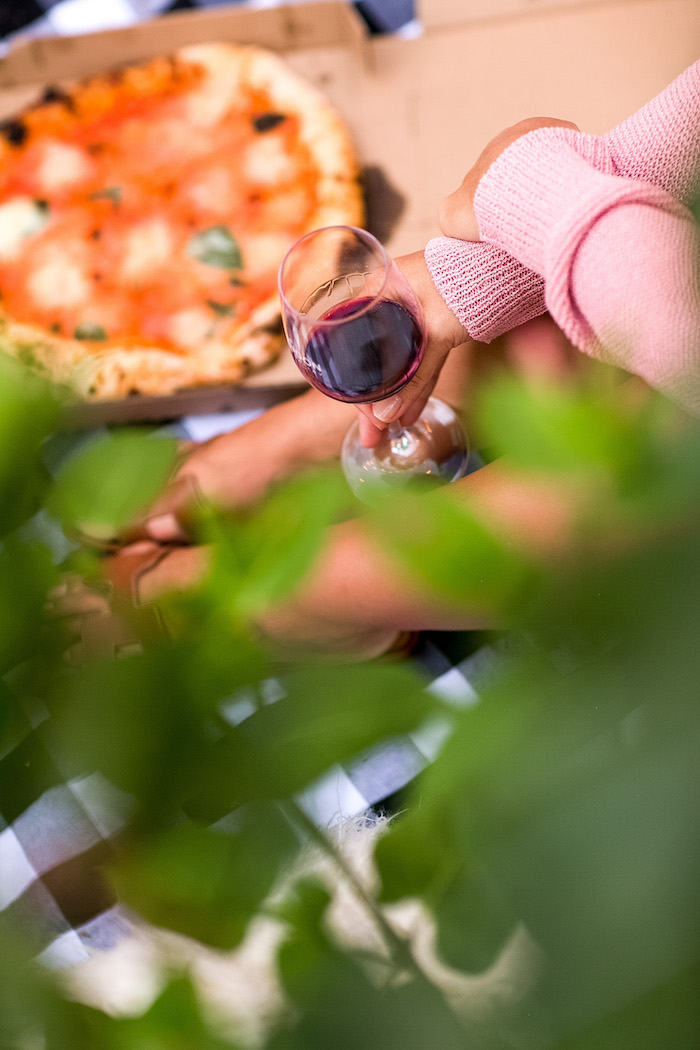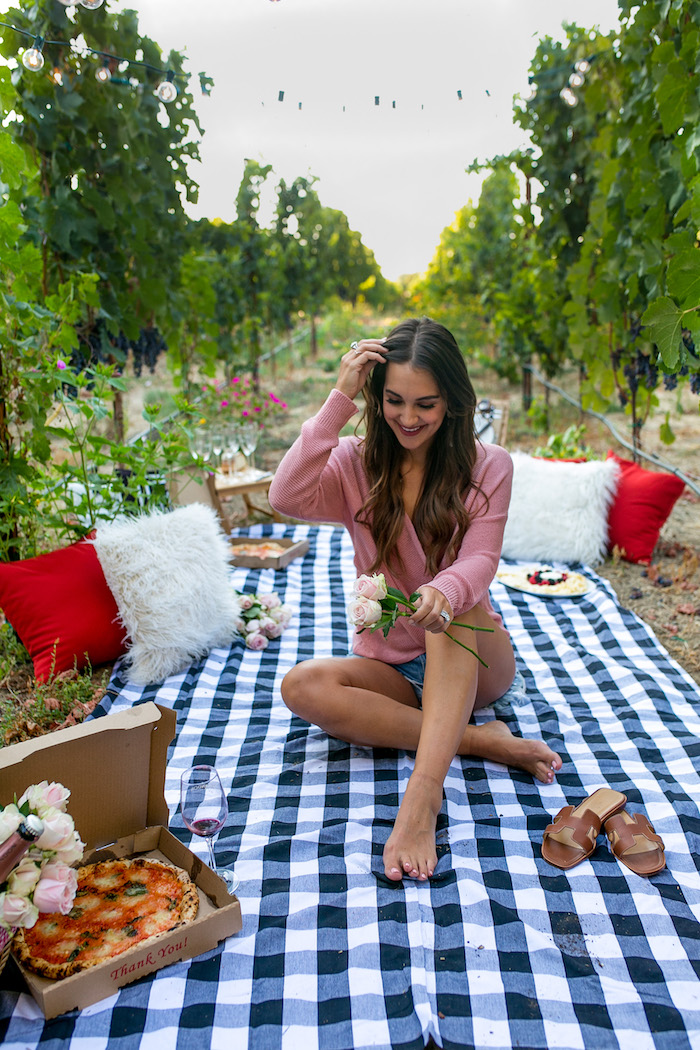 sweater c/o JustFab (size down) | shorts, also available here
This was my first time wearing clothing from JustFab and you guys – they have some of the cutest stuff!  I loved all their blush pieces that are great summer to fall transitional layers, and I couldn't get enough of the trench coat. I wore it on the plane to and from SF, and I know it's going to be the perfect lightweight layering jacket.
And of course the shoes… I can't not talk about their bootie collection. I wore a peep toe olive green pair that I think are so versatile. I can't get enough of green right now!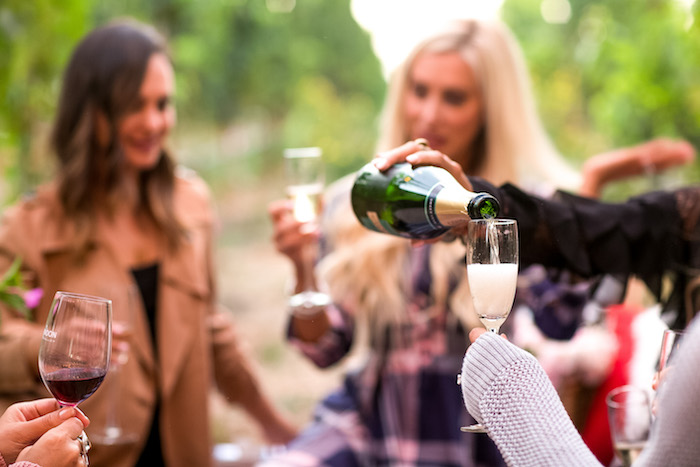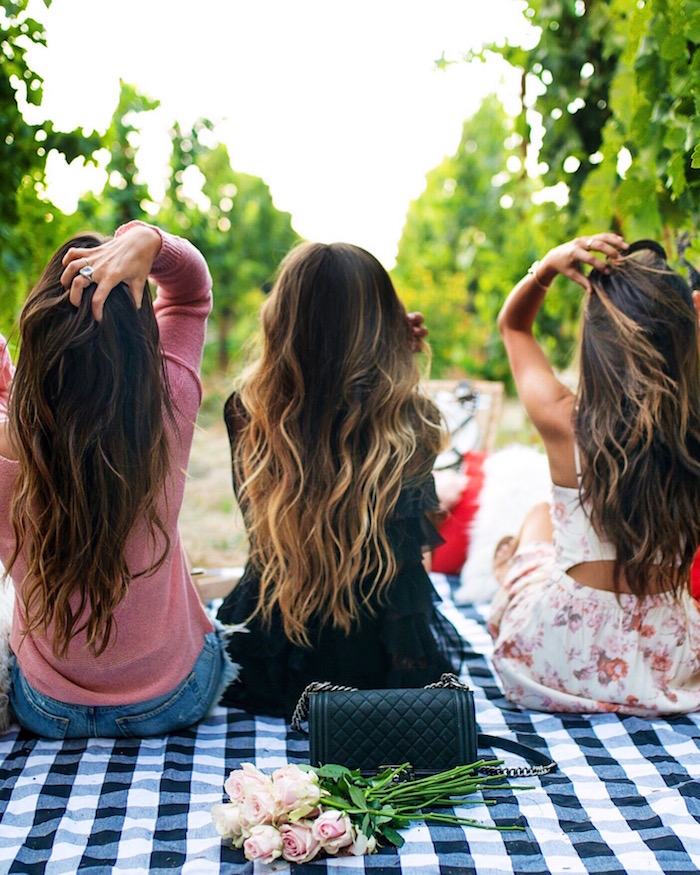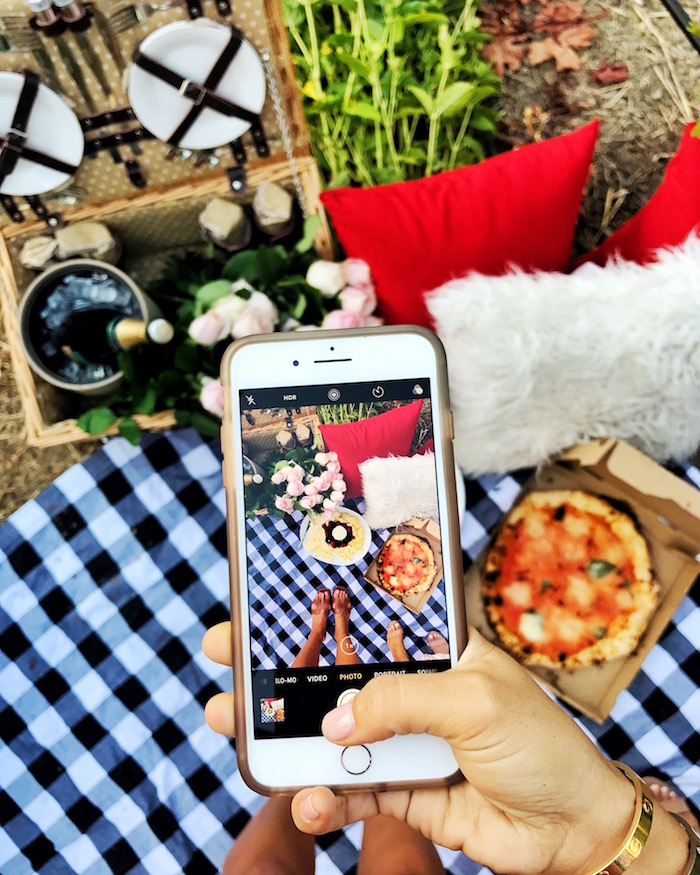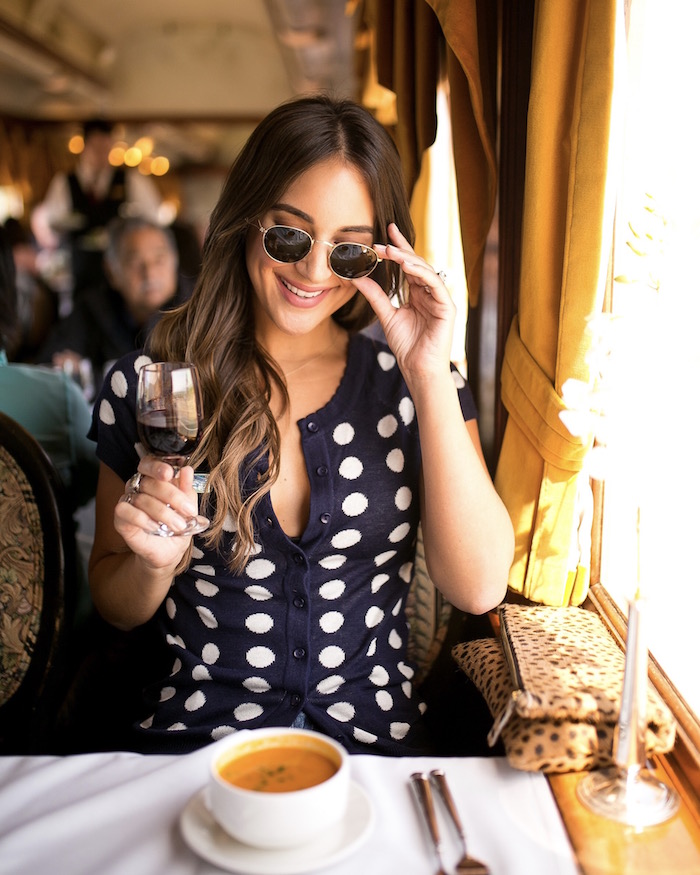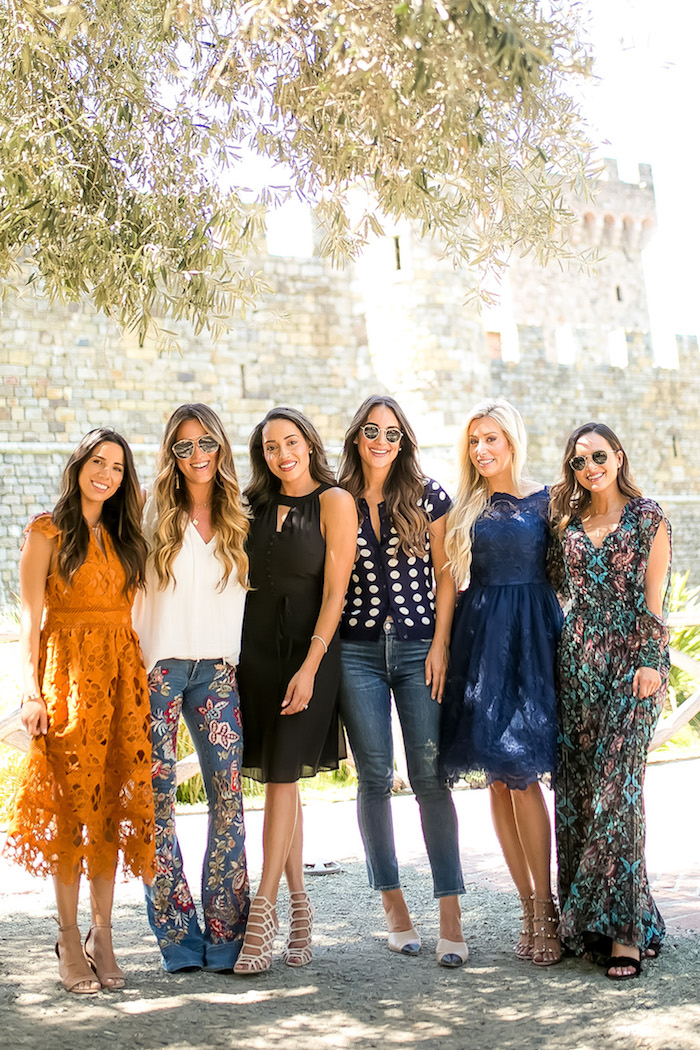 L to R: Ariana Lauren, Hunt for Styles, A Keene Sense of Style, myself, Sarah Pendrick, Melanee Shale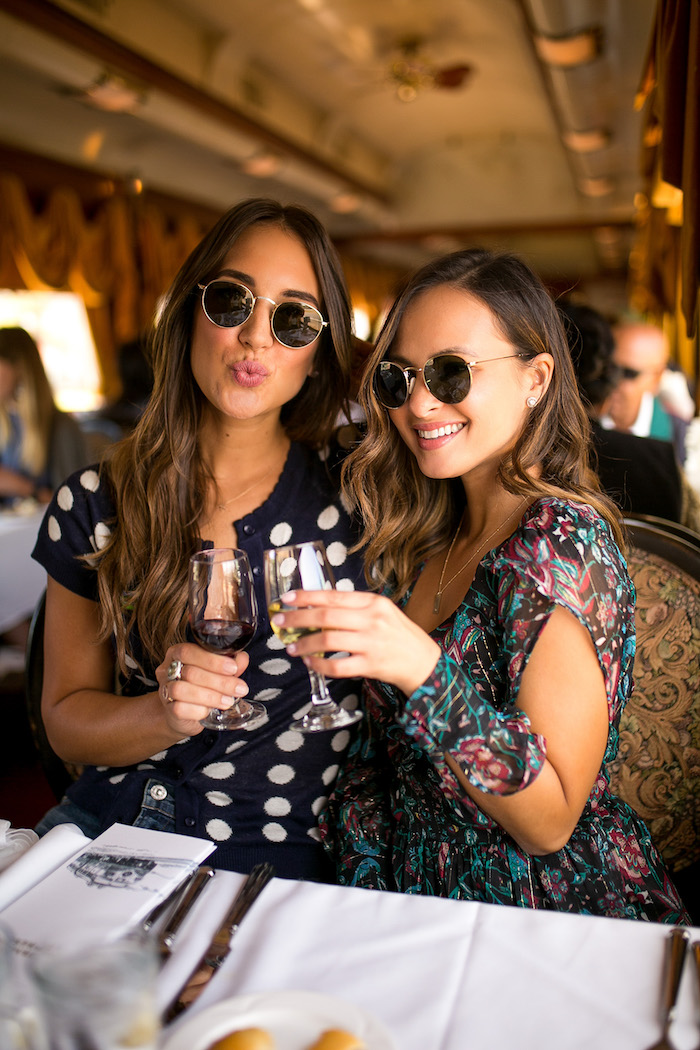 polka dot sweater c/o Modcloth | denim, also available here | mules | sunglasses | teardrop ring | albion ring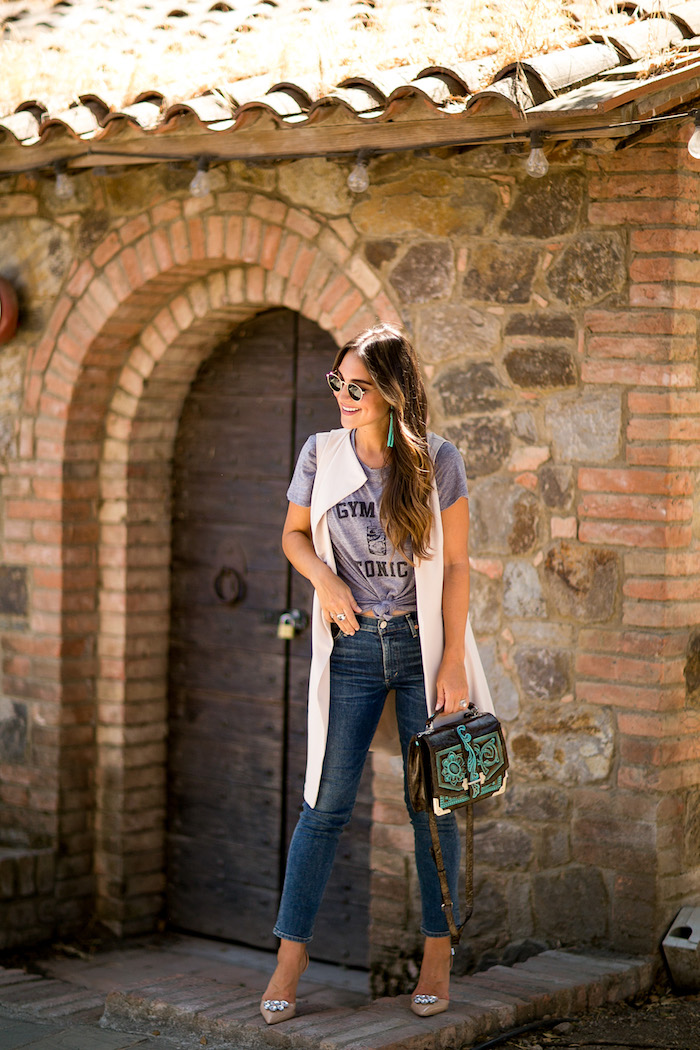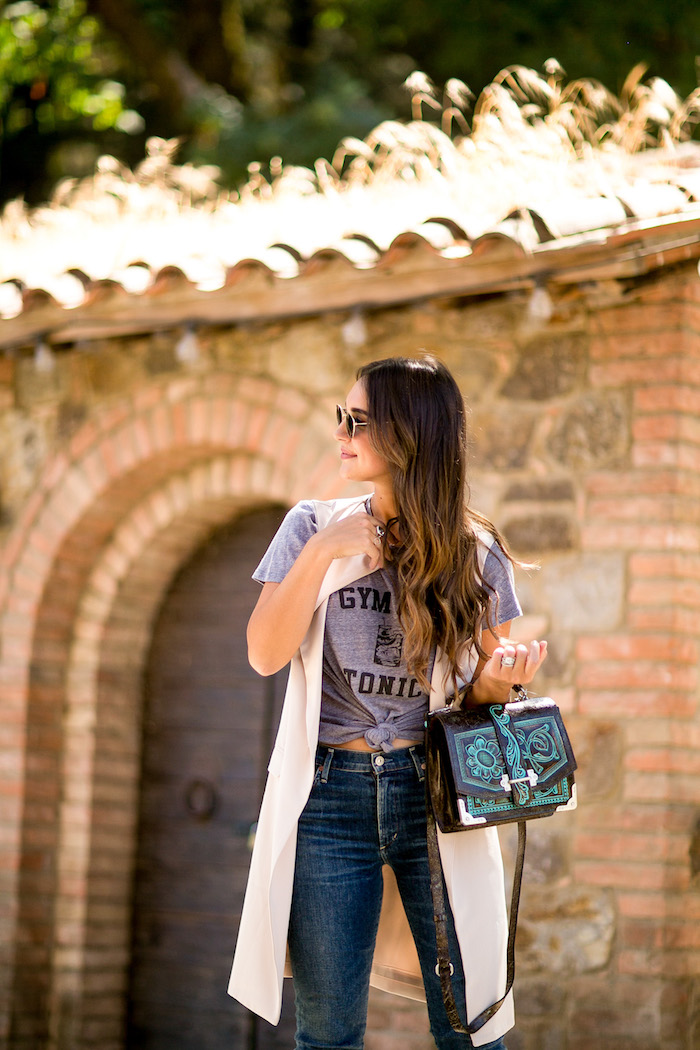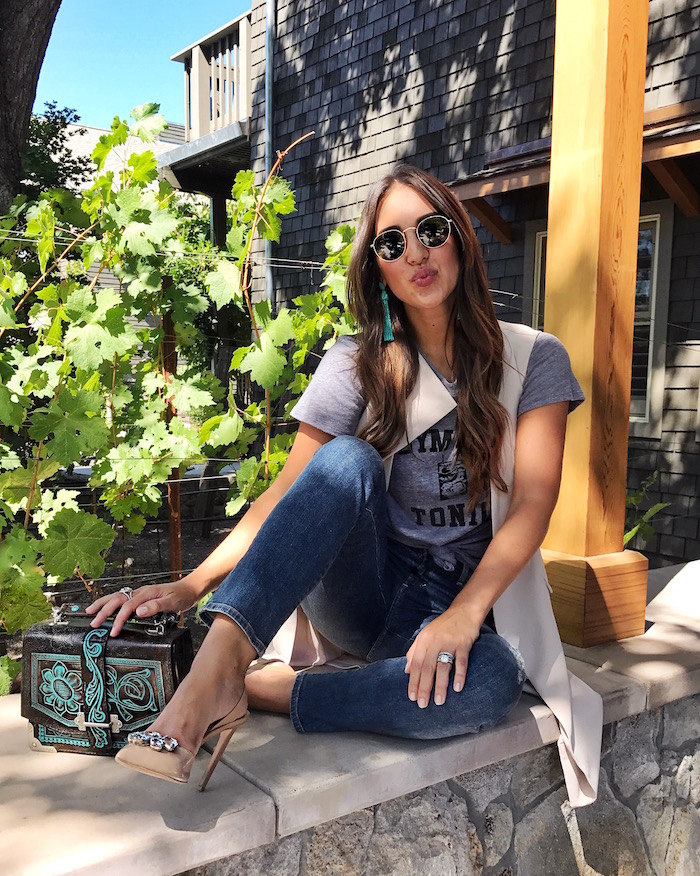 denim, also available here | heels (old), similar styles here and here | bag | tee | similar vest here and here | sunglasses | earrings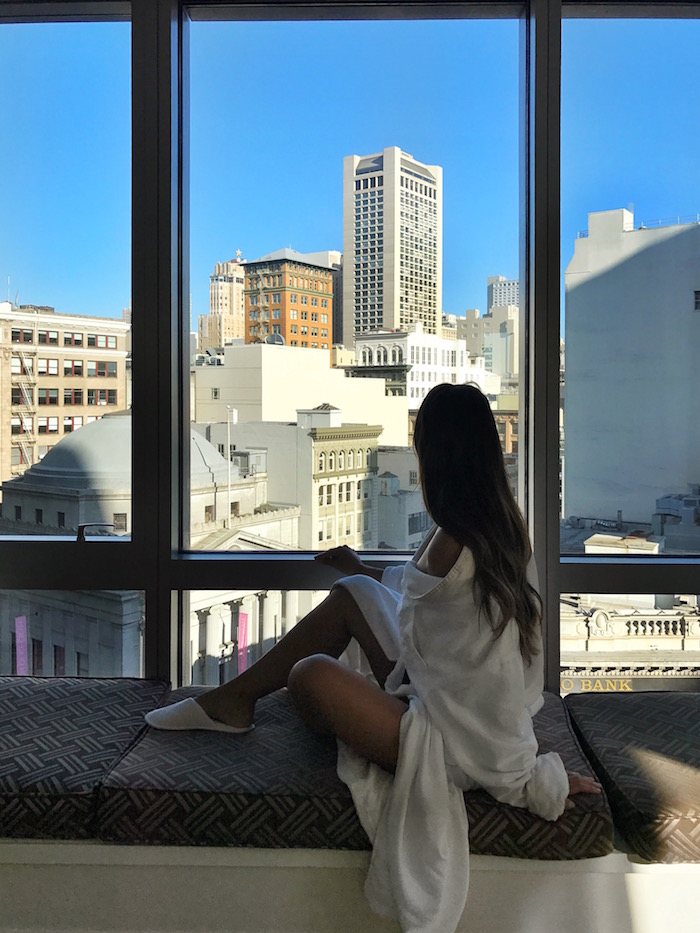 professional photos by Ashley Streff
I hope this is some helpful info for any of you planning on heading to Northern California anytime soon! I also have another post on a trip to Napa from last year here.
For more info on the GirlTalk Network and how you can involved, check out their site here. Thanks so much for reading! Hope everyone had a great holiday weekend – XO –
Sponsored by JustFab