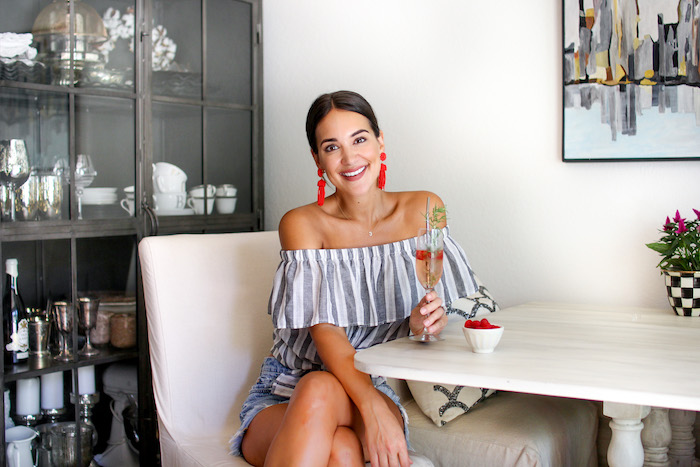 It feels appropriate to share my favorite cocktails with you guys today because my birthday was last week which really meant ALL week… right!? Christian and I took a weekend trip to Catalina Island, and I plan to share more on that trip soon (sneak peek on Instagram).  We went two summers ago and knew we had to go back!
For some posts from that trip you can check out posts here, here and my guide here.
But let's get into some cocktail recipes, shall we?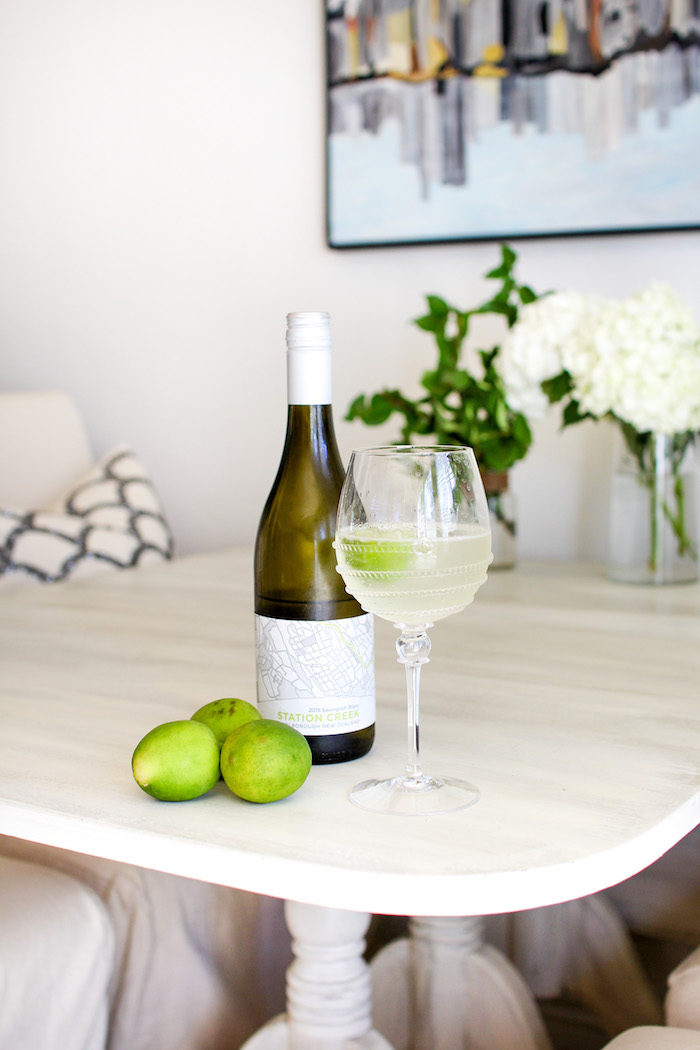 White Wine Spritzer | My most commonly made summer cocktail. Seriously so easy and delicious, it's my go-to because you guys know I'm a self-proclaimed wine-o!  Just squeeze half a lime into a wine glass, and pour two parts chilled white one to one part sparkling water (you can mix this ratio to your personal taste). Voila!
Raspberry Rosemary Bubbles | With a muddler or the end of a wooden spoon, gently smash one or two raspberries and a small handful of rosemary leaves in the bottom of your champagne flute. This releases the juice from the berries and the rosemary's fragrance. Pour in some champagne or sparkling wine/rosé and garnish with a sprig of rosemary.
I was drinking this at the pool here and on the patio here.
Caipirinha | We use this recipe.  This is definitely Christian's favorite warm weather drink to make.  He discovered this cocktail when he was in the Brazilian rainforest and has some dramatic story to go with it about ice being boated in for the drinks or something ridiculous.
Regardless, it's actually really refreshing and very easy to make!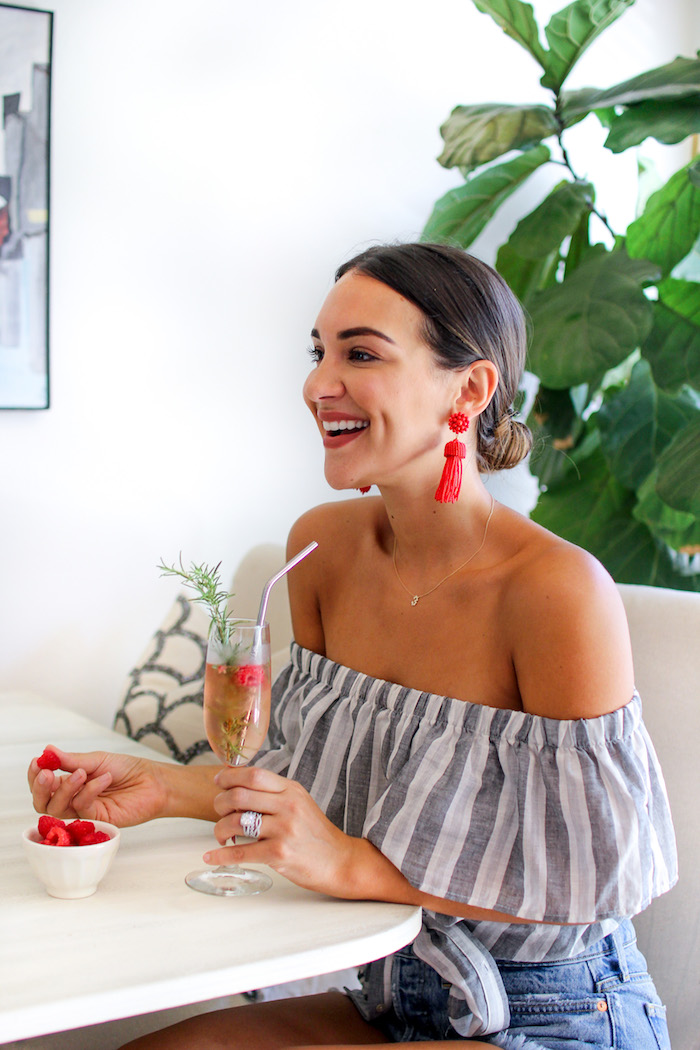 photos by Christian Barnes

top (I would recommend sizing down), also available here | shorts (runs TTS), also available here | earrings, also love these | "3" necklace | champagne straw | bar cart | marble slab | marble wine cooler | wine glass | chairs and slipcovers
And there you have it!  I loved sharing these recipes (and having the excuse to drink all three of these for the photos) with you guys. I've had a few girls asks questions about my favorite wines.  Would you guys want a separate post about my favorite wines?
Thank you so much for reading and of course, I'd LOVE to hear your favorite cocktail recipe! XO –