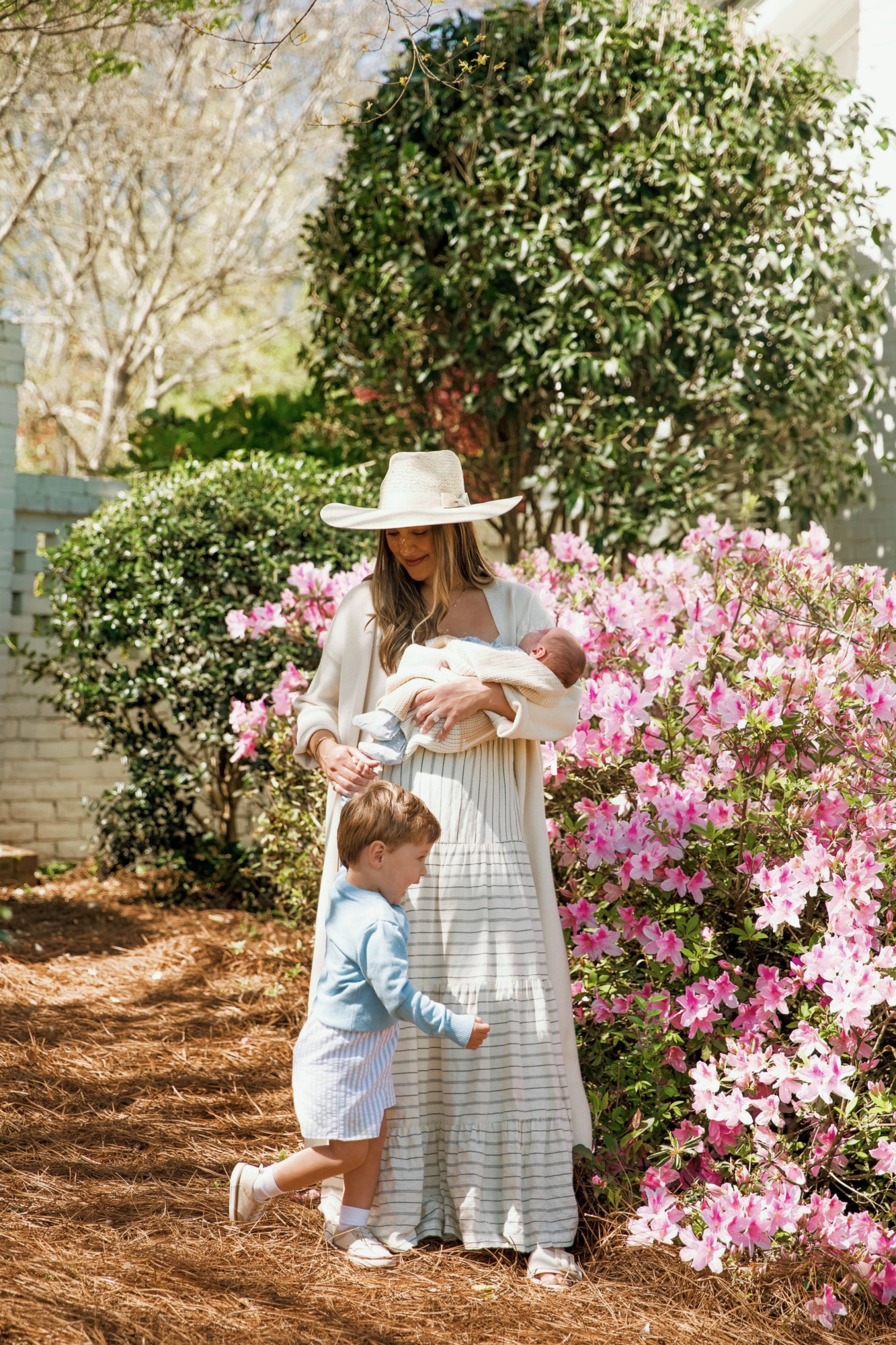 dress (old) – similar style here and here | cardigan (sold out) – similar style here and here | slides, also love these | hat | Hudson's sweater
Link for the carpet cleaner you've shared before?
This is the carpet cleaner I have.
I asked for it for Christmas one year and it is truly the gift that keeps on giving.
I use the Bissell carpet cleaner solution and on outdoor patio furniture cushions (they are white), I also incorporate this Clorox spray.
Traveling to Europe this year. Would love inspo!
I am jealous! In the "travel" category you'll find all of my European recommendations and outfits.
Some of them below:
Guide to Paris | Babymoon + European Travel Tips
Are you done with skinny jeans? I have too many to just not wear them anymore!
I've never felt skinny jeans flatter my body, so I haven't worn them in many years. I was quick to jump on the wider leg cropped jean and mom jean trends because they make me feel more comfortable and confident.
But if you like the way you look in skinny jeans, I say they stay! As long as the wash is classic (no "whiskering," distressed, etc.) like these or these, I think we should focus more on what flatters our body shape vs. what others say is on-trend.
Are you using a postpartum belly belt?
I wore this one for 2-3 weeks. It's the same one I used with Hudson.
I wore this one for back support while pregnant with Theo.
You always seem to add something different or a twist to classic outfits. Would love tips!
LOVE this question (and thank you)!
I think layering always makes an outfit more interesting – adding a blazer, necklaces, or a sweater loosely tied around the shoulders.
I also love adding a neckerchief or headband to an outfit.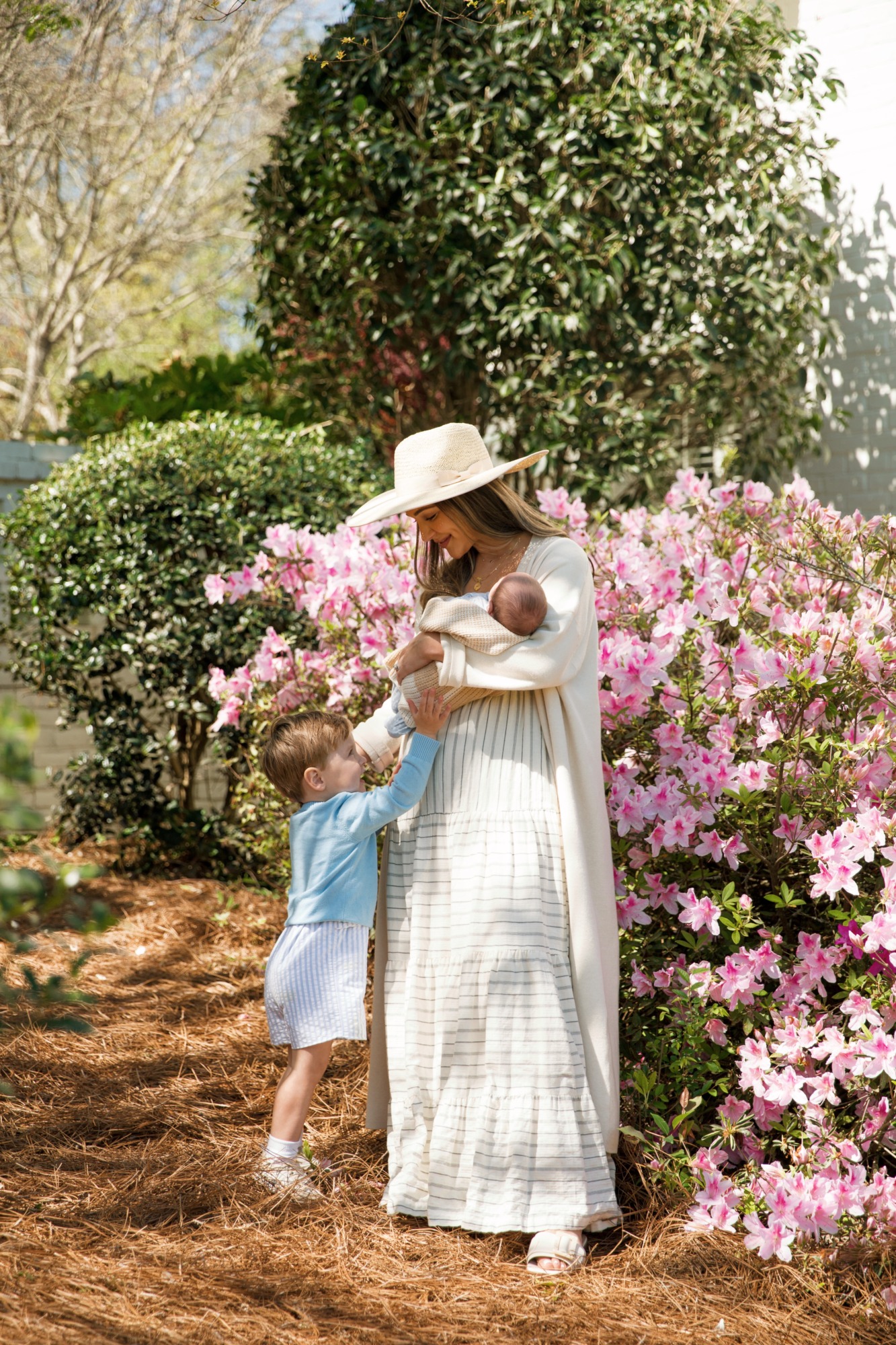 What are your go-to's for easy weeknight dinners? 
I feel you here – I am always looking for ideas! Easy cleanup is also a huge factor for me. Who wants to spend hours cooking and cleaning up afterward?
Some of the recipes that are in regular rotation for us are:
15 Easy Healthy-ish Meal Ideas
Chickpea Salad on Avocado Toast
You can find all of my favorites in the "food & drink" category of this site!
A few other recipes that aren't on this blog that we like:
Oven Ham & Cheese Sandwiches (Christian's favorite)
What is the breast pump you posted the other day?
What are the glass baby bottles you're using?
I really love these with the stage 1 nipple.
Do you have a recommendation for a good robe that isn't too heavy?
I recently got this one and it's a great summer robe!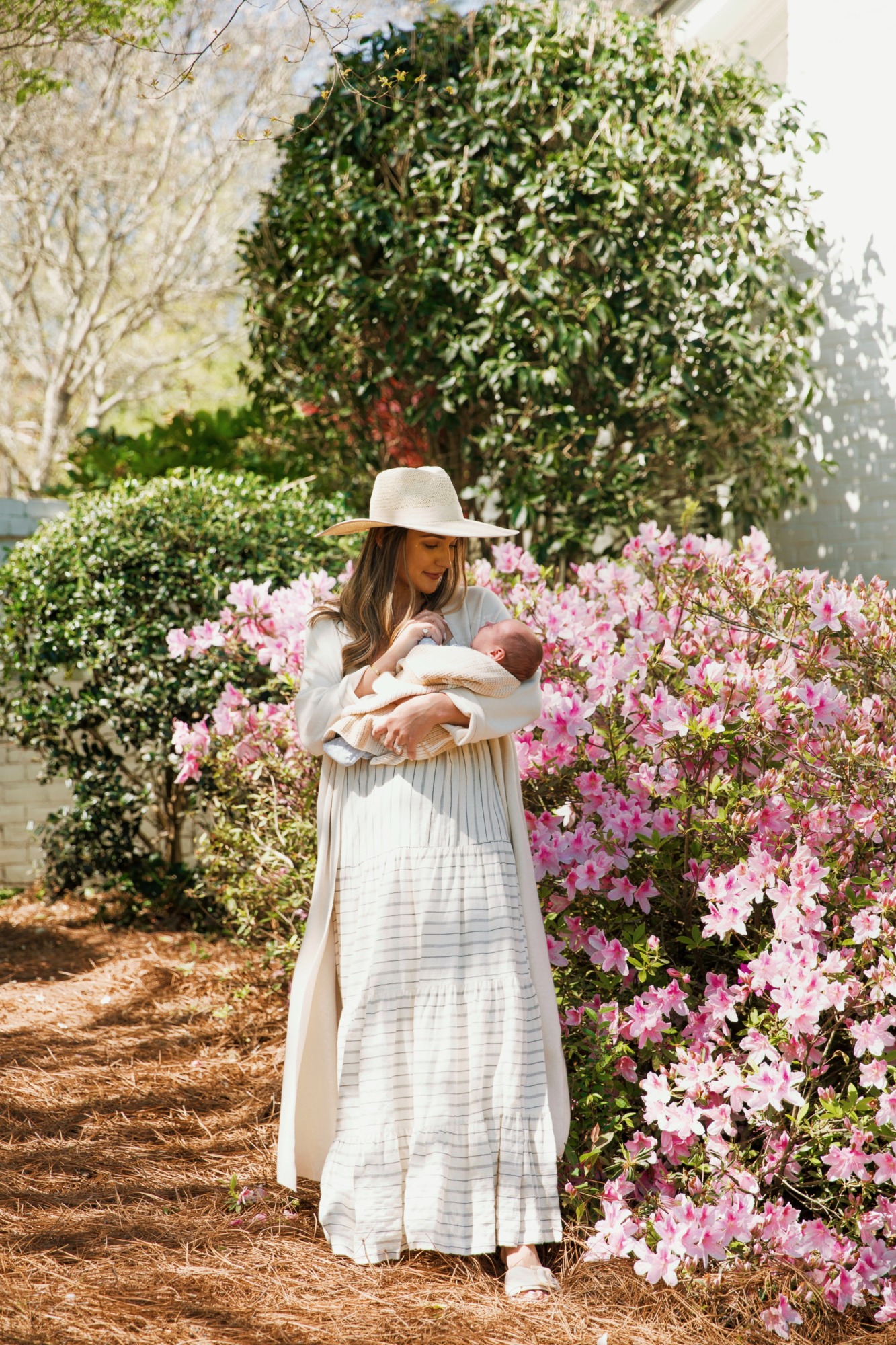 Do you have any spring jacket recommendations?
I got this one recently and it is absolutely adorable and so great for spring.
Also love this one and this one (splurge but it's gorgeous). And my ultimate favorite spring jacket would be a linen blazer.
What are your favorite white tees?
I actually have an entire blog post dedicated to white tees here.
Do you have a favorite spring/summer fashion must-have?
I got these slides this spring (worn in the above photos) and I LOVE them.
Affordable bags/accessories?
Everyone's definition of "affordable" varies, but I think Leatherology is an amazing price for the quality. I love their bags, especially this one and this one.
My pick for lower-cost jewelry would be BaubleBar and Gorjana (love this ring for my pinky).
Do you have a favorite wallet?
I have a beautiful pink YSL wallet.
And instead, 90% of the time I use this small leather zip pouch like this because it adds less weight to my bag and can easily be tossed in a pocket or diaper bag. Ha!
Trying to elevate my style but feel awkward dress nicer. You're always so confident. Tips?
Love this question and also, claps for deciding you want to elevate your personal style! It's never too late to try to change any area of your life.
I think it comes down to reminding yourself, "who are you dressing for?" I dress for myself. So it matters most to me that I like my reflection in the mirror before leaving the house.
You want to elevate your personal style for your confidence. Chin up, you look great!!
What was the name of the camera roll cleanup app you said you were using?
GetSorted!
Your favorite undereye concealer with strong coverage?
This one – I wear both light medium and medium.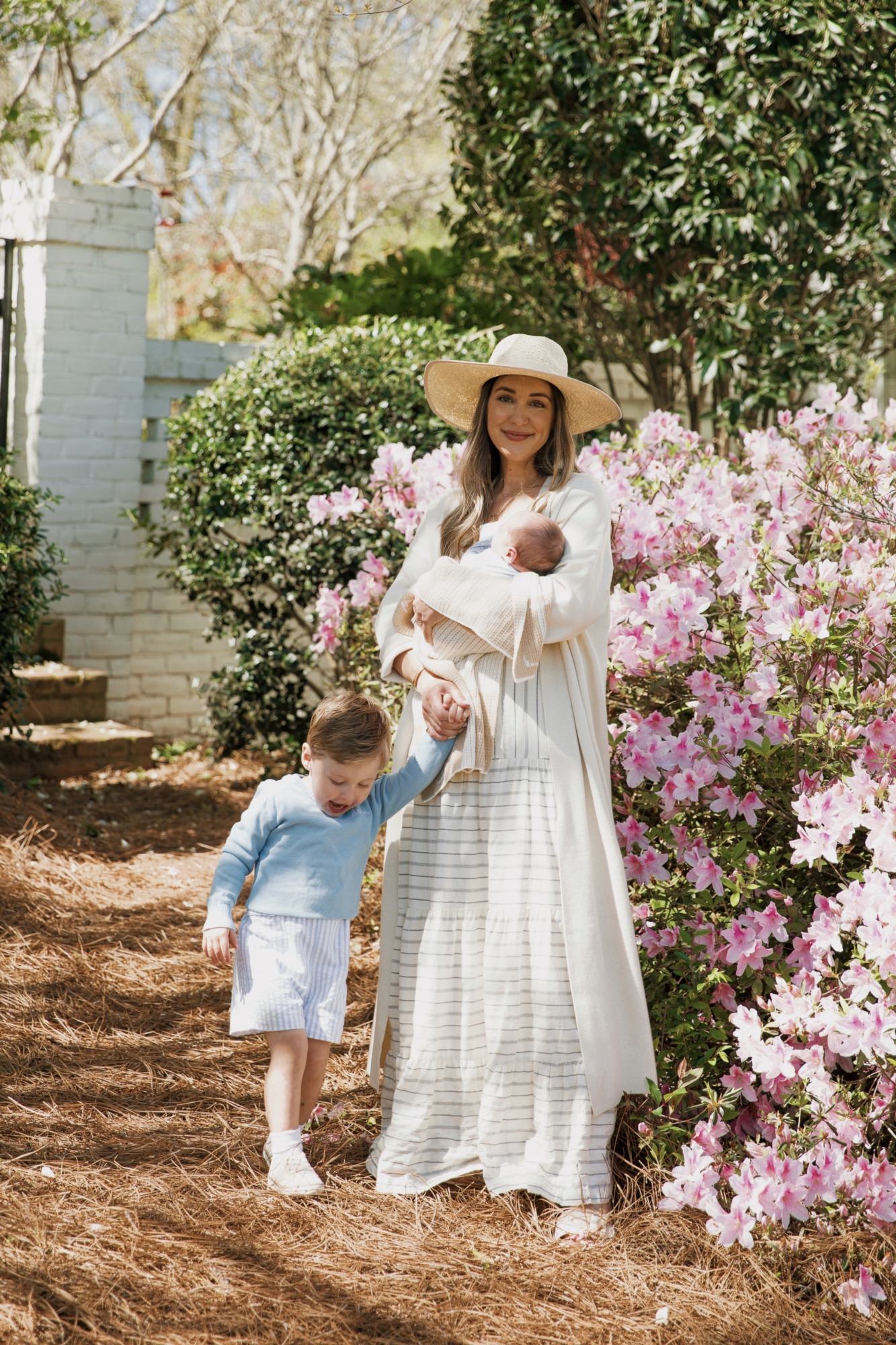 Thank you so much for submitting your questions! Hope you guys have a lovely weekend – XO –