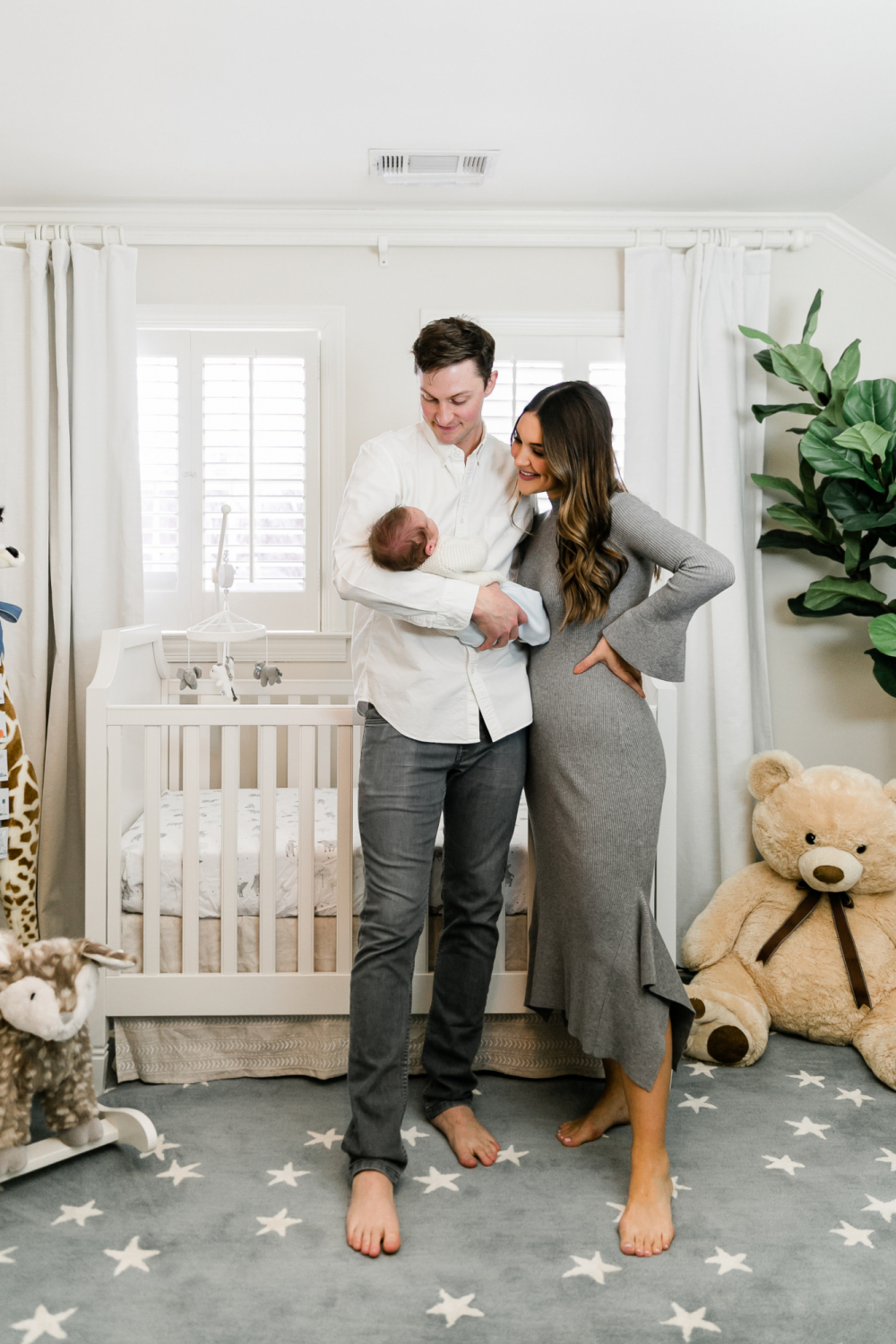 I am so excited to share Hudson's room with you guys!  It's probably the most special room in our house because it was my first time looking at cribs, rockers, baby toys, etc.  A completely new kind of project but so much fun.
I worked on this space with Pottery Barn Kids… and no one does a sweeter nursery than Pottery Barn.  They have so many beautiful children's pieces – everything from cribs and bookshelves to swaddles, play mats, travel cribs, baby carriers – the list goes on.
The crib, dresser and glider are all Greenguard Gold Certified.  This means that they are made from sustainably sourced, chemical-free materials.  These products are screened for more than 10,000 chemicals that are known to pollute the air in your home.  This is something I hadn't considered until I started reading about it and now I can't stop thinking about it!  When you look at items on the PBK site you'll see little stamps showing you what is fair trade and Greenguard Gold Certified.
I'm breaking down where every single item is from below.  I also wanted to share my vision for the room before we started!  This room is at the end of the hallway upstairs.  My thoughts were that it would remain the nursery for all of our children.  I wanted all of the big items to be gender-neutral, with a few splashes of blue throughout.  This way when Hudson is old enough to sleep in a bigger bed we can move the Babar art and blue rug with him and leave the rest for the next baby.
Pottery Barn has so many gender-neutral items that it made pulling this room together so easy.  I love how we carry the animal theme throughout the room not only with stuffed animals and art, but also with books, play mats, this quilt, organic bedding and changing pad covers.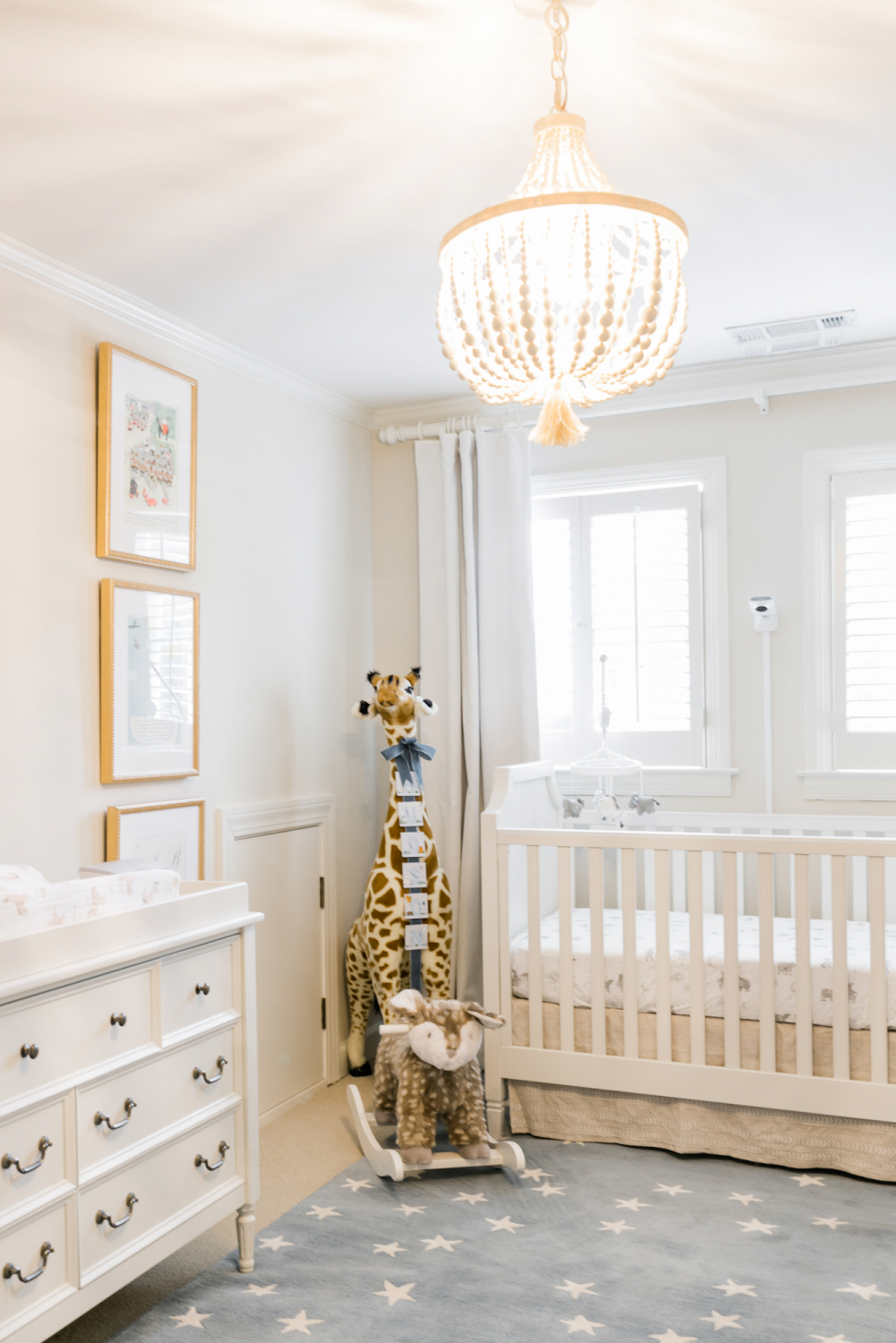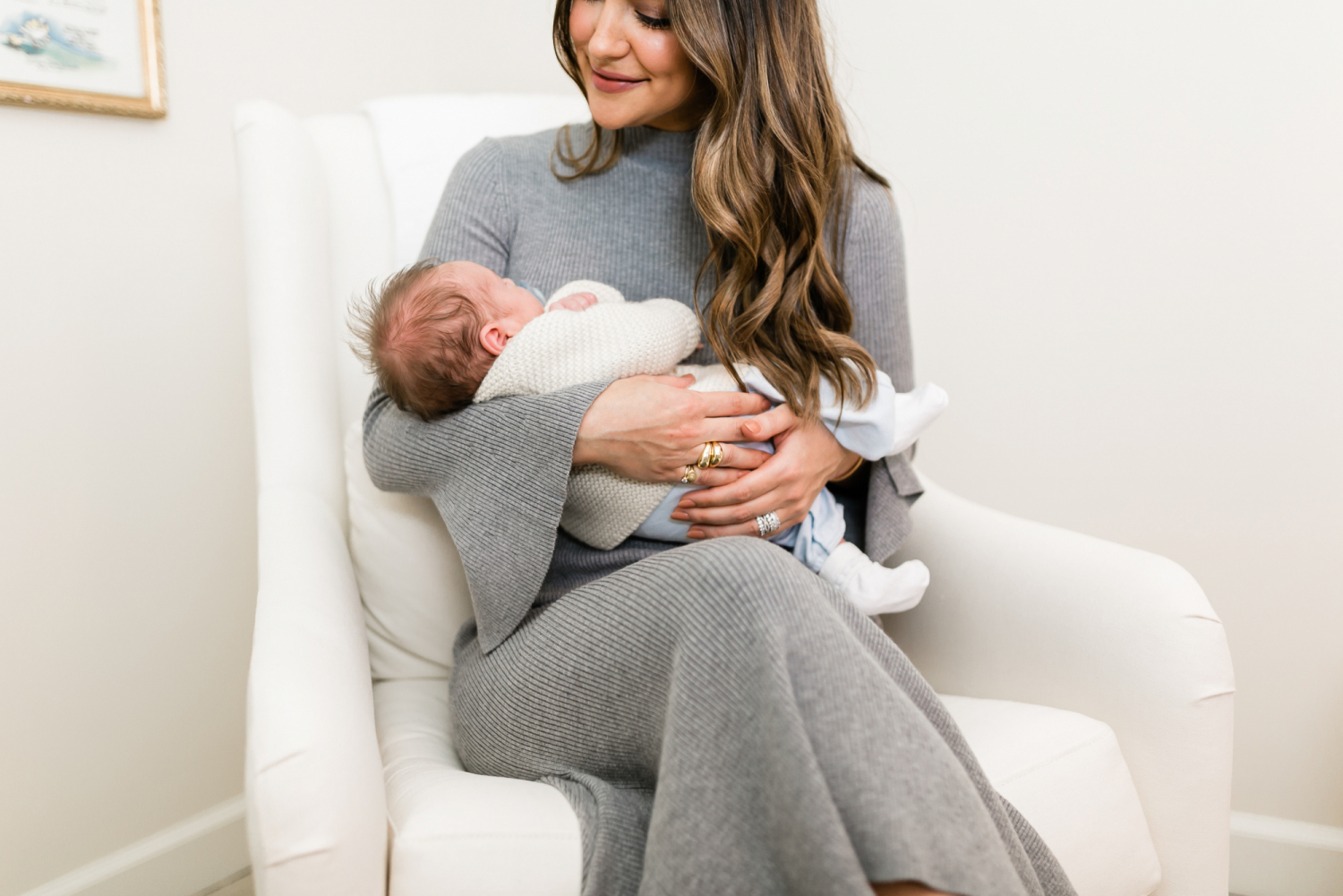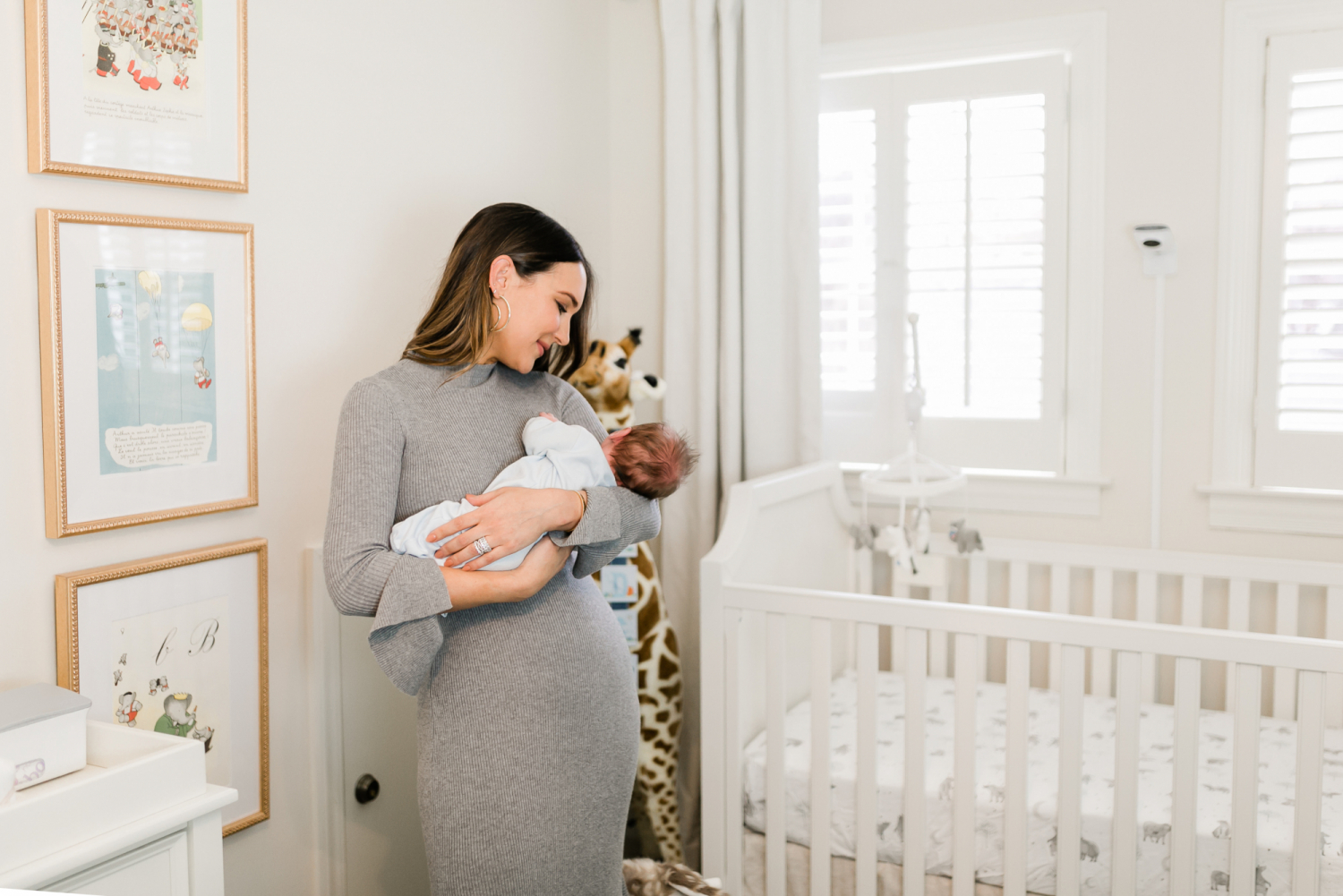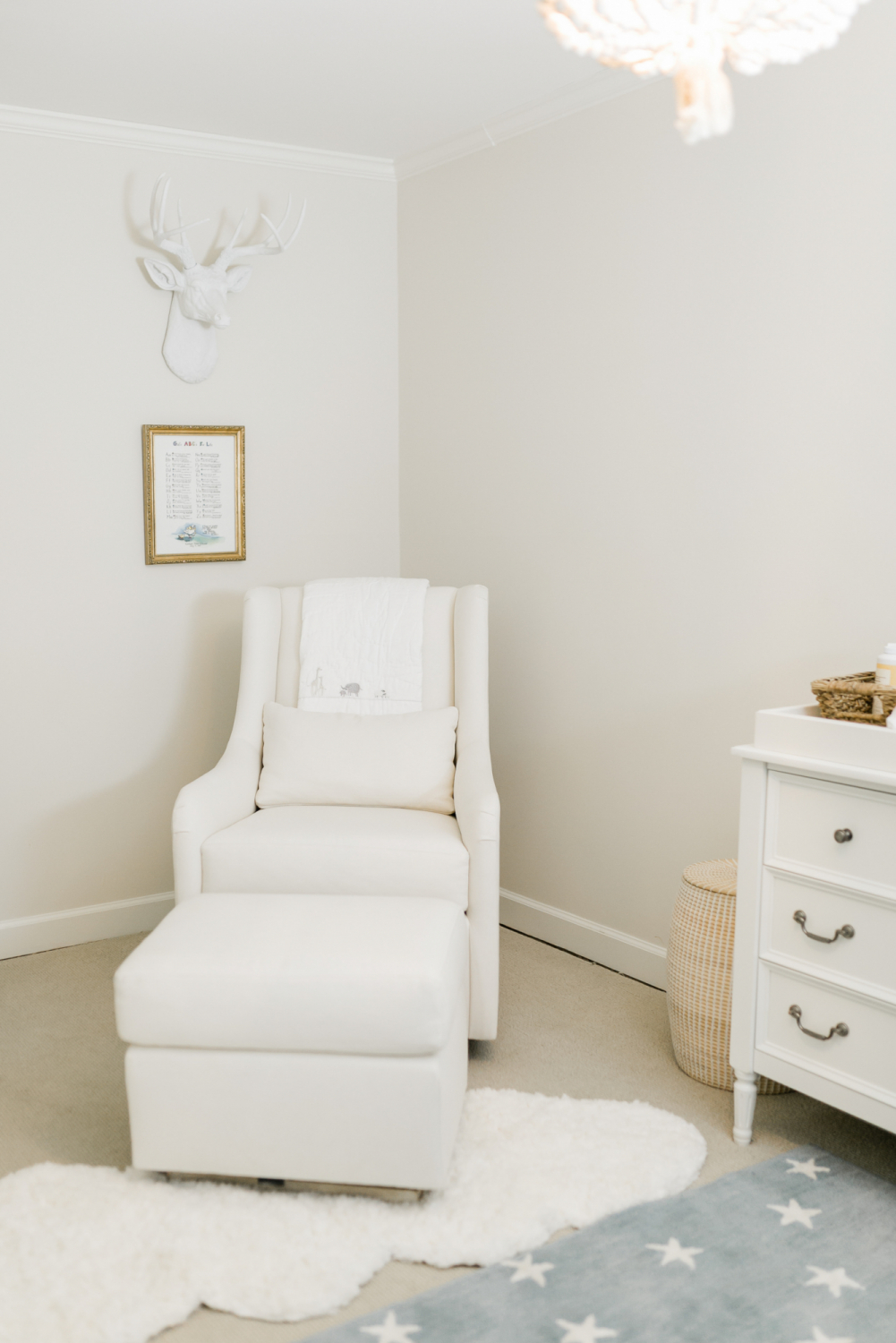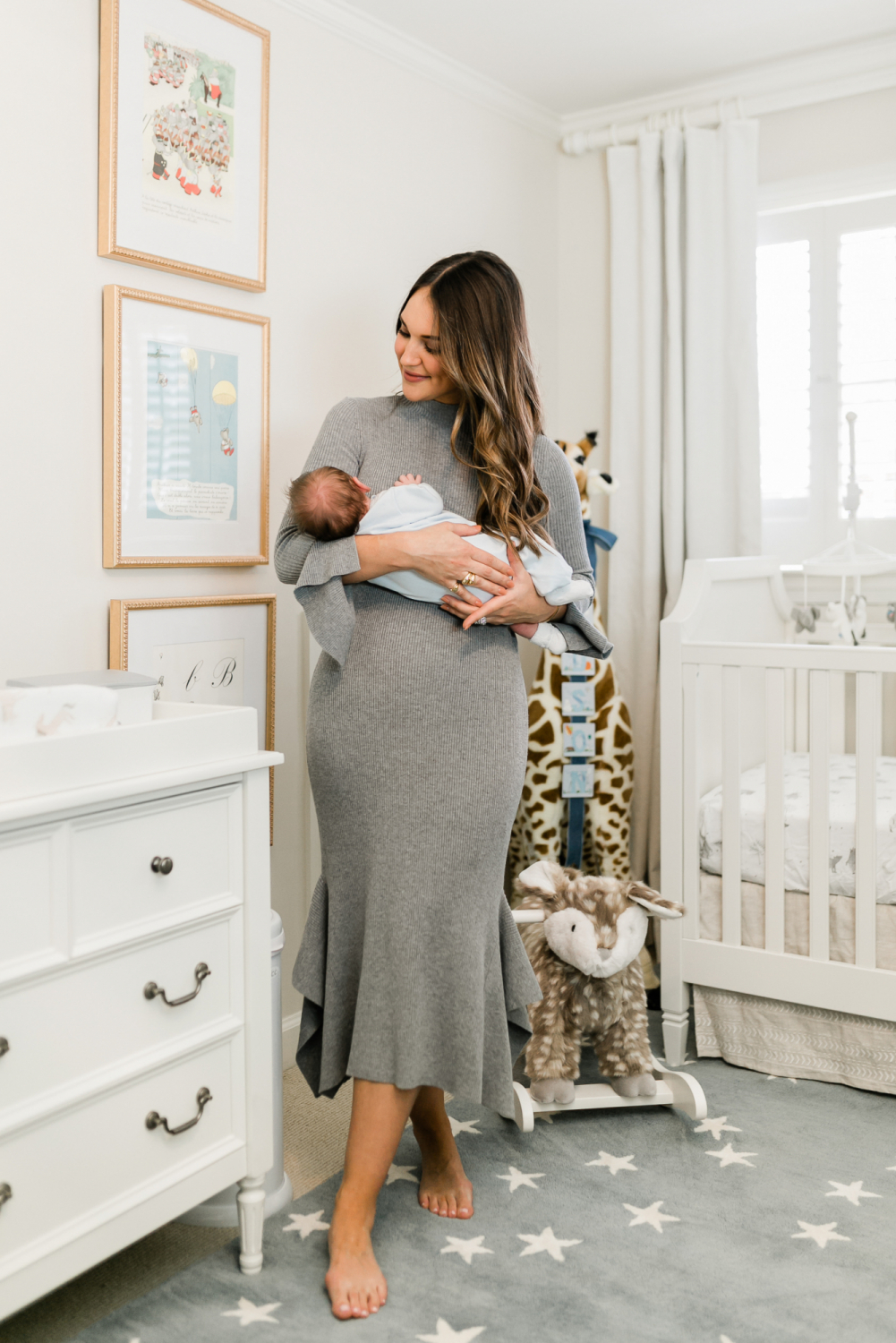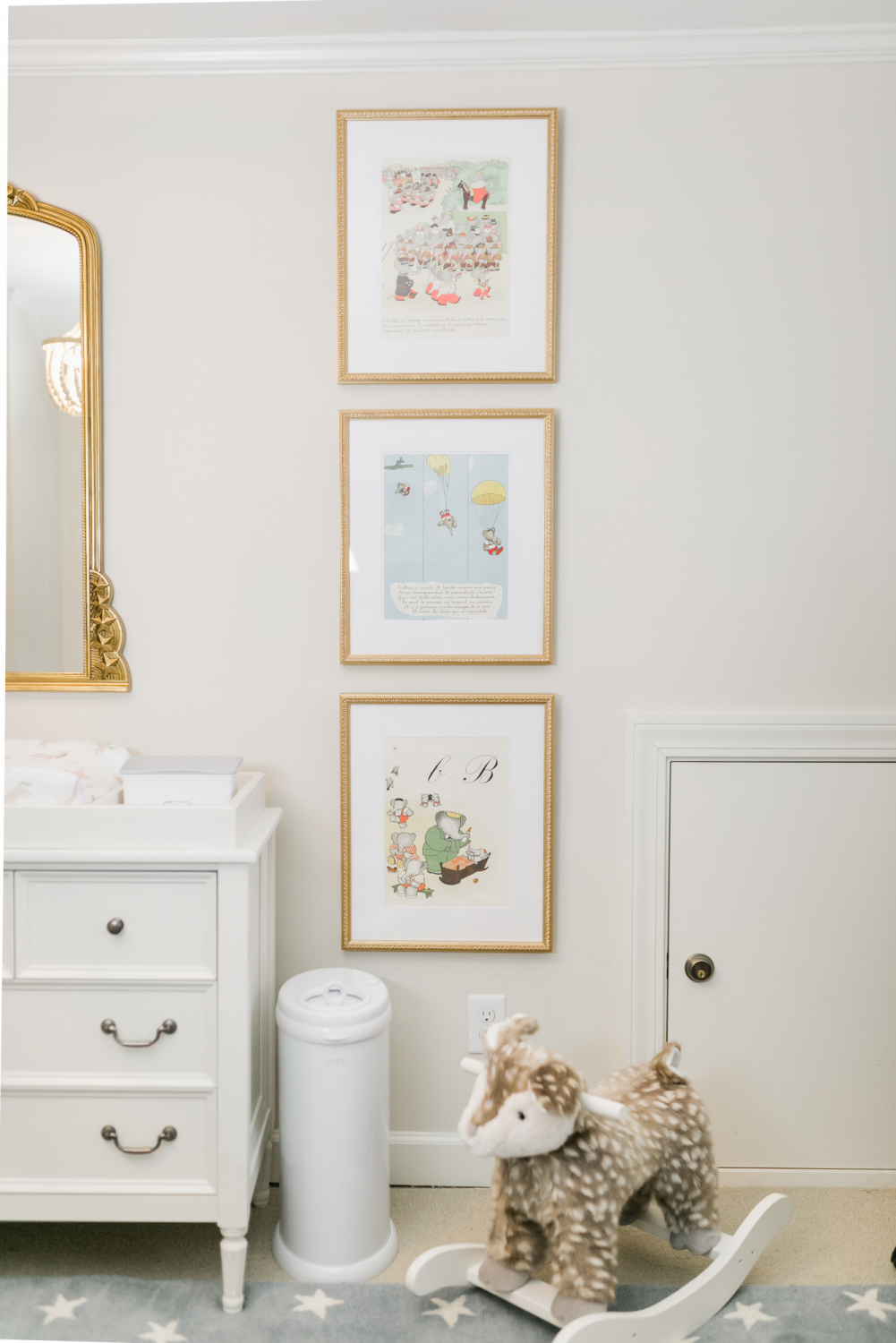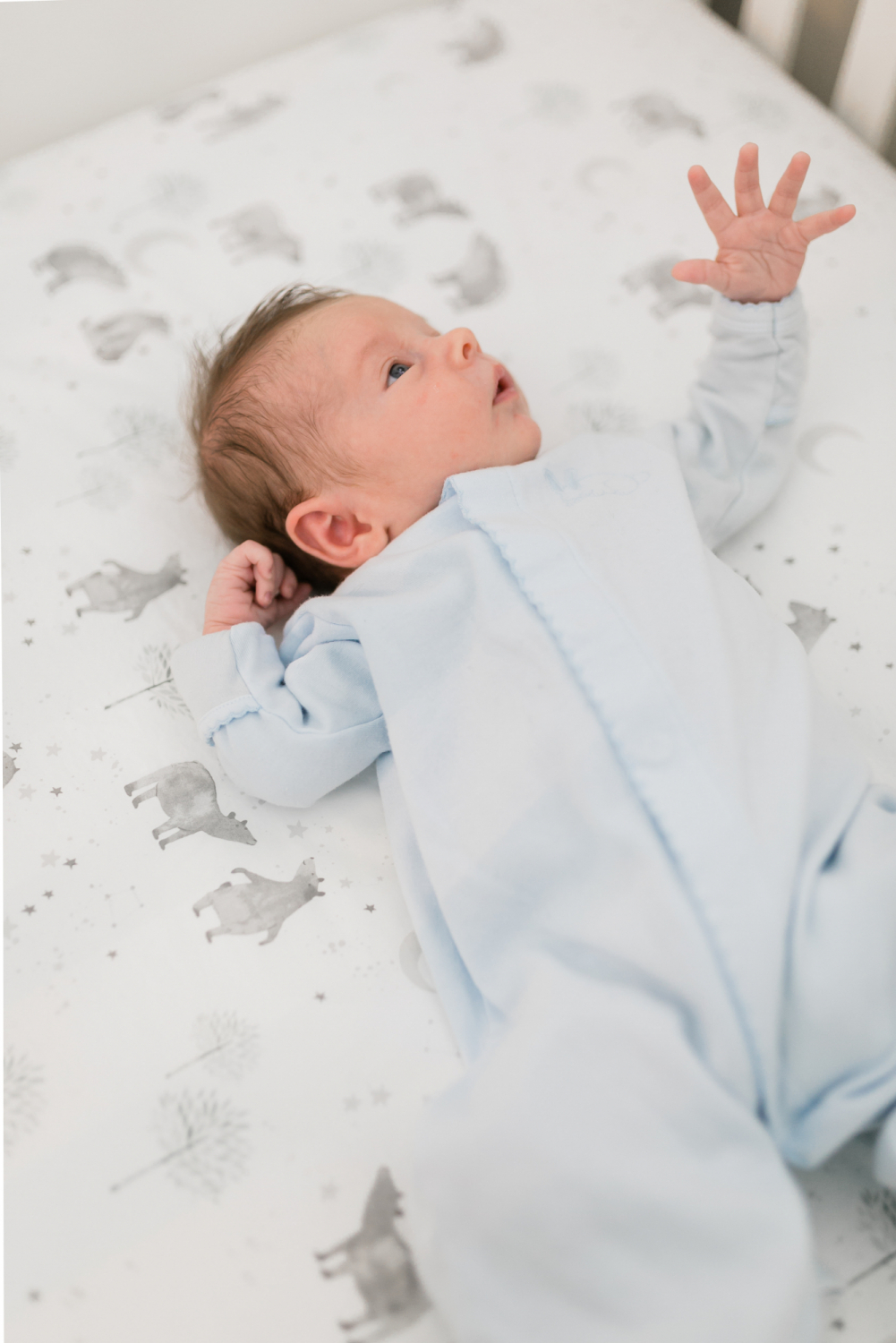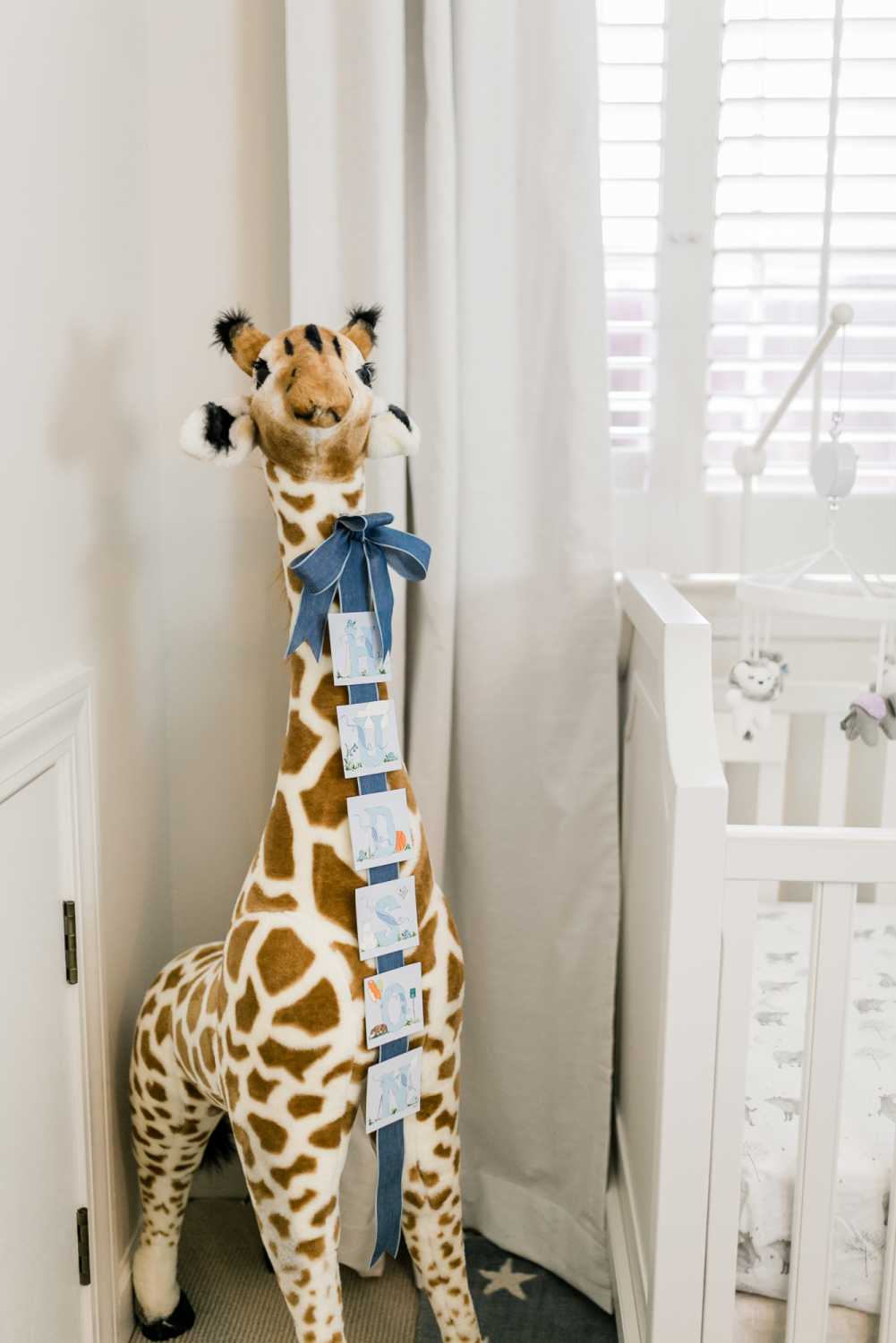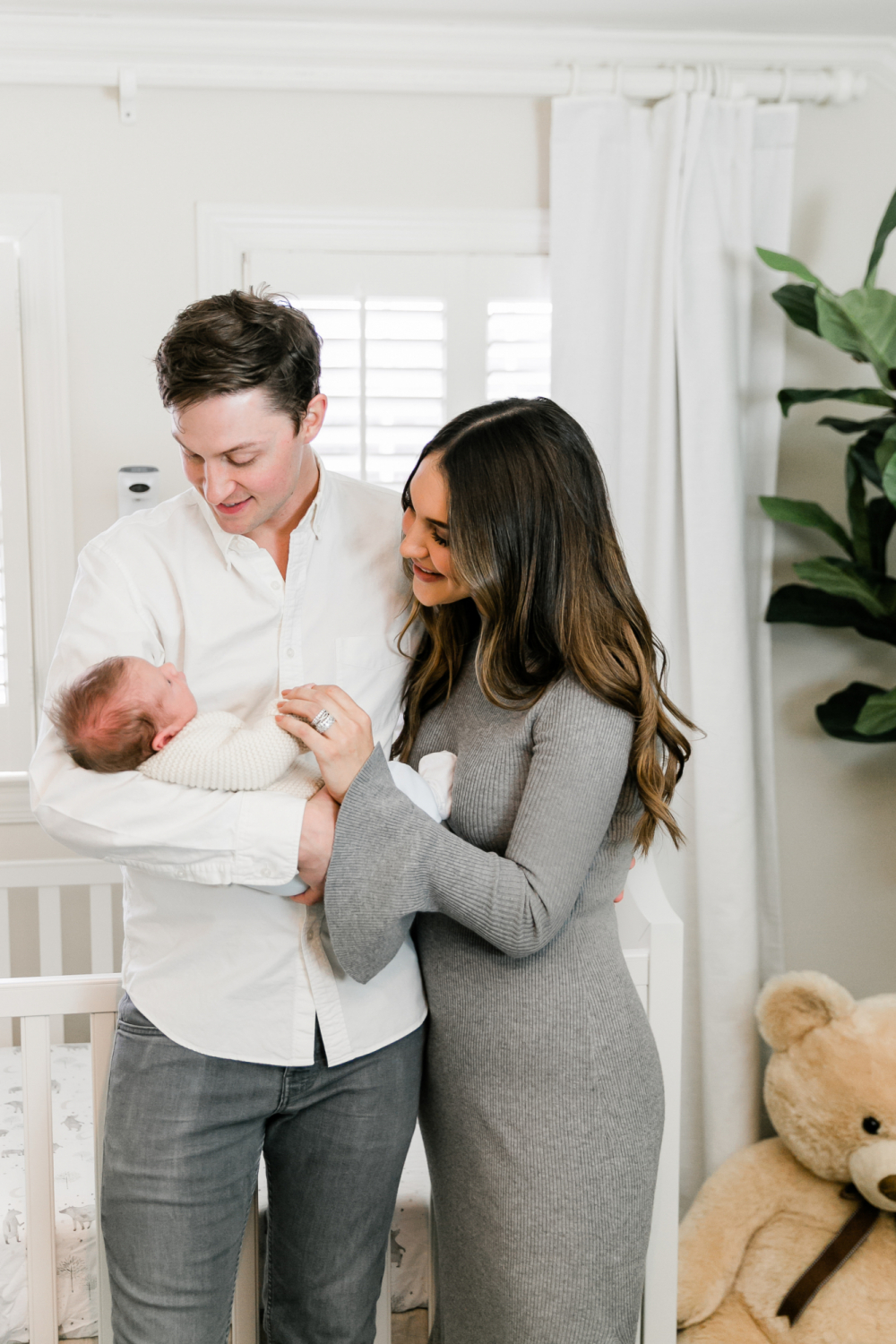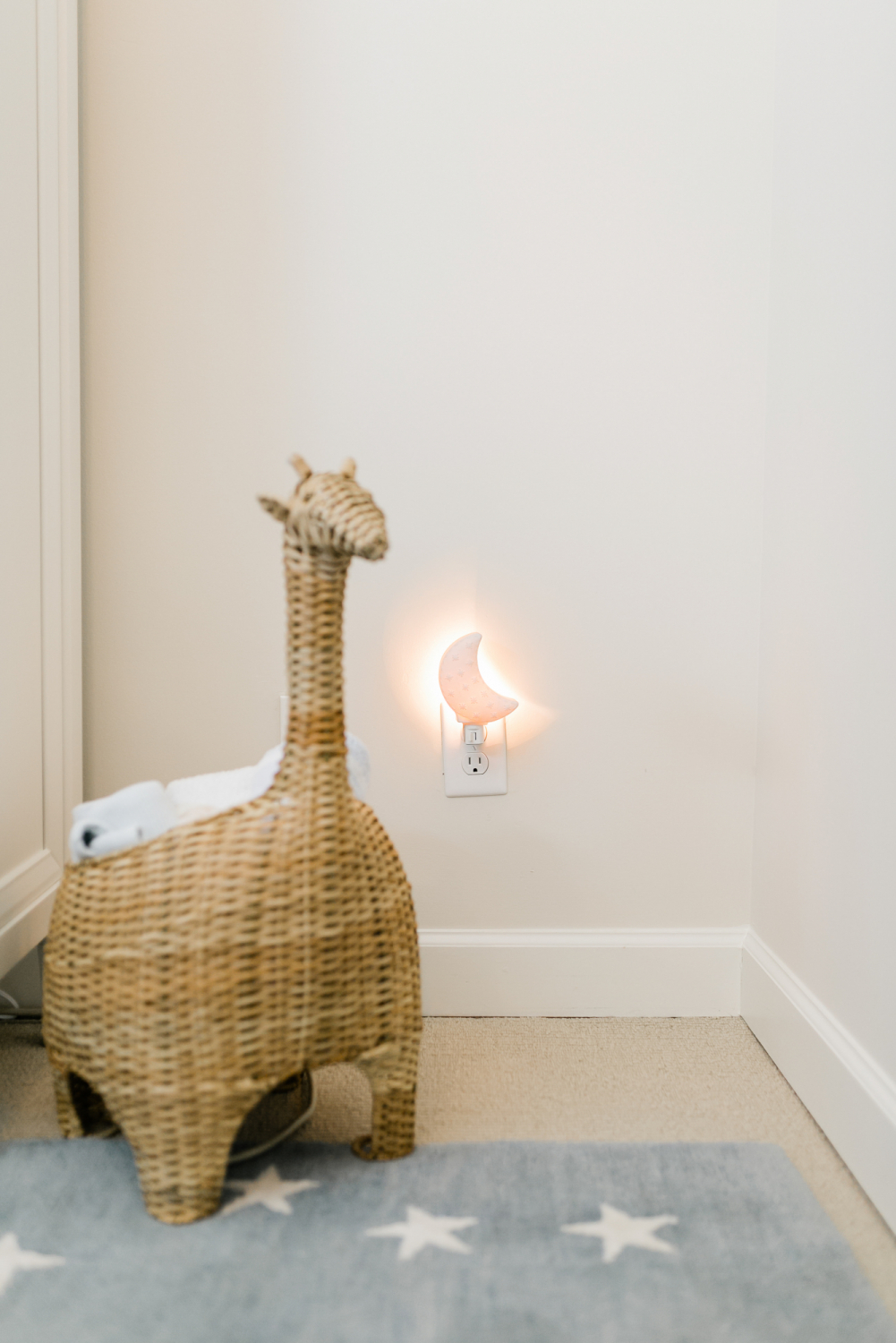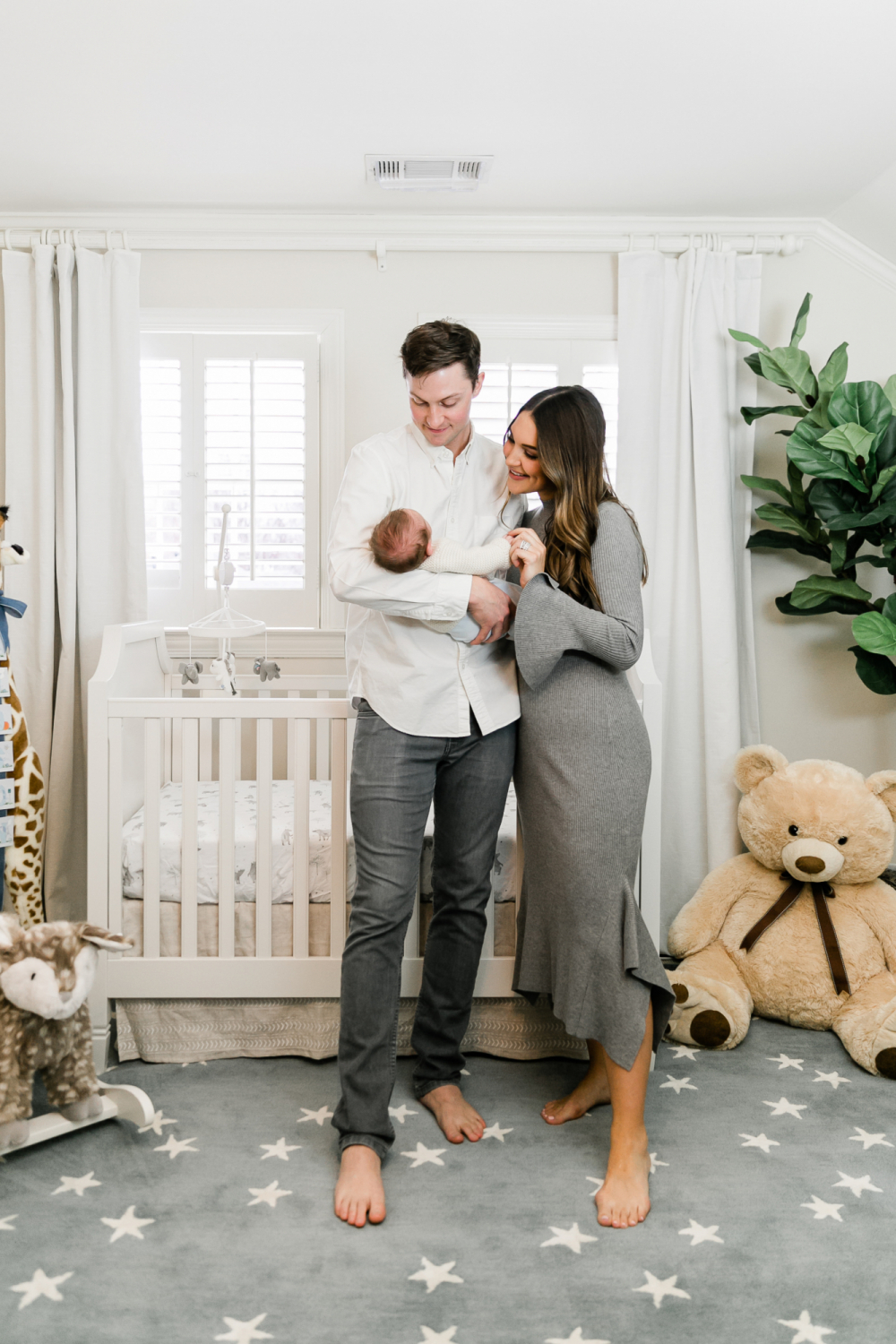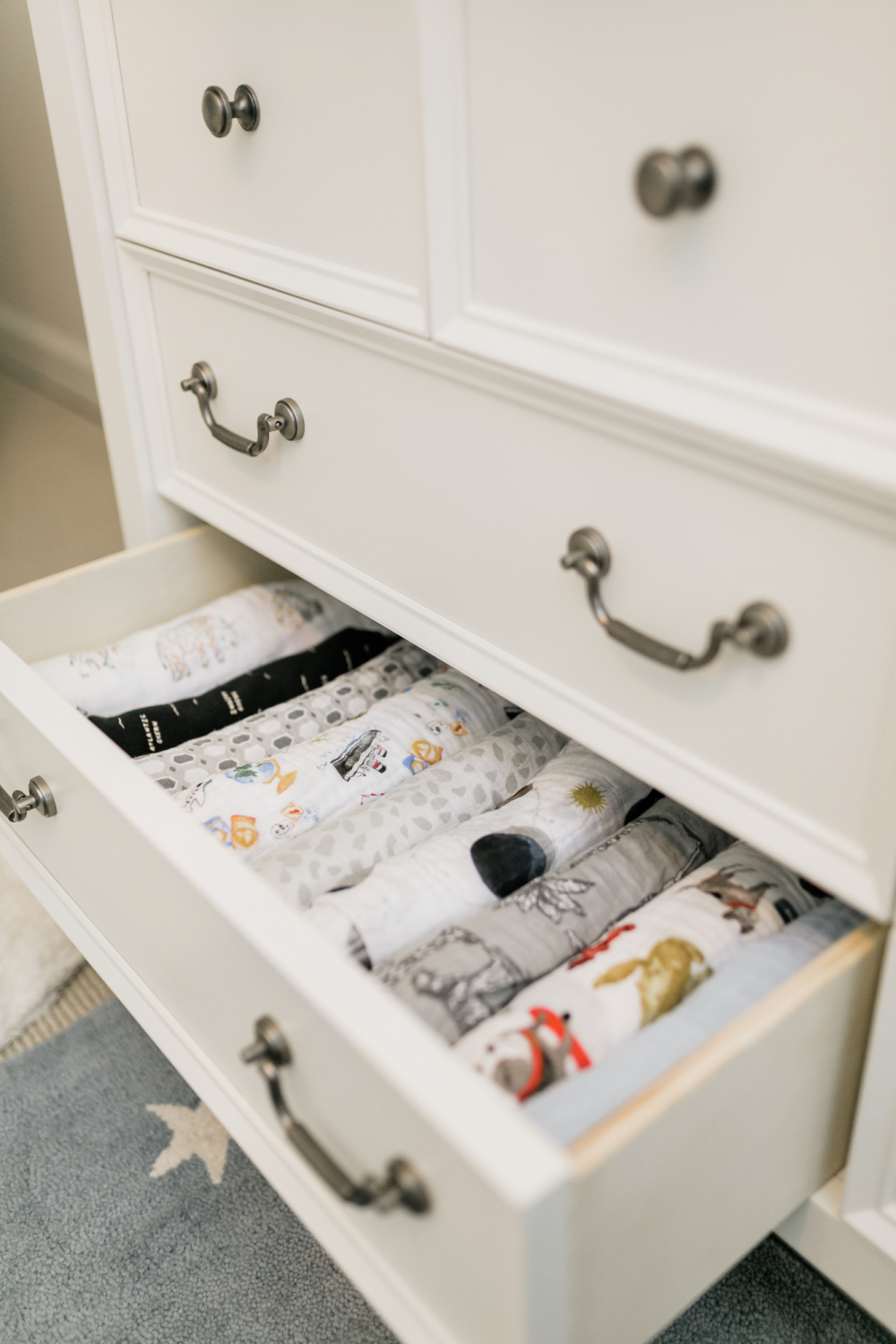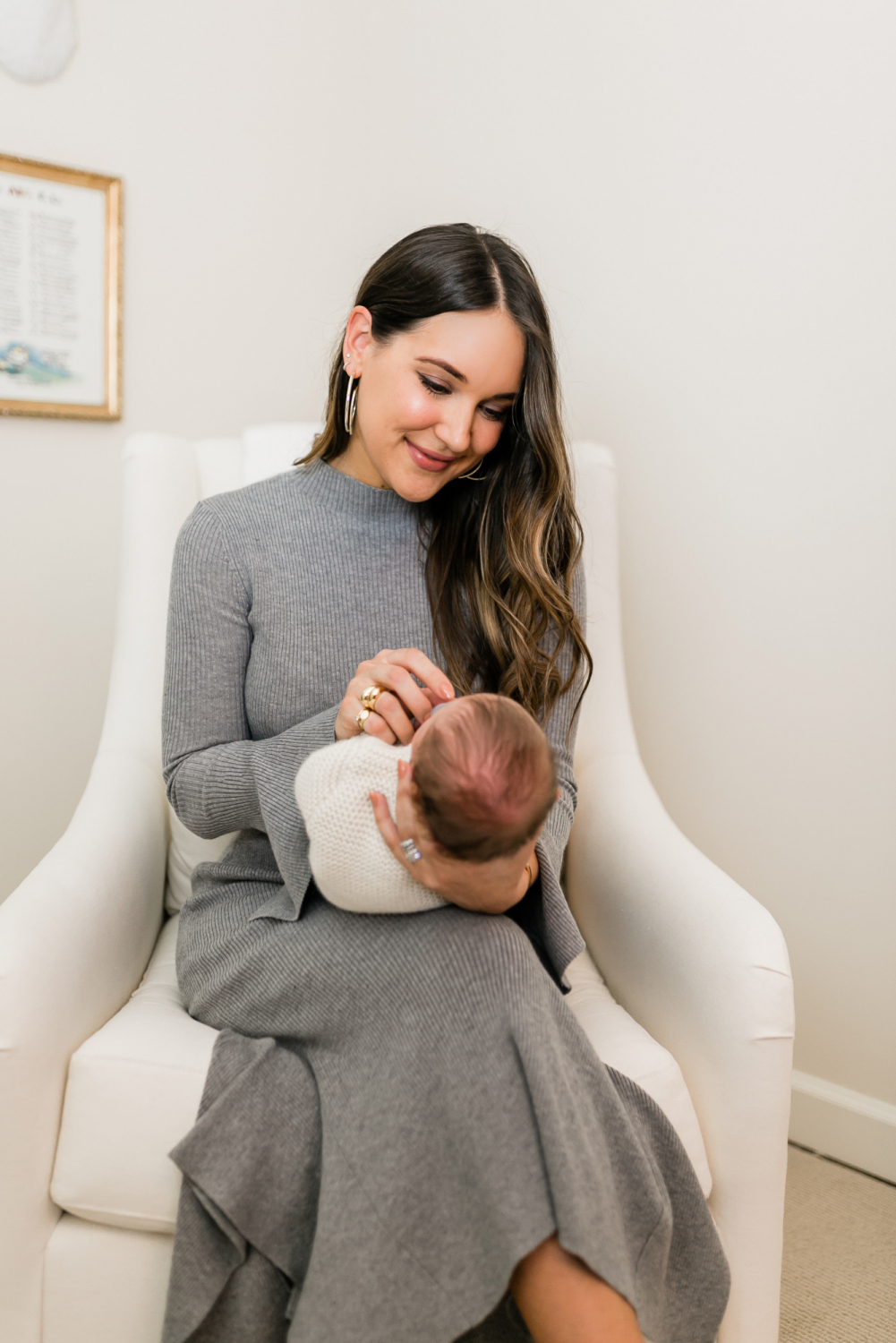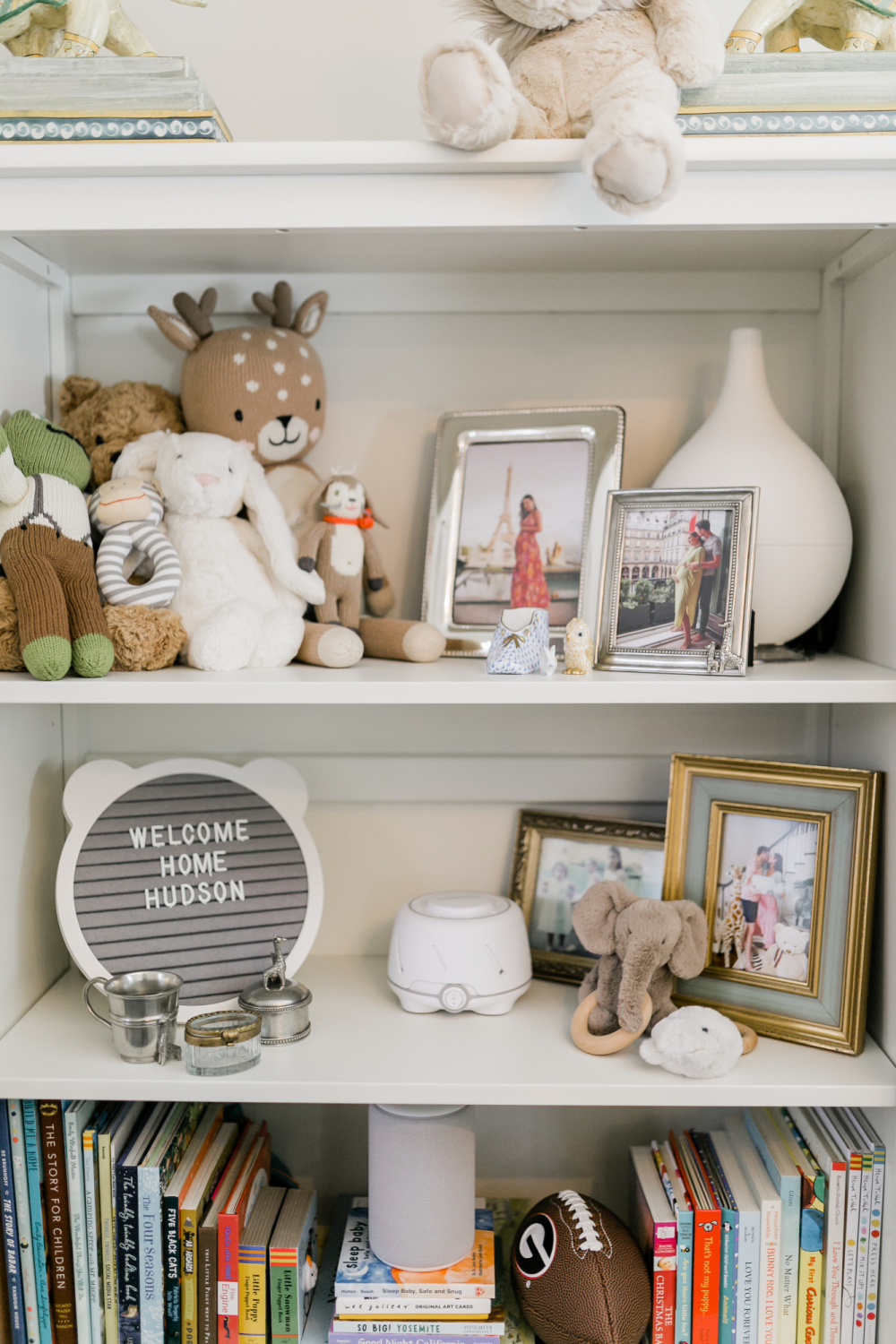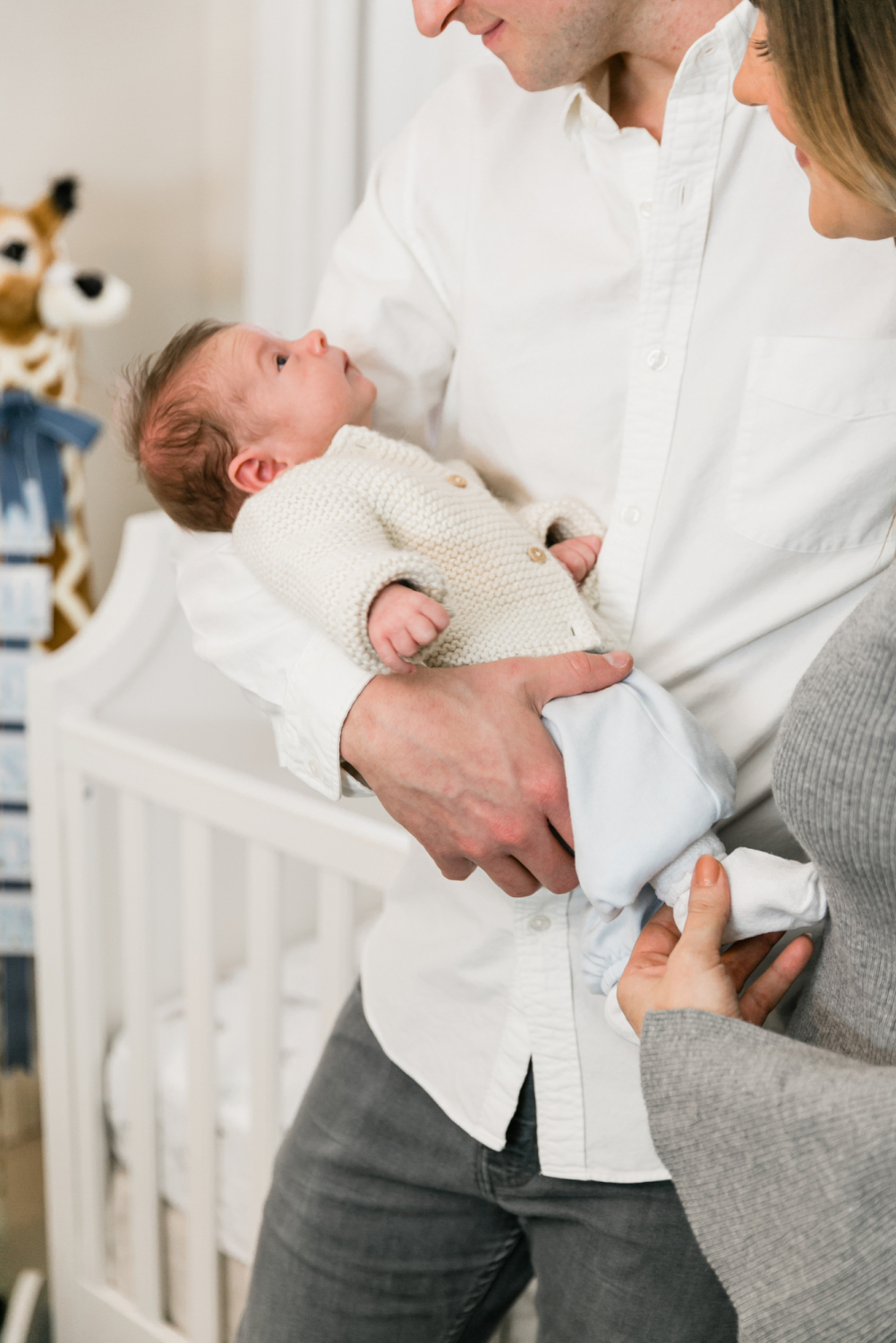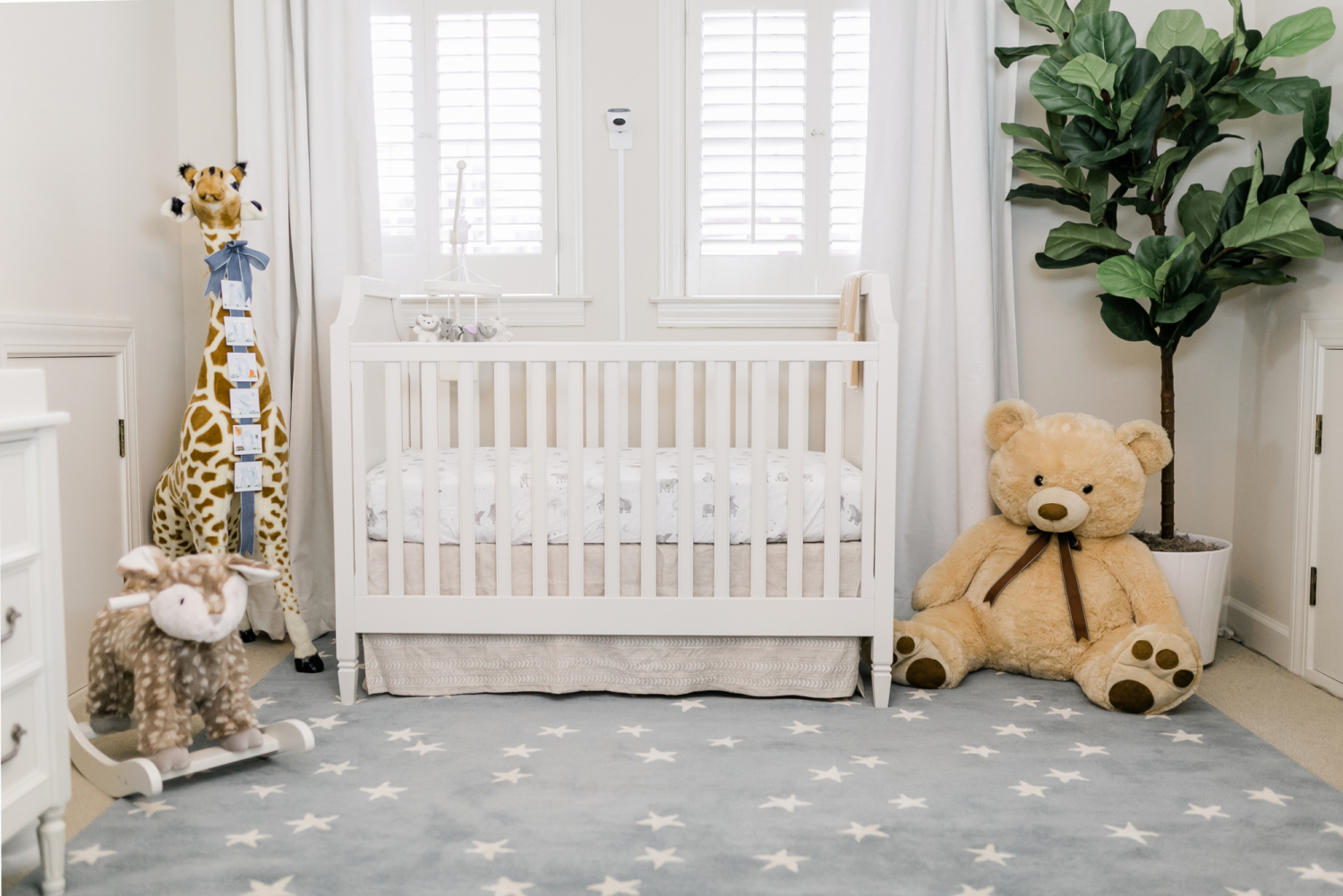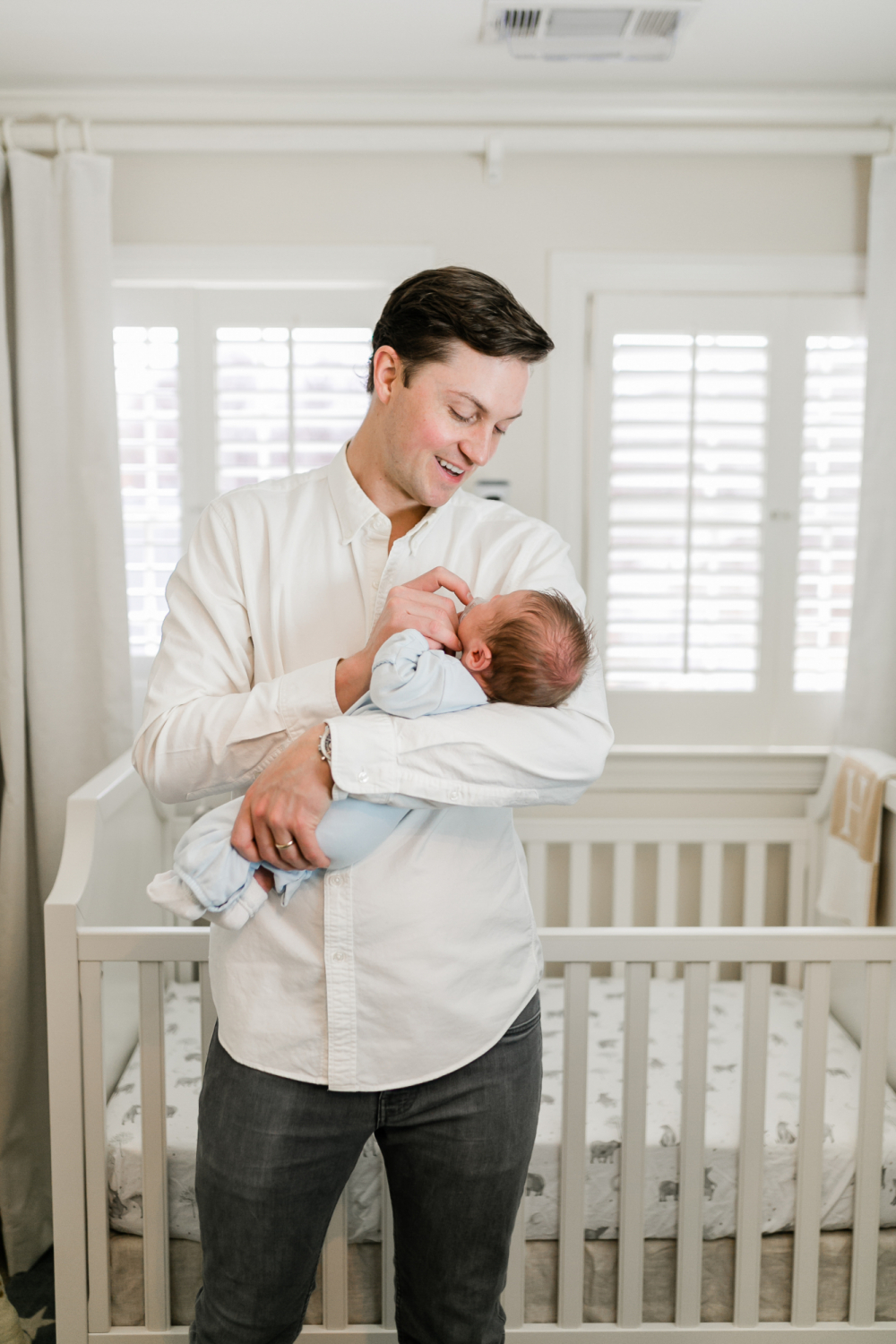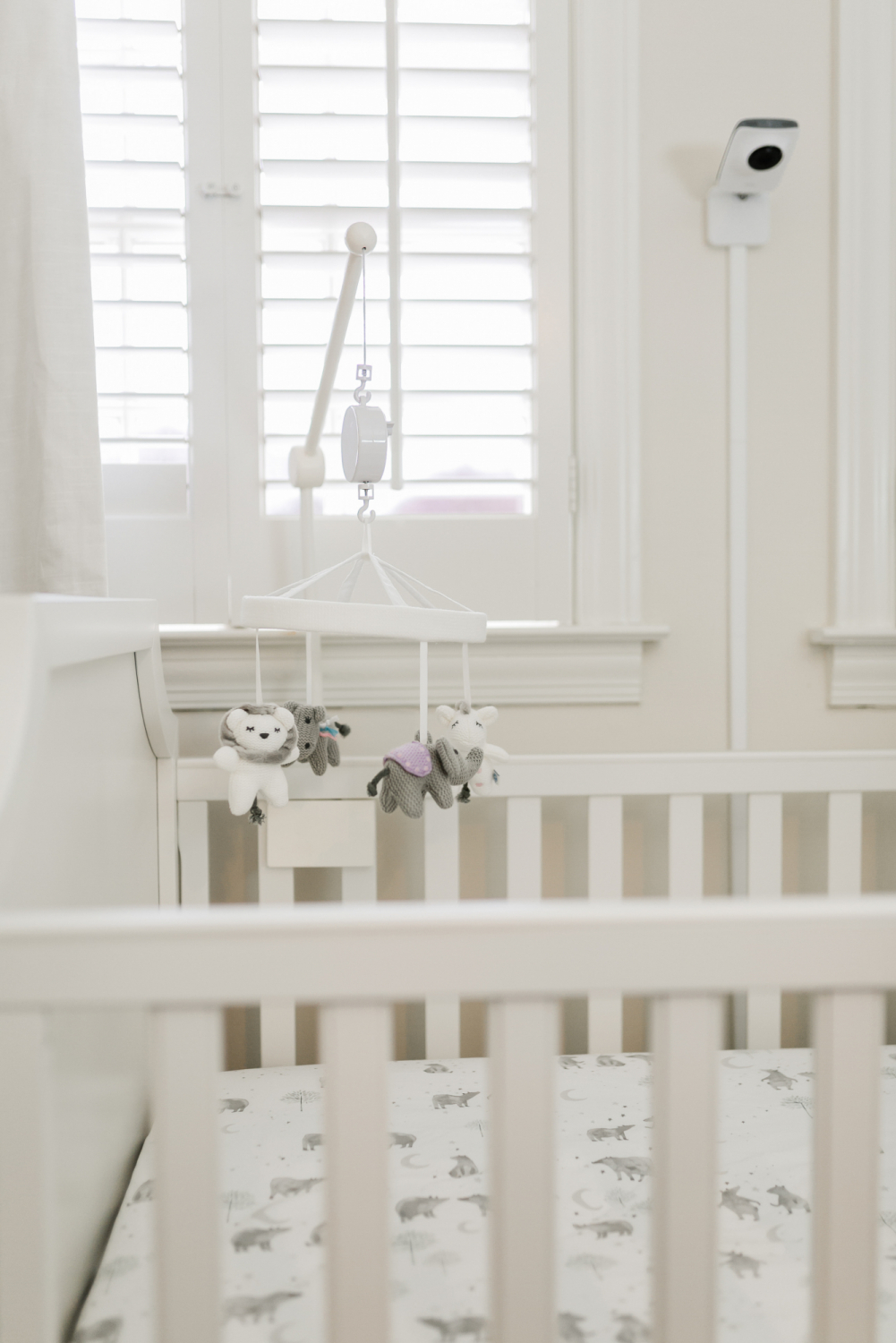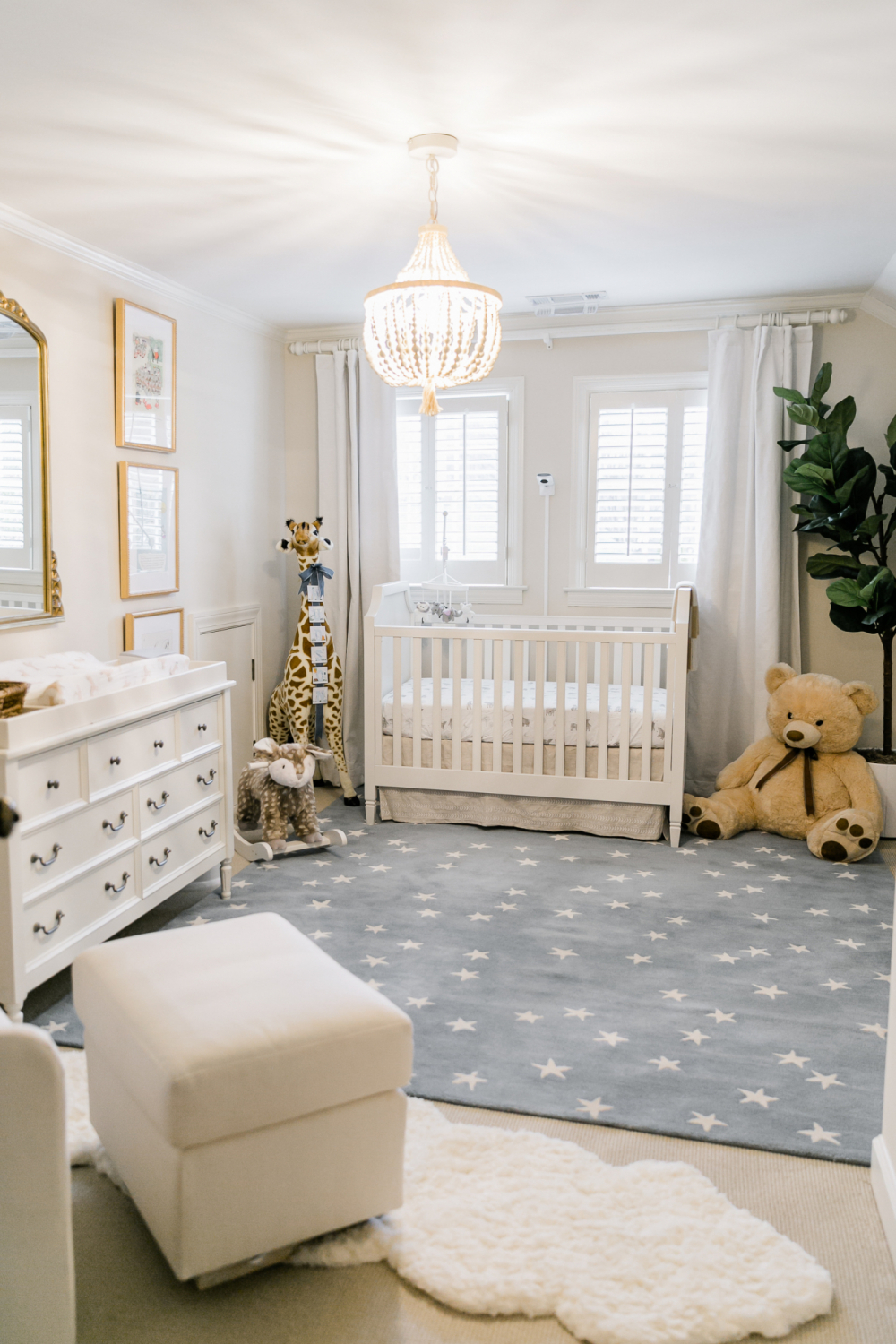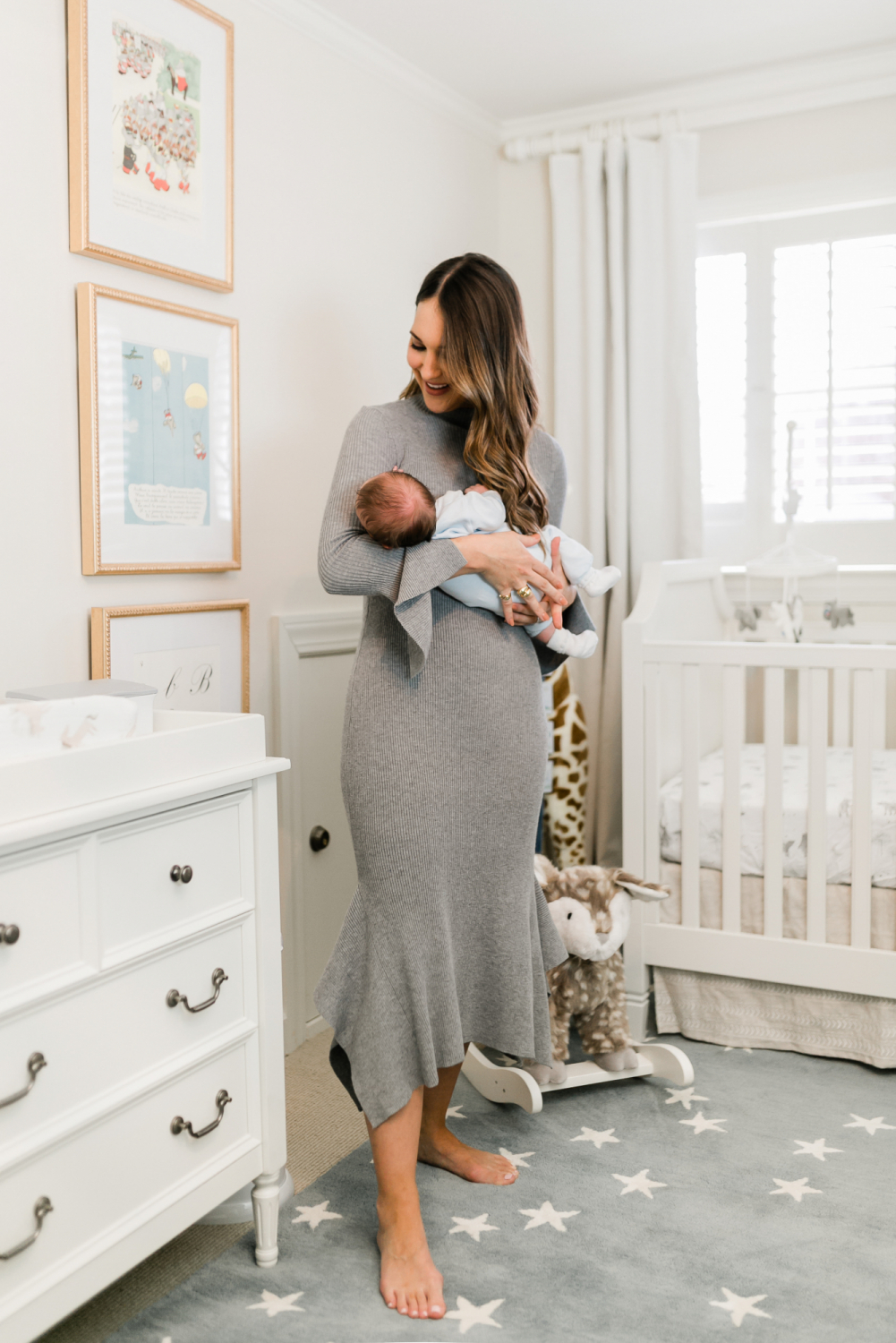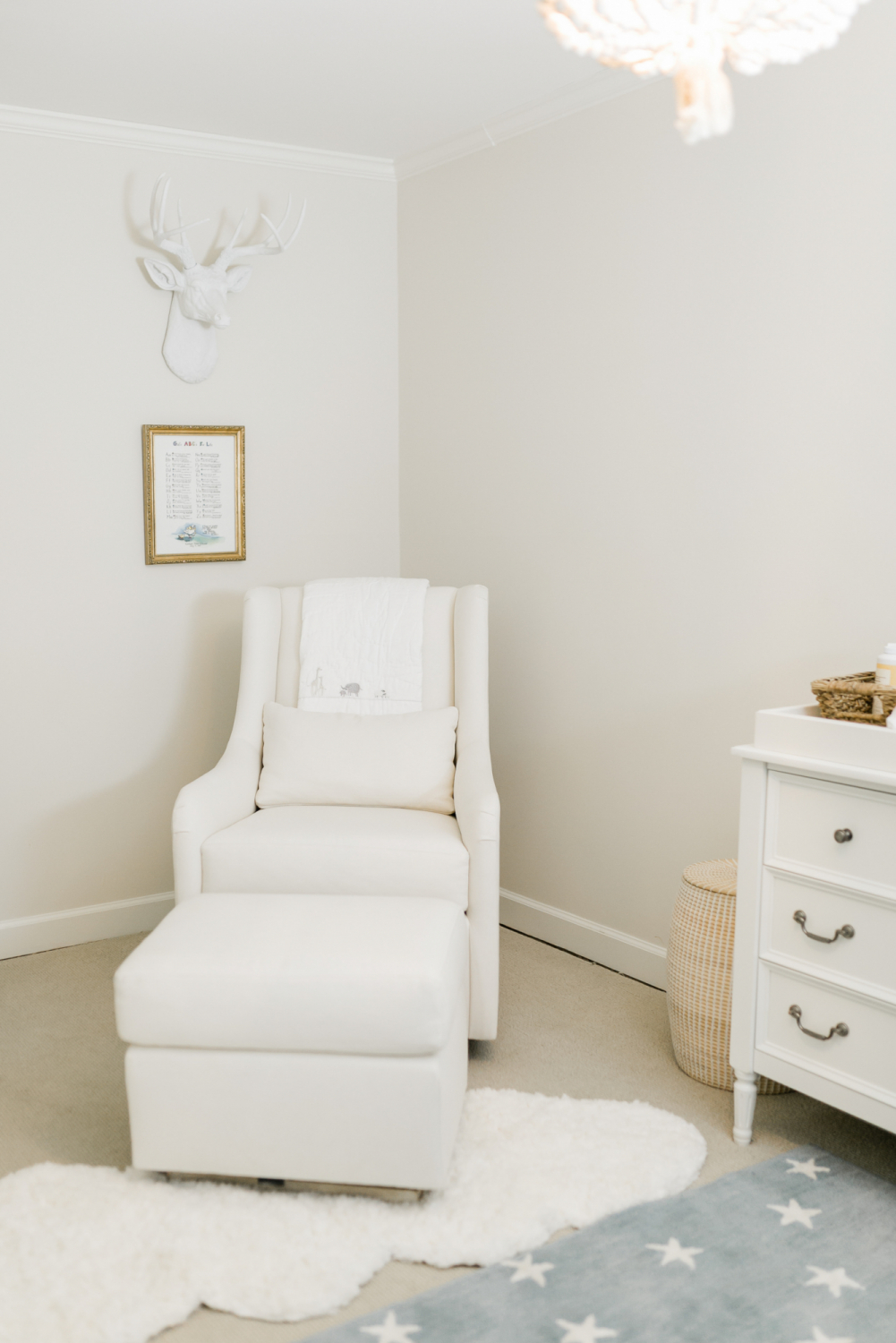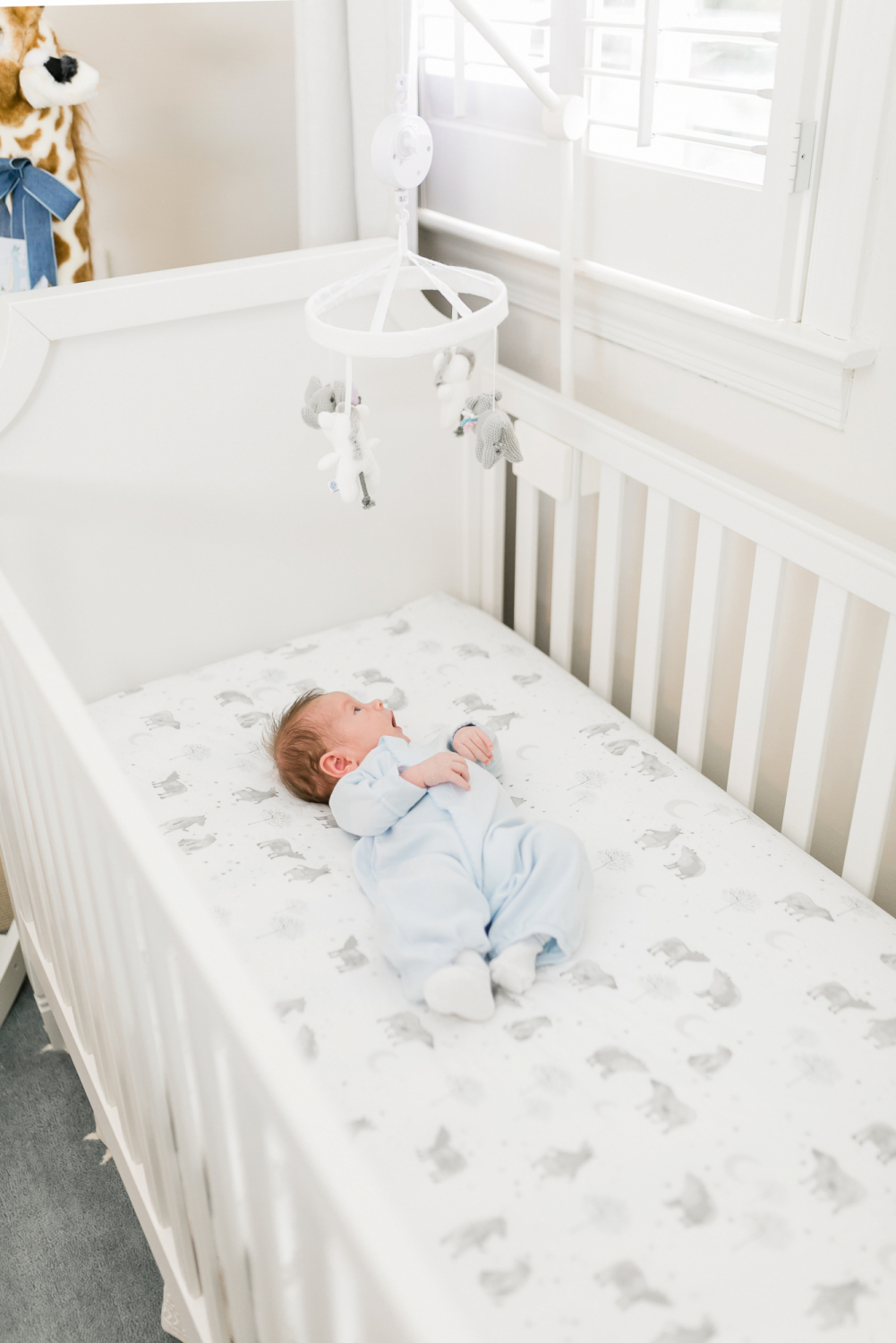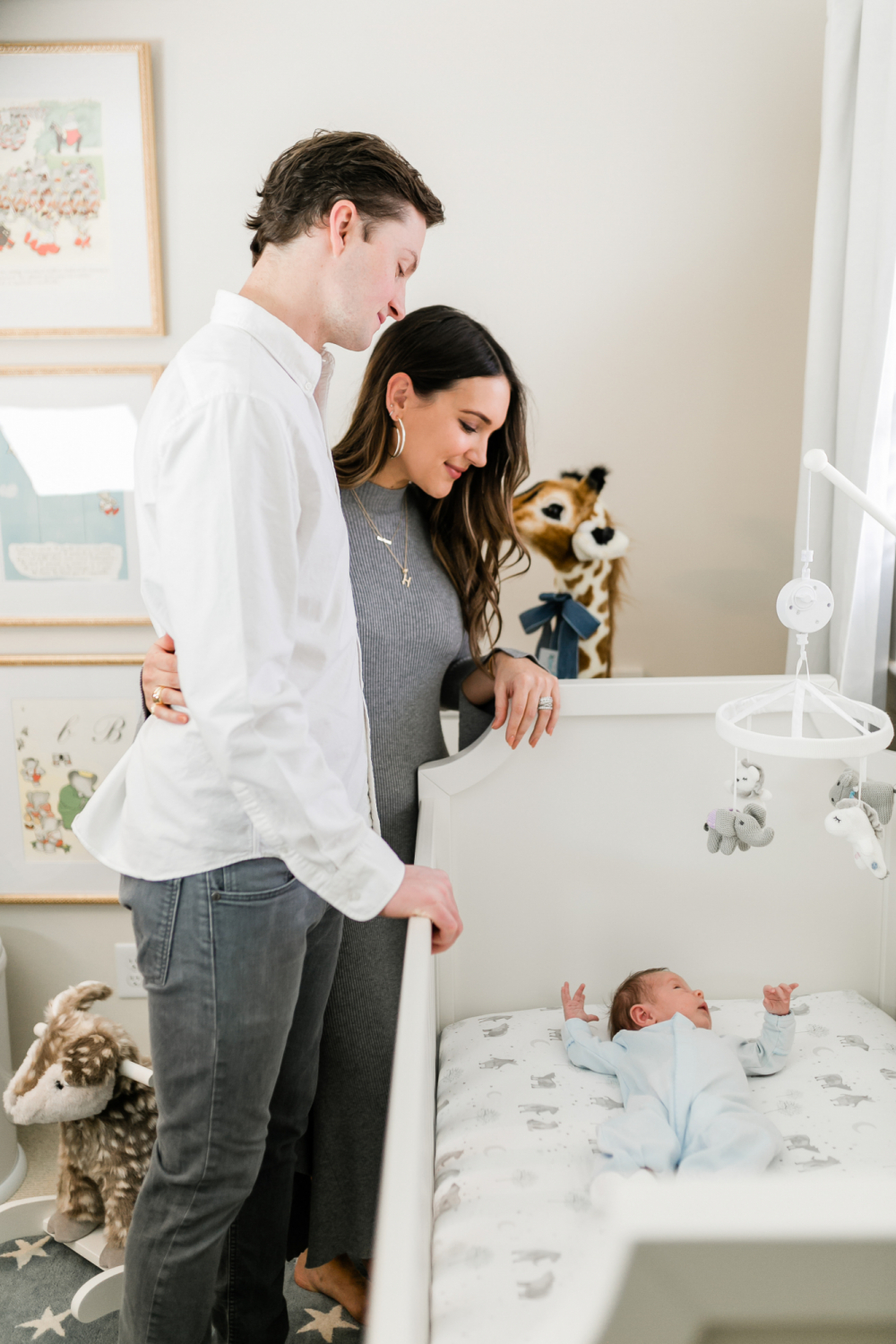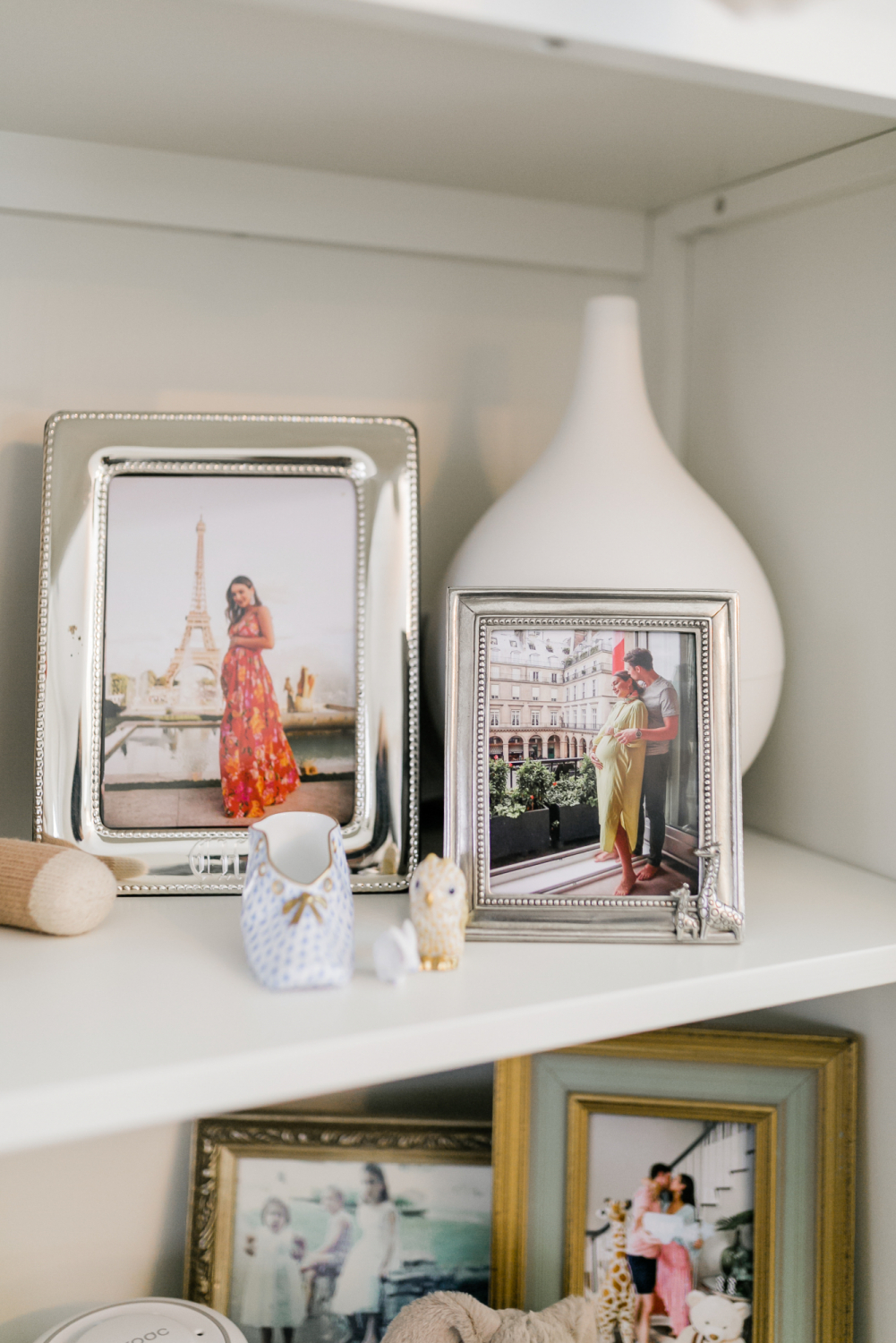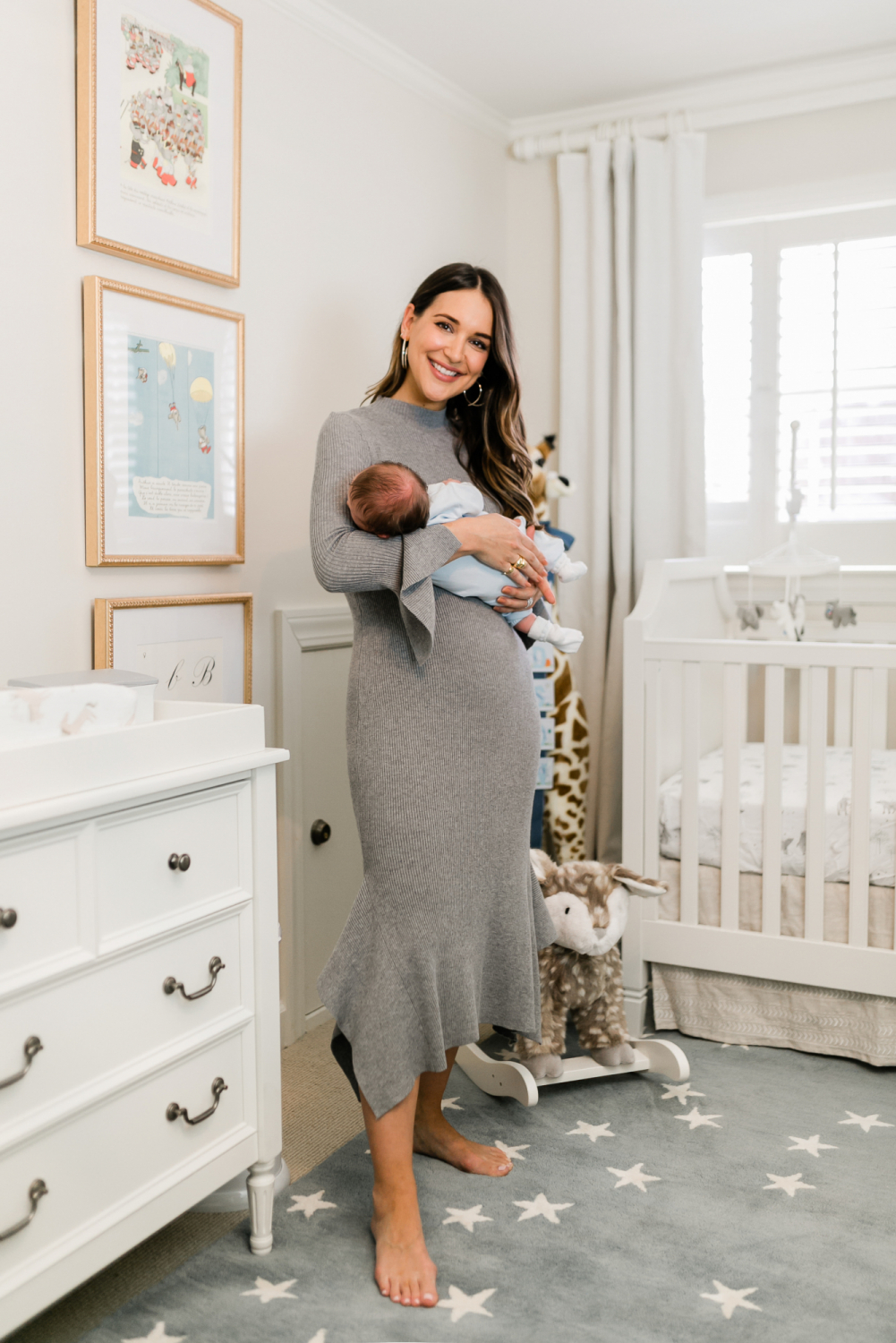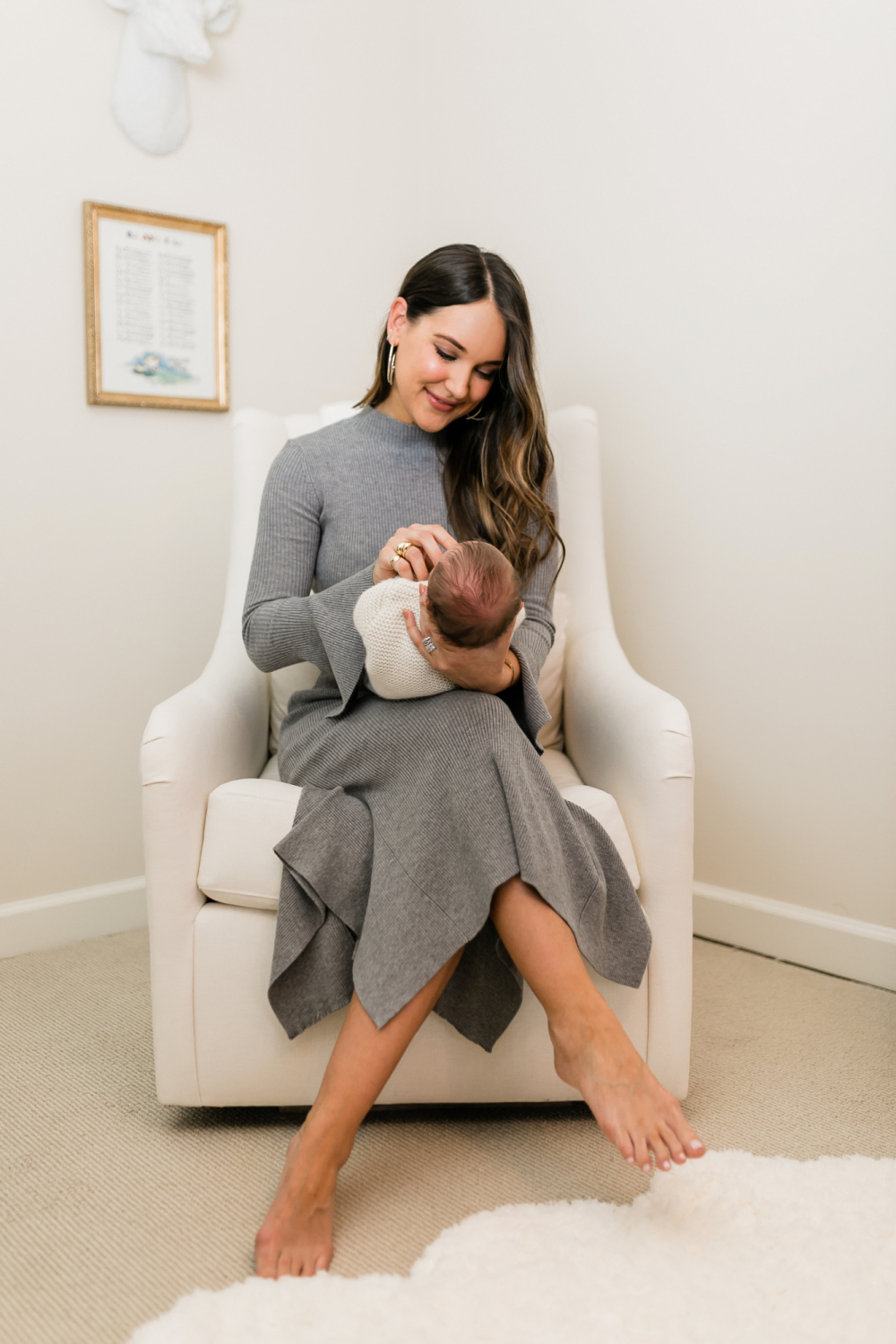 photos by Viva Lux Photography
dress | earrings | crib | mobile | starry rug | sheepskin | faux plant | glider + ottoman | gold frames | humidifier | dresser | horse changing pad cover + elephant changing pad cover | wipe warmer | blackout curtains | mirror | diaper pail | laundry basket | bookcase | letter board | giraffe basket | nightlight | sound machine | giraffe frame set | play mat | giraffe stuffed animal | baby name plate – a hand-painted gift | fawn rocker | chandelier | Miku Baby Monitor | baby bath wrap | fawn stuffed animal | frames for prints | prints – purchased at a market in Europe
You can also find all of the pieces here!
I spend so much time in this little room.  It's such a happy place to walk into each time I feed Hudson and get him dressed for the day or bedtime.  I know there are going to be so many memories made here, and I can't wait to watch him grow into it.
Thank you so much for reading! XO –